Top Area Doctors - June 2014
May 30, 2014 12:23PM ● By Style
Advances in medicine happen at an astonishing speed these days, and thankfully, our community has professional, high-quality health care providers who are helping to drive these medical advances forward. These accomplished medical professionals have made an impact in our neighborhoods through education, leadership, innovation and genuinely caring for their patients.
Style
invites you to celebrate these exemplary local doctors for their achievements in medicine, and in the community.
---
SPECIAL PROMOTIONAL SECTION
---
Dr. Randall M. West DO, FAAFP
Creekside Osteopathic Family Practice
1731 Creekside Dr., Ste. 100  |  Folsom |  916-984-4100
Email attention Sarah: [email protected]
www.creeksideosteopathic.com
Dr. West is a board certified family practice physician who believes the best investment you can make now is in your health and wellness. Many people believe that an osteopathic doctor (D.O.) is a general practitioner; this is absolutely not the case. Osteopathic physicians instead are the only true complete physicians, practicing both hands-on manipulative treatment and preventive wellness. However, not all osteopathic physicians are equally-talented, nor do they practice preventive medicine like the physicians at Creekside Osteopathic Family Practice. 

Dr. West recently started his "Exclusive Access," or concierge medicine program. This program allows Dr. West to provide healthcare to his patients in ways not possible through conventional programs. This program allots more time for the physician to spend with each patient, so that there is no rush during your appointment. Through this program, Dr. West also provides a 1-hour (or longer) complete executive physical, annually. The program treats the whole person and emphasizes a holistic approach to medicine with weight control programs and access to especially advanced labs, which are reviewed in person by Dr. West.

Patients enrolled in the concierge program can pay a monthly, quarterly or annual fee to be a member of the practice. There are fewer patients in a concierge practice, which allows Dr. West to offer his personalized exclusive access services. These include same-day appointments and 24/7 access, with special home visits in extenuating circumstances.  
Professional Societies:

OPSC – (Osteopathic Physicians & Surgeons of California) Board of Directors
AAFP (American Academy of Family Physicians)
AMA (American Medical Association)
AOA (American Osteopathic Association)
Certifications & Honors:
Osteopathic National and CA State Licensing Boards
Board Certified, American Board of Family Practice (FAAFP)
Surgery Otorhinolarynology Award
Intern of the Year Award
Chief Resident, Family Practice Program
AMA Physicians Recognition Award
Most Valuable Physicians Award of California
Team Physician for Oak Ridge High School Football Team past 12 years
* Specializes in sports, functional, preventive and integrative medicine
Dr. West is also known as "Doc Taz" for his high energy level and contagious enthusiasm for living a healthy lifestyle.

---
SPECIAL PROMOTIONAL SECTION
---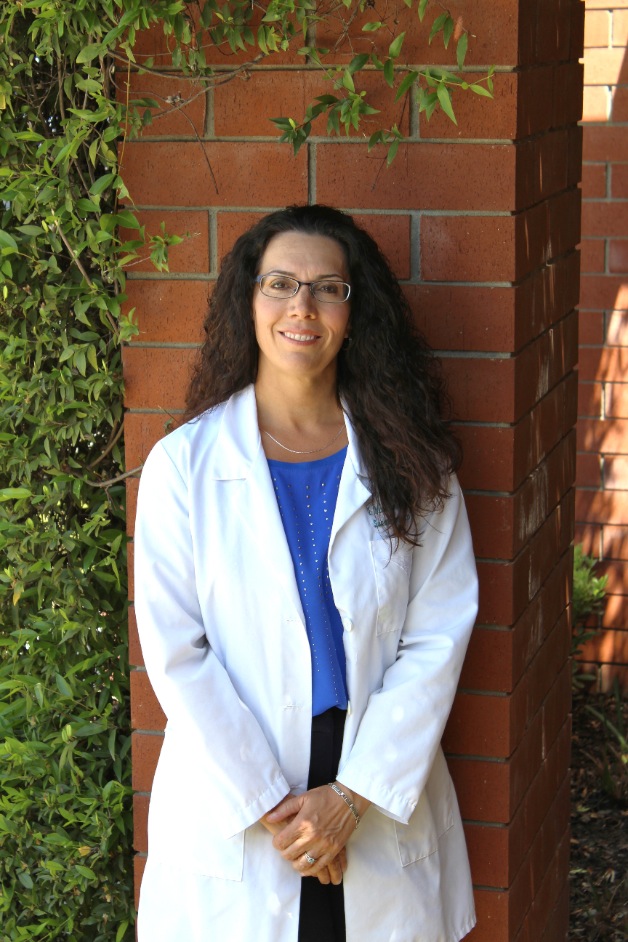 Sacramento Bariatric Medical Associates
An ASMBS Bariatric Surgery Center of Excellence
Laura L. Machado, M.D., F.A.C.S.
5769 Greenback Lane  |  Sacramento
916-338-7200
Email: [email protected]
www.sacbar.com

Dr. Laura Machado founded Sacramento Bariatric Medical Associates in 2003.  Her goal was to provide a comprehensive bariatric program with the emphasis on long-term success.  Dr. Machado has performed over 4000 bariatric surgical procedures.  Her practice provides a unique and personal approach to the treatment of the disease of obesity and its associated medical conditions.  She has directed the bariatric program at Mercy San Juan Medical Center since its inception and helped lead that program to the numerous certifications and awards it has received for excellence in bariatric care over the years.
Dr. Machado was trained at the University of California and studied under some of the most experienced surgeons in the country.  She has participated in landmark bariatric research studies recently published in the New England Journal of Medicine.  Dr. Machado performs all bariatric procedures including gastric bypass, sleeve gastrectomy, and adjustable gastric banding.  She has significant experience in the correction and revision of bariatric procedures and receives patients from across the country seeking treatment.  Her level of experience provides her patients with an efficient surgical approach that minimizes risk and time under anesthesia.  Her dedication allows them to achieve and maintain their weight loss and improved health.
Dr. Machado believes that bariatric surgery is an efficient tool that requires commitment and dedication by both the provider and the patient for the best outcomes.  Dr. Machado offers free seminars for patients considering bariatric surgery.  This is a one-hour seminar designed to educate patients on the procedures and introduce them to her program.  You will find Dr. Machado to be approachable and personable with a unique understanding of obesity from first-hand experience.
Feel free to call her office at (916) 338-7200 or email
[email protected]
for further information.
---
SPECIAL PROMOTIONAL SECTION
---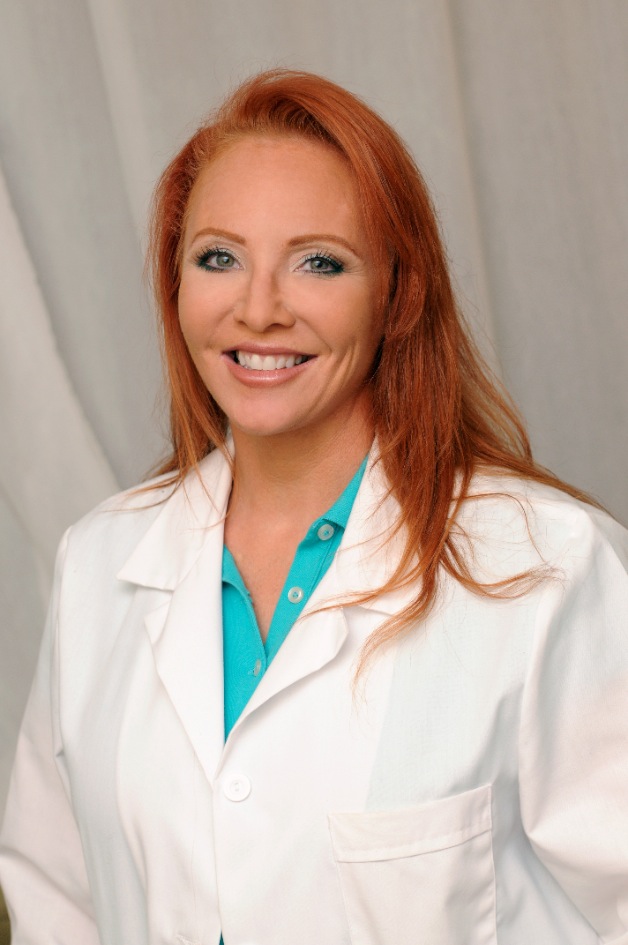 Vitality Medical Laser & Skin Clinic
Celia Remy, M.D.P.C.
1891 E. Roseville Pkwy., Ste. 170  |  Roseville
916-797-1131
740 Oak Avenue Pkwy., Ste. 100  |  Folsom
916-508-8640
www.VitalityMedicalLaserandSkin.com
Vitality Medical Laser & Skin Clinic and our new Regenerative Medicine branch are owned and operated by Celia Remy, M.D.P.C. Dr. Remy began her career with UC Davis Medical Center holding two positions as Medical Director for a satellite child abuse prevention clinic, and as a pediatrician with specialty interest in pediatric dermatology. This work piqued her interest in cosmetic dermatology and tissue regeneration After additional advanced training in laser medicine, cosmetic dermatology, liposuction, and most recently stem cell therapies, she was able to integrate all aspects of her background and bring a fresh perspective to the field of aesthetics.
Dr. Remy is always learning and working toward improved outcomes. She demonstrates this in her work with laser engineers, developing technologies, and critically evaluating protocols for treatment effectiveness. She is a certifying instructor for physicians and nurses in laser therapies, as well as advanced injectable fillers. She was recently invited by Allergan to train physicians in the use of their newest filler, Juvéderm Voluma™ XC.
The newest branch of Vitality involves regenerative medicine. Vitality is now offering hormone optimization and is one of 36 clinics in the U.S. involved in a clinical trial evaluating the effectiveness of stem cell treatments. This leading edge technology is very promising in these studies and others around the world.
At Vitality our staff embodies Dr. Remy's philosophy: "It is our responsibility to provide safe and effective treatments appropriate for each individual patient's needs. We must honor our patients' trust in us by delivering the highest quality of care with integrity and accountability."
Services Include:
Liposuction and autologous fat transfer
Stem cell study for joint disease, COPD, and diabetes
Advanced techniques and technologies for skin tightening
Dermal fillers, and neuromodulators such as Botox and Xeomin
Laser treatments, Venus Freeze, and other RF technology
Scar treatment
Hormone optimization
Complimentary consultations
---
SPECIAL PROMOTIONAL SECTION
---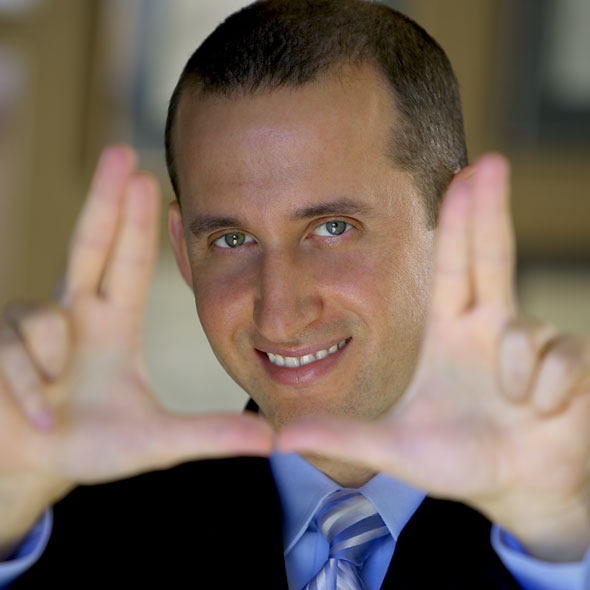 Toft Facial Plastic Surgery
Kenneth M. Toft, M.D.
959 Reserve Dr.  |  Roseville
916-782-8638  |  www.toftfacialsurgery.com
Kenneth M. Toft, M.D. is the Director of Toft Facial Plastic Surgery in Roseville, California. He dedicates 100% of his practice to facial cosmetic surgery. This is in contrast to many surgeons that perform liposuction and breast augmentation, who can spend as little as 20% of their time on the face.
Complete dedication to facial plastic surgery is very important for several reasons: the complex anatomy of the face, the need to keep up with the latest techniques of facial rejuvenation, and the importance of facial features in defining individuality. The results of facial plastic surgery are not hidden under clothes; they are seen every day by friends in public and by oneself in the mirror. For these reasons, only the most specialized and highly trained facial plastic surgeon should be selected.
Throughout his career Dr. Toft has demonstrated a commitment to excellence. Dr. Toft graduated from college in the top 3% and medical school in the top 10% of his class at the University of Michigan. He then underwent surgical training at Stanford University, with four years completely focused on the face and neck. Dr. Toft was then selected to be a UCLA Clinical Instructor in Facial Plastic and Reconstructive Surgery where he studied with world experts in cosmetic surgery. In 2000, Dr. Toft moved to the Sacramento area to become the Medical Director of Facial Plastic and Reconstructive Surgery at Mercy San Juan and to open the Toft Facial Plastic Surgery Center.
Dr. Toft believes the goal of cosmetic surgery is to create improvement while maintaining a natural and balanced appearance. This natural appearance is achieved through the use of modern techniques to make his patients look younger, refreshed, and healthy, never overdone or "operated." The natural balance of facial features is what creates identity, displays emotion, and establishes level of health. Because each face is different, the goals of surgery for each person is individualized. Dr. Toft draws on his extensive training, aesthetic sense, and personal touch to achieve better balance and improved symmetry for all of his patients' unique facial features.
---
SPECIAL PROMOTIONAL SECTION
---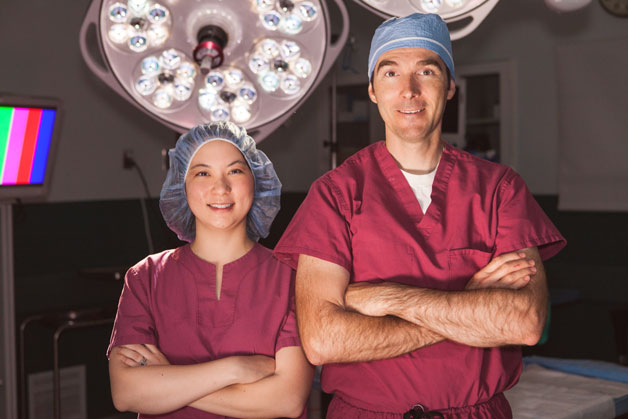 Sacramento | BMI

Bariatric & Metabolic Institute
1474 Stone Point Dr., Ste. 190  |  Roseville
916-771-3100
8120 Timberlake Way, Ste. 109  |  Sacramento
916-688-7000
www.sacramentobmi.com
At Sacramento BMI, our focus is to help patients regain their health and wellness through minimally invasive bariatric surgery, also known as weight loss surgery.  We employ a team centered approach that includes our surgeons, care team members, bariatricians, dieticians, therapists, and support group leaders working alongside our patients and their families to help them achieve their weight loss goals for life.  We are excited to see our patients able to truly live life after surgery because they are free from diabetes, hypertension, hyperlipidemia, sleep apnea, depression and other medical conditions that once held them back. Check out our Facebook page to see what patients are saying about us.
Dr. Shadle received his medical degree from The Ohio State University. He completed his internship at UC Davis Medical Center, and his residency at Santa Barbara Cottage Hospital. Dr. Gatschet received her medical degree from the University of Massachusetts and completed her residency at the University of California, San Francisco-Fresno. Both Drs. Shadle and Gatschet were fellowship trained in minimally invasive and bariatric surgery at the University of California, San Francisco-Fresno, by world-renowned bariatric surgeons, and are board certified by the American Board of Surgery. When they aren't caring for patients, both Drs. Shadle and Gatschet can be found playing with their kids. Dr. Shadle enjoys organic gardening and Dr. Gatschet is an avid baseball fan.
Surgical excellence coupled with compassionate patient care is what sets us apart. We believe surgeons should have good hands AND good hearts. Our practice has been built on the values of compassion, integrity, and excellence. You can learn more about The Sacramento BMI Difference on our web site.
We have locations in Sacramento, Roseville, and Davis.
www.sacramentobmi.com
916-688-7000
---
SPECIAL PROMOTIONAL SECTION
---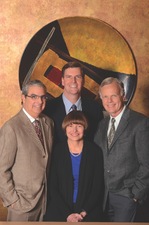 Northern California Fertility Medical Center
1130 Conroy Ln., Ste. 100  |  Roseville
1111 Exposition Blvd., Ste. 200  |  Sacramento916-773-2229  | 
www.NCFMC.com

At Northern California Fertility Medical Center (NCFMC), our vision is your future family. If you are experiencing difficulty becoming pregnant, we offer a full range of infertility services including in vitro fertilization, egg donation, preimplantation genetic diagnosis, artificial insemination, gestational surrogacy and vasectomy reversal. We are proud of our high success rates and are committed to providing the highest quality care.
Individualized care from one of our three board certified reproductive endocrinology and infertility specialists and one male fertility specialist is our trademark. You are not alone in pursuing your dream of a family.
NCFMC has helped create more families than all other fertility centers in the region. Since 1992, our physicians, Dr. Janice Andreyko, Dr. John Gould, Dr. Michael Murray and Dr. Carlos Soto-Albors have helped create thousands of families. At NCFMC, we offer advanced treatments catered to your specific needs with life changing results. For more information visit our website at
www.NCFMC.com
.
---
SPECIAL PROMOTIONAL SECTION
---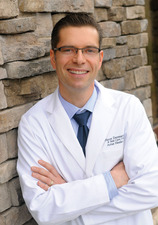 Placer Dermatology
Artur Henke, M.D.
9285 Sierra College Blvd.  |  Roseville
916-784-3376 (DERM)
www.placerdermatology.com
Dr. Artur Henke, a board certified dermatologist, has extensive experience in medical, surgical, and cosmetic dermatology. He did his training at UC Davis Medical Center, where he was Chief Resident. Dr. Henke has been a Northern California resident for 26 years, and in 2008, realized his dream of building Placer Dermatology & Skin Care Center, a state of the art dermatology practice in Roseville, California. Dr. Henke volunteers as Assistant Clinical Professor at UC Davis, and is an active member of several medical societies, including the American Academy of Dermatology.
Dr. Henke specializes in the recognition and management of all types of skin cancer including melanoma, pre-cancers, benign skin growths, acne, skin infections, and skin diseases such as eczema and psoriasis. Dr. Henke performs surgery on all areas of the body and offers cosmetic procedures such as Botox. By addressing your skin condition in a timely and expert manner, Dr. Henke can alleviate many symptoms and prevent complications. Dr. Henke looks forward to providing you with his expert care while addressing your entire family's dermatologic needs in a comfortable and friendly environment.
Dr. Henke and his wife, along with their two children are active members of the community and enjoy living in the area.
---
SPECIAL PROMOTIONAL SECTION
---
Nuance Cosmetic Surgery Center
Dr. Ken Sumida
1641 Creekside Dr., Ste. 100  |  Folsom
916-984-4242  |  www.nuancecs.com

Dr. Ken Sumida and the staff at Nuance Cosmetic Surgery Center aim to improve your natural appearance and reverse some signs of aging. Nuance offers surgical and non-surgical procedures, including face lifts, eyelid lifts, breast enhancements and tummy tucks, facials, medical facials, Botox, restylane, and chemical peels. If you're not sure if cosmetic surgery is for you, Dr. Sumida offers seminars that allow patients to explore the various methods of looking younger. Dr. Sumida encourages first time patients to seek out a number of plastic surgeons so they can find the one where they feel most comfortable.
---
SPECIAL PROMOTIONAL SECTION
---
Point Health
~Where Excellence is the Standard~
1478 Stone Point Dr., Ste. 290  |  Roseville
916-788-8222  |  www.PointHealthMD.com
Point Health is Proud to offer Affordable & High Quality Primary Care. Think Concierge Medicine without the expense. We are partnered with the largest and fastest growing Provider of Direct Primary Care Plans in the World. What this formidable relationship means is that our Patients can enjoy immediate services without any further delay. Point Health is a pioneer of Direct Primary Care in Northern California and we are equipped to provide Real Cost Savings to Individuals, Families and Employers of All Sizes. Inquire about our MedSpa and Exclusive Client Specials ! Call now 916.788.8222 and visit us at PointHealthMD.com
---
SPECIAL PROMOTIONAL SECTION
---
If you would like to be included in one of Style's Special Promotional Sections, please contact Debra Linn at 916-988-9888 x114 or [email protected].