God Bless America
Apr 29, 2014 03:38PM ● By LeeAnn Dickson
Normandy American Cemetery and Memorial – Photo by Dr. Terry Baker.
Barefoot, I'm standing in the gently lapping waves of the English Channel. The tepid water swirls around my ankles as my feet sink deep into the soft French sand. As a gentle, cool breeze graces my body, I raise my face to scan the horizon where the blue of the sea and sky met seamlessly. I hear sea birds squawking in the distance. In this beautiful serene scene with clear greenish-blue water and golden sparkling sand, my heart aches and my eyes fill with tears. Here—at this water's edge on Omaha Beach—70 years ago, American blood ran deep, and death commanded this calm and peaceful place.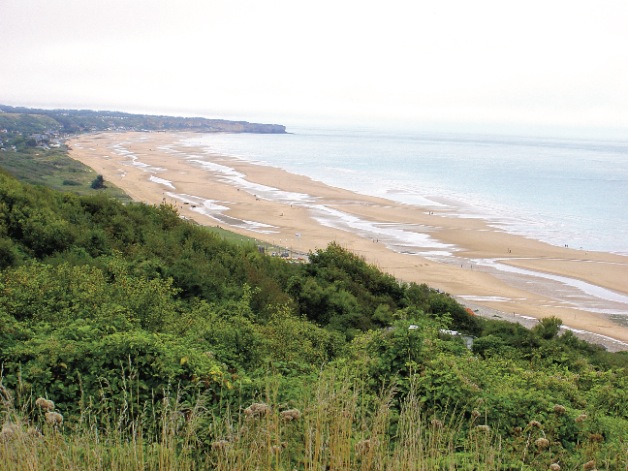 I am not alone. There are dozens of others just like me quietly walking or listening to whispering tour guides. This is not a beach for play; it is for remembering. Omaha, along with Utah, Sword, Gold and Juno Beaches, are hallowed seaside locations where Allied Forces selflessly joined to save the French people and the world from the continuing horrors of war.

A General's Charge
American General Dwight D. Eisenhower sent this message to the young men right before the D-Day invasion. Read more
The story of World War II and why we needed to take these beaches is long and complicated. However, General Dwight D. Eisenhower was able to capture the essence and the urgency of the mission in his message to the Allied troops before they headed out that faithful day—June 6, 1944. That morning, American troops stormed Omaha and Utah Beaches, English soldiers fought on Sword and Gold Beaches, and Canadians battled on Juno Beach; by day's end more than 4,000 young brave soldiers were killed, injured or missing. 
Last September, my travel companions and I descended into northwestern France—ready to take in heaps of history, food and wine while traveling through the regions of
Brittany
and
Normandy
. On our last week, we made it by train (the direct route from Paris is about 2.5 hours) to the tiny village of Bayeux.
Tip:
Trains run on time in France—make sure you're on the right platform!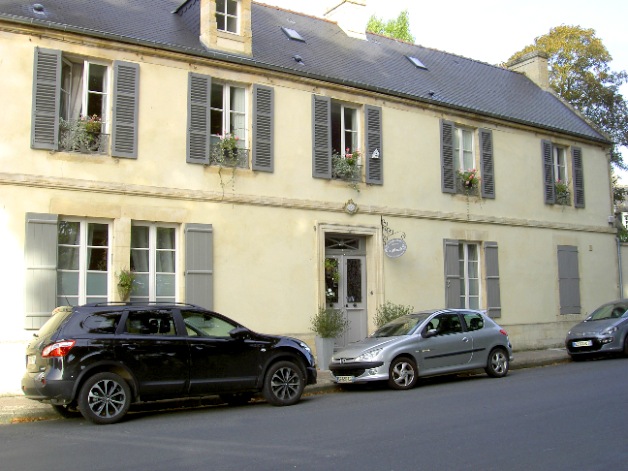 We snuggled into our bed and breakfast,
Le Petit Matin
, which was so centrally located that a quick walk offered easy access to regional food, fun shops, and tons of history. Our host, Pascal, and his wonderfully warm family welcomed us as their own. Our rooms, featuring an en suite bath, were beyond comfy in this beautifully restored and maintained 300-year-old building.
We spent our first day exploring the
Baron Gerard Museum of Art and History
, the
Memorial Museum of the Battle of Normandy
and viewing the famous and fabulous
Tapisserrie de Bayeux
—a nearly 230-feet linen tapestry that was embroidered in the 11th century and tells the story of William conquering Harold for the throne of England.
Tip:
All three museums are covered by purchasing an all-inclusive pass; buy one at the first museum you visit to avoid ticket queues.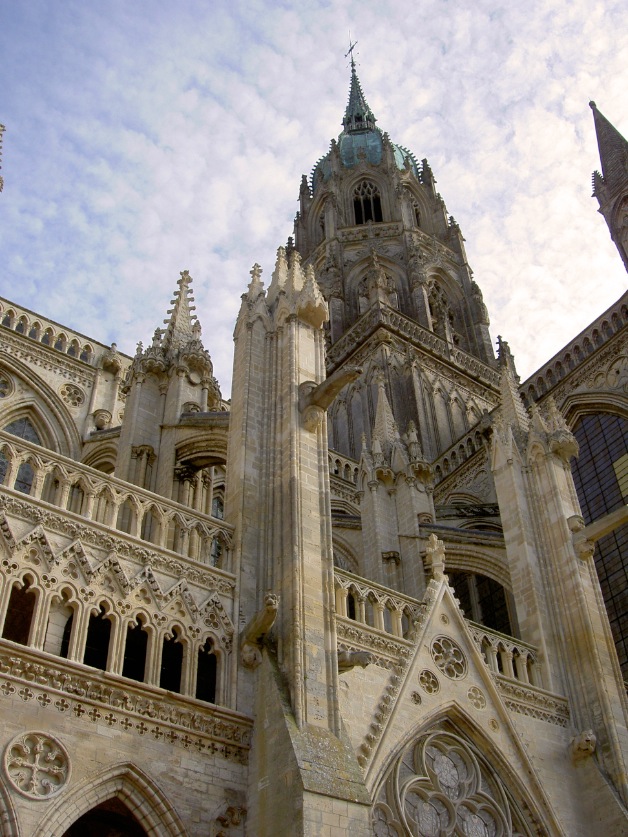 Each village here has a church—from tiny to grand. Don't miss the
Cathedral Notre-Dame de Bayeux
on the central square. Consecrated in 1077, damaged and rebuilt in the 12th and 15th centuries, it is a delightful mix of Romanesque and Gothic architecture.
On our second day, we excitedly awaited our tour of the
D-Day beaches and cemeteries
. Although we usually prefer to travel without a guide, we decided to book an organized, guided tour—in order to get a lot of historical information and avoid renting a car or getting lost. After a hearty breakfast of fresh-baked croissants, assorted cheeses and meats, coffee and yogurt, our guide, Magali, pulled up in a comfortable minivan. We piled in, joining two couples from the U.S., and were off. Magali, who spoke perfect English, was a multi-generational Norman native; she wove stories of our troops and battles while navigating the narrow streets and hidden alleys.
Tip:
I wore flip-flops on this chilly morning because I wanted to wade in the sea; it's best to wear sensible walking shoes.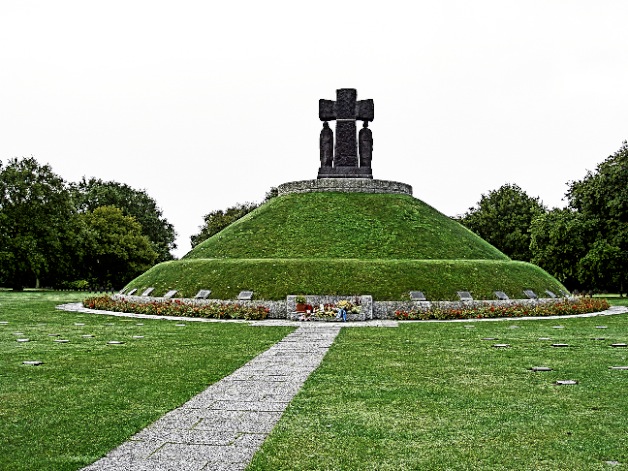 Our first stop was the
La Cambe German Cemetery
, which holds the remains of more than 21,000 German military personnel. The black rock tombstones and monuments were striking. Next was a short drive to the lovely, tiny village of
Sainte-Mere-Eglise
and the U.S. Airborne Museum. The night before the invasion, 15,000 paratroopers dropped into the town. After just enough time to tour the museum and the church, we headed to
Pointe Du Hoc
—the spot where members of the U.S. Rangers had to scale a steep cliff to reach the site and disarm the heavily defended enemy for two days. There are bomb craters, battlements and an overlook to explore.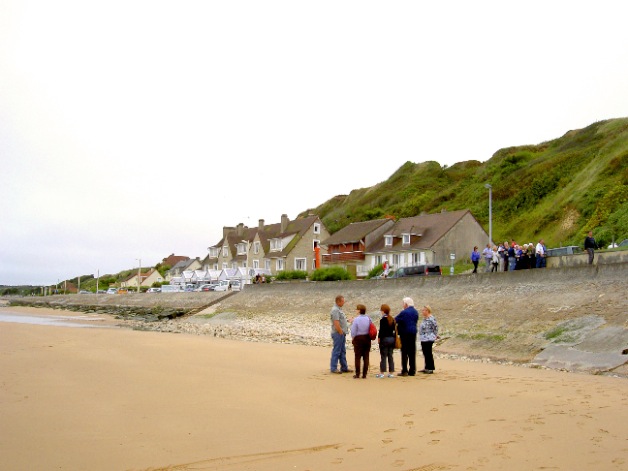 After, it was on to
Utah Beach
and then
Omaha Beach
. We had plenty of time to walk, explore and contemplate on our own. Our last stop was the
Normandy American Cemetery and Memorial
, which overlooks Omaha Beach, and is one of 14 permanent American WWII military cemeteries where our troops are eternally resting in foreign soil. Here, 9,387 headstones guard over those brave souls who gave their lives so freedom could prevail. There are 41 sets of brothers, four women and 307 Unknowns among the graves. Along the wall in the Garden of the Missing, 1,557 names are inscribed. The 22-foot bronze statue of a young man dominates the memorial. The title,
The Spirit of American Youth Rising from the Waves
, explains how the French feel about Americans. In this part of the country, they will never forget the sacrifice our nation and these young men and women made to liberate their country and save the world.
Tip:
Take plenty of hankies.
Taps sounded at 5 p.m. and the cemetery staff lowered the American flag as silence filled the air. I'm always proud to be a citizen of this great nation, but never more than at that moment.