Goings on in the Folsom & El Dorado Hills areas
Feb 28, 2014 08:47AM ● By Style
Photos courtesy of their respective organizations.
The popular conductor of the Folsom Symphony, Michael Neumann, the orchestra's only conductor since the inaugural performance in 2004 and known for his musical commentary and pleasant humor, will be retiring after the March 29 performance of In Celebration of Spring. In the symphony's 10 seasons, he has led all but one performance. Under Neumann's leadership, the symphony has won high praise and awards, and nearly always plays to full houses at the Harris Center. Peter Jaffe, conductor for the Stockton and Auburn symphonies, will replace Neumann beginning with the 2014-2015 season. Jaffe also will guest conduct this season's final program, Out of This World, a pops concert with two performances on May 31 and June 1.
The Historic Folsom Farmer's Market will continue to run every Saturday from 8 a.m. to 1 p.m. at the Historic Folsom Station Public Plaza. As always, there will be live entertainment, seasonal fruits and vegetables from certified and organic farms, tastings and much more.

 Attention Willow fans! Willow Cafe & Sweetery in Folsom is now open for dinner Monday-Saturday, beginning at 5 p.m. They're also open for lunch Monday-Friday, 11 a.m. to 2 p.m. and for brunch on Saturdays and Sundays, 10 a.m. to 2 p.m. For more info, visit willowcafeandsweetery.com.

Learn more about civil war ancestry on March 19 from 6-8 p.m. at the monthly El Dorado Hills Genealogical Society meeting in the Community Room at the El Dorado Hills Branch Library. This month's speaker, Ron Cannon, will give a lecture titled, "Researching Your Civil War Ancestor." For more info, email [email protected].

After a decade of caring for children at Marshall Pediatrics in Placerville, Nicole Shorrock, M.D., has opened a solo practice with Marshall Family Medicine in El Dorado Hills. The new clinic, Marshall Whole Child Health—located at 5137 Golden Foothill Parkway, Suite 120—reflects Dr. Shorrock's innovative approach to identify and treat the root causes of illnesses through balancing nutrition and lifestyle. For more info, call 916-933-8010.
Donned in costumes but without the protection of wetsuits, Special Olympics athletes and their supporters will jump into Tahoe's icy waters on March 29 for the South Lake Tahoe Polar Plunge, a fund-raiser for Special Olympics Northern California and Nevada. To register, make a donation or for more info, visit ipolarplungenv.com.
The Folsom Sports and Recreation Expo—March 9 from 10 a.m. to 2 p.m. at the Folsom Sports Complex—will focus on keeping sports alive in the community and encourage residents to be more active. For more info on the family-friendly event, visit folsom.ca.us.

Looking for a new job? Attend the Tri-County Job Fair, hosted by Sacramento, Placer and El Dorado Counties, on March 21 from 9 a.m. to 1 p.m. at the Folsom Community Center. The event is free. For more info, call 530-886-4644.

Stockton marriage and family therapist, Lani Stoner, MFT, has been named interim clinical director of the Soldiers Project/Sacramento. Stoner and a team of 45 volunteer therapists will provide free mental health services to active-duty military and veterans of the conflicts in Iraq and Afghanistan. For more info, visit tspsacramento.org.
The Amgen Tour of California, a tour de France-style cycling road race through California, will zoom through Folsom on May 12 for a time trial that will include a scenic and challenging route through the city's Historic District and bridges. For live coverage and more info, visit amgentourofcalifornia.com or the Amgen Tour of California Folsom Stage 2 Facebook page.
With more than 40 years of wilderness experience, Paul Richins is one of the preeminent experts on the Sierra Nevada backcountry. Join Richins at REI in Folsom on March 13 from 7-8:30 p.m. for a slide presentation and discussion of Mount Whitney routes from his book Mt. Whitney-The Complete Trailhead to Summit Guide. He will cover wilderness permit requirements, equipment, clothing, backcountry menus and mountain sickness. To register, visit rei.com/stores/folsom.html.

Zia's Italian Café and Gelato Bar—a family owned, Italian-inspired gelato, espresso and pastries bar—is the newest business to open in the El Dorado Hills Town Center. For more info, visit ziasgelato.com.
Congratulations to El Dorado Hills' Oak Ridge Jr. Trojan Competition Cheer Team for their wins at the recent Spirit Spectacular Championships in Sacramento where teams from all over northern California competed. The ORJT team not only took first place as division champs, but they also won the coveted grand champion title! If your child (ages 4-13) is interested in trying out for a cheer team and you live in El Dorado Hills, don't miss the cheer clinic sign-ups on March 10 and March 24 from 5:30-7:30 p.m. at Burger Hut. The cheer clinic will take place April 28-May 1, with tryouts on May 3. For more info, email Kerry Schmidt at [email protected].

In Palladio at Broadstone news, take note of two new businesses set to open soon. Sugar Daddies, a dessert shop, will occupy a 2,400-square-foot space next to Pinkberry. The eatery combines Davis Creamery and local cupcake chain Cupcake Craving under one roof. Secondly, It's Kids Time, a daycare facility, will fill a 3,800-square-foot space next to the College Planning Center. The full-time daycare location will also offer a drop-in service for children through age 11. For more info, visit gopalladio.com…Travel in style and comfort to five consignment shops at the Folsom Resale Bus Tour on March 15 from 9:30 a.m. to 6 p.m. Enjoy mimosas, a box lunch, and enter to win raffle prizes! Each store will offer 20 percent off to attendees. To register, visit reinvent-boutique.com/resale-bus-tours.html.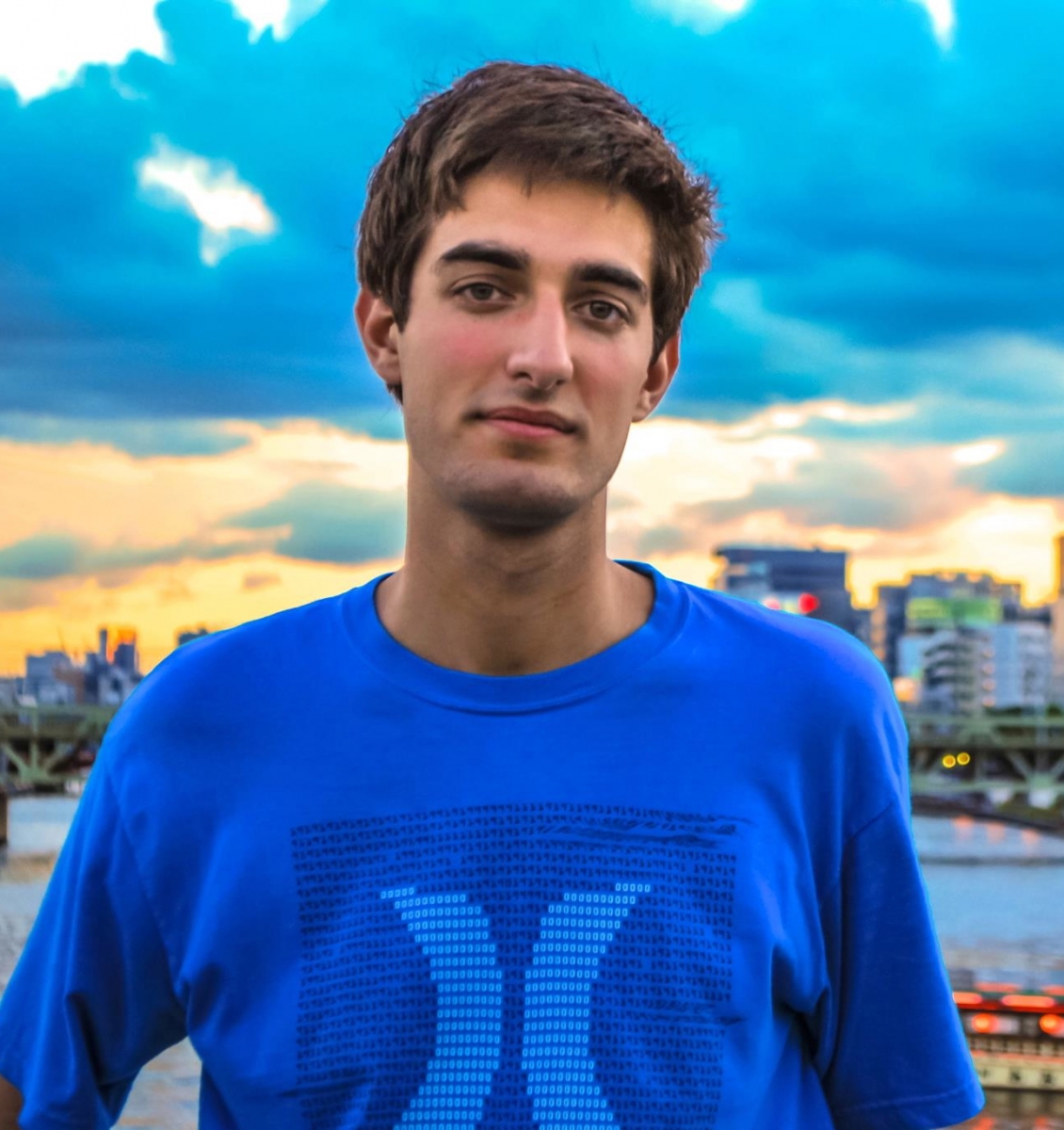 Oak Ridge High School alumnus and valedictorian Feross Aboukhadijeh has made Internet history again. The 2012 Stanford University graduate created his first startup company, PeerCDN (peer-to-peer content delivery network), last March and recently sold it to Yahoo. Congrats!
Bring the little ones to Fairytale Town on Saturdays and Sundays between March 15-23 for an original and creative adaptation of Cinderella. All performances will take place in the Children's Theater at 12:30 p.m. and 1 p.m.
Enroll for health care using the Covered California website on March 8 from 10 a.m. to 4:30 p.m. at the Folsom Public Library. Certified enrollment counselors from Insured California will be on hand to assist. For more info, visit folsom.ca.us/depts/library_services.
---
That's all for now, but check back next month for Style's annual Get Outside feature.