Caren Templet
Jan 02, 2014 08:56AM ● By Style
Fashion images courtesy of Caren Templet
Caren Templet designs high-concept fashion pieces offering unique fabrics and a perfect fit.
You can peruse her current line on her website (carentemplet.com) and at her boutique in Sacramento. We recently interviewed the El Dorado Hills-based artist and found out what it's like to be a New York Fashion Week accredited designer.
AB: Fashion is a very fast-paced world. What is a typical day in the life of a fashion designer like?
CT: A typical day starts at 6:15 a.m. After two cups of coffee I check my email, which usually incorporates checking in with my production in Los Angeles and dealing with emails for upcoming events I've committed to, clients, questions, etc. After this is done, I prepare my day. Depending on the time of year, I'll be working on my next collection—selecting different fabrics and deciding on my final colors for that season. Other activities include either working in my store, preparing for an upcoming show, and working with my assistants or in one of my studios in California. When I'm not traveling for work, I try to eat with my family each night.
AB: Do your designs come from flashes of inspiration or are they part of a larger system of creation?
CT: I definitely design from my inspiration...these are generally not flashes but deep thoughts that develop. I work through them and get an emotional connection that makes them complete.
AB: Was fashion always your focus? Did you or do you create art in other arenas as well?
CT: I love fashion and always have! I've always seen my life as a fashion designer as a great gift—especially when I get to do what I truly love for a living. I'm very interested in all elements of art and a great advocate for young people following their creativity. As a young woman, I worked as an interior designer and was trained in floristry.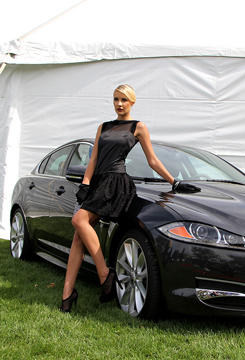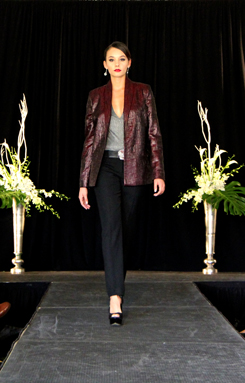 AB: Is it challenging to keep up with the fashion world while living in California?
CT: It is. There's fashion here, but it's quite different to the fashion industry in Paris. The Internet and glossy foreign magazines are good sources for helping me stay on track, and I use trend predictives to keep my work current. However, as a fashion designer for many years, instinct plays a large part.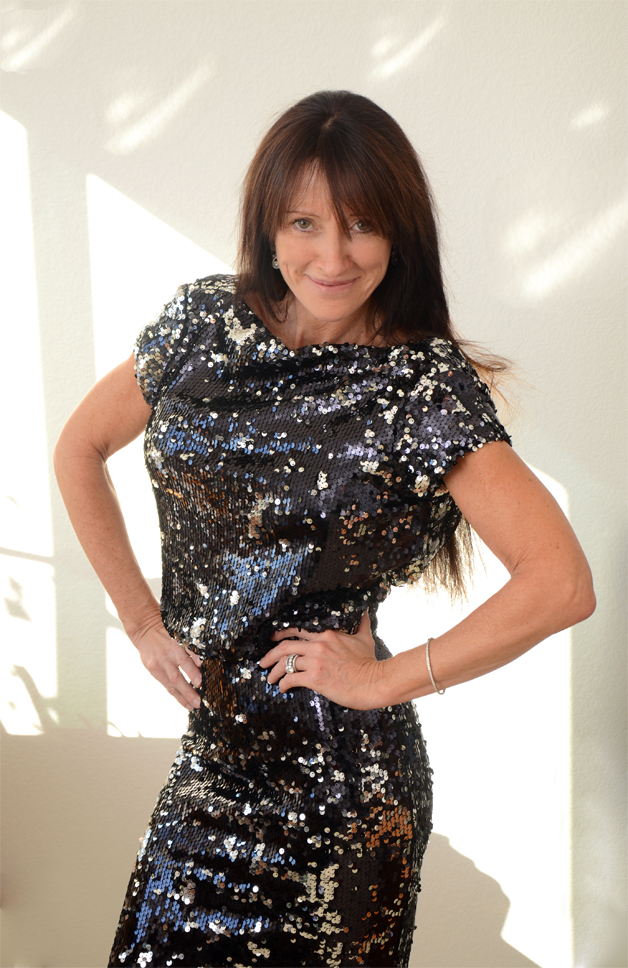 Photo by Dante Fontana, © Style Media Group
AB: What would you most like to say to the designers out there still trying to carve out their space in the fashion world?
CT: To my fellow fashion designers, I would like to emphasize the need to stay focused on your work, even if sometimes the market persuades you differently. After all, 40 years down the road you still need to hold your head high and make your family proud! The fashion industry can be one of the hardest ones to be a part of; however, if you can stick with it, it is absolutely fabulous.
---
For more information, visit carentemplet.com.