Crib Appeal
Feb 05, 2013 03:30AM ● By Style
When it comes to your home's décor, does it appear more lackluster than lively?
Breathe new life into outdated rooms – from beautifying the bathroom and spicing up the kitchen to livening up the living room – with these easy, inexpensive tips and tricks from four local designers. Ready, set, decorate!
---
Submitted by Kerrie Kelly of Kerrie Kelly Design Lab in Sacramento: kerriekelly.com
---
1 If you touch it every day, it should be beautiful. From your cabinet knobs, to your toothbrush holder, to your mail tray – make sure these items are special. Interesting metals, cut glass or found items (such as a mint julep cup), will do the trick.
2 Brighten your outlook. On your next farmers' market run, buy a bunch of single-colored hydrangeas or a bag of lemons and put them in a vase by the kitchen sink. Doing the dishes won't seem like such a chore anymore.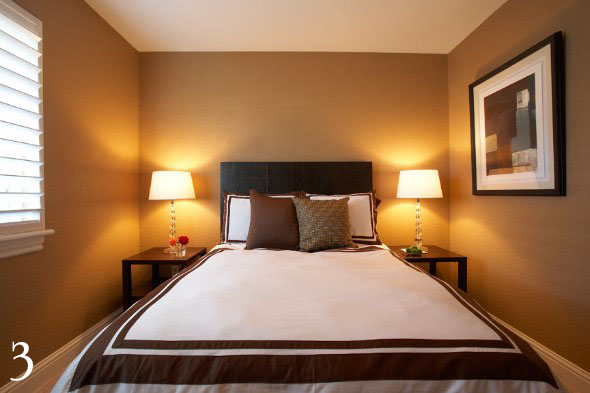 3 Sleep in. If a lazy Saturday morning is impossible to come by, find the next best thing: sheets and bedding that make you want to stay in bed all day.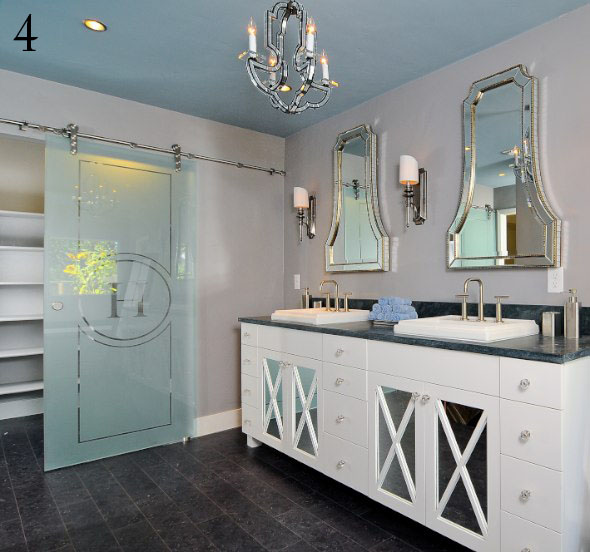 4 Make it yours. The most fun and effective way to reflect your personal style and spruce up a space is to monogram something. Have your initials embroidered on a pillow, sandblast a single initial onto a glass door, or simply print a single letter in color and frame it. You'll be surprised by the authenticity it adds to your home.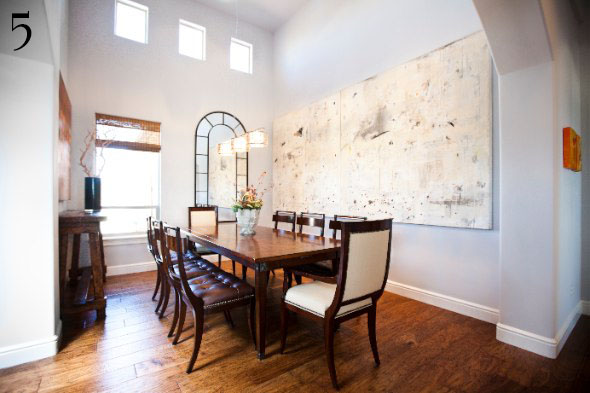 5 Curate your own gallery. Eye-catching art can come in all different forms (from photography to painting to sculpture) and prices. Mix your gallery up with typography, kids' projects and originals. You can even create an evolving gallery by using art ledges stacked upon each other. (Ikea 5' ledges in black are approximately $25 each.)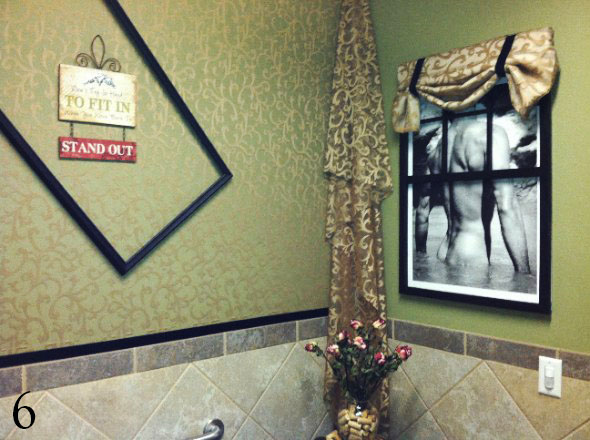 Submitted by Debra Williams and Tiffany Horne of Debra Williams Designs & Tiffany Horne Interiors in Roseville: facebook.com/pages/Debra-Williams-Designs-Tiffany-Horne-Interiors/274629868496
---
6 Less is more. For a simple restroom facelift, attach lacy fabric with a staple gun and create fabric cascades in the room's corners. Black velvet ribbon can be applied with glue to trim bottom edge and cover staples, and fun accessories can be added to express the homeowner's personality. For a quirky art wall, use a poster, empty window frame (painted black) and add a fake Roman valance. No sewing involved – just glue, staples and creativity.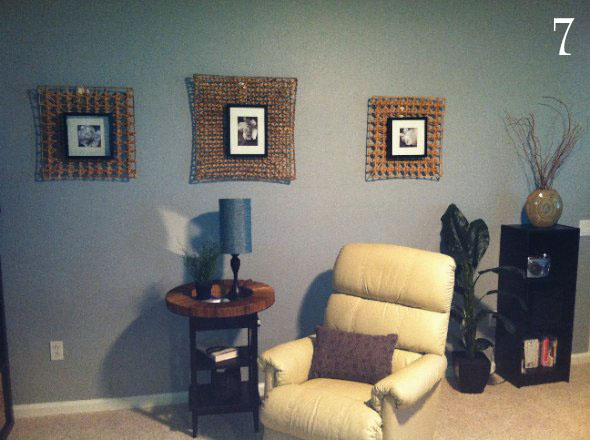 7 Start small, go big. To make small picture frames pop, take large rattan wall squares (available at HomeGoods) and hang them on the wall with the frames wired to the front. To give a small tabletop a larger surface area, lay a mirror on top and accessorize with existing items.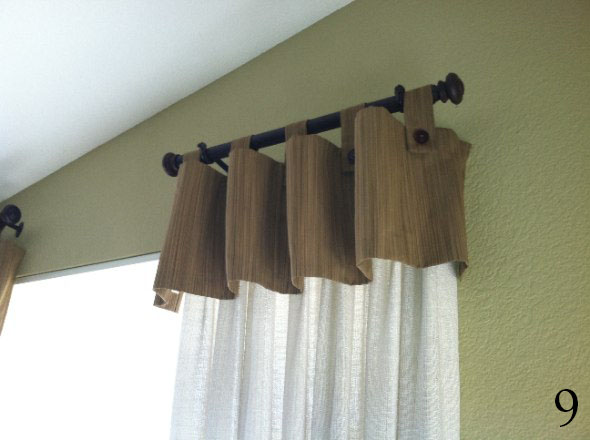 8 Trick your eyes. Adding a valance above and over low existing drape panels will fool the eye into thinking the panels are longer than they actually are. Having panels closer to the ceiling helps increase the height of a room. For a more updated look, add a decorative rod.
9 Use your walls. If you have taller ceilings, don't be afraid to raise the height of your drapes, shelving and artwork. Many times this alone can add some drama and interest to a room.
10 Out with the old, in with the new. Replace worn fabric on a dining room chair with a fun animal print. Unscrew seat from chair, take old fabric off (reuse existing foam if in good shape or replace if necessary), put a layer of batting and wrap new fabric over; staple fabric to the bottom of chair seat, then screw seat back to chair. Make sure to label and keep each seat with each chair, since screw holes never line up. Designer's note: DIY upholstery classes are offered at Triad Plus Home Fashions and Fabrics in Roseville.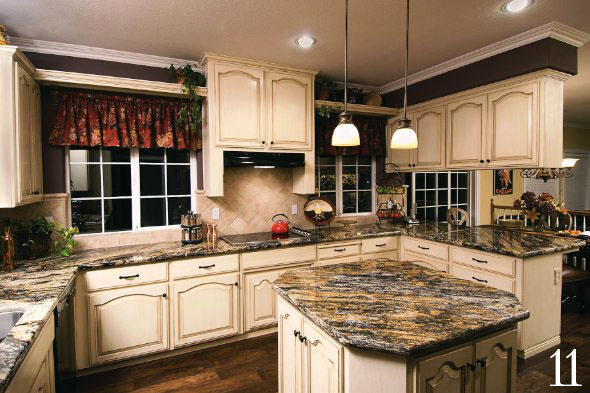 Submitted by Jane Reed of Brush Strokes Inc. and Decorating Den Interiors in Folsom: uniquebrushstrokes.com, decdens.com/janer
---
11 Refresh without replacing. Painting cabinets is less expensive than replacing them and will give your kitchen or bathroom a whole new look. After, add the jewelry (hardware) to enhance interest and protect the new finish.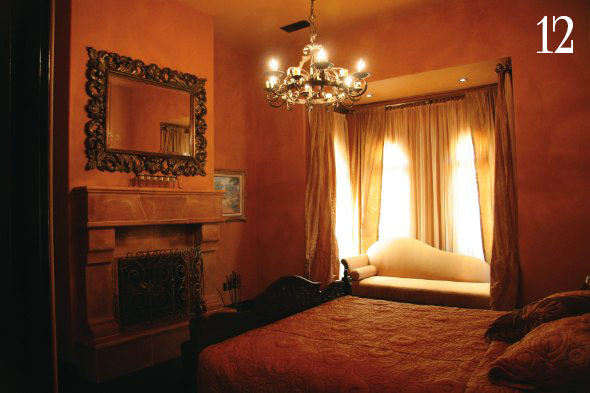 12 Try a new color scheme. Color can change a bland, cold bedroom into a warm, inviting space. Don't forget to paint the ceiling, too. A lighter shade will make the room feel larger and spacious; painting it darker will bring the ceiling down, making the room feel more intimate.
13 Refresh your accessories. Perhaps a new piece of art or the addition of an exciting piece of sculpture will set the tone for a wonderful, fresh makeover! Choose one contrasting color to make a real "pop."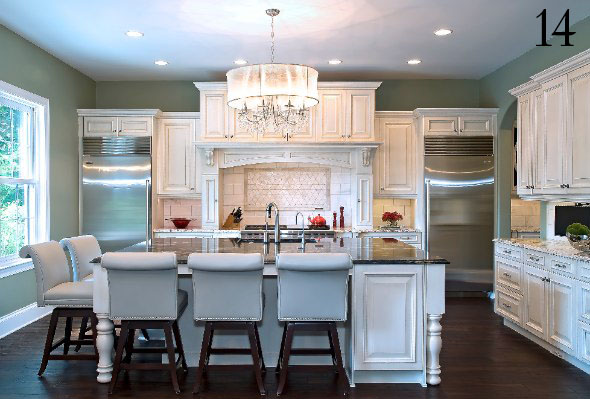 14 Let there be light. Use dimmers wherever possible. Change lampshades and install new light fixtures. Try something unexpected like a beautiful chandelier in your kitchen.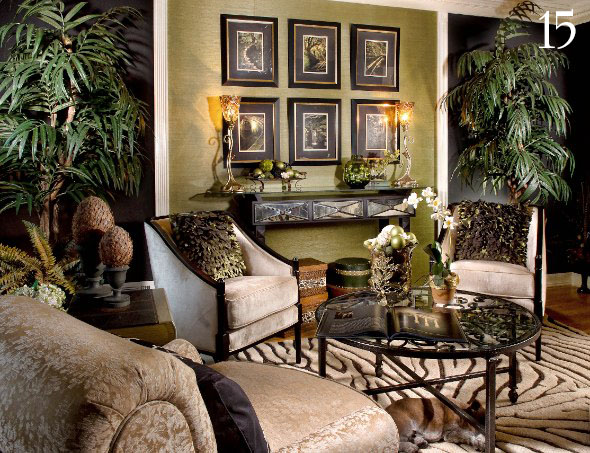 15 Remember scale and proportion. One picture may be too small, but place it together with several others and you have a striking collection. And remember: To brighten any floor, add a stunning area rug.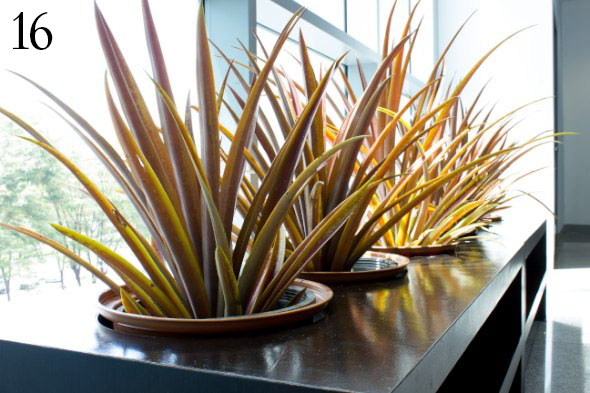 Submitted by Destiny Weideman of Destiny Designs in Folsom: destinydesignsofsacramento.com
---
16 Go green. Bring in greenery, like a living plant or quality faux flower arrangement.  
17 From the ground up. Update your flooring to a warm wood or stone tile. This will also make you change your boring baseboards to something substantial; after, add an area rug to bring color and warmth to the space.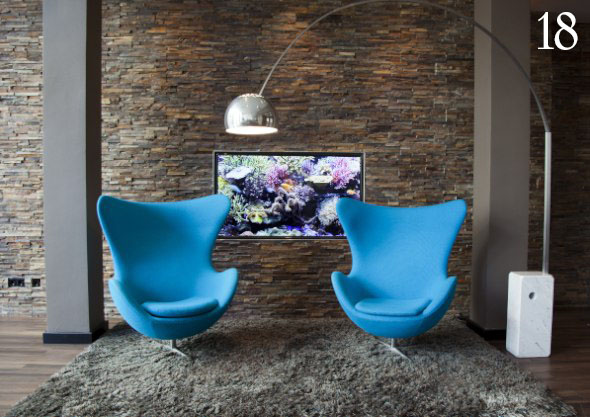 18 Variety is the spice of life. Bring in a piece of furniture (accent chair, unique table, etc.) – something different than other items you have. This creates interest in the room and can also serve as a conversation piece.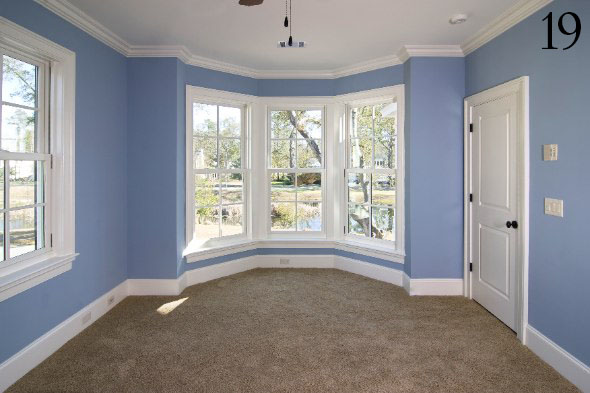 19 Give your home the royal treatment. Have crown molding installed to add value to your home or office.
20 Create drama with drapes. Add drapery to your windows or sliding glass doors. Even if you have blinds, drapes will bring drama and warmth.
DIY DÉCOR
For even more decoration inspiration, check out these do-it-yourself interior design blogs: