Sierra Wildlife Rescue
Jul 30, 2012 04:20AM ● By Style
Photos by Dante Fontana, © Style Media Group.
In-home rehabilitator Judy Monestier checks in with her charges daily.
Some need medication; others are weighed or taken to the doctor. Everyone gets a freshly prepared meal. She tackles dirty dishes and laundry between phone calls from those seeking assistance. Some days, there are trips to pick up others in need. Spring is a rehabilitator's busy season, but tending to El Dorado County's most defenseless residents is a year-round responsibility. Recipients of her support can't put into words what it means to them, so they chirp, purr and wag their thanks.
Monestier began caring for animals through Sierra Wildlife Rescue (SWR) in 1994, following her retirement from the San Francisco Zoo's development department. "After retirement, the hands-on opportunity of rehabilitation seemed like the natural next step," she says. "SWR was only in its second year when I joined, but the group of people – their enthusiasm and love – made it a certainty that I had made the right choice for me."

Judy Monestier
Established in 1992, SWR is a non-profit organization dedicated to rehabilitating injured and orphaned wildlife in El Dorado County. Birds and mammals, including raptors, waterfowl, squirrels and rabbits, are cared for in-home by volunteers (baby birds are treated at SWR's nursery in Placerville), and successfully treated animals are eventually returned to their natural habitat.
According to Nan Powers, a licensed wildlife rehabilitator and chair of SWR's publicity and public relations committee, she and her colleagues address the community's needs in ways state and local organizations cannot, due to lack of time and personnel. "Volunteer wildlife rehabilitation organizations are essential to the continued well-being of wildlife throughout the state, the country and worldwide," Powers explains. "Without SWR, there would be no assistance available to the public who find orphaned or injured wildlife in the county, and most, even if found, would have to be euthanized or left uncared for by government organizations."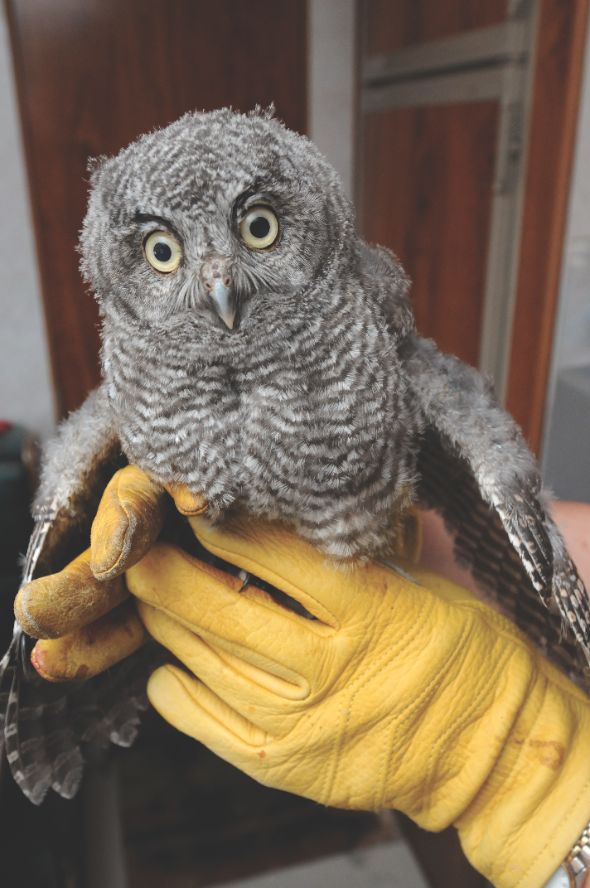 "[Our] volunteers receive thousands of calls each year, including from other states, seeking assistance for an animal in need or a situation involving wildlife," adds Debbie Datilio, SWR's director of animal care. "Volunteers often go to extraordinary lengths to manage these scenarios successfully."
Licensed by the Department of Fish and Game, SWR's entirely volunteer staff rescues more than 1,200 animals annually. The organization is supported by memberships, donations, grants, bequests and fundraisers including Wild About Nature, a family-friendly event set to take place September 29 in Coloma's Marshall Gold Discovery Park. Classes are offered annually to educate the public about Foothill wildlife issues and extensive support and supplies are available to those interested in becoming licensed rehabilitators. SWR's Education Team also provides up to 70 free wildlife presentations each year to schools, senior centers and other organizations.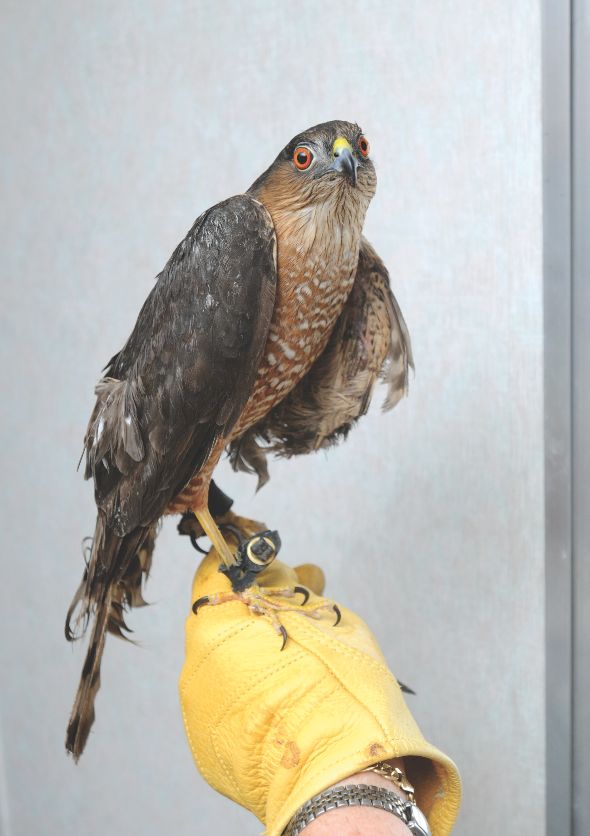 Monestier, who works with foxes, coyotes, bobcats, opossums and a range of birds, believes SWR's emphasis on education is the key to its success. "When the public sees an animal whose behavior they don't understand [or] are afraid of…they call SWR, and we try to help any way we can," she says. "Sometimes we rescue an animal, but many more times we help the public to understand what is going on, how to relate the animal's behavior to their lives, and how to enjoy the animal and its behavior, rather than remove it."
---
Visit sierrawildliferescue.org for more information.