Boys (and Girls, Too!) & Their Toys
May 31, 2012 04:49AM ● By Style
Presenting Style Magazine's Boys & Their Toys special advertising section featuring some of our area's best boating, automotive, off-road and moto-sports retailers, automotive supply, plus automotive repair, automotive detailing businesses...you get the idea.
They have chosen to highlight their organizations within the pages of the area's most read community magazine. Each month Style will choose a different industry to give the respective businesses a unique opportunity to stand out and promote their products and services. And when you visit these places, make sure you tell them you saw their profile in Style!
---
SPECIAL PROMOTIONAL SECTION
---
Paramount Motorworks, Inc.
4241 Business Dr.  Unit D  |  Cameron Park
530-350-2202
Owner/Operator Jeff Peters has been a Sierra foothill resident since 1990.  A strong work ethic was instilled in him at the early age of twelve  when he ran a paper delivery route for the Sacramento Union newspaper.  As a student and as a graduate of Ponderosa High School's class of 1995, Jeff worked at a local retailer Moule Paint and Supplies until he found a true passion - drag racing.  This hobby lead to a strict regimen of collegiate automotive training through the Ford Motor Company's A.S.S.E.T Program.  Other accolades acquired from the automotive industry include being General Motors Silver Certified, Daimler-Chrysler Bronze Certified as well as being an A.S.E. (Automotive Service Excellence) Master Technician.
The ultimate goal of Paramount Motorworks, Inc. is to provide an unparalleled level of automotive workmanship for its customers.  Commitment to quality care is "paramount" as well as providing honest, experienced bumper to bumper service for your domestic made automobile all at a reasonable expense.
---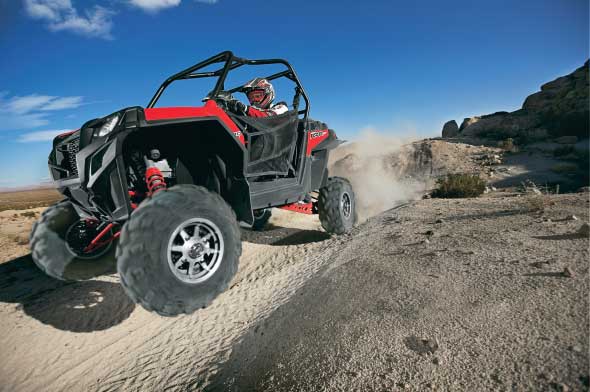 Placerville Polaris
673 Placerville Drive  |  Placerville    
530-622-9079  |  www.placervillepolaris.com
Placerville Polaris & Power Tools is your full service power tool/toy center. Featuring a vast assortment of Polaris ATV'S & Side by Sides, and outdoor power tools for any project or playtime. From working around the property to blasting through the trails or dunes we have it all. We have the largest accessory department in the area with parts & accessories for all makes and models of off road vehicles.
And Echo Power Tools? We have what you need for tackling any job. Come by and check out our great indoor and outdoor showrooms, we'll be your one stop power spot.
---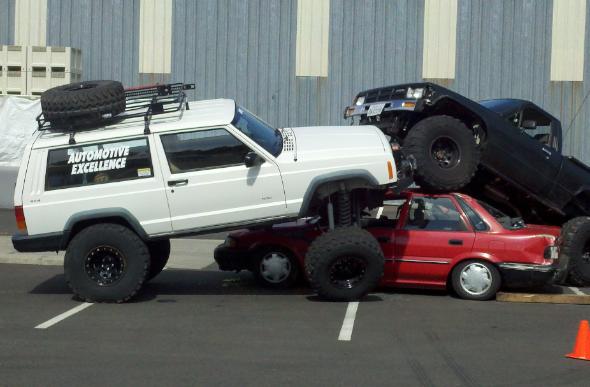 Automotive Excellence
4600 Missouri Flat Road  |  Placerville
530-622-2701  |  www.autoxonline.com
Do you own an RV or 4x4? In addition to vehicle smog, maintenance and repair, Automotive Excellence can service your RV as well as customize your 4x4. We do everything from suspension and custom exhaust to wheels, tires and alignments! And we can inspect, repair and maintain your RV – no need to go down the hill anymore!
We can get your rig ready for your summer adventures!
Automotive Excellence is family-owned and operated, providing quality service to El Dorado County and beyond since 1999. We look forward to seeing you soon!
Save the date: Show off your Custom Car, Truck or Motorcycle at our annual Car Show & Family Fun Day, Saturday, September 8th, 2012! Everyone is welcome! Call for details!
---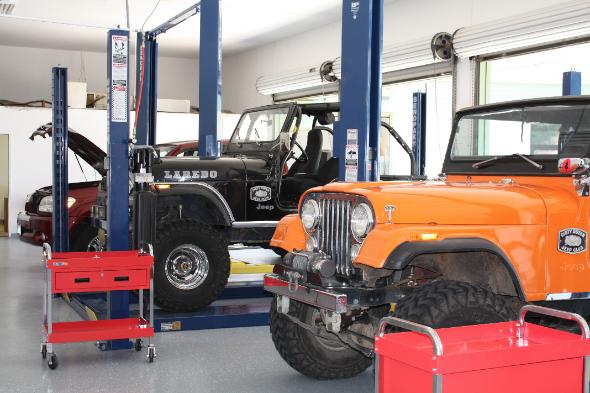 U-Do-It Auto Repair
Welcome to U-Do-It Auto Repair where You Fix It and $ave, the newest and most innovative auto repair facility in the area. You will be in control of your automotive repair needs, your Toy or Daily Driver. Why? You do the work!
You rent the space, with or without a lift, and bring your parts and fluids (or order them through us). We have basic and specialty tools and lots of shop equipment and more coming. We have Mitchell on Demand software that will provide Diagnostics, Repair Information, Maintenance Requirements, and more. We have knowledgeable staff to help guide you through most of your repair work, or if it gets too tricky we offer additional services at reduced rates to complete the work. All this is done in a comfortable, clean, safe, professional environment. We have free disposal of waste oil, antifreeze, transmission fluid, and brake fluid. Free Inspection and Review of other shop's and dealer's recommendations. Schedule Now Online.
---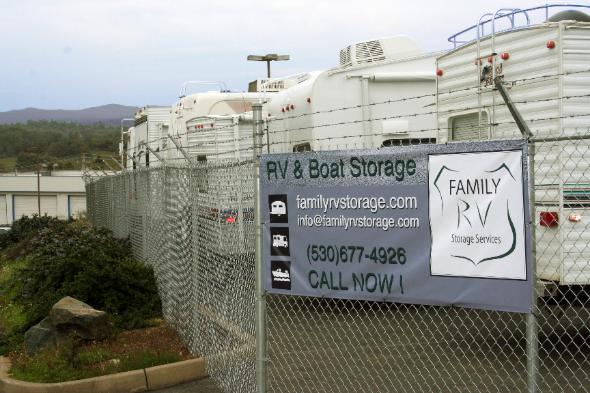 Family RV Storage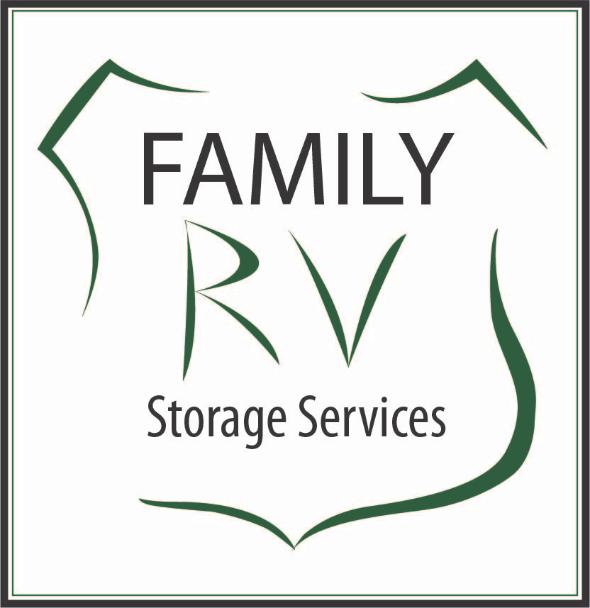 Family RV is a fair and trustworthy company that is committed to providing storage and the services that you need. Customer service is our primary focus, and a friendly helpful staff is our standard.Located right off Highway 50 in Shingle Springs, Family RV Storage offers paved and well-lit storage space with high security. In addition, we provide pre-trip, post-trip, and annual maintenance services for your RV, boat, 5th wheel, and camper trailer. We also provide a self-service dump station and RV wash for your convenience. Ancillary business include All-Auto Repair [just in case!], Riebes Napa Auto Parts, gas station [gas and diesel], and a coffee shop!
---
SPECIAL PROMOTIONAL SECTION
---
If you would like to be included in one of Style's Special Promotional Sections, please contact Debra Linn at 916-988-9888 x114 or [email protected].
---
SPECIAL PROMOTIONAL SECTION
---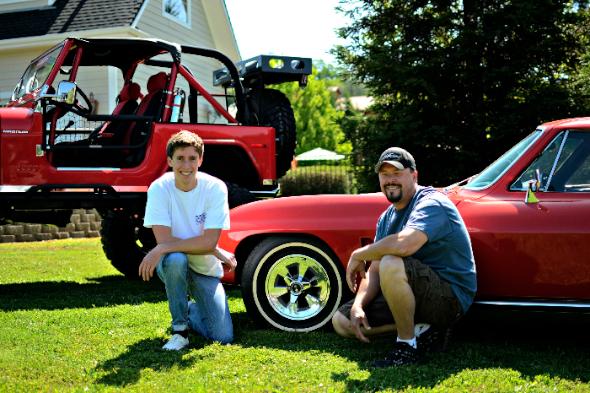 Niemann's Auto Touch
126 Forni Road, in the Thompsons Car Care Center
Placerville
530-622-5418 | www.niemannsautotouch.com
With Summer just around the corner, it's time to get outdoors and make memories with family & friends! June 17th is Fathers Day and Niemann's Auto Touch has a Detail & Reconditioning package just right for the special Dad in your life. Gift cards may also be purchased on our website. Let the professionals at Niemann's "Take Care of the Details" for your Auto, Boat & RV needs.
---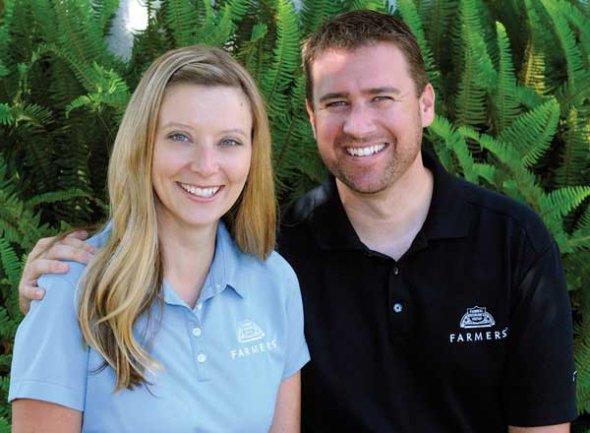 Kelli & Ryan
Farmers Insurance
Ryan Nuttall Insurance Agency
The average person spends about 20 minutes shopping for and selecting insurance over the phone or internet when insurance is the second biggest investment most people make in their lifetime and is meant to protect your most important assets. Although saving you money is important, our number one priority will always be your well-being and making sure your insurance adequately covers your assets and protects your family.  We don't like to sell people on a premium but rather your trust for us to do the right thing for you. Come visit us for a quote!
Lisc #0F94535
---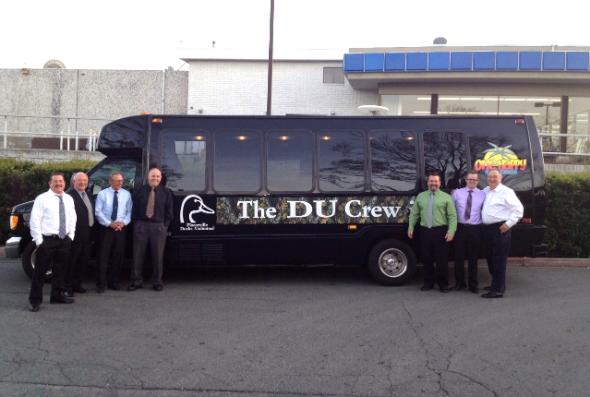 Stymeist LimoBus
Group events without worries. Start from anywhere in Foothills/Sacramento area, go to anywhere and leave the driving to us! Seats 14 comfortably. Rent by the hour, includes driver, champagne or lemonade, ice and water. Concerts, wine tours, family birthday parties, bachelorette parties, group nights out, weddings, day-trips, business events. We'll get you there and back in style! Your custom signage (shown) available on request as well as themed decorations inside.
---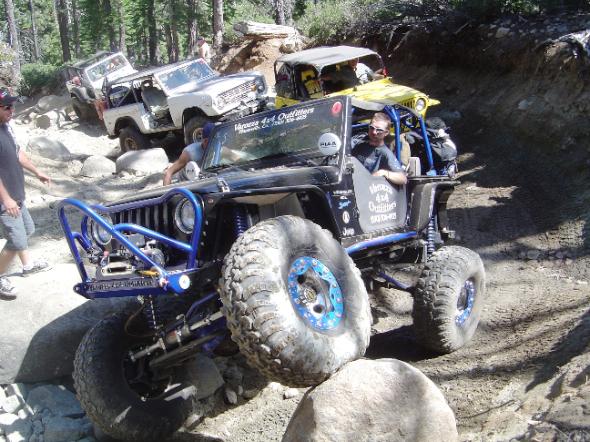 Varozza 4x4 Outfitters
6166 Enterprise Drive #D | Diamond Springs
530-306-4925 | www.varozza4x4.com
Varozza 4x4 Outfitters is your complete 4x4 & Off Road shop. Whether it's your custom Toy, Daily Driver, or Tow Rig our friendly and knowledgeable staff can outfit your 4x4. Parts & Accessories, Welding Fabrication, Tube Bending, Machine Work, Gears & Lockers, Custom Suspensions & Axles, Complete Build-Ups, Diesel Performance Parts. We guarantee clean and quality work.
Mention this ad for 10% off your next 4wd service.
---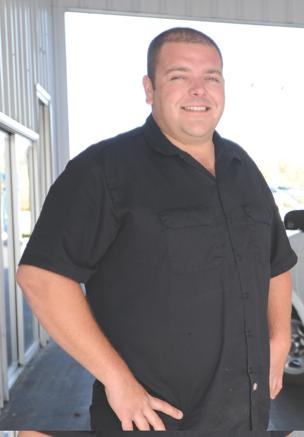 Absolute Auto Glass
126 Forni Road | Placerville
530-295-1818
If you are looking for quality workmanship and an incredible warranty to back it up, look no further than to Absolute Auto Glass. Shon O'Neil has been in the auto glass repair and replacement business since 2000. Shon is an active member of Rotary Club and believes in giving back to his community.
The company also offers window tinting and Clear Bra protection for all vehicles. They'll fix anything from buses and RV's to autos, boats and ATV's! A lifetime warranty is featured against leaks, defects and workmanship. See them at their convenient new location in the new Thompson's Car Care Center! Senior discounts available.
---
SPECIAL PROMOTIONAL SECTION
---
If you would like to be included in one of Style's Special Promotional Sections, please contact Debra Linn at 916-988-9888 x114 or [email protected].