Summer Camps
Apr 25, 2012 07:14AM ● By Style
School's out! Woo hoo! Wait…now what are we going to do?
Fortunately our area supplies us with a treasure chest of summer camp fun. The companies featured this month have staffs of licensed professionals who love kids and enriching their lives. With something for just about all personalities, these camps are ready to entertain and even educate kids this summer. Style invites you to take note of these cool camps! 
---
SPECIAL PROMOTIONAL SECTION
---
Sacramento State Aquatic Center
The Sacramento State Aquatic Center is located at beautiful Lake Natoma. The Aquatic Center has been involved with youth programs for over 28 years and is recognized as the benchmark for boating safety. When the first Summer Aquatic Camp was started, no one could have imagined the tremendous response. We will serve over 3,500 children and teens this year in a variety of Aquatic Activities. The Youth Camps are for children between the ages of 7-17 and provide instruction in: Sailing, Windsurfing, Canoeing, Kayaking, Wakeboarding, Water Skiing, Jet Skiing, Rowing, White Water Rafting, and motorboat safety. For parents we have one family night a week full of on the water activities so each camper can show their parents just how much they learned and how much fun boating is!
---

City of Roseville Parks, Recreation & Libraries
MAKE SUMMERTIME PLAYTIME

From dance to swimming, archery to soccer, half day to full day, the City of Roseville has a variety of kids' summer camps that are fun and active. Tots learn princess etiquette in Fairy Princess Camp. Explore nature and your imagination in Adventure Hikers at the Maidu Museum. Build and play with a motorized car or robot in a youth LEGO® Engineering Camp. Join in the action-packed games of Camp Roseville's Go For The Gold or try Surf's Up where teens can ride the waves with a surf lesson. Whatever activities you choose, summer camps are a great opportunity to meet new friends, discover new interests and participate in terrific trips and events. Get out and play this summer!

To find a full list of programs and get registration information, download the Summer 2012 Recreation Guide at:
www.roseville.ca.us/parks.
---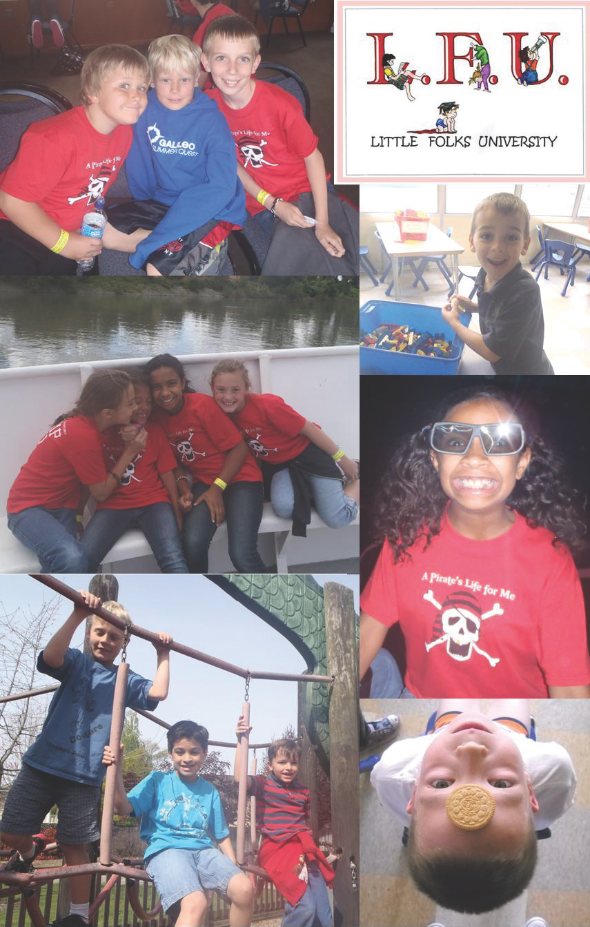 Little Folks University
801 Sibley St.  |  Folsom
916-985-7055  |  www.littlefolksu.com
Travel Back To The Future!

Camp LFU's summer is blasting from the past and learning about history's greatest legends, adventures, genres and dreams. 10 weeks are packed with activities that will put the cherry on your sundae as we visit the 50's Drive-in and Johnny Rockets. We Play That Funky Music with a limo ride & dance lessons. We don't need roads as we go Back to the Future to the Railroad Museum, the Exploratorium, and train as Jedi's. Catapult to ancient times during Clash of the Titans! Green Acres is most certainly the place to be with a trip to Safari West, and Christmas in July. Explore Gilligan's Island with beach fun and survival skills. The 'ol West will take us to Ghost Mountain and gold panning. Plus more! May the force be with you as you pick your favorite. Travel space is limited.

Call for more information: 916-985-7055.
---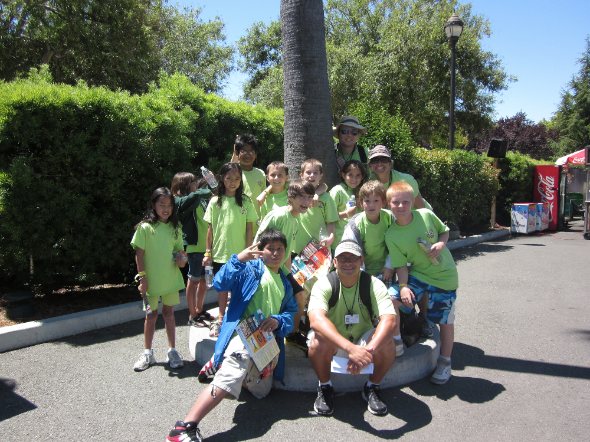 Brighton Schools Summer Camp
405 Natoma Station Dr.  |  Folsom  
916-985-2222
www.brightonschools.com
Join us for ICamp 2012!
Applications for a Great Summer.

Brighton Schools Summer Camp is like no other! Our camp is an incredible adventure filled with tons of high energy, fun, creative, age appropriate, organized, safe and hands on activities that keep our campers happy all day long and give our parent's "Peace of Mind". Our goal for summer camp is to offer new and challenging experiences that build self esteem, develop friendships and enrich the lives of children ages five (completed Kindergarten) through age fourteen (completed eighth grade). Brighton Schools Summer camp is located on a 10 acre sports complex.

Camp is daily:
Monday – Friday from 7:00am- 6:00pm. Weekly
tuition includes all field trips, entertainers, special events, parties, carnivals, meals and all materials.
---
SPECIAL PROMOTIONAL SECTION
---
If you would like to be included in one of Style's Special Promotional Sections, please contact Debra Linn at 916-988-9888 x114 or [email protected].
---
SPECIAL PROMOTIONAL SECTION
---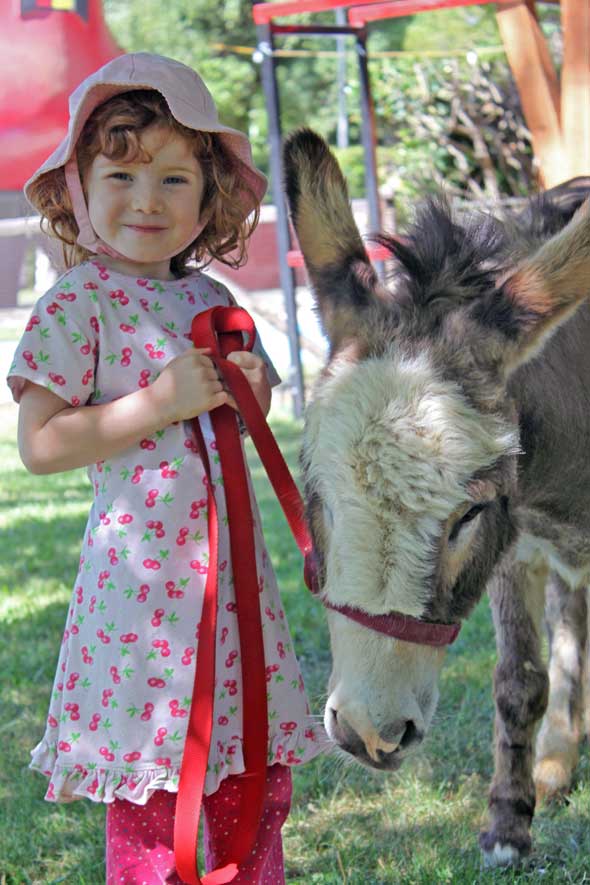 Fairytale Town
3901 Land Park Dr.  |  Sacramento
916-808-7462  |  www.fairytaletown.org
Summer FunCamps for Children at Fairytale Town

Fairytale Town offers more than 15 exciting and educational summer camps for children ages 3 through 12. Each weeklong FunCamp is designed for a specific age group and features a unique theme, ranging from the visual arts and puppetry to animals, gardening and more. New themes explore the theatre and culinary arts and creative writing techniques. Children can explore new areas of interest or dive deeper into their favorite topic all within the magical storybook setting of Fairytale Town.
---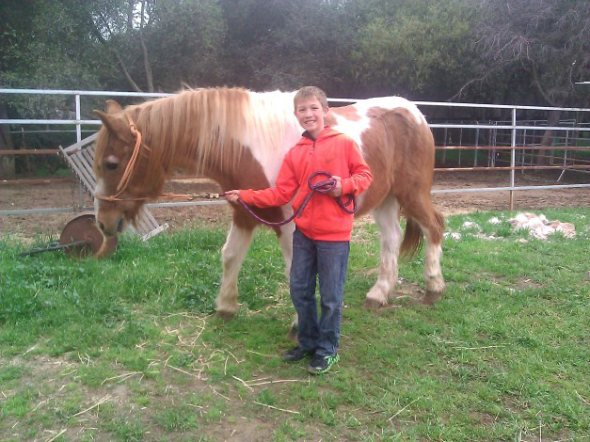 All About Equine Animal Rescue, Inc. & Cedar Springs Arena
4420 El Dorado Rd. |  Placerville
916-520-4AAE  |  www.allaboutequine.org
Your child/children can learn about basic horse ownership responsibilities, basic handling and care, the rescue situation, and much more.
SUMMER CAMP SCHEDULE
June 11 – 15 Western Camp
June 25 – 29 English Camp
July 9 – 13 Hunter/Jumper Camp
July 23 – 27 Cowboys & Indians Camp
Aug. 13 – 17 Horse Games Camp
Aug. 20 – 24 Cattle/Rancher Camp
Aug. 27 – 31 Mare/Foal Camp
Sept. 3 – 7 Parent/ Child Camp
Session I: 9a – 12noon • Session II: 1p – 4p • Session III: 5p – 8p
CAMP COST:
$195* per camper per session, $350* per camper for 2 sessions, same week
$100 Non-refundable deposit required
*The week programs offer:
•$10 per hour early drop off & late pickup, available 8a – 9a and 3p – 6p
•$5 Lunch includes sandwich, chips & drink or bring a sack lunch
---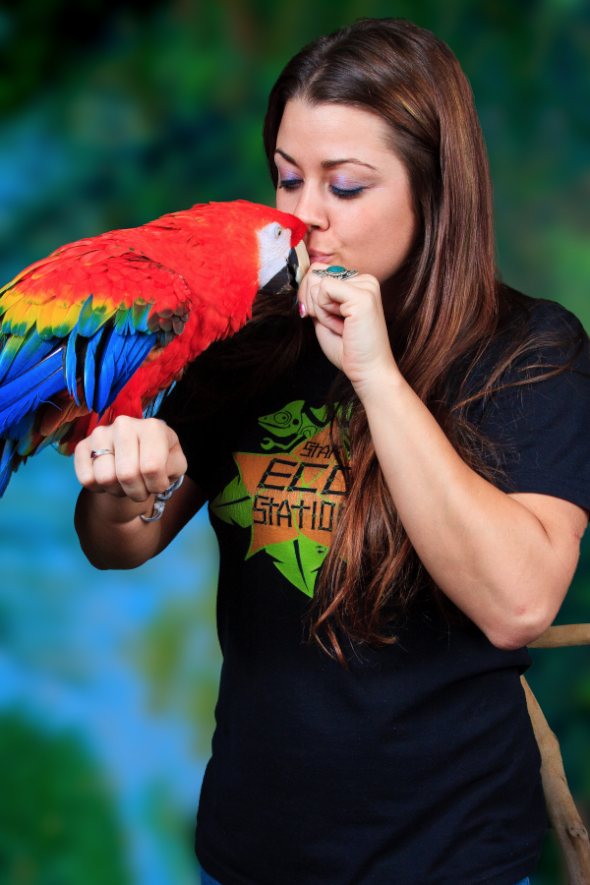 STAR Eco Station
4465 Granite Dr., Ste. 700 |  Rocklin
916-632-8347  |  www.ecostation.org
June 18th-August 17th, 1st-7th graders

Take a walk on the wild side this summer as you befriend some of the world's most unusual creatures and join the fight to save the planet at our internationally recognized environmental science museum and exotic wildlife rescue center. Party with our parrots, live it up with our snakes, and get down and dirty with our dragons all while discovering new and exciting ways to protect Mother Earth's delicate ecosystem.
---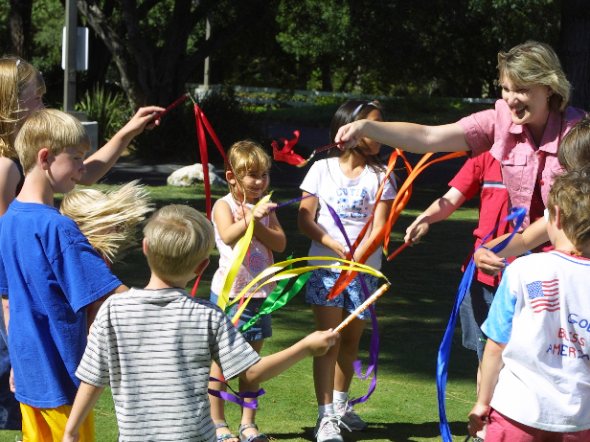 City of Rocklin
Rocklin Parks & Recreation has joined Facebook and Twitter just in time for summer; find us with the username RocklinParksRec!

There are many new classes and camps this summer for everyone in our community. Try out new Yoga, Pilates or Nutrition classes by Sattva Yoga Pilates Barre or Disc Golf Lessons at Johnson-Springview Park by Final 9 Sports. We offer a wide variety of sports, dance and arts camps – learn about and register for classes online at www.rocklin.ca.us/redirect.
---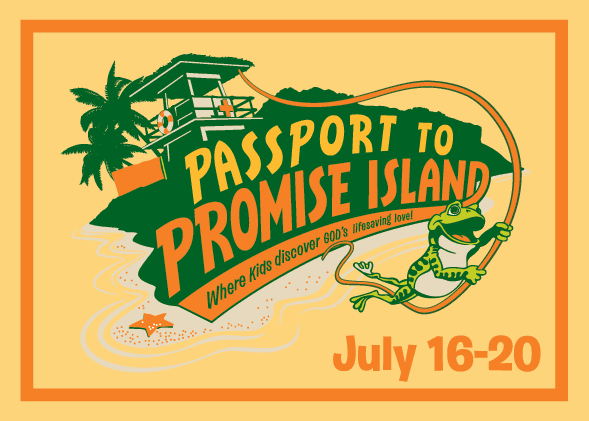 Adventure Christian Church
Come join us for PassPort to Promise Island – where kid's discover God's lifesaving love! This camp experience promises to be one of the best weeks of your kids summer! There is fun music, exciting games, messy crafts, waterslides and great lessons about the promises of God. So join the fun on Promise Island!
For Kids 4-12 years old 9am-12noon.
Register online at www.kids.adventurechurch.org.
Cost $60 until June 17 or $75 from June 18-July 9.
Contact us with questions at [email protected]
---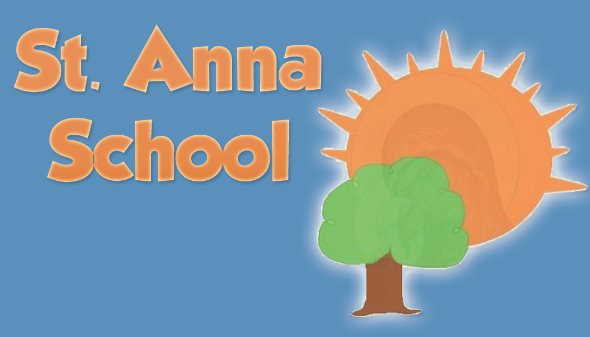 St. Anna School
1001 Stone Canyon Dr.  |  Roseville
916-772-9304  |  http://st-anna-school.com
Three fun-filled camps for preschool through third grade:
Each camp is two weeks~Monday through Thursday from 8 am to 12pm with before and after care available
#1 Sign and sing
#2 Spanish all the way
#3 The plant/animal kingdom

Contact us for details and prices:
Enrolling now for fall!
http://st-anna-school.com
---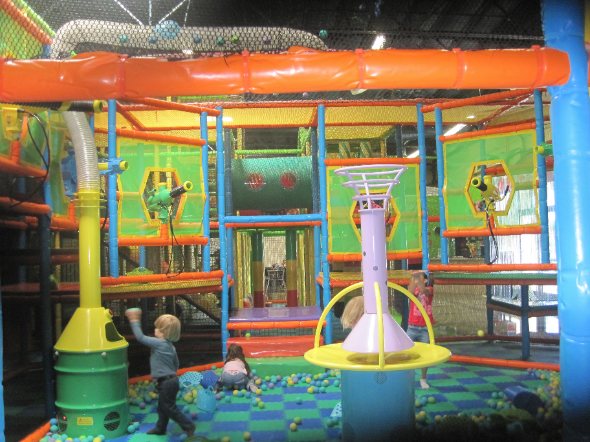 Wacky Tacky
7351 Galilee Rd, Ste. 160  |  Roseville
916-783-3355  |  www.wackytacky.net
Summer Fun & Exercise
Welcome to the World of Imagination and Discovery
•Party Packages for groups of up to 25
•Sleepover Parties - minimum of 40 children 8pm to 7am.  Movies, donuts and juice box for each child
•Open Play Time – Monday through Saturday 9am to 8pm and Sunday from 10am to 7pm (unless reserved). Our facility is open 7 days a week (check website for availability). If you haven't been to Wacky Tacky, come visit, and see what all the fun is about! For coupons check out the website at www.wackytacky.net.
 
Style Magazine "Readers Choice Award" winner for favorite Kid's Birthday Party Spot
---
SPECIAL PROMOTIONAL SECTION
---
If you would like to be included in one of Style's Special Promotional Sections, please contact Debra Linn at 916-988-9888 x114 or [email protected].
---
SPECIAL PROMOTIONAL SECTION
---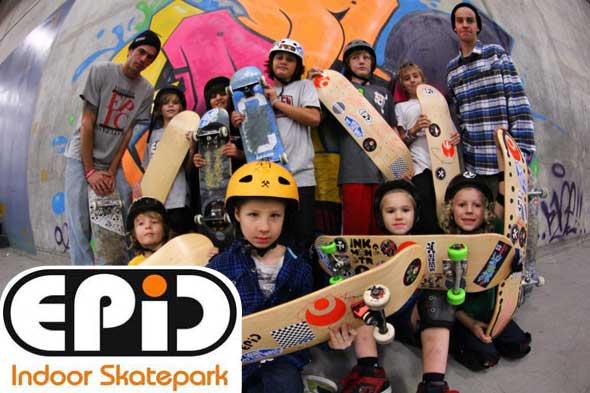 EPIC Indoor Skatepark
Skate and Scooter Camp
•$250 a week, 9am-3pm each day
•Lunch, drinks and snacks included
•Design your own Skate deck or free grips
•Games and Contests for all campers
•3 seperate weeks of Camps
Spots are limited call 408-4200 for your reservation!
---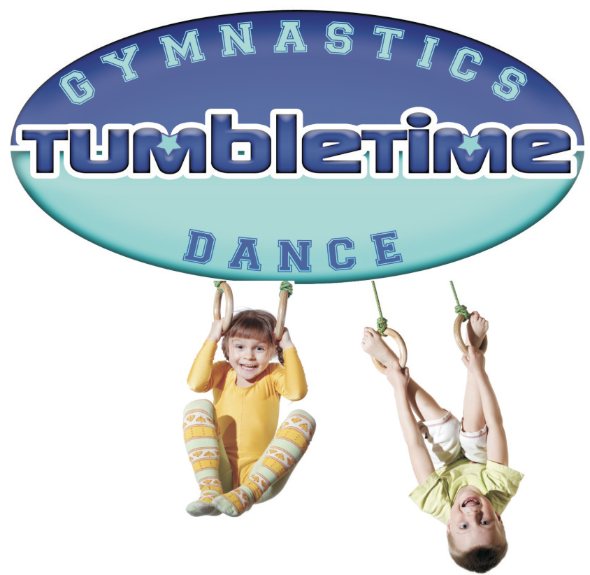 Tumble Time Gymnastics
2568 Meadow Lane
Cameron Park
530-677-3893
www.tumbletime.net
Summer Camp activities include Bounce House, gymnastic games, trampoline, obstacle courses, skills and drills, and swimming at the community center located right next door.

8:30-11:30 or 12-3 $26
8:30-3 $46
15% OFF WITH THIS AD!
---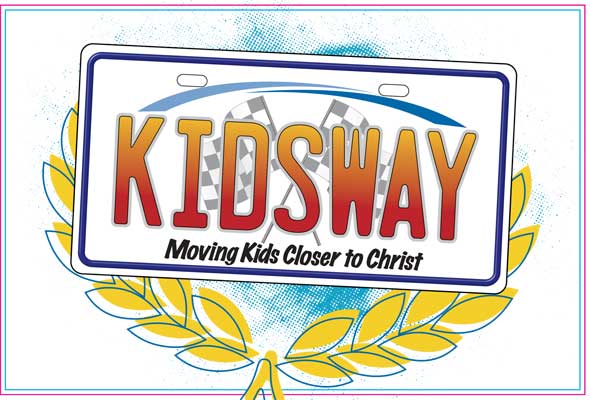 Bridgeway Christian Church
Kidsway at Bridgeway runs all summer long, each weekend! Come check out the live music, awesome activities, and great friends!
Saturdays at 4pm & 6pm, and Sundays at 9am & 11:15am.
---

Smart Start Creative Learning Center
Brand New Preschool & Daycare In Folsom!!!
An Eco-Friendly School. Est. in 2001. Lic#343617080.
•Now Enrolling Toddlers - Kindergarten
•Brand New Infant Center Coming This summer
•Awesome Summer Program & Fall Registration Going On Now
• Horseback Riding, Gardening, Spanish, Yoga, Academics & So Much More!
50% Off Registration When You Mention This Ad!
---
SPECIAL PROMOTIONAL SECTION
---
If you would like to be included in one of Style's Special Promotional Sections, please contact Debra Linn at 916-988-9888 x114 or [email protected].