Top Area Docs
Jan 02, 2011 04:00PM ● By Style
Advances in medicine happen at an astonishing speed these days, and thankfully, our community has professional, high-quality healthcare providers who are helping to drive these medical advances forward.
These accomplished medical professionals have made an impact in our neighborhoods through education, leadership, innovation and genuinely caring for their patients. Style invites you to celebrate these exemplary local doctors for their achievements in medicine, and in the community.
---
SPECIAL PROMOTIONAL SECTION
---
Vitality Medical Laser & Skin Clinic
Dr. Celia Remy, M.D.P.C.
1891 E. Roseville Pkwy., Ste.170  |  Roseville
700 Oak Avenue Pkwy.  |  Folsom
916-508-8640
Vitality Medical Laser & Skin Clinic is owned and operated by Celia Remy, M.D.P.C.  Dr. Remy began her career with UC Davis Medical Center holding two positions as Medical Director for a child abuse clinic and as a pediatrician with specialty interest in pediatric dermatology. This work piqued her interest in laser technologies and led her to study non-surgical aesthetic reconstruction techniques. She applied this knowledge in the treatment of scars, wound healing, tissue regeneration and non-surgical reconstruction for injuries or trauma to the face. She studied laser treatments extensively as she developed her expertise in assessment and treatment of burns, wounds and traumatic injury.  This led her to pursue training in advanced aesthetic treatments, where the overlap allowed Dr. Remy to bring a fresh and unique perspective to the field of cosmetic medicine.
Dr. Remy works with laser engineers to refine and improve treatment effectiveness and utilize combinations of developing technologies to get the best results possible. She is a certifying instructor for physicians and nurses learning laser technology and advanced sculpting techniques.
At Vitality Medical, "it is our paramount responsibility to provide safe, effective treatments appropriate for patients needs and desires.  We focus on each patients unique and specific needs based on the structural characteristics of the body and dynamic movement of the face.  Now that we understand the changes that happen over time, we are able to utilize the best treatments available to achieve the most natural appearance possible.  We strive to offer our patients the most cutting edge technology and state-of-the-art techniques in the industry while providing a caring environment with a focus on minimizing discomfort".
Services Include:   
Free consultations
Body Sculpting with Ticklelipo, SmartLipo and fat transfer
Sculptor technology, exclusively at Vitality Medical, for advanced skin tightening
Laser treatments for scars, acne, skin tightening, wrinkle correction, spider veins and hair removal
Dermal fillers; Radiesse, Juvederm and Perlane
Botox and Dysport
Medical grade microdermabrasions and chemical peels
Prescription skin care customized for your needs
 
---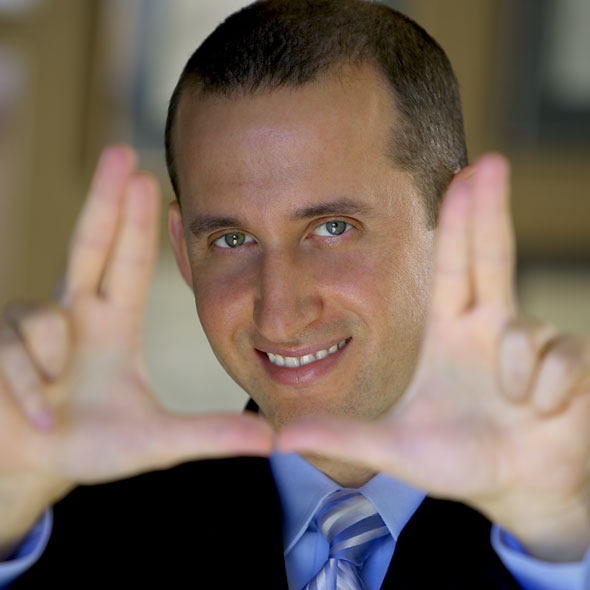 Toft Facial Plastic Surgery

Kenneth M. Toft, M.D.
959 Reserve Dr.  |  Roseville
916-782-8638  |  www.toftfacialsurgery.com
Dr. Kenneth M. Toft is a highly respected authority in facial plastic surgery. He trained at Stanford University, and then followed as a Clinical Instructor in Facial Plastic and Reconstructive Surgery at UCLA. Today he is Medical Director of Facial Plastic and Reconstructive Surgery at Mercy San Juan Medical Center. Dr. Toft has a reputation for using the most modern surgical techniques that give patients natural appearing results with a quick recovery.  He minimizes the signs of surgery so his patients look refreshed, youthful and balanced. Dr. Toft and staff are approachable, caring and strong patient advocates.
Dr. Toft also offers a variety of non-surgical procedures including Botox, Juvaderm, Restylane, Perlane, Radiesse, Dysport, and Photofacials. New additions to the office include Fractional Laser Treatments and the latest medical esthetician services on the market. These services include Image Chemical Peels, Dermasweep Treatments and customized corrective facials. If you are considering any facial plastic procedure, make an appointment with the facial plastic surgeon with a reputation for excellence, Dr. Kenneth M. Toft.
---
Marshall Plastic Surgery
Facial Plastic and Cosmetic Surgery
Reginald D. Rice, M.D.
4300 Golden Center Dr., Ste. D | Placerville
530-344-2000 | 916-941-9161
www.ricemedgroup.com

Look younger, more relaxed and refreshed! Dramatically smooth, brighten and tighten your skin, or treat deep wrinkles or acne scars with laser skin resurfacing technology. You can look 10 years younger without surgery.
Are you ready for a change? Minimally invasive "mini-lift" face lifting techniques result in natural, refreshing facial rejuvenation. Dr. Rice is an expert in rhinoplasty (nose re-shaping), eyelid tuck surgery, chin and cheek augmentation, and neck and jowl recontouring and has performed hundreds of body contouring procedures with liposuction.
Reginald Rice, MD, has been in practice in El Dorado County for 16 years and has recently partnered with Marshall Medical Center to start Marshall Plastic Surgery. He has performed thousands of cosmetic surgical procedures and brings artistry and experience with caring concern to achieve the desires of each patient.
Reginald Rice, MD is Board Certified in both Facial Plastic Surgery and Otolaryngology/Head and Neck Surgery and is a Fellow of the American Academy of Cosmetic Surgery.
Mention Style Magazine and receive a FREE Clarity Pro computerized skin analysis. Call 530-344-2000 or 916-941-9161.
---

Dr. Anita M. Larrow, ND and Dr. Michele Raithel, ND, CMO
Revolutions Natural Medical Solutions

189 Blue Ravine Rd., Ste. 110  |  Folsom
916-351-9355  |  www.revolutionsdocs.com
Are you sick and tired of feeling sick and tired? Do you want to be treated as an individual?  Revolutions Natural Medical Solutions is a fully functioning primary care clinic. Our doctors listen and focus on the cause of disease rather than covering up the symptoms. We are experts in developing treatment plans on a case by case basis because we know that each person is unique.  As specialists in science based natural therapies we are able to safely coordinate the best that western medicine has to offer along with effective natural medicine. RNMS uses custom herbal formulations as well as diet, exercise, nutritional therapies, and intravenous formulations to give your body the tools it needs to  heal itself.  We treat everything from chronic diseases like diabetes and high blood pressure to general wellness, pediatrics, hormone balancing and acute conditions like the flu.
To find out how naturopathic medicine can help you call 916-351-9355 (WELL) to schedule a FREE 15 minute consultation.
---

William Koble, M.D., Marshall Sierra Primary Medicine
Marshall Medical Center
Primary Care, Family & Internal Medicine
OB/GYN, Pediatrics
Cameron Park  |  El Dorado Hills  |  Georgetown  |  Placerville
www.marshallmedical.org
Marshall Medical Center offers complete healthcare for the whole family. From primary care and hospital services to cancer care and advanced diagnostics, you don't have to travel far to get the friendly, modern healthcare you deserve. 
Our board certified physicians are welcoming new patients in these offices:
Cameron Park
    Marshall Family & Internal Medicine, 3581 Palmer Dr., Ste. 602, 530-672-7000
    Marshall OB/GYN, 3501 Palmer Dr., Ste. 204, 530-672-7060
El Dorado Hills
    Marshall Family Medicine, Business Park 1 – 5137 Golden Foothill Pkwy., Ste. 120, 916-933-8010
Georgetown
    Divide Wellness Center, 6065 Hwy. 193, 530-333-2548
Placerville
    Marshall Family and Internal Medicine, 1095 Marshall Way, 530-626-2920
    Marshall Sierra Primary Medicine, 1000 Fowler Way, Ste. 6 & 7, 530-621-3600
    Marshall Pediatrics, 4341 Golden Center Dr., 530-626-1144
    Marshall OB/GYN, 1095 Marshall Way 2nd Floor, 530-626-6155
No matter which physician you choose, you can expect personal, attentive care, close to home. Call for an appointment today.
---

From top left: Lacey Russo, Assistant, Missey McCallum, R.N.
From bottom left: Sherellen Gerhart, M.D., Dena Kirkland, Esthetician
Dignity Medical Aesthetics
1011 Saint Andrews Dr., Ste. H  |  El Dorado Hills
916-939-3889 or 530-683-1053
www.dignitymed.com
"Liquid Face Lifts" are a great way to freshen up your appearance without surgery. Using dermal fillers, we are able to lift the cheeks and treat the jawline to minimize the appearance of jowls. This treatment, along with Botox® to soften or erase frown lines can visually take years off a face in less than an hour. Light based treatments to stimulate collagen to tighten the skin and treat lines and wrinkles are available. Photofacials can lift off age spots and treat redness.  Sclerotherapy for spider veins is also welcome this time of the year. Dignity Medical Aesthetics also offers Obagi skin care, a prescription line for aging skin and acne, as well as Image Skin Care. Sherellen Gerhart, MD, offers removal of small moles and bumps with minimal to no scarring. Missey McCallum, RN, provides laser treatments and injectable treatments and Dena Kirkland, our Esthetician, specializes in facials, peels, waxing and SilkPeel microdermabrasion. We are celebrating our 5th year in El Dorado Hills. Known for our kind, professional, clean and competiviely priced services, please call us at 916-939-3889 for a free consultation.
---

Top left: Tet Toe, M.D., Dheeraj Kamra, M.D., Jaya George, FNP. Bottom left: Angel Cacao (Medical Assistant),
Rosalind Dow (Office Manager), Lena Skots (Medical Assistant)
Capitol Internal Medicine Associates, Inc.
Dheeraj Kamra, M.D., Tet Toe, M.D., Jaya George, FNP
1600 Creekside Dr., Ste. 1300  |  Folsom
916-984-7880
Capitol Internal Medicine Associates, Inc is a premier medical group practicing in Folsom. We have two highly experienced Internal Medicine Board-Certified Physicians along with a highly experienced Nurse Practitioner.
Promotion of healthy lifestyles is the main stay in our practice. We see and treat a wide range of diseases and medical issues. We believe that as physicians it is our responsibility to combine our expertise and experience with patient input in decision making.
Whether managing a chronic disease or an acute illness, we believe the best outcomes arise when patients are educated about their medical conditions and we pursue a treatment plan that patient understands and agree to.
Our doctors are experts in managing multi-system disorders including diabetes, hypertension, cardiac, renal, musculoskeletal, gastrointestinal and pulmonary diseases. We also have expertise in Aesthetic Medicine which includes Botox injections, fillers, and chemical peels.
Our ultimate goal is to provide the level of care that we would want our family (or ourselves) to be provided.
---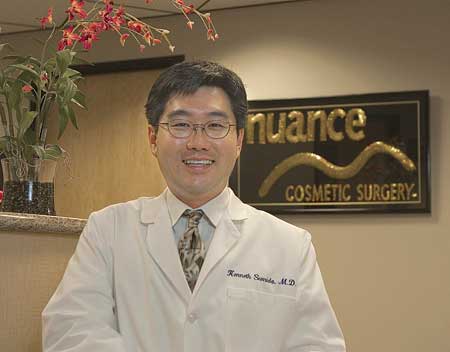 Nuance Cosmetic Surgery Center

Dr. Ken Sumida
1641 Creekside Dr., Ste. 100  |  Folsom
916-984-4242  |  www.nuancecs.com
Dr. Ken Sumida and the staff at Nuance Cosmetic Surgery Center aim to improve your natural appearance and reverse some signs of aging. Nuance offers surgical and non-surgical procedures, including face lifts, eyelid lifts, breast enhancements and tummy tucks, facials, medical facials, Botox, restylane, and chemical peels. If you're not sure if cosmetic surgery is for you, Dr. Sumida offers seminars that allow patients to explore the various methods of looking younger. Dr. Sumida encourages first time patients to seek out a number of plastic surgeons so they can find the one where they feel most comfortable. Dr. Sumida guarantees personal attention to all of his patients. "From the time you pick up the phone to schedule an appointment, you will be treated like a precious patient," he says. "We try to schedule our patients with ample time for their consultations. We want to answer all of their questions so that they do not feel rushed." Give Dr. Sumida and Nuance a call today!
---

Clockwise from top:
Dr. Jennifer Hopper, MD, Amy Hatfield, Medical Assistant/Administrative Support,
Deborah Norville, Medical Receptionist/Medical Assistant

Clockwise from top:
Sadie Betito, PMHNP, Catherine Henry, CMT,
Debbie Kennedy, Reception/Administrative Support,
Cyndi Moore, Director of Healthcare Administration,
Heather Smith, Administrative Staff,
(Not pictured) John T Bakos, MD, PhD Medical Director, Diane Janssen, FNP
Quality Medical Care

729 Sunrise Ave., Ste. 604  |  Roseville
916-784-1050  |  916-771-3800
www.qmcmedical.com
Quality Medical (QMC) was formed to serve your immediate health care needs for the entire family.  Most disease states are linked and treated with your current family social dynamics. Chronic disease states that are manifested in our life cycle are due to family genetics, nutrition, high risk lifestyles and environmental and economic factors. It is our mission statement to address these issues with a strong emphasis in prevention. Optimum health is defined by the balance of mind, body and spirit. It has been our priviledge to serve this area with the quality healthcare that you deserve. Quality healthcare for your physical and mental well-being.
---
Placer Dermatology

Arthur Henke, M.D.
9285 Sierra College Blvd.  |  Roseville
916-784-3376 (DERM)  |  www.placerdermatology.com
Dr. Artur Henke, a board certified dermatologist, has extensive experience in medical, surgical, and cosmetic dermatology. He did his training at UC Davis Medical Center, where he was Chief Resident. Dr. Henke has been a Northern California resident for 26 years, and in 2008, realized his dream of building Placer Dermatology & Skin Care Center, a state of the art dermatology practice in Roseville, California. Dr. Henke volunteers as Assistant Clinical Professor at UC Davis, and is an active member of several medical societies, including the American Academy of Dermatology.
Dr. Henke specializes in the recognition and management of all types of skin cancer including melanoma, pre-cancers, benign skin growths, acne, skin infections, and skin diseases such as eczema and psoriasis. Dr. Henke performs surgery on all areas of the body and offers cosmetic procedures such as Botox. By addressing your skin condition in a timely and expert manner, Dr. Henke can alleviate many symptoms and prevent complications. Dr. Henke looks forward to providing you with his expert care while addressing your entire family's dermatologic needs in a comfortable and friendly environment.
Dr. Henke and his wife, along with their two children are active members of the community and enjoy living in the area.
---

Top: Ashley and Kelly
Bottom: Sue, Dr. Kevin Hilton and Corinne
California Sports Medicine

Dr. Kevin R. Hilton, M.D.
576 N. Sunrise Ave., Ste. 230A  |  Roseville
916-781-9101
Dr. Hilton is a board certified, fellowship trained sports medicine orthopaedic surgeon. Dr. Hilton did a Sports Medicine fellowship with the world-famous Kerlan-Jobe Orthopaedic Clinic in Los Angeles, serving as a team physician for the LA Lakers, LA Dodgers and the Anaheim Angels. He is an active member of the American Academy of Orthopaedic Surgeons and the American Orthopaedic Society for Sports Medicine. His interest and expertise include Arthroscopic and Reconstructive Surgery of the Knee, Shoulder, Elbow and Ankles as well as Adult Reconstructive Surgery (Joint Replacement Surgery) of the Knee, Hip and Shoulder.
---
AnewSKIN Dermatology
4355 Town Center Dr., Ste. 210  |  El Dorado Hills
916-939-3594  |  www.AnewSKIN.info
AnewSKIN is known for the latest in skin health and advanced treatments. Dr. Rosio, a board certified Dermatologist and DermaSurgeon has taught laser and cosmetic surgery internationally and donated his time to treat children's birthmarks and scars around the world. Dr. Rosio is the premier Northern California expert for SmartLipo laser neck and body sculpting system. AnewSKIN is proud to offer the latest in convenient rejuvenation techniques including: no-scar eyelid rejuvenation, Dysport, Botox, Restylane, and laser hair removal. Dr. Rosio's Mohs Skin Cancer technique is the precise way to eliminate skin cancer with the lowest rate of recurrence.
See Videos at www.AnewSKIN.info & AnewSKIN on Facebook.
---
Dana R. Jacques, M.D., Inc.

A Doctor Who Listens™
8207 Sierra College Blvd., Ste. 500  |  Roseville
916-784-8660  |  www.rosevilleobgyn.com
Dr. Dana R. Jacques, is an experienced and compassionate OB/GYN who provides exceptional and thorough care to women in all stages of life. Dr. Jacques enjoys the opportunity to treat and support women through some of the most challenging and transformative periods of their lives - teen years, childbearing years, and into menopause. Training includes medical school at The University of Pennsylvania and residency at The Ohio State University. She is board certified by the American Board of Obstetrics & Gynecology and is accepting new patients at this time. Please call for an appointment today or visit her website to learn more.
---
Shawn Palmer, M.D. Ophthalmologist
Joshua Baer, O.D. Optometrist
2160 East Bidwell St.  |  Folsom  |  916-983-9823
From the moment you enter Dr. Palmer and Dr. Baer's office, you will feel right at ease in this state-of-the-art, peaceful and professional environment.  Whether your needs are for routine eye care, glaucoma diagnosis and treatment, advanced cataract surgery, diabetic eye care or optical services, their professional friendly staff is there to help.  As a board certified eye physician and surgeon, Dr. Palmer is very well respected among the medical community.  His standards are very high and that is why he carefully selected Dr. Baer to join his practice and meet the ophthalmic needs of the area.  Both doctors have very high standards and it shows.
---
Bruce Miller, M.D.
1004 Fowler Way  |  Placerville  |  530-626-1602
Thank you to all my patients for voting for me as your favorite Dermatologist in the Style Magazine's Readers' Choice Awards for the El Dorado County Foothills.  It continues to be an honor to be your Dermatologist and your confidence in me is appreciated.  I look forward to caring for you in the years to come!  We hope to see you in 2011.  Have a Happy and Healty New Year.  And thanks also to Style Magazine for publishing the annual Readers' Choice Awards to afford me the opportunity to thank my patients for their loyalty.
---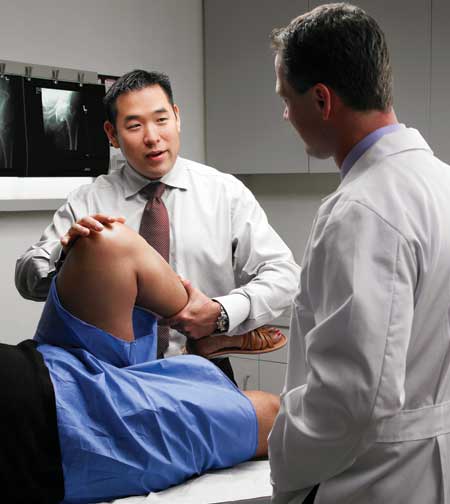 Northern California Orthopedic Centers

Board Certified Orthopedic Surgeons:
Robert L. Cameto, M.D., Hunter S. Greene, M.D.
Paul M. Sasaura, M.D., Robert M. Tamurian, M.D.
Board Certified Physiatrist: Sean Colio, M.D.
Board Certified Podiatric Surgeon: Amy Duckworth, DPM

6403 Coyle Ave., Ste. 170  |  Carmichael  |  916-965-4000
www.myncoc.com
For 25 years, Northern California Orthopedic Centers has been Saving Lifestyles of patients of all ages. NCOC provides advanced treatment for a broad range of orthopedic conditions and offers immediate access to care through its Orthopedic Urgent Care Clinic.
---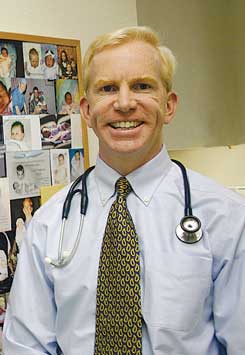 Creekside OB/GYN of Folsom
Timothy E. Phelan, M.D., F.A.C.O.G.
Obstetrician/Gynecologist
1621 Creekside Dr., Ste. 102  |  Folsom
916-984-7428  |  www.CreeksideOB.com
Dr. Timothy E. Phelan, a board certified OB/GYN, provides  personalized and compassionate obstetrical and gynecological care to women beginning in adolescence and continuing through menopause. His services include: general obstetrics, infertility, contraception, the evaluation of abnormal menstruation and the diagnosis and treatment of endometriosis. Dr. Phelan performs the following procedures: incision-less tubal ligations, laparoscopy, endometrial ablations and minimally invasive hysterectomies.
We are looking forward to developing a long and healthy relationship with you, as the provider of your obstetrical and gynecological needs.
---

Back: Carlos E. Soto-Albors, M.D., FACOG, Michael J. Murray, M.D., FACOG, John E. Gould, M.D., Ph.D.
Front: Janice L Andreyko, M.D. FRCS(C), FACOG, Satin S. Patel, M.D., FACOG
Northern California Fertility Medical Center
1130 Conroy Lane, Ste. 100  |  Roseville  |  916-773-2229
www.ncfmc.com
Since 1992, Northern California Fertility Medical Center has provided care for couples in the region with its board-certified fertility specialists. We offer a full range of infertility services including in vitro fertilization, egg donation, artificial insemination and vasectomy reversal. We are proud of our high success rates and are committed to providing the highest quality care. Our physician staff includes: Janice Andreyko, John Gould, Michael Murray, Satin Patel and Carlos Soto-Albors. Visit us at www.ncfmc.com.
---
SPECIAL PROMOTIONAL SECTION
---
If you would like to be included in one of Style's Special Promotional Sections, please contact Debra Linn at 916-988-9888 x114 or [email protected].