2010 Readers' Choice Hall of Fame Award Winners from our Style-Roseville Granite Bay Rocklin Magazine!
Nov 21, 2010 02:51PM ● By Wendy Sipple
Tracking down that breakfast spot you heard about can be tricky. So can finding the perfect boutique... but once you've found it, chances are you've told all your friends and then some!
It's you – our readers – who really know the best of what this region has to offer, and it's your turn to share your favorites with us. From golf courses to playgrounds, artists and leaders, Style presents to you Readers' Choice winners and chart toppers and invites you to celebrate them with us!
---
SPECIAL PROMOTIONAL SECTION
---
Destiny Designs
Destiny and Matt Weideman
916-835-4574  |  www.destinydesignsofsacramento.com
Thank you to all of our clients and friends for voting us the number one favorite interior design company in the Roseville/Granite Bay area and also in the Folsom/El Dorado Hills area.  Being noticed for our work and dedication is a great compliment.  We love what we do and share in the joy of transforming dental/medical offices and residences into "the office or home of your dreams."  We use our backgrounds and education in our professional painting, custom murals and interior design.  We pay attention to details, never cut corners, and stay within your budget.  We guess you noticed…and we're thrilled!  Visit our website for more information.
2010• INTERIOR DESIGNERS  2009• INTERIOR DESIGNERS
---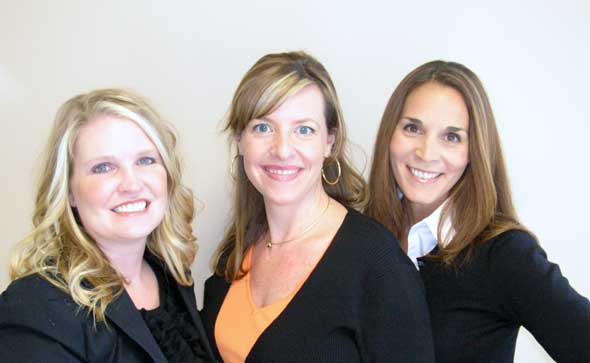 Dr. Juli Rodrigues, Dr. Jennifer Cox, Dr. Gina Cecchi.
Roseville Family Chiropractic
1070 Pleasant Grove Blvd., Ste. 140  |  Roseville
916-781-6432  |  www.rosevillefamilychiropractic.com  |  www.myrfc.net
The doctors and staff at Roseville Family Chiropractic thank our devoted patients for again voting us your favorite chiropractor for the second consecutive year.
    As one of the premier chiropractic offices in the area, we're proud to serve the family members in our community and assist them with their health and wellness needs. If you suffer from headaches, whiplash, back/neck or pregnancy pains, or you've been injured in an accident - we can help!
2010 • CHIROPRACTOR  2009 • CHIROPRACTOR
---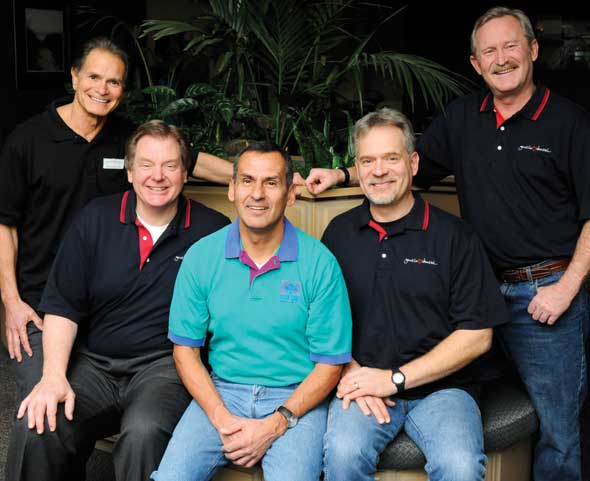 (Left to right) H. Michael Balch, D.D.S., Michael D. Gade. D.D.S., Ronald L. Milla, D.D.S.,
Jeffery S. McClure, D.D.S. and A. Randy Wilkes, D.D.S.
(Not pictured) Dwight Miller, D.D.S., M.S. and Periodontist - Gregory Steiner, D.D.S., M.S.
Gentle Dental ~ Blue Oak
15 Sierra Gate Plaza  |  Roseville
916-786-6777  |  www.sacramento.gentle1.com
The doctors and staff at Gentle Dental ~ Blue Oak would like to thank the readers of Style Magazine for voting us one of the best dentists in Roseville, Granite Bay & Rocklin.
    "Care for a lifetime" is the cornerstone upon which Gentle Dental ~ Blue Oak (formally Blue Oak Dental Group) was founded 20 years ago in Roseville. Our friendly staff and dentists provide quality dental care with an emphasis on esthetic, tooth conservative dentistry. 
    We have extended appointment hours – 7 a.m. to 7 p.m. each weekday, and 7 a.m. to 1 p.m. on Saturdays.  Gentle Dental ~ Blue Oak offers general dentistry, implant dentistry, orthodontics, periodontics and cosmetic dental services.
    Gentle Dental ~ Blue Oak reminds you that we strive for more than just a beautiful smile. Healthy teeth and gums are essential to good health and that's why our office features an in-house periodontist, Gregory Steiner, D.D.S., M.S., and an in-house orthodontist, Dwight Miller, D.D.S., M.S. "We are committed to helping our patients look and feel their best through optimal dental health," say the doctors of Gentle Dental ~ Blue Oak.
    The office offers flexible financing and is currently accepting new patients. Please ask about our $50 new patient certificate.
2010 • DENTIST  2009 • DENTIST 
---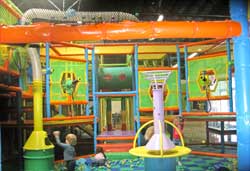 Wacky Tacky
7351 Galilee Rd., Ste. 160  |  Roseville
916-783-3355  |  www.wackytacky.net
Wacky Tacky opened in November 2008 and is grateful to the community for voting us the Favorite Kids' Birthday Party Spot in the 2010 Style Readers' Choice Awards. Our facility is open for everyone who wants to have lots of fun, 7 days a week (unless reserved by private party, check Web site for availibity). If you haven't been to Wacky Tacky, come visit us and see what all the fun is about! Open play is Monday through Saturday 9am to 8pm and Sunday from 10am to 7pm.  You can reserve Wacky Tacky for private parties, just give us a call for details. Check out our website at www.wackytacky.net for coupons and other information. Mention this ad and get Free X-Large Pizza (16" one topping) with your reservation of any of our private packages. Good thru 11/15/2010. Valid for a new reservations only. Not valid with other offers.
2010 • KID'S BIRTHDAY PARTY SPOT
---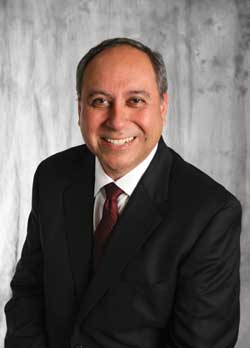 Fredrick Correa, D.D.S.
1603 Eureka Rd., Ste. 300, Roseville
916-782-8436  |  www.fredcorreadental.com
With the start of the Fall season, I feel so grateful to be a part of this Roseville area community.  I've seen it grow from a sprawled out 13,000 resident area to what it is today.  I have watched the families grow and I continue caring for the children's children. It has been meaningful to experience the joys and even the sorrows of the wonderful people here.  I would like to express a sincere thank you to all those that have entrusted their care in my hands, before, now and in the future.
2010 • DENTIST  2009 • DENTIST 
---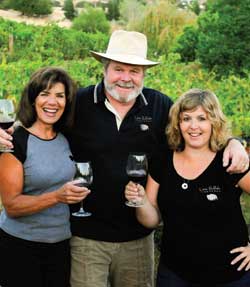 Lone Buffalo Vineyards
2682 Burgard Lane  |  Auburn
916-663-4486  |  www.lonebuffalovineyards.com
Tasting room open Fri-Sun 12-5 pm
We sincerely thank Style's readers for voting us Favorite Local Winery for 2010! We enjoy being a part of the Roseville/Granite Bay community and will continue to produce award-winning wines right in your own back yard. Lone Buffalo Vineyards  fits right into the Sierra Foothills wine scene – offering a down-to-earth attitude and a twist of Old West philosophy with every visit. Grab a taste of any of the nine wines in our "herd" and listen to a tale about the history of wine in Placer County. We don't just spin yarns – we make great wines.
2010 • LOCAL WINERY
---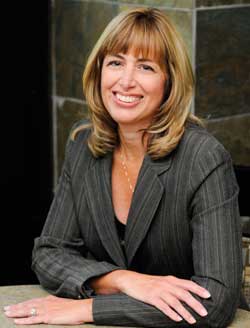 Darla Colson, CPA, MST
Gilbert Associates, Inc.
101 Parkshore Drive, Ste. 100  |  Folsom
2880 Gateway Oaks Drive, Ste. 100  |  Sacramento
916-646-6464 x117  |  www.gilbertcpa.com
Darla Colson, CPA, MST, is one of eight partners with Gilbert Associates, Inc. The firm emphasizes personalized client service and has the feel of a small firm with larger firm resources. She is a long-time resident of Folsom and has been with Gilbert Associates, Inc., for 23 of its 26 years. Darla is the shareholder that manages the firm's tax department and branch office in Folsom that opened in 2004 to better serve clients that are in the Folsom and Foothill communities. Her areas of specialty include: tax planning, consultation and preparation for corporations, partnerships, LLCs and individuals. With a staff of over 60 the firm is able to meet all accounting and tax needs. Thank you Style readers for voting me as a favorite accountant. She can be reached at 916-646-6464 x117.
 
2010 • ACCOUNTANT  2009 • ACCOUNTANT
---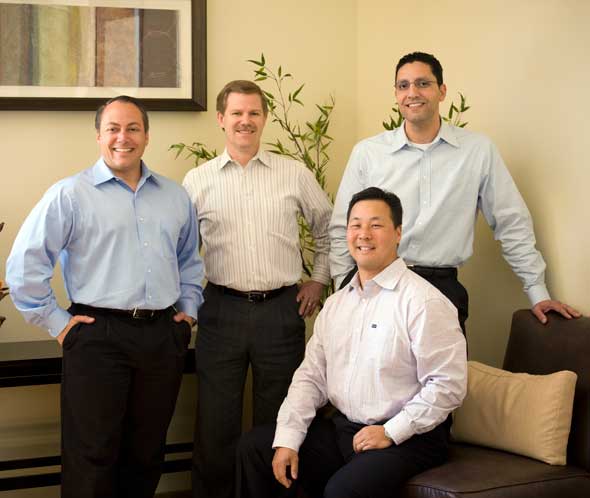 Professional Solutions Group, LLP
9257 Sierra College Blvd., Ste. B  |  Roseville
916-791-3120  |  www.prosolutionsllp.com
THANK YOU to all the readers who recognized us by voting Professional Solutions Group, LLP (PSG) the Readers' Choice for Favorite Accountant/Tax Preparer. This is the second year in a row that you have honored us with this title and we truly appreciate this recognition.
    At PSG, we strive to help make the right business decisions during good and bad times, utilizing complicated tax laws to the advantage of each client. PSG's partners have previously owned several successful businesses outside of the tax arena. This gives us practical experience which enables us to see things from our clients' perspective and anticipate their needs.
    As tax experts, our partners have more than 40 years experience as CPA's with Big Four accounting firms and as government auditors with the California Franchise Tax Board. We are committed to providing all of our clients – large or small, individuals or businesses – with unparalleled attentiveness, expertise and service. 
    Thank you again for trusting us with your tax and accounting needs!
Favorite Accountant/Tax Planning Firm, Professional Solutions Group, LLP
---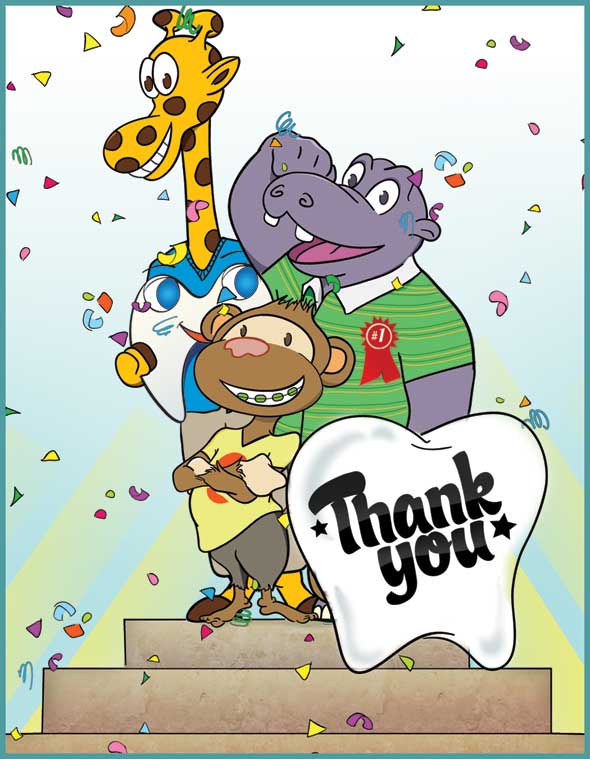 Make a Smile Pediatric Dental
6000 Fairway Drive, Ste. 8
Rocklin
916-380-0102
www.makeasmile.com
Thank you to the readers of Style Magazine for voting us favorite Pediatric Dentist!
     Our mission is to provide you with extraordinary dental care for your growing little one. We welcome all cases, patients of a young age, children who require an extra-gentle hand with behavioral management, or children with special needs.
     Your child will love the fun waiting room, designed with kids in mind! We care enough to know what kids like; movies in the treatment rooms, video games and lots of games and toys. The dentists and fun loving staff will work one on one with you and your child to fully explain diagnoses that will make you feel confident in your child's treatment options. Our philosophy of inviting parents into the treatment room is a continual source of comfort for both children and parents.
 
Dentists Recommend Us, Parents Choose Us, Kids Love Us
2010 • PEDIATRIC DENTIST  2009 • PEDIATRIC DENTIST
---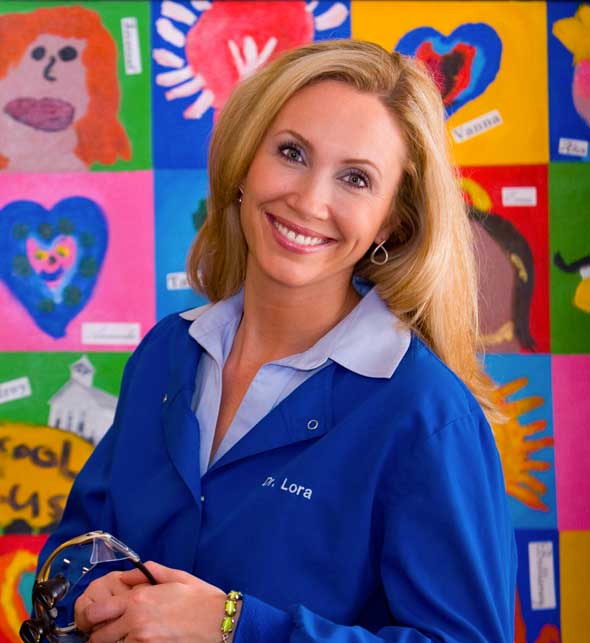 Rocklin Pediatric Dentistry
2221 Sunset Blvd., Ste. 101
Rocklin
916-435-9100
www.RocklinPediatricDentistry.com
Dr. Lora is honored and so proud to be voted a winner in the favorite pediatric dentist category for the second year in a row.  At Rocklin Pediatric Dentistry, our primary goal is to create a positive dental experience for our patients and their parents through patient education and personalized care.  We offer white dental fillings that do not contain mercury, digital x-rays that reduce the radiation exposure to our patients, and sedation options are available. 
    The American Academy of Pediatric Dentistry recommends establishing a dental home for your child no later than 12 months of age.  As a board certified pediatric specialist, Dr. Lora strongly believes in preventing the disease process and offers a complimentary well-baby exam for the first dental exam for children under the age of three to encourage regular exams.  
    We invite you to tour our office, meet Dr. Lora and her friendly staff and see why parents have trusted Rocklin Pediatric Dentistry as a key part of their child's healthcare team.
2010 •  FAVORITE PEDIATRIC DENTIST  2009  •  FAVORITE PEDIATRIC DENTIST
---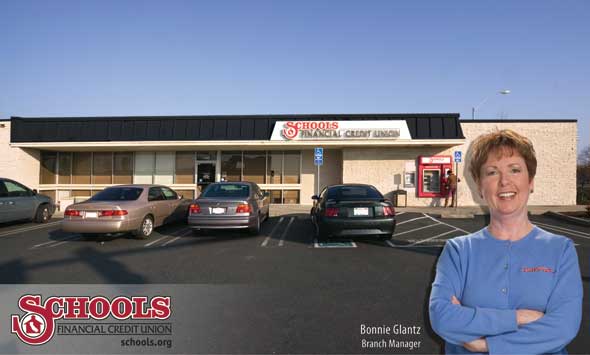 Schools Financial Credit Union
1601 Douglas Blvd.  |  Roseville  |  916-569-5400  |  www.schools.org
Thank you, Style readers, for voting Schools Financial Credit Union as one of your Favorite Banks/Credit Unions! With so many banking options, we're delighted that you chose Schools.
    Schools is dedicated to meeting and exceeding industry standards, and we vow to continue to offer you, our members, better value and outstanding service. We offer Banking for EveryoneSM in Sacramento and its nine surrounding counties.
    To find out more about Schools, visit schools.org or find us on Facebook and Twitter.
2010 • BANK
---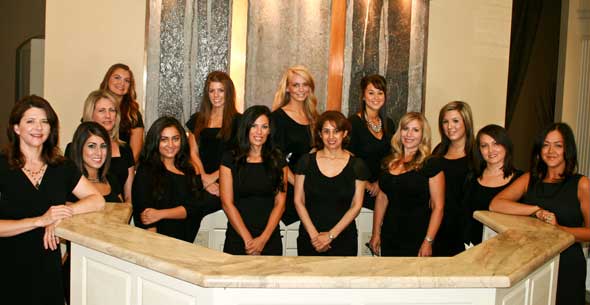 Atrium Salon Spa
6851 Douglas Blvd. |  Granite Bay
916-791-8585
The Atrium Salon Spa in Granite Bay invites you to come celebrate our eleven years as the region's leading salon spa. The Atrium remains unique with its 5,000 sq. ft. facility with treatment rooms equipped with Vichy showers, hydrotherapy tub, pedicure and nail rooms. With the many "mini-spas" that have opened recently, the Atrium still puts the "spa" in "Salon Spa'. The Atrium offers over one hundred salon spa treatments individually tailored to your needs. Opened with an elite staff of stylists, estheticians, massage therapists, and nail technicians, its staff continues to surpass the industry's standards. With advanced training in New York, Los Angeles and San Francisco, the Atrium continues to showcase each season's newest trends with shows and workshops led by the world's top designers. The Atrium works with and offers you the best quality products in the industry: Redken, Aveda, Bumble & Bumble, Kerastase, Pevonia and MedCalia. One who escapes to the Atrium can expect to be rejuvenated by body wraps, Vichy showers, hydrotherapy, custom facials, and a wide menu of stress reducing massages, manicures and pedicures, makeup and the best in professional hair care services. The Atrium also offers spray tanning, body and facial waxing, microdermabrasion, and services for your special occasions such as weddings, graduations, and celebrations. Our estheticians can customize treatments to solve skin problems from discoloration and premature aging to teenage acne. Our hairstylists can help create the best look for you. Hair color is a glamorous way to add dimension to your hairstyle. Our massage therapists are ready to offer treatments to suit your needs. In our environment, you can escape the stress of daily life. Spend an hour or a day; you'll come out refreshed and renewed. Relax. Place yourself in the capable hands of our professionals and we will give you back a new you. Or give the gift of beauty to your loved ones with gift certificates from the Atrium Salon Spa.
2010 • PLACE FOR A MANICURE • PLACE FOR A MASSAGE • MASSAGE THERAPIST(LINDA SAID) • DAY SPA • PLACE FOR A FACIAL • FACIALIST(NOKI ELLISON)  2009 • SALON • MASSAGE 
---

Brockway Hair Design
5015 Foothills Blvd., Ste. B-1  |  West Roseville  |  916-773-6311
9260 Sierra College Blvd., Ste. 350  |  East Roseville  |  916-780-4242
6837 Douglas Blvd.  |  Granite Bay  |  916-791-8180
"Making your world more beautiful one strand at a time"
    Our slogan says it all. We are Brockway Hair Design a full service salon dedicated to creating, coloring, and designing beautiful hair for our clients.
    We are one of the leading salons in this area and work exclusively with Redken color. With over 200 individual colors in our professional back bar we are able to create the perfect custom color for you.  Having been recognized by Salon Today as one of the top 200 salons in America as well as having received local recognition, we continually strive for excellence in client satisfaction and customer experience. We believe that you can never stop learning in this fast paced industry and have one of the best advanced educational programs around so that we are able to give our clients the latest looks in hair design and color; we want to be on top of the trends not behind them. Our philosophy at Brockway is simple; great hair design is not just about having the knowledge and the ability to cut, style, and color, it's about being able to create custom hair color and design for each client taking into account their personal style. We want a client's hair to be as unique and as beautiful as they are. We invite you to come and experience true salon excellence.
    Thank you Roseville and Granite Bay for making us your salon of choice. We are very fortunate to be able to serve such a beautiful community.
2009 • SALON  2010 • SALON
---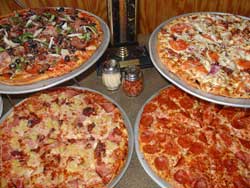 Cool River Pizza
1805 Cirby Way, Ste. 3  |  Roseville
916-786-9000  |  www.mycoolriverpizza.com
We want to thank you for choosing us as your #1 Pizza Place. We've enjoyed being a part of your celebrations, team parties, church events & community projects, especially in our new party rooms. It's fun to watch our "Reading Rewards" kids now come back with their young families. Come join us November 8th-11th as we celebrate our 12 years with many fun specials.
At Cool River you'll find both great food & happy people.
2010 • PIZZA
---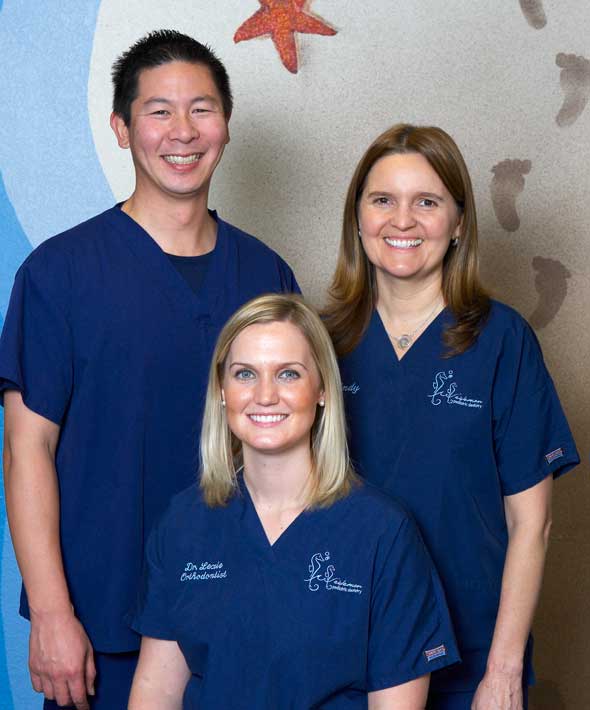 Jeffrey V. Sue, DDS, Alexis D. Lyons, DDS and Cynthia L. Weideman, DDS
Weideman Pediatric Dentistry and Orthodontics
7916 Pebble Beach Drive, Ste. 101  |  Citrus Heights 
916-962-0577  |  916-962-0581 (New Patients & Tours)
www.SacChildrensDentist.com
Thank you for voting us the number one favorite pediatric dental practice in Roseville and Granite Bay and the number two favorite pediatric dental practice in Folsom and El Dorado Hills.  We really appreciate your support and feel honored to have been chosen.   We are a family run pediatric specialty practice and have been treating the children of the Sacramento area for over 35 years.  Dr. Lexie Lyons, Specialist in Orthodontics and Dentofacial Orthopedics, has joined us and is working in harmony with Dr. Cindy Weideman and Dr. Jeff Sue, Specialists in Pediatric Dentistry, to monitor our patients dental health and development throughout their childhood and adolescence. She provides complimentary consultations for our patients. Our patients preventative needs and orthodontic needs are under one roof, especially designed for their comfort.  Now that school has started, call us for your complimentary classroom or childrens group dental health education presentation.  Check out our interactive and fun website for more information. Come visit us at the Folsom Family Expo and Wellness Festival at the Folsom Community Center on October 2nd and the Family Fall Fun Community Expo at the Fountains at Roseville also on October 2nd.
2009 • PEDIATRIC DENTIST  2010 • PEDIATRIC DENTIST
---
The Studio Martial Arts & Fitness
4130 Douglas Blvd., Ste. 405  |  Granite Bay
916-258-5425  |  www.trainatthestudio.com
THE STUDIO Martial Arts & Fitness would like to thank the readers of Style Magazine for voting us #1 MARTIAL ARTS SCHOOL in Roseville, Granite Bay, and Rocklin. At THE STUDIO we offer Taekwondo, Cardio Kickbox, Yoga, Zumba, Belly Dance, Persian Dance, Balletone, Circuit Training, Boot Camp and much more. We build STRONG BODIES & CLEAR MINDS. Come train with us and experience the difference of quality instruction and the difference it makes in you!
2010 • MARTIAL ARTS
---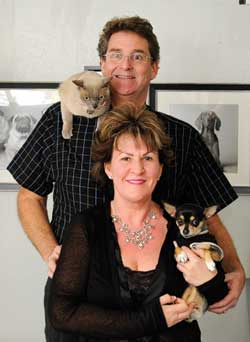 Granite Bay Veterinary Clinic
6500 Douglas Blvd.  |  Granite Bay
916-791-1143
Granite Bay Veterinary Clinic, Dr. Robert Mansfield and his wife Karen, owner of Karona's Pet Styling, would like to take this opportunity to say Thank You to the readers of Style Magazine for voting us favorite Veterinarian and favorite Pet Groomer for the area! Our goal has always been to offer a safe, friendly and calming environment for your pets and offer the finest in care. We now offer pet boarding at our clinic for your small pampered pooches and friendly kitties! Dr. Robert and Karen do their best to ensure a healthy, long-lived pet while giving the best service and communication possible to each client.
2010 • VETERINARIAN • PET GROOMER  2009 • PET GROOMER
---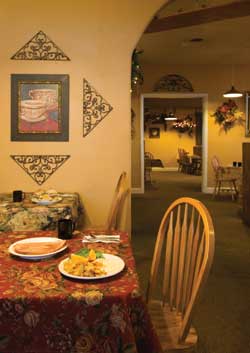 Pacific Street Café
301 Lincoln St., Roseville
916-782-5673  |  www.pacificstreetcafe.net
Pacific Street Café has been serving generations of families in Roseville for the past 21 years. We would like to thank you for your continued loyalty and for the opportunity to serve you and your families. Thank you for taking the time to vote for Pacific Street Café as your favorite breakfast place in Roseville. If you haven't tried us yet, we're located in Old Town Roseville on the corner of Pacific Street and Lincoln Street across from the railroad tracks. We look forward to seeing you and your families soon.
2010 • BREAKFAST
---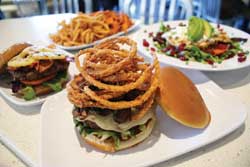 The Counter Burger
1005 Galleria Blvd.  |  Roseville
916-773-2333  |  www.thecounterburger.com
A big thank you once again to Style Magazine readers for voting The Counter winner in the "Burger and Fries" category for the second year in a row! Please try us if you haven't yet and see why we were also voted the best burger in Northern California! We are at The Fountains in Roseville across from the Galleria with free and easy parking. The Counter offers all natural, humanely raised beef, turkey, chicken, homemade veggie burgers and market selections such as Bison, Ahi, Carne Asada, Salmon, and Lamb and a delicious shake of the month. We also have a great selection of local and best of class beers and wines. For inquiries about franchising opportunities with The Counter please email [email protected]
2010 • BURGER & FRIES JOINT  2009 • BURGER & FRIES JOINT
---
SPECIAL PROMOTIONAL SECTION
---
If you would like to be included in one of Style's Special Promotional Sections, please contact Debra Linn at 916-988-9888 x114 or [email protected].