Rotary
Aug 27, 2009 09:02AM ● By Wendy Sipple
Photos courtesy of their respective clubs.
With our economy on shaky ground, service organizations have become more important than at any time since the 1930s.
Fortunately, area Rotary clubs, built on the very foundation of service, and numbering over 30,000 clubs nationally, are here to help. The main objective of Rotary is service, in the community and throughout the world.
The Roseville Rotary, comprised of 85 professional men and women whom meet weekly, recently celebrated its 70th anniversary. The club is dedicated to actively seeking out local community service opportunities. Locally, the Rotary Club of Roseville (rosevillerotary.org) created happy Easter memories for families served by Kids First and Home Start, organizations for underprivileged children. The club also helped with a hands-on City of Roseville community service project on Pleasant Street in Roseville, and held a life-saving blood drive. As well, this year the group donated an ambulance to the Mexican Red Cross, provided school equipment to disabled children in Novolato, Mexico, and more.
Chartered in 1984, the Granite Bay Rotary (granitebayrotary.org) averages 45 members and supports the Granite Bay High School Interact Club, a service-oriented club that offers leadership training. In addition, Granite Bay Rotary offers services to women's homes and shelters, and supports the troops and various Veterans projects. "We have a lot of diversity in membership," says Membership Chair Nancy Rich. "We have members aging from their late 20s to 80s, with half of them under 40 years old."
The Rotary Club of South Placer/Rocklin (southplacerrotary.org), is only five years old, but already has a membership of 40 plus and recently won an award for the "Overall Best Medium-Sized Rotary Club" in the (40 club) district. The proceeds from this year's Brewfest – an event featuring several microbrews and so popular that it is already in the planning stages for next year – helps fund the club's service projects. The Rotary of South Placer recently awarded four $500-grants to Whitney High School and Victory High School families in need. "Hooked on Fishing," is another annual event that the club organizes, which includes 40 kids, lots of barbeque sauce, and catch-and-release fishing. On a local level, the club helps fund the Dillon Connor Foundation, an account set up to assist a local child living with muscular dystrophy. Next up is their annual casino night fundraiser in October, which is sure to be a night of fun and games.
The Rotary Club of Rocklin/Loomis Basin () has been serving the community for 45 years. In addition to helping serve dinner at The Gathering Inn shelter, and supporting many local causes and individuals with mentoring and one-on-one assistance, the group (along with the Roseville Sunrise Club) helped to build homes for tsunami survivors in Thailand, and wells and water pumps in Cambodia. As well, their annual Feast for Rotary event in February is a crab feed that not only shells out memorable food, but also benefits local charities. Check out the Rotary Club in your area and see why their motto is "Service Above Self."
---

Rotary Club of South Placer Rocklin's "Hooked on Fishing" event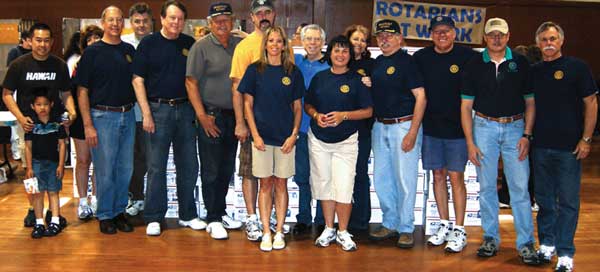 Rotary Club of Granite Bay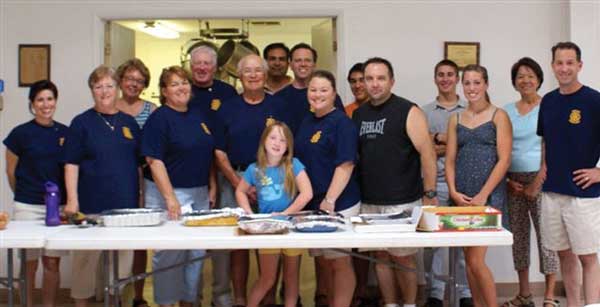 Rotary Club of Rocklin/Loomis Basin at The Gathering Inn
Rotary Club  of Rocklin Loomis Basin's Community Awards Meeting, June  2009
Rotary Club of Roseville 2008
La  Cruz Ambulance – Mexico Service Project
Rotary Club of Roseville's Don Heldt Soccer Field
Rotary Club of  South Placer/Rocklin's Tony and Paul with kids at "Hooked on Fishing" event,  2009
More South Placer/Rocklin Rotarians at "Hooked on  Fishing" event, 2009