The Ground Up
Sep 26, 2014 10:23AM ● By Kerrie Kelly
Beautiful floor coverings can truly transform a room, but they can also be one of your biggest expenses, so planning ahead is essential. Before deciding on materials, colors and textures, consider some design basics. Using a single type of flooring throughout most of your home, breaking it only at bedrooms and wet areas, will create the biggest impact. Check out the following materials to see what suits your style.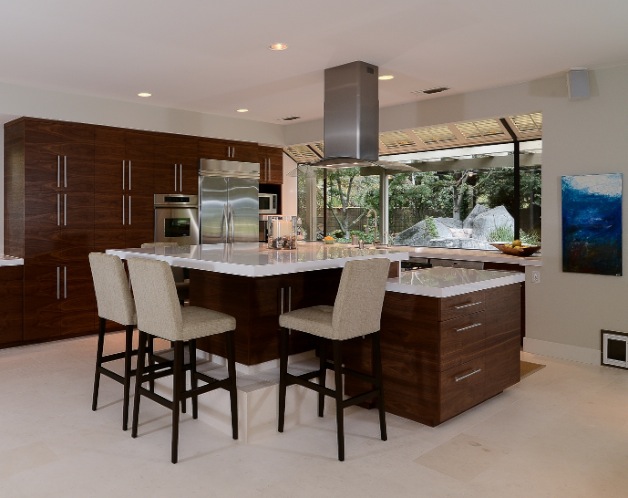 Ceramic and Stone Tile
For versatility and durability, there's nothing better than tile. It can be used in any room and with any design, and comes in a wide range of colors, textures, finishes and prices. Tile is universally appealing, sustainable and easy to maintain.
Natural stone tile includes limestone, slate, soapstone, marble and granite. Stone is subject to weathering and aging, which many people prefer; what's more, natural stone develops a patina over time that is unique to the traffic patterns of the space. Just as for linen fabric and wood cabinetry, the natural look and wear only adds to the product's beauty.
Wood
Beautiful but tough, wood is a warmer and more forgiving material than tile. There are two kinds of wood floors: solid wood and engineered wood. Both are eco-friendly options when certified by the FSC (Forest Stewardship Council) and come in different widths and finishes to create your unique aesthetic. Another option is to choose floors salvaged from older buildings or milled from salvaged posts and beams.
Laminate
Laminate flooring is a photograph of another surface that is adhered to a base and then sealed. Inexpensive, resilient and easy to install, laminate is popular with do-it-yourselfers. The higher-end products are more resistant to damage and will last longer. Adding an underlayment will absorb sound and make the flooring sound less hollow when walked on. Unlike wood, laminate cannot be refinished.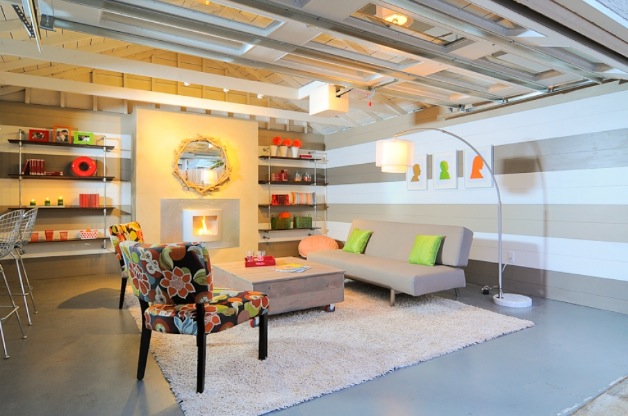 Concrete
Concrete is one of the most popular flooring choices today. It's extremely durable, and poured concrete can be tinted, stained or etched to mimic stone or tile; what's more, it can have pieces of stone, wood or glass mixed in or embedded into it for a one-of-a-kind look. Keep in mind that it's an extremely hard surface so it'll be noisy and fragile items dropped on it will probably break; you'll also need to seal it regularly. Consider pairing concrete with a radiant heating surface.
Carpet and Area Rugs
Carpet provides the most warmth and comfort of any floor covering, and today's technologies have created an even greater variety of textures, colors and cuts. Carpets made of woven plants and grasses, such as sisal, are now much more versatile. A beautiful rug can be a room's focal point and make it feel cozy, especially over concrete, tile or stone floors. Area rugs can also be the centerpiece of a room, used to define one specific area within a room, or placed over an existing carpet to create added dimension. A well-chosen floor rug placed in the right spot will enhance anything you can dream up.
---
Kerrie L. Kelly is an award-winning interior designer, author and multimedia consultant. She has authored two books: 'Home Décor: A Sunset Design Guide,' published by Oxmoor House, and the newly released 'My Interior Design Kit,' with Pearson Professional and Career Education. To contact her, visit kerriekelly.com or call 916-919-3023.