Goings on in the El Dorado County Foothills area
Aug 28, 2014 04:59PM ● By Style
Congrats to the 12 worthy local projects who received financial assistance from Soroptimist of Cameron Park/El Dorado Hills at their annual Grant Awards night, which was held at Sierra Vista Bank in Cameron Park. Child Advocates of El Dorado County, Hands4Hope, United Outreach of El Dorado County, the Center for Violence-Free Relationships and the Upper Room Dining Hall were among the recipients.
The California Arts Council recently announced its plans to award $40,000 to AmadorArts as part of its new Creative California Communities program. The award will support AmadorArts' "River Reflections" project, which will give artists of all disciplines from Amador, Calaveras and the East Bay region the opportunity to draw inspiration from the Mokelumne River at a series of events and produce innovative work to be exhibited. For more info, visit
arts.ca.gov.
Cantare Chorale of the Sierra Foothills recently announced the selection of its new director, Mariia Pechenova. With her impressive and well-rounded background, Pechenova is excited about her new position and strives to encourage and inspire the group to achieve musical goals beyond their expectations.
On September 5 from 1:30-3 p.m., My Time—a free support group for those who care for a relative or friend with a chronic health condition, such as Alzheimer's—will meet at the Placerville Senior Center (937 Spring Street); and on September 10 from 5:30-7 p.m., the free After 5 Club support group will meet at the Senior Day Care Center (935-A Spring Street). For more details, call 530-621-6180.
Discover and explore Imperial Splendors with the El Dorado Hills Chamber of Commerce by taking a 10-day journey from March 8-17, 2015, to destinations including Prague, Vienna and Budapest. Reserve a spot before October 1 and recieve $100 off the total price. For more details, call Sherri at 916-933-1335.
Every Tuesday at 5 p.m., the Pollock Pines/Camino Community Center hosts Bingo night. Gaming starts at 6:15 p.m. and costs $10 for the first 14 games; dinners are available for purchase.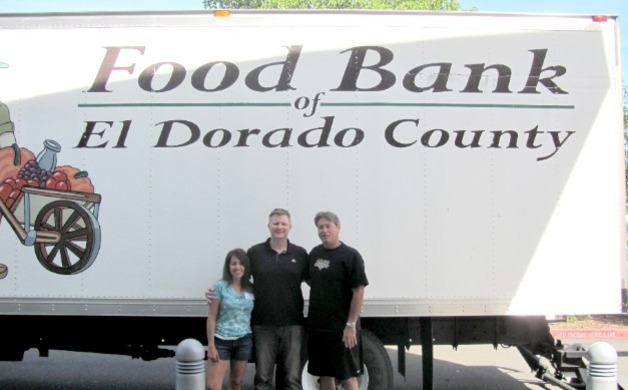 A big "thank you" to Rolling Hills Christian Church in El Dorado Hills. For almost a decade they've been a partner agency of the Food Bank of El Dorado County and served as the Emergency Food Assistance program distribution site for El Dorado Hills. If your family service organization, faith-based group or school group would like to help, email
[email protected]
Another dog park is slated to make its way to town. The El Dorado County Planning Commission approved the much-anticipated El Dorado Hills Dog Park (to be located in the El Dorado Hills Community Park) back in July. The park will be the second dog park on the western slope and is slated to open this fall.
Get involved in the community on September 12 with United Way's Second Annual Day of Caring. The event begins at 8 a.m. at Cal Expo; to register, visit
yourlocalunitedway.org/dayofcaring
.
That's all for now, but check back next month for Style's annual Readers' Choice Awards feature.
—
Compiled by Gabriel Stubbs