KVIE
Aug 28, 2014 05:30PM ● By LeeAnn Dickson
KVIE Headquarters – Photos courtesy of KVIE.
KVIE – Sept 2014 [4 Images]
Click Any Image To Expand
Maybe scientist Carl Sagan expressed it best when he said: "The dumbing down of America is most evident in the slow decay of substantive content in the enormously influential media..."
Locally, however, we have an oasis of intelligent, informative and intriguing programming available on our Public Broadcasting Service stations KVIE, KVIE2, and their Spanish language channel KVIE Vme. For over 50 years, KVIE has been bringing educational and entertaining programming to nearly 1.4 million households within the 16-county viewing area. "PBS is known for high-quality programming," David Lowe, KVIE's president and general manager, explains. "Even in a 1,000-channel world, we present and produce the best."
My passion for PBS is personal. The diverse programs and learning opportunities brought new insights into my life. The programming engaged me to start on a path of enrichment: I have become a world traveler, a better cook and a writer—all because of the inspiration I received by tuning into KVIE.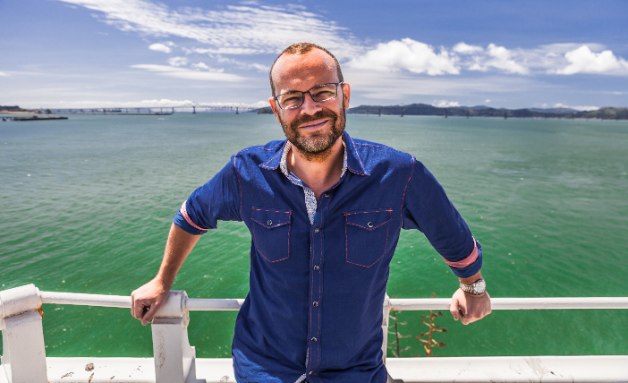 Rob on the Road Host and Producer Rob Stewart succinctly voices the nonprofit's mission and vision. "We can guarantee anytime you watch KVIE, you will be inspired, educated, enriched and enlightened." All of the stars, staff and  approximately 300 volunteers annually work tirelessly to enhance viewers' lives by opening minds, changing lives and participating in the community. Stewart and his Rob on the Road crew have made day-tripping a specialty; he's covered a throng of stories—from the elephant seals at Año Nuevo State Park near Monterey to Mount Shasta. "Northern California is America's favorite playground," Stewart says. "I take people where they sometimes can't go."

33rd Annual KVIE Art Auction - 2014 - start: 09/19/2014 12:00
This month, one of KVIE's biggest fund-raisers is coming! Now in its 33rd year, KVIE Art Auction 2014 will be on-air from September 19-21. This juried show features 275 artists from North... Read More

"KVIE is our region's storyteller," says Michael Sanford, vice president of content creation for both KVIE and the locally produced, yet nationally and internationally screened, America's Heartland, which will broadcast its 200th episode next month. "We put a positive light on agriculture," Sanford continues. "We want to give our viewers a better understanding about where their food, fuel and fiber comes from." Lowe adds, "We were promoting farm-to-fork before it became fashionable."
Another top-notch KVIE production is ViewFinder, where producer and host Jason Shoultz brings local and sometimes personal stories from all over our vast region into our front rooms—making any subject, whether silly or serious, interesting and easy to understand. "ViewFinder connects our community and helps folks understand their neighbors," Shoultz says. "We try to be responsible and provide stories that matter."
In order to continue bringing important programming to the screen, the nonprofit depends on viewers' donations. Why not take a moment and become a member today? Join me, and nearly 50,000 neighbors, to keep KVIE thriving.
---
For more information, visit
kvie.org
.