Young at Art
Aug 28, 2014 12:36PM ● By Kourtney Jason
Whether you prefer stick figures to still life or you've already had your first art gallery showing, you're likely to be surprised by the diverse art community surrounding us. Thankfully, there's no shortage of local art classes for any skill level—courses sure to spark creativity, relieve stress and increase your morale! We've done the footwork to compile the most interesting offerings—from painting and cooking to singing—listed here with the cost, schedule, location, materials needed and a description. With a friend, a spouse or as a solo experience, bring art into your life and be amazed as to what you can create.
DRAWING & PAINTING
Kit Night Workshops: 5-Day Plein Air in Tahoe
Lake Tahoe: A new painting locataion each day,
kitnight.com
September 15-19, 9 a.m. to 4 p.m.
$450
This oil painting workshop conducted by Kit (known for her paintings in radiant color)is for experienced beginners to advanced painters. Class size is limited. To register, email
[email protected]
.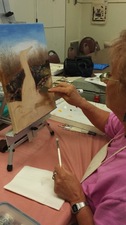 Painting Together
Placerville Senior Center Crafts Room, 937 Spring Street Placerville,
placervillearts.com/class_schedules.htm
Tuesdays, 9-11:30 a.m.
Free
Meet with other artists to paint, share ideas and learn from each other. Everyone is welcome. For more information, call Homer at 530-913-1555.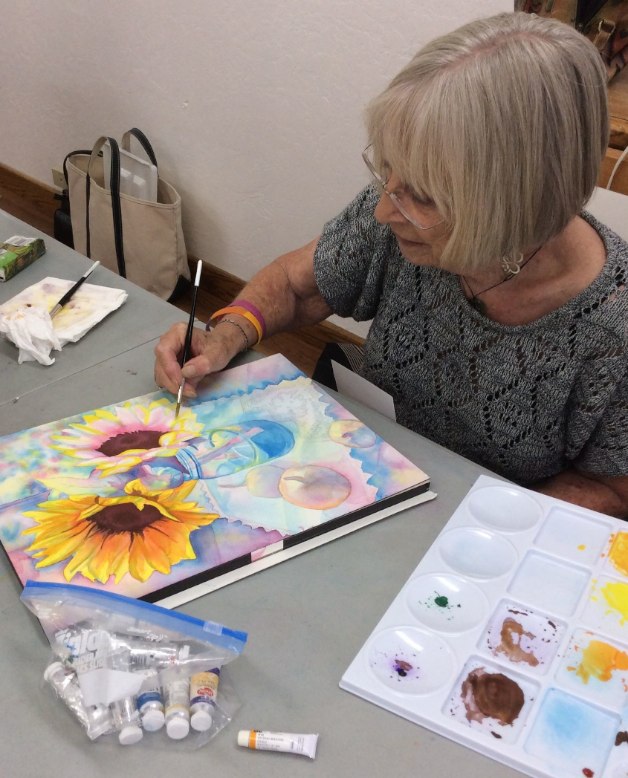 Watercolor Classes
Burke Junction, 3300 Coach Lane Cameron Park,
tracylewisart.com
Wednesdays, 1:30-4 p.m., 5:30-8 p.m. or Thursdays, 10:30 a.m.-1 p.m.
$27 per class, or $90 for 4 weeks/$110 for 5 weeks
All levels welcome. Class time includes demonstrations, individual instruction and critiques. Learn techniques while working on your own projects and/or following along with demonstrations. Materials not included. To register, email
[email protected]
.

Watercolor and Wine
H.Art Lounge, 304 Main Street Placerville, facebook.com/hartloungeplacerville
Second Fridays, 7-9:30 p.m.
$35
Have fun with watercolor while sipping wine and enjoying the new art lounge on Main Street in Placerville. All painting supplies included. Wine and beer may be purchased by the glass or bottle. Subjects change each month. Call H.Art Lounge to sign up at 530-417-1677.
Gardening & Cooking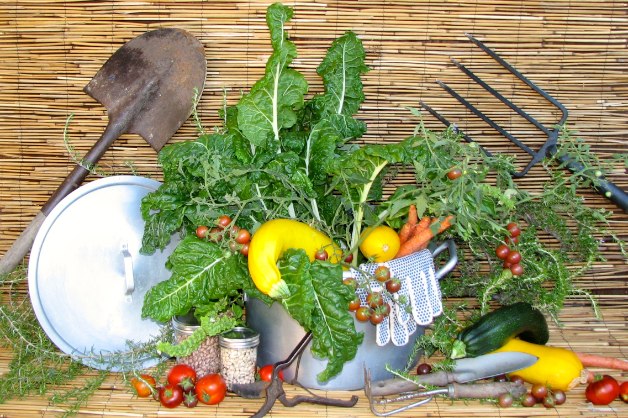 Planting Your Soup
Veterans Memorial Building
130 Placerville Drive, Placerville
ucanr.edu/sites/edc_master_gardeners/
September 13, 9 a.m. to noon
Free
Participants will first learn how to prepare the soil, choose the plants, fertilize, and harvest some of the soup's main ingredients; next, participants will learn how to store, dry and freeze some of these ingredients. The last part will be an actual cooking demo of the dried, stored and frozen products in order to make a great soup in less than 15 minutes. Call 530-621-5512 for further details.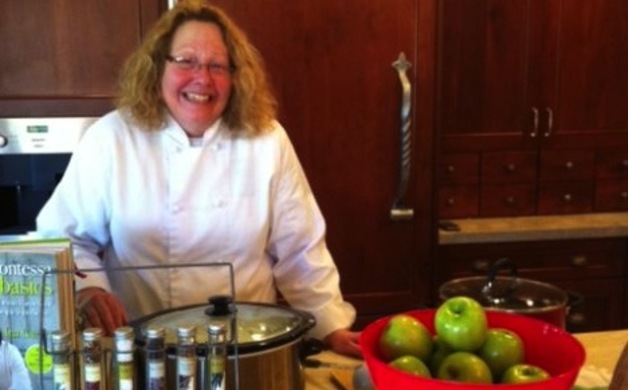 Cooking Classes
The Lodge at Four Seasons, 3186 4 Seasons Drive, El Dorado Hills
916-606-8041
September 1 & 15, October 6 & 20 and November 3 & 17, 6:30-8 p.m.
$25 per class
Chef Susan's classes will open up a whole new world of techniques, flavors and discoveries for the home cook—giving attendees the basic building blocks for a well-rounded repertoire. Her goal is to inspire you to explore your own creativity in the kitchen.
Asexual Plant Propagation
Veterans Memorial Building, 130 Placerville Drive, Placerville,
ucanr.edu/sites
/edc_master_gardeners/
October 4, 9 a.m. to noon
Free
Instead of buying expensive plants, learn how to multiply your own plants and those of your friends and neighbors. Master Gardeners Debbie Hillel and Gail Fulbeck will discuss and demonstrate various methods of plant propagation such as cuttings, layering and division with a short explanation on chipping, budding and grafting. Attendees will do some hands-on cutting and dividing propagation with plant materials provided by the Master Gardeners. Contact 530-621-5512 for more details.
Ultimate Chocolate Truffles
CSD Gym Kitchen, 1021 Harvard Way
El Dorado Hills,
eldoradohillscsd.org
November 1, 10 a.m.-12:15 p.m.
$39
Ages 12 and up will make elegant, dome-shaped truffles with a variety of luscious fillings, including white, milk and dark chocolate. Learn how to flavor basic ganaches (fillings) with liqueurs and oils. Make and take a dozen truffles in a gift box, plus receive recipes, notes, tips and truffle molds. Bring a material fee of $12 to instructor.
Sewing & Quilting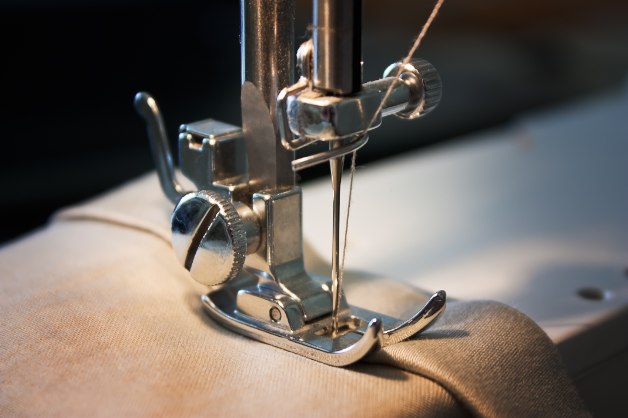 Getting to Know Your Machine
Brothers Sewing and Vacuum Center
3300 Coach Lane, Cameron Park
brothersvacuums.com/calendar.htm
Thursday, 2:30-4:30 p.m.
$45
At this one-on-one class, learn how to thread your machine (upper and lower), how to set your upper and lower tensions, wind the bobbin, stitch names and basic troubleshooting. This is a beginner class for children seven years old and up. Personal sewing machines are preferred, although not compulsory. Call 530-676-9966 to register.
"Stitching 4 Dummys"
Kelsey's Needle Krafts, 447A Main Street, Placerville,
kelseys-needlekrafts.com
First Saturday of every month, 9-10:30 a.m. (huck weaving); 10:30 a.m. to 12:30 p.m. (cross-stitching); 1-2:30 p.m. (embroidery); 2:30-4:30 p.m. (needlepoint)
$20 per class+materials
Never stitched before and want to learn? Want to learn a new stitch or technique? This set of classes—designed for attendees to come and ask questions or learn a new technique—is for you.
Adult Quilting From A to Z
Sew Fun Fabrics, 150 Natoma Station Drive, Suite 200, Folsom
eldoradohillscsd.org
Thursdays, 5:30-8:30 p.m.
September 11-November 13
$175
Ruth Anne teaches attendees the tools of the trade, how to cut and piece accurately, and how to make some of the most popular quilt blocks while you complete a beautiful sampler quilt (which will be done before Thanksgiving!). Bring your machine or rent one from Sew Fun Fabrics. Class fee does not include materials.
Quilts of Valor
High Sierra Quilters, 130 Placerville Drive, Placerville,
highsierraquilters.com
Mondays, 8 a.m. to noon
Join together with other quilters and give back by sewing items for veterans of all services.
Music & Dancing
Ballroom Dance
Center Stage Dance Academy, 2203 Francisco Drive, Suite 150, El Dorado Hills,
csda.info
Private lessons, as scheduled
Cost varies
Learn the fundamentals of ballroom dancing and progress from basics to intermediate patterns and techniques. Salsa and swing classes are also offered. Call 916-849-6257 to schedule lessons with ballroom expert, Adriana Clark.
Intro Guitar
CSD Gym Classroom, 1021 Harvard Way, El Dorado Hills,
eldoradohillscsd.org
Thursdays, October 2-23, 7:45-8:30 p.m.
$44
Learn chords, strums, picks and songs. No experience necessary. Bring a guitar and a copy of the book Step One: Teach Yourself Guitar by Hal Leonard. Class is for ages 12 and up.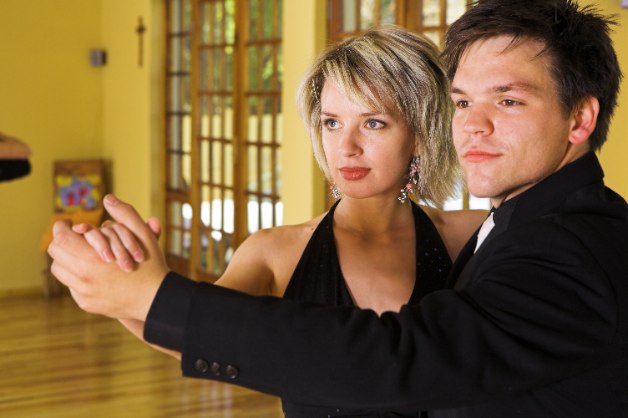 Beginner Waltz
IOOF Hall, 467 Main Street, Placerville
rounddancesacramento.com
Thursdays (beginning September 11) 3-4 p.m.
$7 drop-in fee; $73 for 14-week session
Learn about waltz rhythm and cues so you can move around the floor with your partner like a pro.
Men's Gold Rush Chorus (Barbershop Style)
First Christian Church of Placerville, 2687 Andler Road, Placerville, 530-626-6486 Tuesdays, 7-9:15 p.m.
Free
Meetings include chorus rehearsal, singing instruction, quartet singing and a social time. New members are always welcome.
Health & Wellness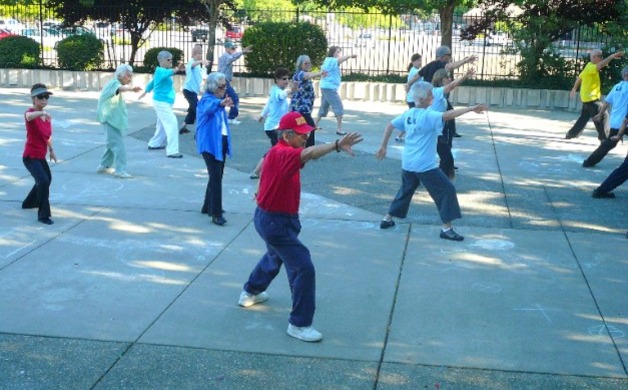 Tai Chi
Powerhouse Gym, 4615 Missouri Flat Road, Placerville,
placervillefitness.com
Classes take place Wednesdays in October, 1-2 p.m.; $65 for a 10-visit card, $10 for a day-use pass
Tai chi is a Chinese practice designed to exercise the mind and body through a series of gentle flowing postures that create a synchronized dance. Call 530-626-3488 for details.
Jazzercise
Center Stage Dance Academy, 2203 Francisco Drive, El Dorado Hills,
csda.info/adult_fitness.htm
Sundays, 8:30 a.m.; Mondays, 6:35 p.m.; Tuesdays, 5:30 a.m.; Wednesdays, 5:30 p.m.; Thursdays, 5:30 a.m. and p.m., 8:05 a.m.; Fridays, 5:30 a.m. and 9:15 a.m.
Prices vary
Life's too busy for boring workouts. Body-blasting music mixes with 60 minutes of sweating, smiling and laughing through Pilates, yoga and kickboxing moves. Call Sue at 916-933-2888 for more details.
Tai Chi
CSD Gym Exercise Room, 1021 Harvard Way, El Dorado Hills,
eldoradohillscsd.org
Wednesdays and Fridays 8-9 a.m., or Mondays and Wednesdays, 7:30-8:30 p.m.
$49
Commonly known as "meditation in motion," guang ping tai chi is a gentle form of slow exercise movements for health and relaxation. Daily practice of tai chi can help reduce high blood pressure, strengthen internal organs, improve coordination, and offers numerous health benefits. Class is for ages 18 and up.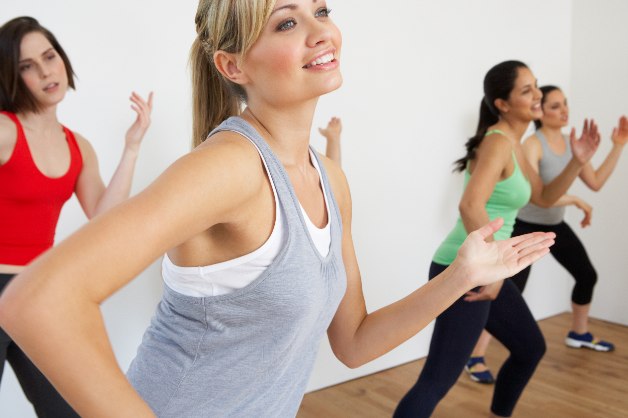 Zumba Fitness
Center Stage Dance Academy, 2203 Francisco Drive, El Dorado Hills
karenbolinger.zumba.com/classes
Mondays & Thursdays, 10:30-11:30 a.m.
$5/drop-in; $50/10 class punch card
Have fun and get moving with added Zumba toning routines, and see results at a class where dance and aerobics go hand in hand.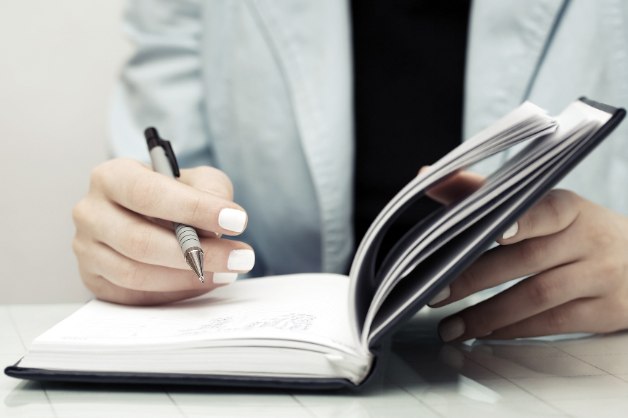 Writers' Bloc
Placerville Library, 345 Fair Lane Placerville,
eldoradolibrary.org
First Saturday of every month, 1-3 p.m.
Free
Clear your mind and let your creative juices flow at this peer-supported writers' group that reviews fiction, non-fiction or poetry with kind and constructive comments. Receive feedback on your original writing (no more than five pages) and respond to other writers' work in a supportive environment. Call 530-621-5540 for details.