Young at Art
Aug 28, 2014 11:11AM ● By Kourtney Jason
Whether you prefer stick figures to still life or you've already had your first art gallery showing, you're likely to be surprised by the diverse art community surrounding us. Thankfully, there's no shortage of local art classes for any skill level—courses sure to spark creativity, relieve stress and increase your morale! We've done the footwork to compile the most interesting offerings—from painting and cooking to singing—listed here with the cost, schedule, location, materials needed and a description. With a friend, a spouse or as a solo experience, bring art into your life and be amazed as to what you can create.
DRAWING, PAINTING & PHOTOGRAPHY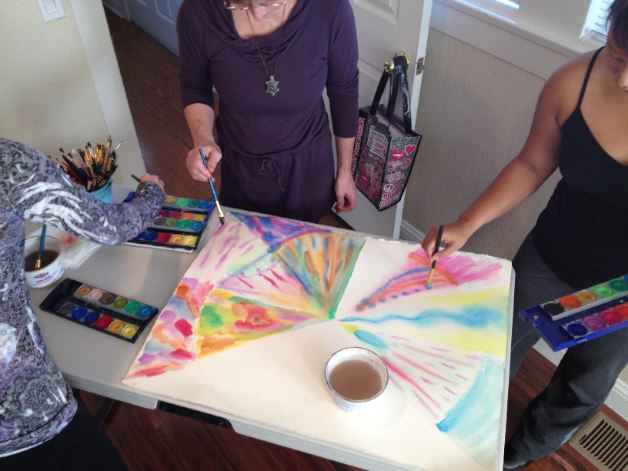 Get Creative (Adults)
Wellness Within, 609 Oak Street Roseville,
wellnesswithin.org
Select Fridays
Free, donations accepted
Explore the nonverbal language of your soul through expressive drawing, painting and collage in these one-hour classes. Students will work in paint, charcoal, graphite and collage. Using creative expression as a wellness practice, you'll learn to work on physical, emotional and spiritual levels. All materials provided.
Figure Drawing
The Arts Building, 808 Lincoln Way Auburn,
placerarts.org
September 3
$15 per session or $40 for 4 sessions
These non-instructed figure-drawing sessions take place every Wednesday evening. Bring your own materials; tables and easels are available. Adults only.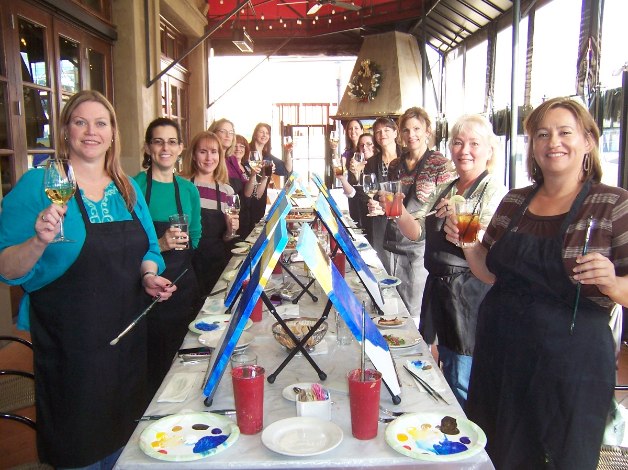 Social Painting with Creative Juices Events
Locations vary
Calendar available at
cjevents.net
$45 per person
In these three-hour classes, instructor Aimee Rebmann guides the group step-by-step through the featured painting (acrylic on canvas) from start to finish. The events are offered to ages 8 and up, and most adults enjoy a cocktail and food while they paint. No experience needed. All painting materials (even aprons) are included.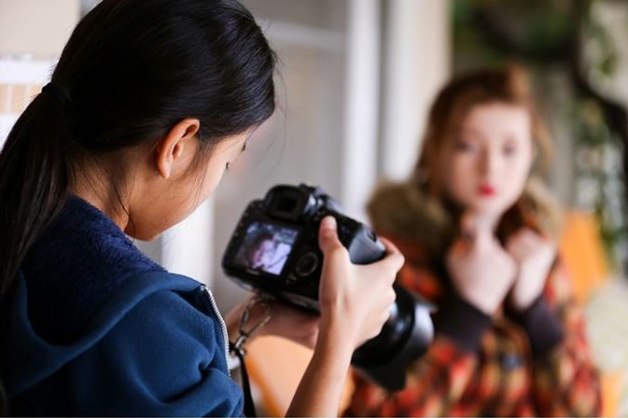 Adventures in Photography
Wellness Within, 609 Oak Street Roseville,
wellnesswithin.org
September 5 & 19, 3-4 p.m.
Free, donations accepted
This class uses photography as a fun and creative outlet to record your journey with cancer. Create a visual diary using your photographs and words to chronicle the trials and triumphs you face. Please bring your own camera (iPhone, Canon, etc.). No prior experience needed.
Photography "The Basics"
Photography My Way, 9988 Niblick Drive, Suite 3, Roseville
photographymyway.com
September 8, 7-9 p.m.
$49
Get started with your DSLR camera at this introduction to digital photography class. Topics covered include digital photography basics, camera layout, automatic exposure techniques and focal control.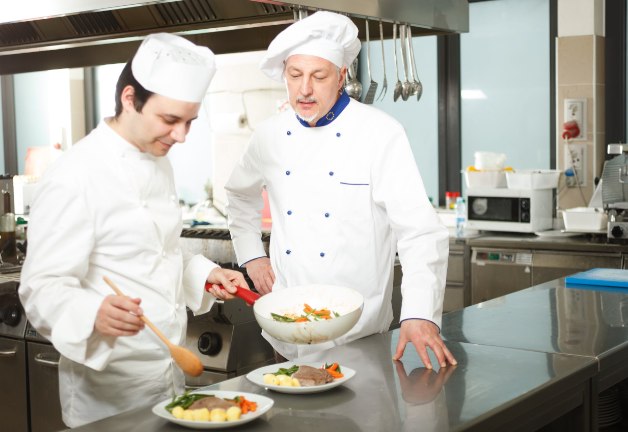 Cooking
Knife Skills
Wine & Roses Hotel (Cellar Room), 2505 West Turner Road, Lodi
winerose.com/cooking-classes
September 11, 6:30 p.m.
$45 per person
Chop chop! Knife skills are essential to any chef firing up the heat in the kitchen. This class will cover basic knife techniques, which knives to use for which tasks, proper care for kitchen cutlery, and the selection/care of cutting boards.
Better Coffee at Home: National Coffee Day
Newcastle Produce, 9230 Cypress Street, Newcastle
newcastleproduce.com
September 29, 6:30 p.m.
$15 per person
Chelsea Federwitz, chef, pastry artist, and graduate of the Culinary Institute of America at Greystone, will guide attendees through shopping, recipes and technique to make a delicious cup of Joe at home. Pre-registration is required.
At-Home Cooking Classes
Jimmy T's Catering, 2901 Douglas Boulevard, Suite 290, Roseville
jimmytscatering.com
$55 per person, plus the cost of food (for groups of 6 or more)
Gather a group of friends and invite Jimmy Tilton into your home to teach ethnic cooking; options include: Cajun, Italian, Mexican, Thai, American, sushi and French. Jimmy will provide all of the food and cooking equipment, and asks each person to bring a chef's knife to learn proper cutting techniques. The classes normally turn into a very fun way to eat, drink, and learn to prepare new and exciting dishes.

IMPROV
Long-Form Playground Improv Comedy
Blacktop Comedy, 7251 Galilee Road Suite 160, Roseville,
blacktopcomedy.com/classes
Tuesdays, 7-9 p.m.
$10 per person; first class is free
Take your improv to the next level! The Playground meets once a week at the Blacktop Comedy theater. Spend two hours with the most committed and passionate teachers in the region and learn about new improv formats, advanced listening techniques, staging a scene, reconnecting with your scene partner, living in the moment, and creating narrative structure. Previous improv experience is necessary.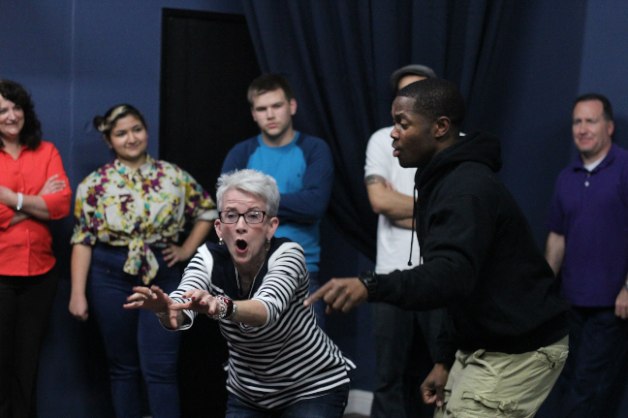 Thursday Playground: Short-Form Improv
Blacktop Comedy, 7251 Galilee Road Suite 160, Roseville,
blacktopcomedy.com/classes
Thursdays, 7-9 p.m.
$10 per person; first class is free
Improv is for everyone, and on Thursday nights, everyone is invited on stage at Blacktop Comedy. The Playground offers participants the chance to play improv games, or "short form" improvisation—from Freeze Tag and Party Quirks to Props. The Playground is the ideal place to learn improv in a supportive environment while meeting great people and having fun.
Teen Improv
Roseville Theatre Arts Academy 241 Vernon Street, Roseville
rosevilletheatreartsacademy.com
September 29, October 6, 13 & 20
$65/month
Ages 10 and up are invited to join instructors Colton Archey and Michelle Raskey as students build trust and teamwork, public-speaking skills, self-confidence and stage presence.
Dancing

West Coast Swing
Fontaine Dance, 1328 Blue Oaks Boulevard, Suite 150, Roseville
fontainedance.com/schedule.html
Saturdays, 7-10 p.m.
$5 per person
Fontaine Dance holds a drop-in West Coast swing (WCS) lesson, which is then followed by an open WCS dance (an additional $5 per person).
Social Dances
Roseville Veterans Memorial Hall, 110 Park Drive, Roseville,
fontainedance.com/schedule.html
Sundays, varying throughout the month, 6:30-10 p.m.
$6 per person
Fontaine Dance holds social dances a couple Sundays a month. Doors open at 6:30 p.m. with a lesson from 7-7:30 p.m. and dancing until 10 p.m. to a variety of music. Attendees must be at least 15 years old. They also hold a social dance at the studio every Friday evening from 8-10:30 p.m. that's open to the public. A dance card can be purchased for $30, which allows the cardholder admittance to either dance a total of 10 times.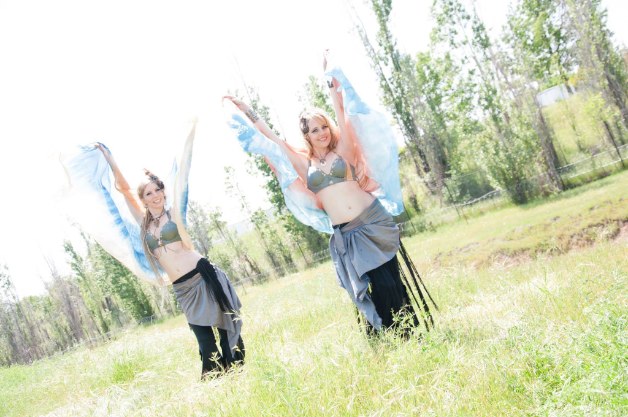 Beginning/Intermediate Tribal Fusion Belly Dance
Omi Mahina Dance, 7251 Galilee Boulevard, Suite 160, Roseville
omimahina.com
Tuesdays, 6-7 p.m.; Saturdays, 9:30-10:30 a.m.
$40 for a 4-class pass or $15 drop-in. First class is free
Learn tribal fusion basic steps, combinations, improvisation and choreography. Each class includes a warm-up, toning drills and stretching, and improves cardio, core strength, lower body strength, flexibility and poise. Performance isn't required but opportunities are available. Bring water and arrive 10 minutes early to the first class to fill out a release.
Beginning Ballet & Jazz Dance
McLaughlin Studios, 3470 Swetzer Road Loomis,
placeronline.org
Wednesdays, September 17-October 22 6:45-7:45 p.m.; 6 Sessions (partnership with Placer School For Adults)
Learn basics at the barre; plié, degage as well as more challenging center work; pirouettes, sautes and pique turned. In addition, you'll have the opportunity to learn jazz dance basics such as jazz walks, turns and leaps. The classroom will be a relaxed, fun environment for all ages and levels of experience. Comfortable dance or workout clothes, and ballet or jazz shoes are recommended. Register for class with Placer School for Adults.

DIY Crafts
Draft and Craft!
Art+BeerRoseville Brewing Company, 501 Derek Place, Roseville,
recreate.org
Third Wednesdays of each month
6:30-8:15 p.m.
$24 per person
Enjoy locally crafted beer from Roseville Brewing Company while creating art with ReCreate, which will provide instruction and materials for the monthly project. They even buy the first round of beer!  
Pin-2-Craft Parties
ReCreate, 8417 Washington Boulevard Suite 135, Roseville,
recreate.org
First Wednesday of the month
6:30-8:30 p.m.; $24 per person
(register with a friend and you'll each pay $21)
Stop Pinning and start creating. Grab a friend and check out ReCreate's Internet-inspired girlfriends' craft night. Upcoming theme nights include Clutch Couture (turn a book cover into a unique clutch purse) in September; T-shirt Chic (give your old T-shirt new life) in October;  and Record Revival (spin old vinyl into conversation-starting party bowls) in November.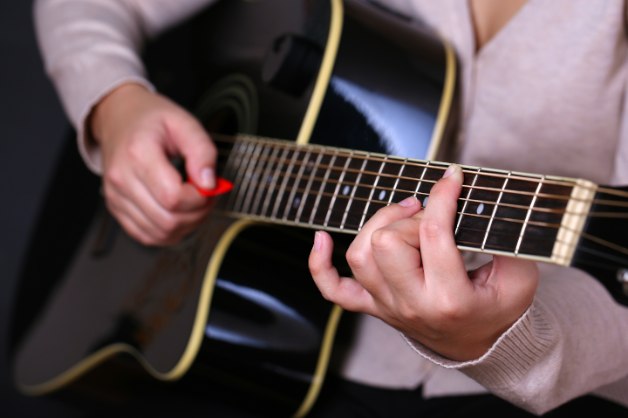 Music
Singing Essentials
Sing Inc., 214 Douglas Boulevard Roseville; 8745 Auburn Folsom Road Granite Bay,
singinconline.com
Date and Time TBA, 50 minute classes
Free
All ages will learn the basics of singing, identify different vocal registers, and practice with songs and vocal exercises.
Intro to Beginning Guitar
McLaughlin Studios, 3470 Swetzer Road Loomis,
placeronline.org
Wednesdays, September 24-October 22 10-11 a.m.
Dust off the ol' guitar in the closet and learn basic note reading skills and strumming techniques found in modern guitar music. A hands-on approach will enable you to play songs that people will actually recognize! Acoustic or electric guitars are welcome. Register for class with Placer School for Adults.
Show Choir
Roseville Theatre Arts Academy 241 Vernon Street, Roseville
rosevilletheatreartsacademy.com
September 29, October 6, 13 & 20, 8-9 p.m.
$40/month
Ages 10 and up will enjoy plenty of playful music, harmonies, sight reading and technique, and just a bit of movement at this fun-filled course.
MORE

Copyright Laws: What Artists Need to Know
Blue Line Arts, 405 Vernon Street, Suite 100, Roseville,
bluelinearts.org
Saturday, September 13, 11 a.m.-1 p.m.
$20 members/$25 non-members
Learn the basics about copyright laws as they pertain to artists. Local attorney, Stephen Davis, will share information about what copyright is, how to copyright your work, and field questions from the audience in this two-hour workshop. 
Writing as a Path to Healing
Wellness Within, 609 Oak Street, Roseville
wellnesswithin.org
Select Wednesdays, 5:30-7 p.m.
Free, donations accepted
Words are powerful. They can be used to give voice to your personal journey. You can write your "art out" in a comfortable, supportive environment. Prompts, such as poems, objects, visual images and music are provided to inspire the group.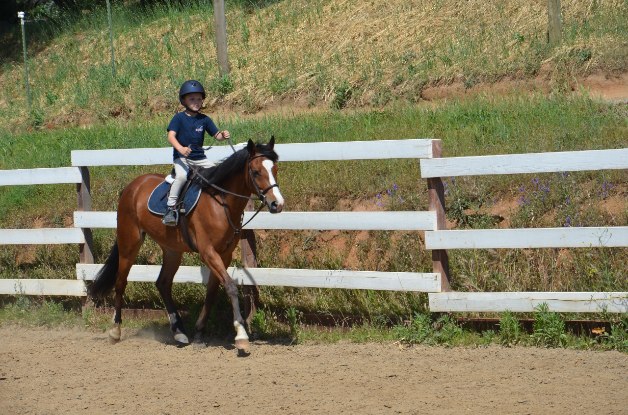 Horseback Riding Lessons
Cavallo Stables, 5730 Fruitvale Road Newcastle,
cavallostables.com
Tuesdays-Sundays, by appointment only
$65 for private lessons, $50 for group lessons
Beginner lessons focus on the education of horsemanship and basic riding skills. Each lesson includes 30 minutes of tacking up and un-tacking, and 30 minutes of riding time. Intermediate and advanced lessons focus on more advanced riding skills, strengthening, pole exercises and jumping. Each lesson includes 60 minutes of riding time, horse and equipment. The rider is asked to come 20 minutes early to prepare the horse and stay 20 minutes after to care for the horse.