Young at Art
Aug 27, 2014 02:41PM ● By Kourtney Jason
Young at Art – Art Classes – Sept. 2014 [0 Images]
Click Any Image To Expand
Whether you prefer stick figures to still life or you've already had your first art gallery showing, you're likely to be surprised by the diverse art community surrounding us. Thankfully, there's no shortage of local art classes for any skill level—courses sure to spark creativity, relieve stress and increase your morale! We've done the footwork to compile the most interesting offerings—from painting and cooking to singing—listed here with the cost, schedule, location, materials needed and a description. With a friend, a spouse or as a solo experience, bring art into your life and be amazed as to what you can create.
DRAWING, PAINTING & POTTERY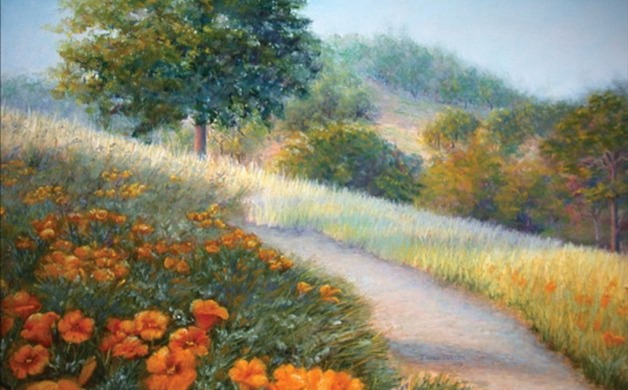 Soft Pastels with Irene Lester
The School of Light & Color, 10030 Fair Oaks Boulevard, Fair Oaks
lightandcolor.com
Tuesdays (ongoing), 9:30 a.m.-noon
$168 for 6-week series, or $32 for single class
Learn to achieve  brilliant and spontaneous paintings with soft pastels. Discover how to layer, blend, and use different types of pastels on various surfaces.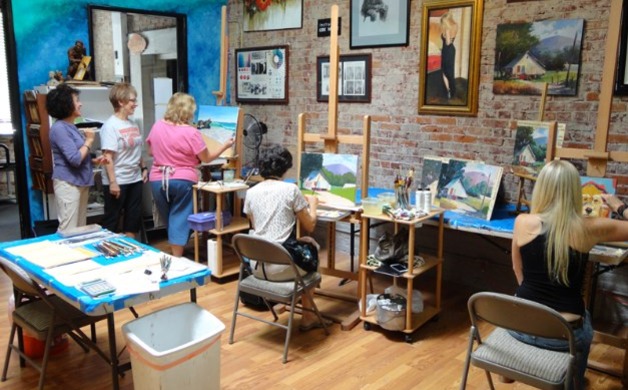 Art Camp with Lucia Rothgeb and Barbara Otey
October 24-26
$25 for the weekend, one day or all three
This weekend workshop is a casual affair and any medium is welcome. Students will bring their own art materials. There's no formal teaching aspect, but you will get a lot of help from fellow artists with critiques.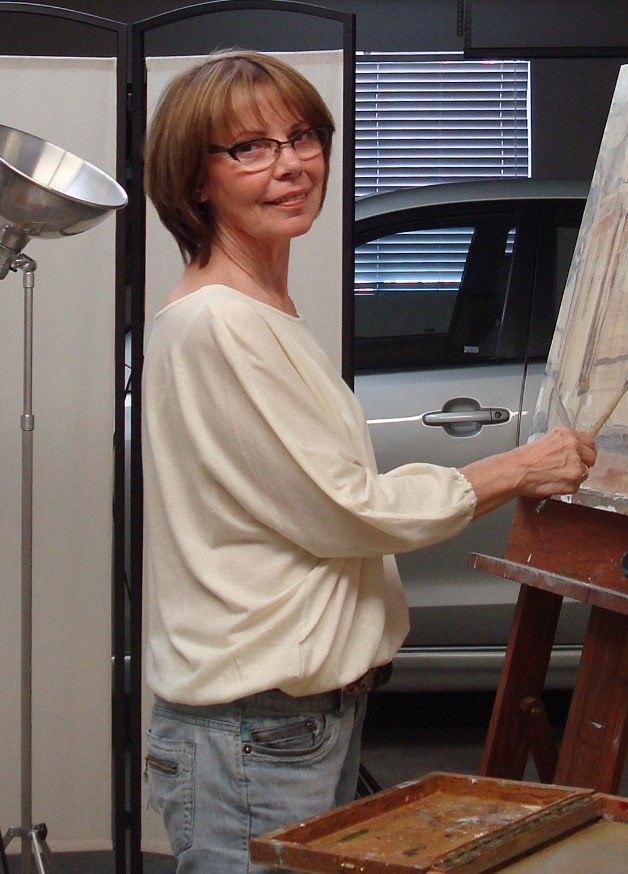 Beginner and Intermediate Oil Painting
Senior Center, 990 Lassen Lane El Dorado Hills
jfratusart.com
Tuesdays (September 9, September 30, October 14, November 4) 12:30-2:30 p.m.
$65 for 6 weeks of classes
This class is for those who haven't picked up a brush for a while, as well as those who never have and anyone who wants to learn more. Easels are provided and a list of supplies will be sent out with sign-ups. Class size is limited to five students. For details, contact Judy at
[email protected]
Oil Painting
Kirk Miller Art Studio, 801 1/2 Sutter Street, Folsom,
kirkmillerartstudio.com
Tuesdays and Thursdays, 10 a.m. to 12:30 p.m.
$130 per session, for four consecutive weeks
Students range from experienced to beginners and only need a "want to" attitude for them to learn in this series of classes. Instructor Kirk Miller will teach fundamentals and encourage students to paint whatever subject they desire.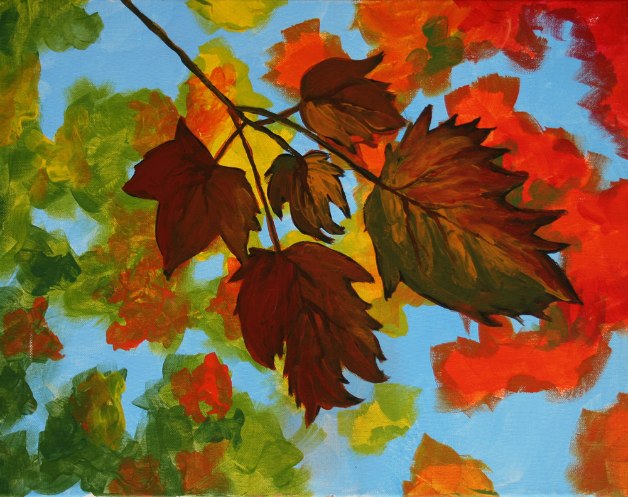 Holiday Classes
801 1/2 Sutter Street, Folsom
paintedcork.com
, 916-442-CORK
Varying dates and times
The Painted Cork "paint and sip" Art Studio creates a fun atmosphere where you and your friends can sip on wine while a professional art instructor teaches you a step-by-step painting class. Guests are allowed to bring their favorite wine or beer and snacks to enjoy throughout the class. Check the calendar to find the paintings highlighted in each class. No experience necessary. These classes are limited to those 21 and older.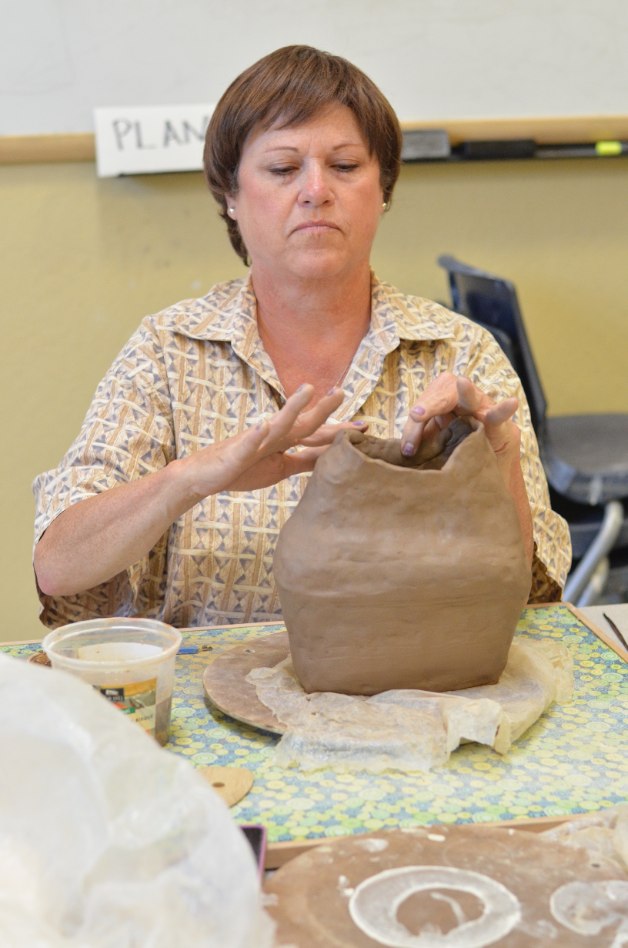 Potter's Wheel
48 Natoma Folsom,
folsom.ca.us
Thursdays, September 11-October 16 6-9 p.m.
$89/$82 resident discount, for 6-week program
Learn the basics of throwing on the potter's wheel. Prepare and center your clay then make bowls, vases and plates. Materials provided on receipt. Clay is $11-$13 from instructor.
Cooking
Farm to Fork: Farmers Market Italian Cooking Class
Murer House, 1125 Joe Murer Court, Folsom,
murerhouse.org/classesworkshops
September 27, 10 a.m. to noon
$40
Start this fun event with a brisk walk to the local farmers' market where you'll search for "in-season" ingredients and then head back to the Murer House to cook everything you've purchased. Must be 21 to participate. 
Ultimate Chocolate Truffles
CSD Gym Kitchen, 1021 Harvard Way
El Dorado Hills,
eldoradohillscsd.org
November 1, 10 a.m.-12:15 p.m.
$39
Ages 12 and up will make elegant, dome-shaped truffles with a variety of luscious fillings, including white, milk and dark chocolate. Learn how to flavor basic ganaches (fillings) with liqueurs and oils. Make and take a dozen truffles in a gift box, plus receive recipes, notes, tips and truffle molds. Bring a material fee of $12 to instructor.
Ragú alla Bolognese with Wine Pairing
Murer House, 1125 Joe Murer Court, Folsom,
murerhouse.org/classesworkshops
December 6, 10 a.m. to noon
$40
This class will focus on one of Italy's most versatile recipes, Ragú alla Bolognese (ground beef, pancetta and tomato sauce). Must be 21 years old.
DANCING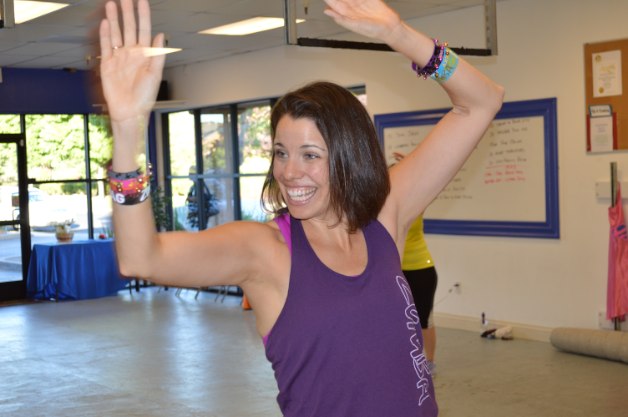 Zumba
SuperFit Camps, 118 Woodmere Road Folsom,
bridgetclarke.zumba.com
Wednesdays, 7 p.m.; Saturdays, 12:30 p.m.
$5 drop-in fee
Zumba is a Latin cardio class for adults of all ages. The dances vary from salsa and merengue to hip-hop and toning. The class lasts one hour and tennis shoes are the only requirement.
East Indian Semi-Classical Style of Dance for Adults
Mudradances at Hawkins School of Performing Arts, 118 Woodmere Road, Folsom,
hawkinsschool.com/independent-providers/
Wednesdays, 6 p.m.; Saturdays, 9 a.m.
$40 for one month
Comparable to a contemporary style of dance, the semi-classical style focuses on a formal and disciplined type of dance. No prior experience is needed. The teachers focus on quality and learning dance rather than only doing shows. For details, email
[email protected]
Ballroom Dance
Center Stage Dance Academy, 2203 Francisco Drive, Suite 150, El Dorado Hills,
csda.info
Private Lessons, as scheduled
Cost varies
Learn the fundamentals of ballroom dancing and progress from basics to intermediate patterns and techniques. Also on offer are salsa and swing. Call 916-849-6257 to schedule lessons with ballroom expert, Adriana Clark.
SEWING & QUILTING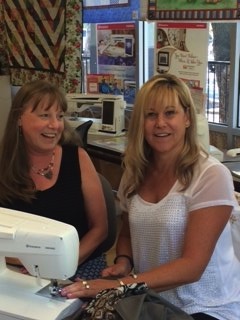 Adult Sewing with Ruth Anne Schroeder
Sew Fun Fabrics, 150 Natoma Station Drive, Suite 200, Folsom,
sewfunforall.com
, 916-353-2700
Wednesdays, 11 a.m. to 2 p.m. or 5:30-8:30 p.m.; $20 per session or $60 for 4 classes
This class is for anyone interested in improving their sewing skills. If you're sewing for the first time, you'll learn how to make pajama pants, a pillowcase or an apron. If you've sewn before, you'll be encouraged to pick a project that won't overwhelm you.
Beginning Quilting with Ruth Anne Schroeder
Sew Fun Fabrics, 150 Natoma Station Drive, Suite 200, Folsom,
sewfunforall.com
Thursdays, starting September 11 and continuing for 7 weeks (some breaks in schedule); $125 for the series
Ruth Anne will lead you through the process from fabric and thread selection, cutting and piecing with accuracy, adding borders, and finishing your quilt. This series is for those who are new to quilting.
Fun and Easy Introduction to Sewing Class
Meissner Sewing, 1013 Riley Street
Suite 400, Folsom,
meissnersewing.com
, 916-984-7071
Available year-round; $60
In this three-hour class, students learn how to properly set-up a machine and dozens of basic sewing techniques. Each student will make a tote bag—complete with monogramming and inside and outside pockets. Students don't need to bring any supplies: Meissner provides everything, including the sewing machine!
Health & Wellness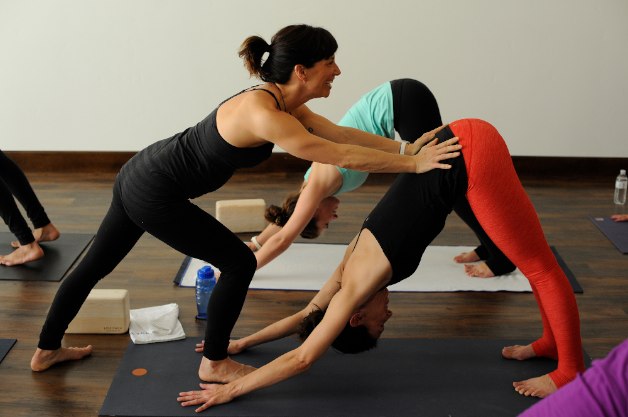 ZUDA Yoga Assisting Program
Zuda Folsom, 220 Blue Ravine Road Suite 130, Folsom; Zuda Yoga Midtown 1515 19th Street, Sacramento
zudayoga.com
September 27-28, noon to 5 p.m. (Midtown location); October 4-5, noon to 5 p.m. (Folsom location)
$299
This hands-on training will spark your true understanding of yoga poses. Teachers will gain confidence in their interactions with students on and off the mat; non-teachers will receive a new perspective of their personal practice. Please note: The first weekend of this training meets in Midtown and the second weekend will meet in Folsom. This workshop is open to everyone.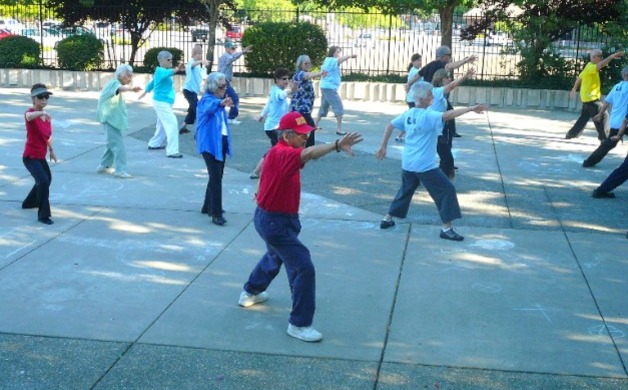 Tai Chi
CSD Gym Exercise Room, 1021 Harvard Way, El Dorado Hills,
eldoradohillscsd.org
; Wednesdays and Fridays, 8-9 a.m. or Mondays and Wednesdays, 7:30-8:30 p.m.; $49, or daily drop-in fee: $8
Commonly known as "meditation in motion," guang ping tai chi is a gentle form of slow exercise movements for health and relaxation. Daily practice of tai chi can help reduce high blood pressure, strengthen internal organs, improve coordination, and other numerous health benefits. This class is for ages 18 and up.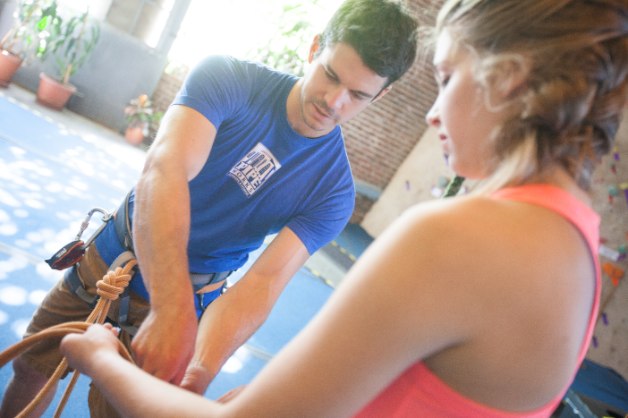 Intro to Climbing Plus (ICC Plus)
Sacramento Pipeworks, 116 North 16th Street, Sacramento
touchstoneclimbing.com/pipeworks
Mondays/Thursdays, 7:30 p.m.
Non-Members: $55/Members: $30
The ICC Plus class is designed for those who are interested in learning basic safety and climbing techniques at the same time. In this two-hour class, you'll learn how to secure your harness, tie in as a climber and belay your partner. Once you've mastered these fundamentals, your instructor will teach techniques to help you climb longer and stronger. Cost includes rental gear, basic safety instruction, climbing technique, and a free day pass so you can return within the week to practice.
Jazzercise
Center Stage Dance Academy, 2203 Francisco Drive, El Dorado Hills,
csda.info/adult_fitness.htm
Sundays, 8:30 a.m.; Mondays, 6:35 p.m.; Tuesdays, 5:30 a.m. and p.m.; Wednesdays, 5:30 p.m.; Thursdays, 8:05 a.m. and 5:30 p.m.; Fridays, 5:30 a.m. and 9:15 a.m.; prices vary
Life's too busy for boring workouts. Body-blasting music mixes with 60 minutes of sweating, smiling and laughing through Pilates, yoga and kickboxing moves. Call Sue at 916-933-2888 for more details.
Mindfulness Meditation for Adults
Clarity Academy For Spiritual Arts, 10265 Old Placerville Road Suite 1B, Rancho Cordova
clarityspiritualacademy.org
Tuesdays, September 2-30, October 21-November 11, 5:30-6:30 p.m.
$40 per month or $15 per class (some scholarships available); first class free
With guided meditation, visualization and breath work, this class can teach you coping skills, and how to release feelings of worry or fear. For these classes, participants should wear comfortable clothing and bring a meditation pillow (if you have one) and a water bottle .
Music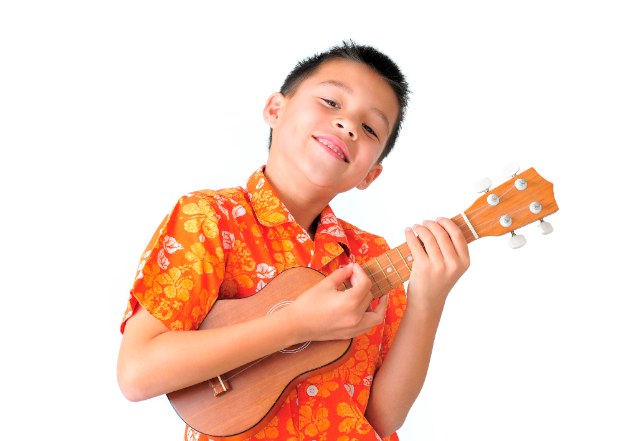 Ukulele Class
Nicholson's MusiCafe, 636 East Bidwell Street, Folsom,
[email protected]
; Saturdays, 1-2 p.m.; free
Bring your ukulele and a fold-up music stand to this one-hour class. It's popular, so arrive early to get a seat. Also check out their free Beginner Bluegrass Club that meets the third Thursday of the month from 6:30-8 p.m. Call 916-984-3020 for details.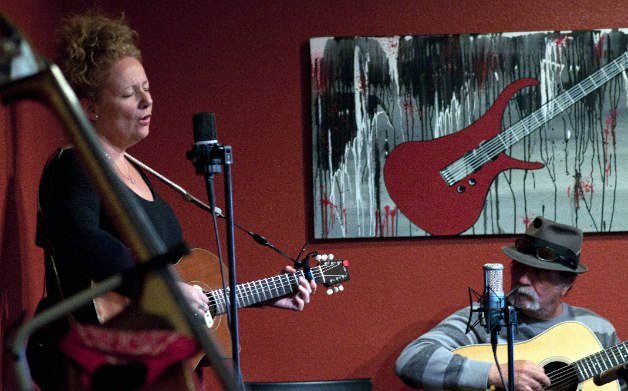 Intro Guitar
CSD Gym Classroom, 1021 Harvard Way El Dorado Hills,
eldoradohillscsd.org
Thursdays, October 2-23, 7:45-8:30 p.m.
$44
Learn chords, strums, picks and songs. No experience necessary. Bring a guitar and a copy of the book Step One: Teach Yourself Guitar by Hal Leonard. Class is for ages 12 and up.