Gifts, Home Décor and More - Let's Shop - July 2014
Jun 30, 2014 04:23PM ● By Style
Green Acres Nursery – Photo by Dante Fontana © Style Media Group
http://sierrafurnitureco.com/
http://eldoradonursery.com/
All Your Gardening Supplies:
Green Acres Nursery & Supply is a local, family-owned plant nursery that opened in 2003. It currently has three locations and is gearing up to open the fourth in Elk Grove next year. As eating locally has become a growing movement, the popularity of edible plants has greatly increased. "People want to know what they're eating and keep it organic," says Kellie Natoli, a marketing specialist at Green Acres. "Anything edible has been very popular, including fruit trees, berry vines, blueberries, vegetables and herbs." Green Acres also sells high-quality organic soils and fertilizers, tools and pretty much anything else you need to grow your own garden. As of 2012, the Folsom location offers outdoor furniture and grills. Location: 205 Serpa Way, Folsom, 916-358-9099,
idiggreenacres.com
//  ALSO CHECK OUT:
El Dorado Nursery & Garden, 3931 Durock Road, Shingle Springs, 530-676-6555, eldoradonursery.com; Front Yard Nursery, 5801 Mother Lode Drive, Placerville, 530-626-3494,
frontyardnursery.com
Find Your Statement Piece:
Looking to add a little "wow factor" to your home? Look no further than Affordable Furniture and Blinds. For nearly a decade, owners Paul and Bridgett Hartshorn have strived to give their customers attentive service and quality products at affordable prices. Offering furniture, mattresses, window coverings and home décor, they're a perennial favorite in the annual Style Readers' Choice Awards. Location: 55 Fair Lane Placerville, Placerville, 530-621-9566,
affordablefurnitureandblinds.com
//  ALSO CHECK OUT:
Sierra Furniture and Mattress, 1267 Broadway, Placerville,
530-622-6478, sierrafurnitureco.com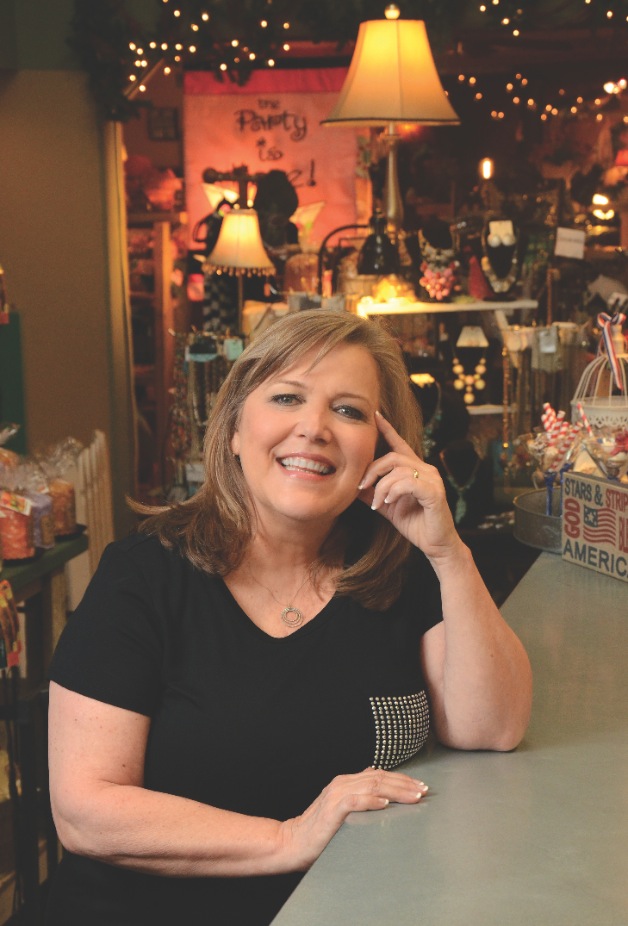 An Eclectic Mix:
Stoves, Décor, clothing, candles, gifts and more! Though it started as a wood, gas, fireplace and stove store in 1987, Country Elegance has grown to be a top destination for home décor. "We decided to add unique home décor to make it more pretty," says owner Michele. "And it exploded! Twenty-seven years later, we're still selling stoves and fireplaces, which is our bread and butter, and that allows me to have the rest of the store with décor, women's clothing and accessories." A popular item is Cake candles that come in a variety of yummy, delicious-smelling scents. They are long-burning and highly scented, she says. Many of the items in the store make for great gifts, which is why it also offers complimentary gift wrap year-round. Location: 4496 Missouri Flat Road, Placerville, 530-622-9338,
countryeleganceplacerville.com
.
Chic Furniture Paint: 
"Repurpose, recycle, recreate and relove" is the motto of The Painted Owl. And it couldn't ring more true—a simple coat of paint can give almost any boring or uninspiring piece of furniture new life! The Painted Owl offers Maison Blanche Furniture Paint, which is known for its soft, velvety finish as well as being extremely low in organic volatile compounds. It's a green alternative to traditional oil-based paints commonly used on furniture. Beyond paint, The Painted Owl provides home furnishings and décor created by local artists and crafters. They also teach classes on how to upcycle or create new looks on furniture with various paints and finishes. Location: 376 Main Street, Placerville, 530-621-1886,
the-painted-owl.com
 //  ALSO CHECK OUT:
Little Shabby Shop at 484 Pleasant Valley Road, Suite 22, Diamond Springs, 530-626-9999,
facebook.com/littleshabbyshop
Beautiful Iron Décor:
Under the Arbor is one of the largest home décor stores in El Dorado County with more than 7,500 square feet of unique and affordable merchandise available. The wide selection of iron décor can put a rustic touch to any room in your house. From stars to hang on the wall to knobs for doors, each piece is priced so well that it's a deal you can't refuse! Location: 4120 Sunset Lane, Shingle Springs, 530-677-0100,
underthearbor.com
 //  ALSO CHECK OUT:
Placerville Hardware at 441 Main Street Placerville, 530-622-1151,
facebook.com/placervillehardware
; Grapes & Ivy, 440 Main Street, 530-622-9746; and El Dorado Nursery & Garden, 3931 Durock Road, Shingle Springs, 530-676-6555,
eldoradonursery.com
Personalized Wine Bottles: 
Commemorate any occasion with custom-labeled wines at (you guessed it!) It's Personal Wines! The Personalized Label Program offers you the opportunity to create the perfect label with the help of the in-house design team. Each label's design is tailored to fit your special celebration and then applied to the company's award-winning wine. Costs: sparkling wine, $10; reds and whites, $12-$14. Location: 250 Main Street, Placerville, 530-303-3792,
itspersonalwine.com