Beauty and Beyond - Let's Shop - July 2014
Jun 30, 2014 02:34PM ● By Kourtney Jason
Bridal Hair and Makeup:
A big fear for brides is not looking like themselves on their special day. With the team at Atrium Salon and Spa, they'll know just how to highlight your favorite features for when you walk down the aisle and have a thousand-plus pictures taken. The salon also offers special discounts for bridal parties of three or more, and will provide light bites upon request during the pampering!  Location: 6851 Douglas Boulevard, Granite Bay, 916-791-8585,
atriumsalonspa.com
//  ALSO CHECK OUT: 
  All Dolled Up, 3805 Taylor Road, Suite 9, Loomis, 530-888-1562,
alldolleduphairandmakeup
; and Lea Buehler BGorgeous, Roseville, 916-705-5827,
lbgorgeous.com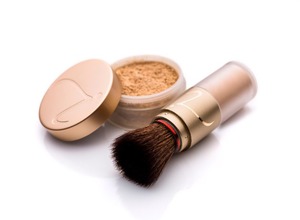 Makeup That's Good for Your Skin:
The NEST at Wine & Roses only sells beauty products with proven benefits. With the Jane Iredale mineral makeup line, you'll look good, feel good and give your skin exactly what it needs. The mineral powders are a foundation, powder, concealer and sunscreen—all in one! And every product in the line is multi-functional. Location: 2505 W. Turner Road, Lodi, 209-334-6988,
winerose.com/spa/the-nest
.
//  ALSO CHECK OUT:
   Skin Philosphy by Kelly, 1850 Sierra Gardens Drive, Suite 26, Roseville, 916-813-7546,
skinphilosophybykelly.com
Products for Luminous Skin:
Crushed VLVT Hair/Skin is dedicated to just that—quality hair and skin care. It's the latest addition to a family of downtown Sacramento salons, Maverique Style House and Spanish Fly Hair Garage. "We are dedicated to the craft and chemistry of what makes our clients hair and skin stay healthy and beautiful," says manager Adriane Hoeft. C E Ferulic by SkinCeuticals is a great product for all skin types and has been a great seller, she says. It combines proven antioxidant vitamins C and E with ferulic acid to maximize antioxidant performance, enhance protection against damaging UVA/UVB rays to better prevent premature signs of aging and stimulate collagen production to help diminish the appearance of photo-damage. For hair care, the salon carries Bumble and Bumble exclusively. "The hottest item right now is the newly released Hairdresser's Oil family from Bumble and Bumble, which includes shampoo, conditioner, primer and oil," she says. "The gist? It softens, silkens, tames, defrizzes, detangles and protects dry hair for a total transformation. The Hairdresser's Oil line is definitely flying off of the shelves and should be our number seller for 2014!" Location: 5520 Douglas Boulevard, Suite 140, Granite Bay, 916-774-0440,
crushedvlvt.com
//  ALSO CHECK OUT:  
Dolce Vita Day Spa, 9719 Village Center Drive, Suite 110, Granite Bay, 916-772-7733,
dolcevitads.com
Products for Hollywood Hair: 

Forget having hair envy over your favorite celebrities' locks. Go to Zimbali Salon and Spa, and you'll have red carpet worthy hair in seconds. "We carry fantastic products that complement each other and will not harm the integrity of your hair," says co-owner Sky Sanchez. "Without a doubt, the most exciting product we carry is probably the most exclusive product in the country! We are proud to be one of the first salons to be carrying WolffBehr Serum. It's only available in four salons nationwide, two of which are the product creators." The serum is perfect for styling, finishing, adding weightless natural shine, detangling, hydration and smoothing. Zimbali Salon's other hot items are Kerastase Initialiste (helps in hair regrowth within about 7-14 days), Lira Caviar Creme (a rich luxurious face cream) and Balmain hair extensions. Location: 4067 Cavitt Stallman Road, Suite 100, Granite Bay, 916-771-2701,
zimbalisalonandspa.com
//  ALSO CHECK OUT: 
Shades Color Bar and Hair Salon, 6608 1470 Eureka Road, Suite 160, Roseville, 916-960-5929,
shadescolorbar.com