Foodies Galore - Let's Shop - July 2014
Jun 30, 2014 02:08PM ● By Kourtney Jason
FRESH BERRIES AND FIVE-POUND BAGS OF MANDARINS:
The ability for each Whole Foods Market location to be unique is what makes the store so special, says Marty Jenkins, store team leader of Whole Foods Roseville. "We're able to have a local vendor work with just one store," he shares. "Most companies would not do that. But who's going to know a community better than it's local store?" Since seasonal produce is so popular at Whole Foods, the Roseville team works hard to build great partnerships. One of Marty's favorite local vendors is Placer County's Highland Orchard, which brings in five-pound bags of mandarins every year beginning in November. Just two years ago, Highland Orchard added a berry crop, which has been met with rave reviews. A high-end blackberry is available in late spring-early summer, and it's one of Marty's favorite items. Another top pick is the tayberry, which is similar to a loganberry. "I love them so much I freeze them and enjoy them throughout the year," he says. "Both of these berries are exclusive to our store." Both berries make great fruit pies, or you can eat them straight out of the carton. And when frozen, they're great for smoothies! Location: 1001 Galleria Boulevard, Roseville, 916-781-5300,
wholefoodsmarket.com
//  ALSO CHECK OUT: 
  The Auburn Farmer's Market (year-round, 8 a.m. to noon at the Old Town Courthouse parking lot) on Saturdays and the Quarry Ponds Town Center Farmers' Market (8:30 a.m. to 1 p.m., through September 28) on Sundays
Gifts for the Wine Lover:
Located in the Shenandoah Valley of the Sierra Foothills is Terra d'Oro Winery. Best known for its Zinfandels, the winery produces many delicious wines, including Italian varietals like Pinot Grigio, Sangiovese, and the perennial favorite Barbera. At both noon and 2 p.m. on any Friday, Saturday or Sunday, Terra d'Oro offers a free and fun tour of its 64,000 square-foot production building (reservations required for groups of six or more). Tastings are also complimentary, and the gift shop—complete with giftware, logo apparel and gourmet food products—is a must-see when shopping for a wine lover. Make it a family outing or a romantic date when you relax at the large, shaded picnic area and take in the gorgeous vineyard views.
Location: 20680 Shenandoah School Road, Plymouth, 209-245-6942,
terradorowinery.com
//  ALSO CHECK OUT: 
  Bear River Wine Tasting, 10024 Linnet Lane,  Auburn, 530-269-2327,
sierraknollswinery.com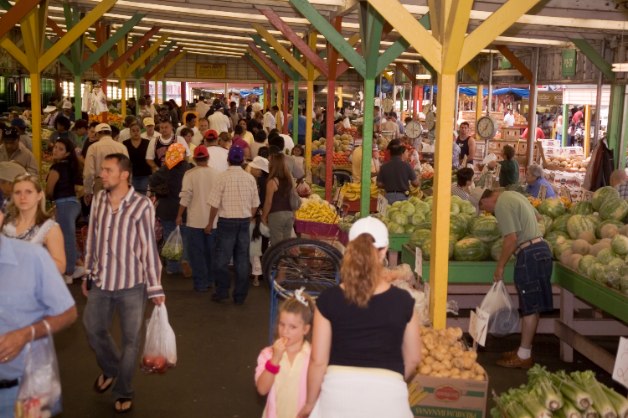 corn dogs, cold beer and fresh produce, all in one place:
If sipping a cold beer, chowing down on a corn dog, shopping for produce and browsing garage sale items sounds like fun, then Denio's Farmers Market and Swap Meet is your place. "With over two acres of fresh produce, any other farmers' market around doesn't come close," says Tracie Denio, marketing manager and a third generation Denio running the business. "We have three generations of Denios currently active on a day-to-day basis with our company," she says. Her father, Ken, is the owner—he took over the market from his parents, who started it in 1947. Her brother, Eric, is the operations manager, cousin Rich is in the operations department as well, and son Josh is a weekend employee.
Location:
1551 Vineyard Road, Roseville, 916-782-2704,
deniosmarket.com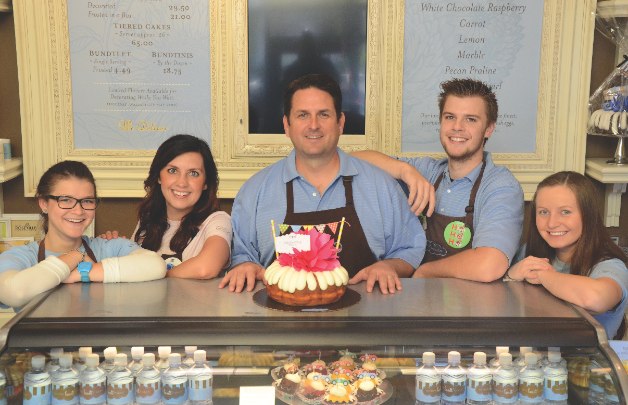 Custom, House-Made Cakes for Every Occasion:
For Nothing Bundt Cakes owner Cameron Diviak, he believes everyone deserves a tasty treat every so often. The bakery, which opened in Roseville in 2011, specializes in delicious bundt cakes, as well as a sampling of fun, interesting gift items. "We bake our cakes and make our frosting on site," he says. "Other than mixers and ovens, everything is done by hand." The cakes come in four sizes and 10 flavors, including white-white chocolate, red velvet, lemon, cinnamon swirl and more. Have a birthday coming up? Try a 10-inch cake decorated for a birthday—it's the most popular order! Location: 1112 Galleria Boulevard, Suite 140, Roseville, 916-780-2253,
nothingbundtcakes.com
//  ALSO CHECK OUT: 
  Sweet Cakes by Rebecca, 7601 Sunrise Boulevard, Citrus Heights, 916-370-7760,
sweetcakes.biz
; and Kathy's Little Cakery, Lincoln, 916-475-3284,
kathyslittlecakery.com