For the Kids - Let's Shop - July 2014
Jun 27, 2014 11:51AM ● By Style
Nicholson's Music – Photo by Dante Fontana © Style Media Group
DISCOUNTED BOOKS:
As a kid, Folsom Police Sergeant Ron Peterson used to stay up past his bedtime reading with a flashlight under his covers. Since then, his love for books has not dwindled. As the new co-owner of Colton Books with his son Ryan, Peterson hopes to inspire and encourage kids to enjoy reading as much as he does. One of their first orders of business has been to expand the teen and children's section at the store. Colton Books started with three walls of books aimed at toddlers up to high-school-aged kids and plans to expand that to at least five, nearly doubling the books. "I didn't even know the store was here for 19 years of my life! And now middle school students who come in and love to read see that we're a valued resource…they're excited. It's so nice to see that." Check out what's in stock or come by to sell books from your own collection. (Colton Books will offer store credit in exchange.) And if you have boxes of books, they'll pick them up from you. Location: 604 East Bidwell Street, Folsom, 916-983-0763
//  ALSO CHECK OUT: 
The
Folsom Public Library
at 411 Stafford Street, Folsom, 916-355-7374; and
Face in a Book
at 4359 Town Center Boulevard, Suite 113, El Dorado Hills, 916-941-9401
---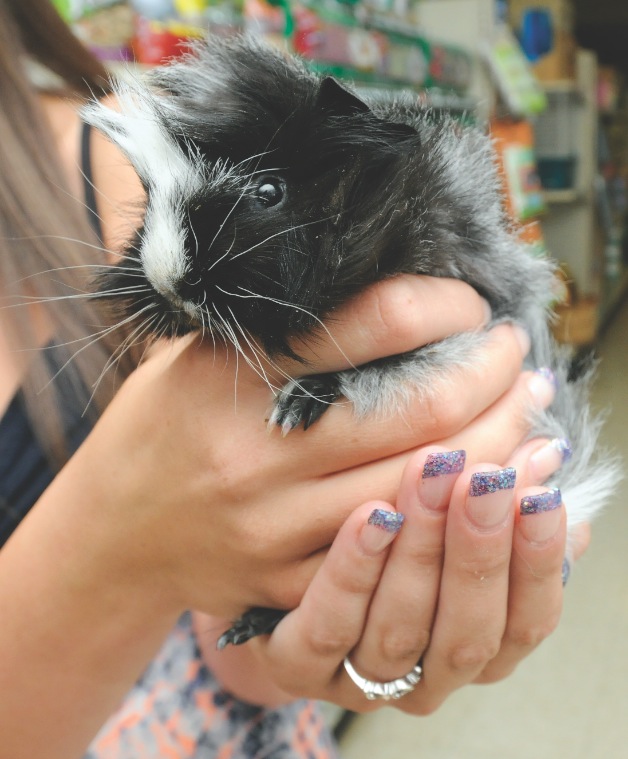 AN ANIMAL COMPANION:
From fresh and saltwater fish (over 60 tanks to choose from!) to rabbits, guinea pigs, chinchillas and hand-fed baby birds, Lees' Feed and Western Store has a friend for your kiddos to take home.
Lees' Feed
carries all the food, shelters and supplies needed to keep your pets happy, healthy and living a long life. Location: 4110 Mother Lode Drive, Shingle Springs, 530-677-4891
//  ALSO CHECK OUT:
City of Folsom Animal Shelte
r (at Blue Ravine Animal Hospital) at 1770 Prairie City Road, Folsom, 916-984-0990; and
Fat Kitty City
at 4534 Town Center Boulevard, El Dorado Hills, 916-939-3418
---
BACK TO SCHOOL CLOTHES: 
Starlight Starbright
is a boutique for children's clothing, shoes and more for girls (up to size 14) and boys (up to size 8). Founders Kerri Kaye, Kristin Ladehoff Salmans and Karen Pizzo McConnell are experts and can help with furniture, bedding, décor, clothing, shoes and more. Top brands include Haute Baby, Za Za Couture, Fore Axel, Hudson and more. Location: 711 Sutter Street, Folsom, 916-983-9977
//  ALSO CHECK OUT:
Just Between Friends
(public sale August 15-17) at 66 Clarksville Road, Folsom; and
Jordan's Closet
at 2222 Francisco Drive, Suite 210, El Dorado Hills, 916-933-3206
---
The Sound of Music:
At the family-owned and operated
Nicholson's Music Co.
, ukuleles are one of the most popular items purchased. The store also carries a large selection of acoustic and electric guitars and basses (as well as amplifiers), banjos, mandolins, violins, violas, cellos, Jupiter brand band instruments, and percussions instruments such as djembes, cajons, bongos and more. If you're just looking for a rental, the store offers guitars and band and orchestra instruments. "What we believe is unique to our store is that not only are our instruments sold at competitive prices, but we also take great pride in that every string instrument undergoes a rigorous inspection, be it a $3,000 Martin guitar or a $30 ukulele," Nora Nicholson says. "Then it is sent to the repair shop for final adjustment and will again be adjusted to the playability of the person who purchases it. We also offer a '3,000 mile' check, which means you bring the instrument back in three months for a free restringing and adjustment." Location: 632 East Bidwell Street, Folsom, 916-983-0763
//  ALSO CHECK OUT:
El Dorado Hills Music
at 873 Embarcadero Drive, Suite 2, El Dorado Hills, 916-939-0440; and
Dimple Records
at 313 East Bidwell Street, Folsom,
916-983-2600