Summer Splendor
Jun 26, 2014 09:50AM ● By Style
Summer Splendor – Escape 2014 [20 Images]
Click Any Image To Expand
 by Audrey Medina
Do you remember roasting marshmallows around the campfire, or building the biggest sandcastle on the beach? Last summer's mosquito bites may be long forgotten, but a few days of family fun will be remembered for a lifetime. These four itineraries feature the perfect balance of rest, play and learning—all while keeping everyone entertained.
1 / LAKE ESCAPE: North Lake Tahoe
Poke around small-town galleries and shops, rent beach cruisers or get the hang of stand-up paddleboarding along Lake Tahoe's uncrowded North Shore. The laid-back vibes, stunning scenery and  endless options for fun will keep the whole family happy.
Are you a flying squirrel or are you a monkey? Find out at Granlibakken's Treetop Adventure Park. More than 70 platforms, zip lines and aerial walkways will build confidence for everyone over five years old. For high-altitude thrills, take the family to Northstar California Resort where, for $25, kids can have unlimited roller-skating and disc golf time, and enjoy a one-time gem panning and mini-golf session. Snuggle around a fire pit with cocoa and s'mores with Tahoe Star Tours. All ages (between 20-210 pounds) will let their limitations go and fly high at the popular Apex Bungy—a safe, fun and challenging bungee trampoline—and the Apex Ropes Challenge, featuring eight different self-guided elements that combine education and recreation for ages six and up. The Northstar Bike Academy will improve all bikers' techniques, step up their riding skills and enhance overall riding.
EAT:
A night on the town in Truckee starts and ends at Moody's Bistro, Bar & Beats. Go for the fine food and stay for rock and blues later on.
SLEEP:
Northstar California Resort makes a perfect base camp for family fun and offers lodging options to please all parties and budgets—from hotel-style rooms and condominiums to mountain homes and lofts. Free scenic lift rides for hiking or sightseeing (two per stay); access to outdoor spas, swimming pools, a game room and arcade; and DVD/movie rentals will keep everyone happy and well rested.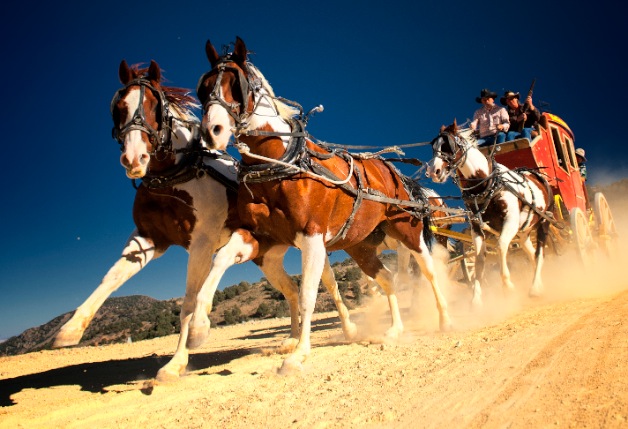 2 / WESTWARD HO!: Virginia City, Nevada
The wild, wild west is still alive and well in Virginia City. Climb aboard the Virginia and Truckee Railroad in Virginia City for a Comstock history adventure, where you'll ride by mines and old towns as the conductor tells tales about the old days. Keep on the lookout for wild mustangs and a gunslinger or two. Find out first-hand what it's like to travel the country by stagecoach with a ride on one of TNT Stagelines' authentic coaches pulled by a six-horse hitch. You'll travel cross-country at real stage speed, complete with all the shakes and rattles. Seventeen million dollar's worth of gold and silver was carted out of the hills at the Chollar Mine, one of the Comstock's richest. Find out how the miners drilled, blasted and hauled ore from deep inside the mountain. On the first Friday of each month—from August through October—all 17 museums in Virginia City are free to the public at Flashback Fridays: Free Museum Days.
EAT:
Head over to Café Del Rio for some of the best Mexican food around.
SLEEP:
Silverland Inn and Suites is family-friendly, centrally located and the perfect spot for taking a swim or an afternoon nap.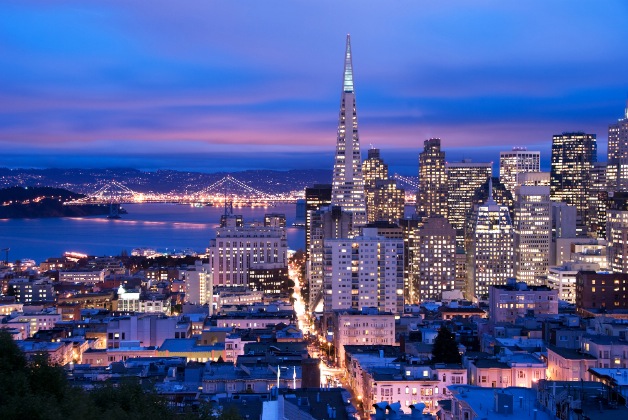 3 / BIG FUN IN THE BIG CITY: San Francisco 
Park the car and enjoy the view from a cable car or city bus with a CityPASS. For a narrated tour at your own pace, hop on the Big Bus for an open-air trip across the Golden Gate Bridge or a ride around town. Hop off at the California Academy of Sciences in Golden Gate Park for a journey through the rainforest, the coral reef and the planetarium. There's more to explore on Pier 15. Art, science and fun are hard to tell apart at The Tinkering Studio, the fog bridge and 600 other interactive exhibits at the Exploratorium. Shake hands with an upside down hologram of yourself, see yourself in black and white in the monochrome room, and enjoy views of the bay as you learn about tides and ocean ecosystems. Play on the roof at Yerba Buena Gardens, check out the Children's Creative Museum or take a ride on the hand-carved, antique carousel.
EAT:
Devour dessert first at the Ghirardelli Ice Cream and Chocolate Shop or head to Lori's Diner (also in Ghirardelli Square) for a '50s-style burger and shake.
SLEEP:
History buffs and ghost hunters will love the Victorian splendor of the Queen Anne Hotel, nestled in the prestigious Pacific Heights neighborhood.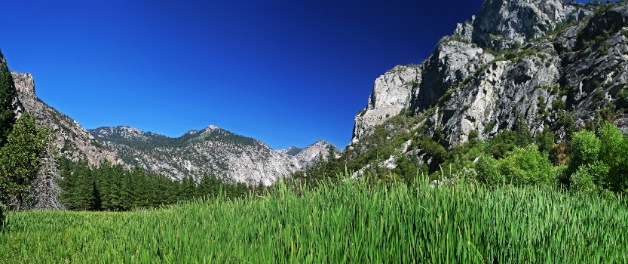 4 / THREE PARKS IN THREE DAYS: Sequoia, Kings Canyon and Yosemite
Three national parks in three days may seem a bit rushed, but the Majestic Mountain Loop will give you plenty of time to take in the big trees, high waterfalls and wildflower meadows. The self-guided driving tour will take you through Sequoia, Kings Canyon and Yosemite without a punishing schedule or worrying about directions.
Sequoia's Giant Forest Museum will give you the whole story, but a hike up Moro Rock and an up-close view of the largest living tree will never be forgotten. Explore the underworld at Boyden Cavern, or take a lovely short walk around Zumwalt Meadow. You may even see a bear! Park the car and ride the free shuttles around Yosemite Valley to visit the village and the Nature Center at Happy Isles. Hang out near the Merced River or one of the meadows for wildlife watching or a picnic.
EAT:
Grab picnic supplies at Degnan's Deli, Yosemite's best sandwich stop.
SLEEP:
Wuksachi Lodge is convenient and comfortable in the heart of Sequoia National Park, while the Oakhurst Lodge is right at Yosemite's doorstep.