2014 Summer Fun Guide
May 29, 2014 09:30AM ● By Style
Hangtown Car Show – photo by Bill Robinson
Step away from the electronics. We've got everything you need to stay entertained this summer—no TV, cell phone or tablet required. (However, we may allow you to use your computer to sign up for or purchase tickets to these can't-miss events!)
For all ages, budgets and interests, this year's A-to-Z summer guide will give you the inside scoop on what's cool, what's fun and what's free! Come along with us as we show you where to beat the summer heat, get your heart pumping and make memories with the whole family. Summer 2014 will not disappoint!
A is for Antiques
Four blocks of Historic Sutter Street in Folsom will be devoted to a wide and great selection of antiques and collectibles on Saturday, September 13. Admission to the
47th Annual Antique Peddlers Fair
is free, and great food and live entertainment will also be featured. Get there early, as this event is known to draw up to 10,000 shoppers! Parking will be available in the structure located at 905 Leidesdorff Street.
For even more unusual and vintage finds, check out the
Sacramento Antique Faire
every second Sunday at 2300 Front Street in Sacramento. Beginning at 6:30 a.m., peruse fine art, vintage clothing, jewelry, furniture, housewares, military antiques and loads more. Admission is $3 (children 16 and under are free).
Locally, check out the following antique shops:
Placerville Antiques
,
Empire Antiques
,
Gothic Rose Antiques
and Antique Depot Collective (530-677-5542).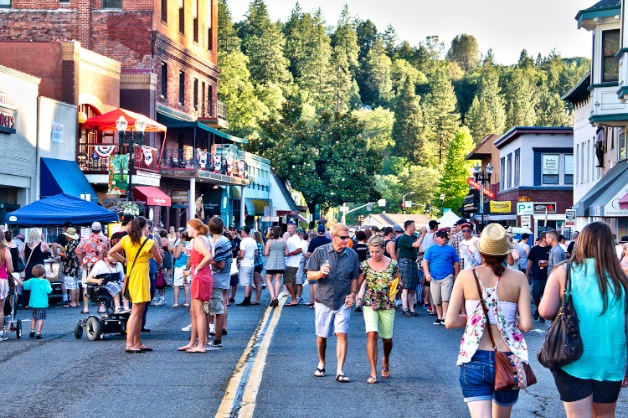 B is for Brewfests
Mmm…beer. The popular
Bell Tower Brewfest
is scheduled for 6 p.m. on June 28. Sample more than 40 craft brews while strolling through Downtown Placerville, and enjoy live entertainment from Achilles Wheel, Shauna Lea & The Hired Guns Band, and the Ice House Blues Band. Tickets are limited and expected to sell out. You can purchase online or locally in Placerville at River City Bank, Cuppa Coffee & More, The Wine Smith and Placerville Brewing.
Carrera Productions will host the second annual Folsom Rhythm & Brews on Saturday, June 14, from noon to 6 p.m. at the Palladio. The boozy and exciting event will feature two stages and six bands, a kids' zone, craft beers from over 40 breweries, great food and more. Admission is free and tasting kits start at $5. folsomrhythmandbrews.com
You can enjoy even more brewskis at the
Sixth Annual Auburn Brewfest
on 4 p.m. Saturday, June 14 at the Gold Country Fairgrounds in Farrell Wrenn Park. Tickets are on sale now for $25 in advance, or $35 at the door. And, you'll also get a commemorative mug!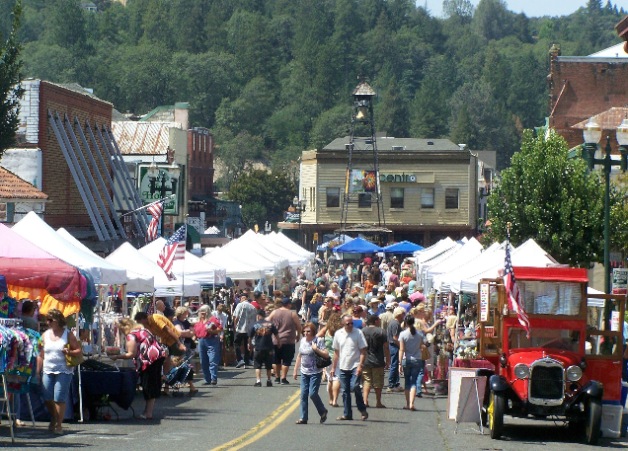 C is for Crafts
Save the date! The
17th Annual Craft Faire
is scheduled for 8 a.m. on August 10 in Historic Downtown Placerville. Main Street will close to host more than 100 artisans from all over the West and their pottery, jewelry, woodwork, quilted and decorating items, dolls, garden items, soaps, candles, food and more. Admission and parking are free.
D is for the Dog Days of Summer
On June 7, bring Fido and the family to Land Park for the annual
Doggy Dash
, a scenic and fun walk that helps raise money for shelter animals. Following the walk, stroll through the Bark at the Park Festival, featuring the best pet products from various local area businesses and specialty shops. Show off your pups' best skills in the fashion show contest or Frisbee competition.
Bring your canine companions and unleash the fun at the
Bark 'n' Splash Bash
at the Folsom Aquatic Center on October 12 from 1-4 p.m. For $10 per pup, they'll be allowed to swim and frolic in the Activity Pool, which features a pooch-pleasing play structure and sloped beach-style entry into the water; and for the water-shy, there's abundant lawn for romping, lounging and doggie socializing. A variety of vendors will be on hand to provide information and product samples. Dog licenses, microchip implants for permanent identification, and rabies vaccinations will be available on-site for a fee.
This year's
Woofstock
is scheduled for 9 a.m. on August 24 at Johnson-Springview Park in Rocklin and will offer various activities, entertainment, a doggy ducky drop, local business vendors and more. Now in its seventh year, this free event is a howl of a time for any canine enthusiast and will benefit area canine rescue groups.
On any day this summer, let Spot off his leash at Hacienda Dog Park in Cameron Park.
E is for Endurocross
For the thrill-seekers reading, don't miss your chance to watch some of the best motorcycle riders in the world as
Geico Endurocross
stops in our area. The fun begins at 7:30 p.m. on Saturday, June 21, at Sleep Train Arena. Endurocross is a mix of supercross, trials and endurance racing held indoors over off-road riding obstacles, including rocks, boulders, logs, sand, mud, a water-hole and special obstacles (like giant tires). The general public will be allowed to watch the practice runs starting at 8:30 a.m. on June 21. Tickets range from $12.50 (kids 2-12) to $45 (VIP).
Fans can also catch
Ultimate Enduro
at the Placer County Fair on Thursday, June 19, from 7-10 p.m.
F is for Folsom Pro Rodeo
Giddy up! The
Folsom Pro Rodeo
is bucking its way back to town July 3-5 for its 54th annual festival. There will be non-stop fun for everyone each night, thanks to rodeo clowns, a silver-dollar dig for the youngins', local business food booths, the arrival of the American flag by parachute, motocross freestyle daredevil Justin Ayres and his death-defying back flip, mutton busting, wild rodeo action with bulls, broncs and cowboys, nightly in-arena fireworks, live music and more. The gates open each night at 6 p.m., with riding events at 8 p.m., fireworks at 9:30 p.m. and live music at 10 p.m.
G is for Great American Backyard Campout
Turn the TV off and leave the phone in the house, but don't forget to grab the s'mores ingredients and prepare campfire tales as you head outside for a night away from mind-numbing technology! Sleep under the stars and reconnect with nature during the
10th Annual Great American Backyard Campout
on June 28, an event from National Wildlife Federation (NWF) that encourages families and people of all ages to camp in their backyards and campgrounds. As you plan for the night outside, first head to NWF's website for packing lists, recipes, nocturnal wildlife guides, exploration activities, nature games and more.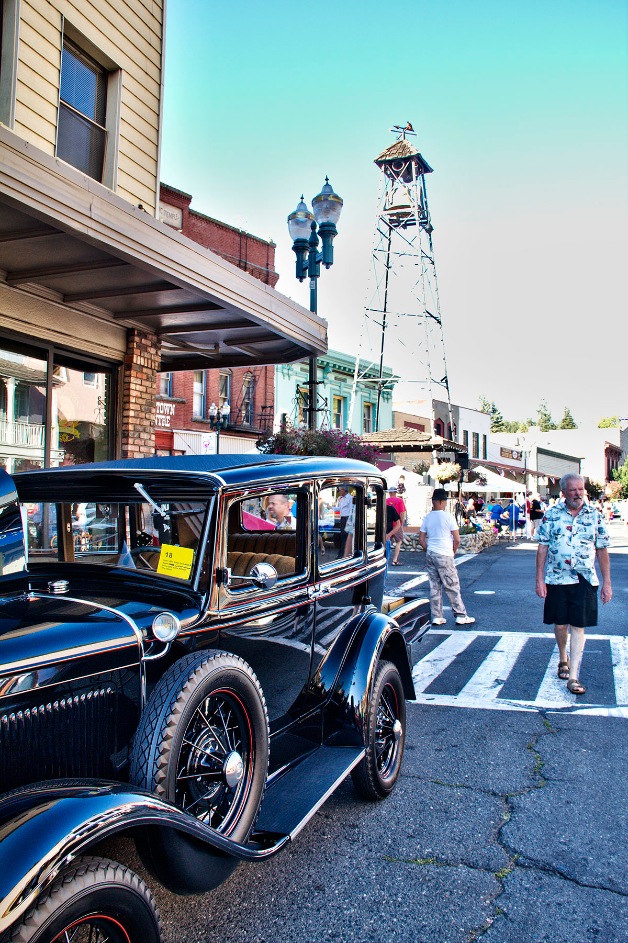 H is for Hangtown Car Show
At 5 p.m. on August 28, the Hangtown Car Show is back, thanks to popular demand! Sponsored by the Placerville Lions Club, admission and parking to this Main Street event are free for spectators. For information and pre-registration to show a car, contact Mike at 530-622-1731.
I is for Ice Cream
There's no shortage of amazing ice cream shops and parlors in our neighborhoods—just check out the "Hit List" on page 14! And to really top this sundae with whipped cream and a cherry, we've got the scoop on the
Sacramento Zoo's 30th Annual Ice Cream Safari
from 4-8 p.m. on Saturday, August 16. With an early bird ticket purchased before August 13 (adults: $17, children 2-11: $13), you'll get all-you-can-eat Baskin Robbins Ice Cream in cones, sundaes and floats along with all-you-can-drink Coca-Cola beverages. Throughout the 14-acre zoo, kids and parents alike will have fun at every corner with face painting, a dance party, and live entertainment. Plus, you can enter the GiRaffle for some awesome prizes. All proceeds will benefit the general maintenance and animal care at the Zoo.
Now to a woman who has been changing the local ice cream scene—let us introduce you to Rachel Sprinkle-Strong, owner of
Popcycle Creamery
. For the past couple years, Rachel has been creating hand-crafted artisanal ice cream push pops, and delivering them on her specialty bike—it has a freezer mounted on the front that can hold up to 200 of her pops. Her flavors change every month, and we are already drooling just thinking about what her summer pops could be. Recently, she served Black Forest Brownie, Spiced Caramel Cookie, Vanilla with Maltballs and many others. Find her around town at local events or with a minimum order of 12 pops or 3 pints, she'll deliver 'em right to you.
J is for Jokes
Get your laughter on with George Lopez and Larry the Cable Guy! Both comedians will take the stage at
Thunder Valley Casino Resort's outdoor amphitheater
on June 13 and July 18, respectively. Lopez, who currently stars on the FX sitcom Saint George, will bring big laughs and social commentary to the Sacramento area. Larry the Cable Guy will get it done with his blue-collar act and homespun humor. Just don't forget your sleeveless shirt and cowboy hat. Tickets for both shows range from $34.75 to $83.75.
Laugh it up Tuesday through Sunday at 9 p.m. at
The Improv at Harveys Lake Tahoe
, which features two new comics weekly.
At
Tommy T's
in Rancho Cordova, don't miss Michael Mancini, the Tonight Show's "World's Funniest Cop" winner (June 5-8); Hangin' with Mr. Cooper's Mark Curry (July 11-13); and Steve-O from the popular JACKASS series (August 28-31).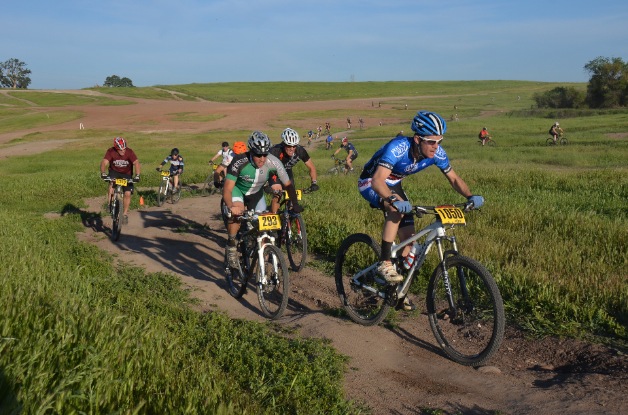 K is for Kickstands
Brush those cobwebs off and get ready to ride your bicycle! The
2014 Prairie City Race Series
in Folsom has two races left on June 4 and June 11. This is the 19th season for the event, and each race brings at least 450 competitors. Walk-up, race-day registration will open at 4:30 p.m., with an additional fee of $5. Grab your family and race together or let the kiddos race on their own. No matter your ability or speed, this series has something for everyone.
Two more great days of racing will take place on June 14 and 15. Race one is the
Folsom Historic Crit
and race two is the
Nevada City Classic
at Downtown Broad Street. Both races are part of the Omnium, where riders must race in both events in order to qualify for the big race. Prizes will be awarded for each race as well as the overall Omnium winners.
Placerville Bike Shop posts
weekly Monday, Tuesday and Wednesday rides
on their website. Open to beginner, intermediate and advanced riders, on road or mountain terrain, it's a perfect way to socialize and burn some calories, too!
L is for Live Music
Head over to the
El Dorado Hills Town Center
for 12 (nearly) back-to-back weeks of guaranteed fun and amazing music at Live on the Boulevard. Starting June 19, Eagles Tribute band Boys of Summer will kick off the can't-miss concert series, which will also feature Petty Theft (San Francisco tribute to Tom Petty and the Heartbreakers), Unauthorized Rolling Stones, Chris Gardner Band, Nathan Owens Motown & Soul Review, Mania (Beatles tribute), Cash Prophets (Johnny Cash tribute) and much more. Don't miss the Folsom Symphony performing American Salute, which will close the series on September 11. Along with the Thursday night concerts in the Steven Young Amphitheater from 6:30-8:30 p.m., the shows will also include food, giveaways and dancing!
Don't miss the Cameron Park Family Concert on Saturday, August 2 at the Cameron Park Lake bandstand from 5-8 p.m. Late for Dinner, one of El Dorado County's hottest and most entertaining bands, will entertain; dancing and good times are sure to follow! Free for residents (must show ID); non-resident admission is $5.
Summer Concerts in the Park is on tap at EDH Community Park on Fridays at 7 p.m. (August 22 and September 5).
M is for Musicals
For the theater geek in all of us, don't miss a chance to see Jesus Christ Superstar when it comes to Sacramento for one show only at 8 p.m. July 15 at Sleep Train Arena. The rock musical became a global phenomenon when it first opened more than 40 years ago, and has now been reimagined for the 21st century as an arena rock spectacular touring North America. Tim Rice and Andrew Lloyd Webber's ground-breaking show features an all-star cast of rock, pop and R&B superstars including Incubus' lead vocalist Brandon Boyd as Judas Iscariot, *NSYNC vocalist JC Chasez as Pontius Pilate, Destiny's Child's Michelle Williams as Mary Magdalene, John Rotten Lydon from Public Image Ltd and Sex Pistols as King Herod, and introduces Superstar Winner Ben Forster as Jesus. Tickets range from $43.98 to $185.73, and are available at
ticketmaster.com
.
For a show closer to home, Todd Ellison & Friends presents the Romance of Broadway on June 6 at
Harris Center
, with the most romantic music from the Great White Way, including West Side Story's "Maria," South Pacific's "Some Enchanted Evening," Man of La Mancha's "The Impossible Dream" and much more. From July 11-20, El Dorado Musical Theater will perform Disney's The Jungle Book, as well as the Best of Broadway on June 17.
N is for Nite Slide
Kicking off June 13 is
Nite Slide at SunSplash Waterpark
, where you can cool off after a hot day with waterslides under the stars! Admission is $19.99, and the park will stay open from 5-10:30 p.m. Join in the evening fun most Mondays-Saturdays through August 2.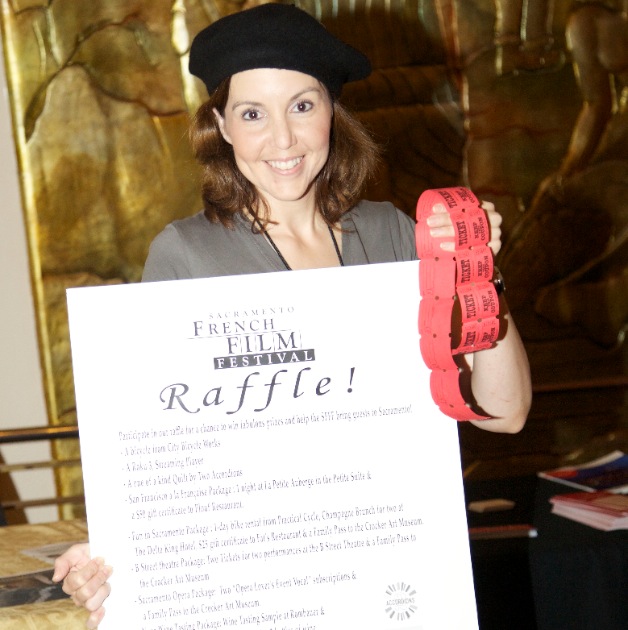 O is for saying "Oh-La-La"
Held every summer at the Crest Theatre,
Sacramento's French Film Festival
will premiere new films, rediscover classics as well as present French short films in exclusivity and Sacramento shorts with a "French flavor" produced by Sacramento artists. The festival opens on Friday, June 20, with an often sold-out catered reception followed by the opening film. Films continue all day Saturday and Sunday for two weekends. Saturday midnight movies are presented to mature audiences, and the festival concludes on Sunday, June 29, with a champagne party following the closing film. All films are presented in French with English subtitles, and shown either once or twice. Tickets are available for single films and passes are available for special events, one weekend or the whole festival.
P is for Puppet Shows
June, July and August are packed with hilarious and charming puppet shows, family-friendly campouts and art days at
Fairytale Town
in Sacramento's Land Park. June brings a Cinderella puppet show (June 7-8), a Family Campout (June 13-14), and A Midsummer Night's Dream and Crystal Ice Cream Fantasy (June 28). Enjoy an International Celebration (July 5), Little Red Riding Hood puppet show (July 5-6), Arts for All Day (July 12), Disney's Sleeping Beauty presented by The Fairytale Town Troupers (July 19-27), and another Family Campout (July 26-27) the following month. And, to close things out in August, Fairytale Town will entertain guests of all ages with Three Billy Goats Gruff puppet show (August 2-3), Cat & the Fiddle Musical Festival (August 9-10), and one last Family Campout (August 15-16).
Q is for Quilts
The three-day
Gold Bug Quilters Annual Quilt Show
will run from September 5-7 at the Cameron Park Community Center. Get a peek at the group's opportunity quilt "Tree of Paradise," which was pieced by members of the guild and quilted by Susan Krinks. Dozens of vendors from the area will also be on hand with everything from quilting machines to thread rippers. Attendees can vote for their favorite quilt as well as visit the country store, participate in the silent auction or basket raffle, watch demonstrations, enjoy good food and enter the raffle for the opportunity quilt. Proceeds will benefit the Gold Bug Quilters scholarship fund for El Dorado County high school and college students. Men will have the opportunity to vote for "Gentlemen's Choice" on their favorite quilts. The event runs from 10 a.m. to 5 p.m. on Friday and Saturday, and 10 a.m. to 4 p.m. on Sunday. Admission is $7 (includes all three days), though men and children are free.
If perusing all of these pretty quilts has you sew inclined to learn, check out
High Sierra Quilters
and
Brothers Sewing and Vacuum Center
; both offer classes aplenty.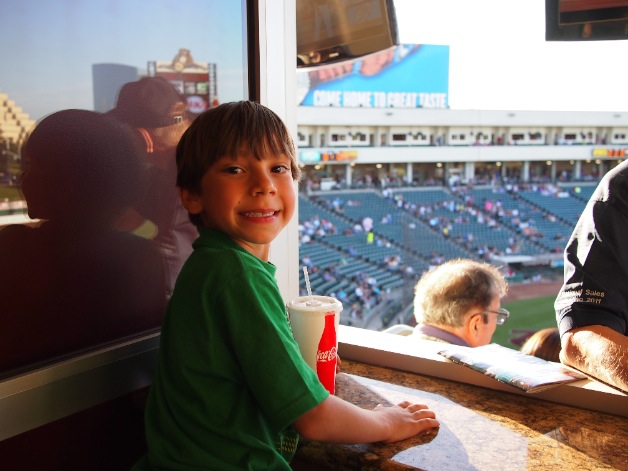 R is for River Cats
The
Sacramento River Cats
will once again take to the bases with summer instructional camps, coached by future MLB stars! The two sessions will be open to kiddos ages 7-12. Camp 1 will be held June 12-13, and Camp 2 will be August 14-15. The two-day camps will include instruction from River Cats players and coaches, Chalk Talk from a River Cats award-winning motivational speaker, a baseball camp T-shirt, and a free ticket to the River Cats game on June 13 or August 15. The cost for a single camp is $109, or $189 for both camps; register soon as camps fill up fast!
For those wanting to be taken out to a ballgame, there are plenty of promotions and ticket plans available. From Family Packs starting at $79 to a Father's Day Package (June 5) with barbecue dinner in the right field area and a Sleepover Night (August 30) where the kids can camp out after the game, there's a game for all!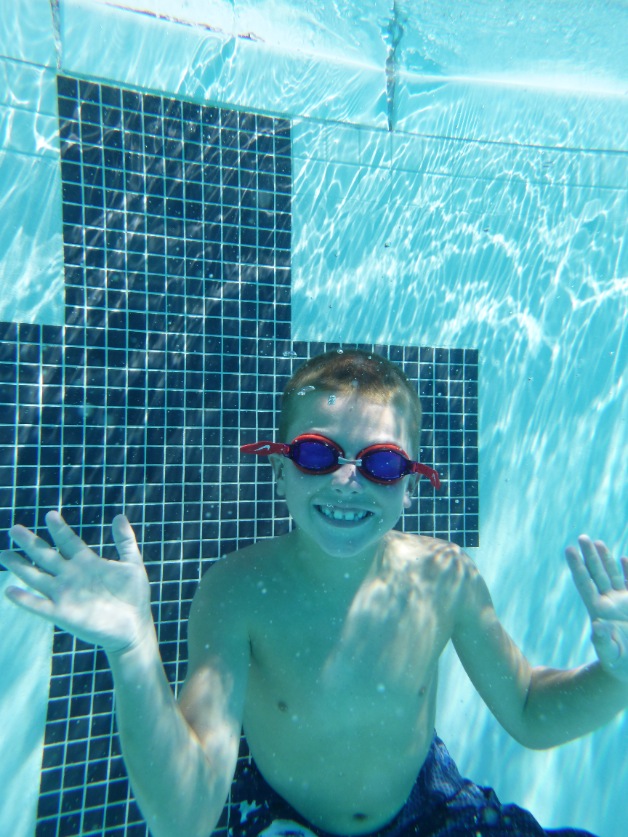 S is for Swimming
Practice your diving, backstroke and belly flops at these public pools!
Folsom Aquatic Center
(1200 Riley Street, 916-355-8318) offers a variety of programs for all ages and ability levels. The El Dorado Hills Community Pool (1021 Harvard Way, 916-614-3228) extends its hours (Monday-Friday from noon to 4 p.m., 7-9 p.m.; Saturday and Sunday from 2-7 p.m.) between now and August 10, and the
Cameron Park Aquatics Pool
has a water slide that can't be beat!
And don't think we forgot about the awesome lakes and rivers that surround us. Folsom Lake (parks.ca.gov/?page_id=500) and its recreation area offer opportunities for hiking, biking, running, camping, picnicking, horseback riding, water-skiing and boating. Fishing offers trout, catfish, big and small bass or perch.
Cameron Park Lake
offers four tennis courts, a playground, walking/jogging trail, fishing, boat rentals and picnic areas, in addition to swimming of course. The park also has a seasonal concession stand. The
American River
spans Placer, El Dorado and Sacramento counties, and offers opportunities aplenty for rafting, kayaking, hiking, horseback riding and more.


T is for Tilt-A-Whirl
Gather the family and head to Cal Expo for dizzying rides (like our favorite, the tilt-a-whirl!), sugary-sweet funnel cakes, the always-happy mascot Poppy and so much more!
The California State Fair
, which kicks off July 11 and runs through the 27, will be open 11 a.m. to 10 p.m. Monday through Thursday and 10 a.m. to 10 p.m. Friday to Sunday. The 17-day fair is a celebration of the great state of California, its industries, agriculture and diversity of its people.
These summer months also bring a wide selection of county fairs, including the
El Dorado County Fair
from June 12-15 at the El Dorado Fairgrounds in Placerville,
Placer County Fair
from June 19-22 at 800 All America City Boulevard in Roseville,
Amador County Fair
in Plymouth from July 24-27 and the
Nevada County Fair
on August 6-10. Many offer free or discounted admission days; check websites for details.
U is for U-Pick Farms
Yes, summer means a different local farmers' market each day of the week, but why not skip it once in a while and head to a farm to pick your own fresh produce? Before you venture to one of these local farms, put an ice chest in your car to keep your fruits and veggies fresh on the drive home. For safety, be sure to wear sneakers with good soles, sunscreen and other protective layers, and don't wear perfume or other scented products that might attract bees. For places to hand pick fresh produce, check out
Veerkamp's Pick'N Carry Berries
in Elk Grove (916-806-4191, usually open June 1-mid July);
American River Cherry Company
in Placerville (530-626-3881, open May to mid July); and
Amber Oaks Raspberries
in Auburn (530-885-3420, open June to November, call for appointment).
V is for Volleyball
Bump, set, spike! Did you know volleyball is the second most popular summer activity after swimming? It's a friendly and competitive game, and it'll give you a great workout. And though we're more than a few minutes away from the ocean, that doesn't mean we can't enjoy the feeling of sand between our toes. All you have to do is head to one of the sand volleyball courts around town! In Cameron Park, head to the Cameron Park Lake recreation area; in El Dorado Hills, venture to Lake Forest or Oak Knoll Parks. And if you're not into volleyball, why not give badminton a try?

W is for Wine Time
Swirl, sniff, sip! There's very little that is more enjoyable than a summer day paired with (get it?) delicious wines. Mark your calendars for
Wine at Town Center
on June 14 at the El Dorado Hills Town Center. Presented by the Rotary Clubs of El Dorado Hills and Cameron Park, and starting at 6 p.m., taste award-winning artisan wines and craft brews, sample bites from local restaurants and rock out to the live entertainment.
Drink some "creative juice" (wine) and paint a masterpiece at one of
Painted. Studios' themed classes
, where you sip local wines and let the brush work its magic. On the 30th of every month, they offer a "Thirty Thirty" special—one class for only $30, regardless what night it falls on!
Another perfect way to while away a summer day? Designate a driver and explore
Amador
or
El Dorado County
for an afternoon of wine tasting. Both regions offer more than 35 wineries to pick from, so map it out ahead of time and bring a picnic lunch (we love the deli sandwiches and prepared foods from Amador Vintage Market!).
X is for X-ploring New Areas
Grab your compass and your camera 'cause we've got some exploring to do! Through September 28, hop on board the
California State Railroad Museum's Weekend Excursion Train Rides
. From 11 a.m. to 5 p.m. each Saturday and Sunday, travel back in time to see how the Sacramento Southern Railroad used to operate along the levees of the Sacramento River. During the six-mile ride (45 minutes round trip), guests will delight in the sights, smells and sounds of an authentic train from an earlier era—complete with vintage closed coaches with comfy seats as well as open-air gondolas with bench style seating. Tickets can be booked online in advance (Monday - Friday) or in person starting at 10:30 a.m. the day of the train ride.
For a trip filled with more secrets,
Old Sacramento Underground Tours
reveal the facts behind the legends that lie below historic buildings and sidewalks. You'll explore excavated foundations and enclosed pathways while hearing tales of devastation, perseverance and determination that led to a successful street-raising project.
If you'd prefer food and drink while you walk, don't miss the
Urban Art, Food & Libations Walking Tour
happening at 2 p.m. on Thursdays through Saturdays through August 30. The tour will explore alleyways, turn corners and travel along one-way streets to view various urban art murals in the Midtown area. Along the way, pop into a few of Sacramento's excellent wine and Port tasting rooms and indulge in Mom and Pop eateries and bakeries. The tour will include six to seven stops over a 3.5-hour time frame. Tickets are $58-$65 per adult.
Y is for Yoga
Get your namaste on with a variety of yoga classes offered in the area.
Main Street Yoga
(447 Main Street, 530-748-3513) has classes for any level of ability, and with classes starting at 6 a.m. and the last one scheduled for 6 p.m., there's no excuse for being too busy! Be sure to inquire about their family plans, too. After all, the family that downward dogs together stays together!
Leap Yoga
(1725 Iron Point Road, Folsom, 916-608-5327) has classes at any level of practice for adults, women who are prenatal/postpartum, and teens and kids.
Z is for Zoo
Calling all animal pals! Spend your summer days (and nights!) at the
Sacramento Zoo
. Bring the whole family out to the Overnight Safaris in June, July and August for an educational evening spent learning about the zoo when the sun goes down! You just might see animal behaviors you never have seen before. Dinner and breakfast are provided. Twilight Thursdays will bring extended Zoo hours, dinner specials, live music and activities in June and July. The King of Feasts Food & Wine Luau on Saturday, June 21, offers gourmet food from Sacramento's finest area restaurants and bakeries, live entertainment, Polynesian dancers and a silent auction.
Hear stories about the animals and meet one of them up close at the
Folsom City Zoo Sanctuary's Storytime at the Zoo
on June 26 and July 24 from 10 a.m. to noon. The Zoo is also the perfect summer day trip—whether you want to feel like a kid again, or bring your kids! Summer hours are 9 a.m. to 3 p.m. (through August 31), Tuesday through Sunday.