Get Fresh
Feb 28, 2014 03:40AM ● By Style
Photography by Dante Fontana, © Style Media Group.
If you want to eat local, fresh and sustainable foods, the farm-to-table movement is for you.
"Farm-to-table is a celebration of seasonality," says Harvindar Singh, local forager for Whole Foods Markets in northern California, explaining the movement is about celebrating local food, knowing where products are grown, and building a healthy community. "Every day we eat, but do we think about where it comes from?" asks Singh. Do you know where and how your food is grown? Were chemicals used?
"Farm-to-table isn't a movement or fad for our customers, it is a way of life," says Carol Arnold, executive director of Foothill Farmers' Market Association/PlacerGROWN. The concept of farm-to-table, or farm-to-fork as it's often called, isn't new. In fact, consuming fresh, local, chemical-free fruits, vegetables and meats is a very traditional idea. That's the way food was produced and consumed until modern times. But consumers are now realizing that using preservatives, freezing food and trucking it long distances isn't necessarily a good idea.
The State of California and regional elected officials recently proclaimed Sacramento the "Farm-to-Fork Capital of America." The Art of Real Food co-author Joanne Neft, who also co-authored Placer County Real Food with Laura Kenney, says, "People want to know they are eating healthy food and are willing to spend a bit more time preparing meals." The pair shopped farmers' markets every week for a year buying fresh, local foods and preparing home-style dinners for 8-10 people; the recipes can be found inside Placer County Real Food. "Eating farm-to-table is having an impact and this is just the beginning."
Shop area farmers' markets for local fruits and vegetables that are picked when they're ripe, in addition to seasonal jams, honeys and cheeses. "I don't take a 'list' to a farmers' market," says Neft. "Whatever is at the market that week is what we eat, including ingredients for a soup or salad, grain or starch, at least two or three different vegetables, some wild fish or grass-fed meat, and dessert." Also, consider joining a Community Supported Agriculture (CSA) group, where you pay a subscription for fresh produce. Every two weeks, for example, Singh receives a basket of fruits and vegetables from his CSA. "You get to experiment with a variety of foods," he says.
Read on as we take you to local restaurants embracing the movement (with a recipe from each!), and explore area markets and ranches. It's time to get healthy, eat fresh and help your community.
---
BUY LOCAL!
Farm-to-table is all about supporting local farms and sustainable practices. Once you know where to go, you can buy fresh and local fruits and vegetables, as well as eggs, honey and meats. Check out these Community Supported Agriculture (CSA) groups and local farms:
CSAs:
El Dorado Hills Natural Farms
Farm Fresh to You
Full Belly Farm
It's Organic
The Natural Trading Co.
Vierra Farms
FARMS:
The Casey Family Farm for chicken and rabbit meat, as well as free-range eggs
Delta Farm, LLC for beef, Berkshire Pigs, lamb, honey and free-range eggs
Flying Mule Farm for lamb, mutton and free-range eggs
Sinclair Family Farm for beef, lamb, pork, poultry and eggs
Tumbling Creek Ranch, LLC for eggs
Wintun Ranch for grass-fed beef
---
WHAT'S ON THE MENU?
What's on a farm-to-table menu? Anything local, fresh and sustainable. Nothing is processed. "Instead of meat, potatoes and a vegetable, you might find grass-fed lamb, roasted vegetables, fresh fruit and locally sourced high-quality bread," says Arnold.
Over time, you'll develop a sense of what's in season. February for example, is prime time for citrus like blood oranges and grapefruits. Winter squash is available from October through March, and tomatoes are at their peak from July through October.
Even with seasonal availability, you can still plan ahead to create menus. Arnold offers this tasty meal for an early spring dinner: an appetizer of leek, green garlic, and mushroom crostini; a whole roast chicken with root vegetables for dinner; a side dish of sautéed chard; and a sweet dessert of fresh navel oranges and Meyer lemon goat cheese cheesecake.
Bidwell Street Bistro
Since Bidwell Street Bistro opened in 2000, chef Wendi Mentink has been cooking seasonally. "Everything from dry goods and produce to proteins and dairy are all available locally," she says. "Northern California, especially the Sacramento area, has perfect agricultural land, which enables farmers to deliver fresh foods to restaurants—sometimes on the day they're harvested."  
A sample farm-to-table menu at Bidwell Street Bistro features a blood orange and roasted beet salad; a Muscovy duck confit with potato purée, sautéed cauliflower and Brussels sprouts with pomegranate relish; and, for dessert, sour cream cheesecake with Meyer lemon curd. The restaurant sources fresh food from local providers like Grimaud Farms in Stockton for Muscovy duck, Mary's Free Range Chickens at Pitman Family Farms in Sanger, Clover Stornetta Farms in Marin County, California Olive Ranch in Chico, Sierra Nevada Cheese in Willows, Del Rio Botanical in West Sacramento and Twin Peaks Orchards in Newcastle, as well as others.
"Locally-sourced foods are picked closer to the time they're ripe, enabling them to reach their full flavor and maturity on the farm, as opposed to sitting on a truck or boat while they're being transported over thousands of miles," says Mentink. "The cost of the products is more affordable as less fuel is needed to transport them." Buying from local vendors also means supporting the surrounding community. As well, customers benefit from the opportunity to try a wide range of fresh, local foods. "Our customers love that we have a seasonal menu and support local farms and small businesses," says Mentink. "We get great responses from people on how fresh and flavorful the food tastes."
 
---
Blood Orange and Smoked Duck Breast Salad
Submitted by Bidwell Street Bistro
3 Moro blood oranges
8 oz. smoked duck breast
2 oz. blanched hazelnuts
2 cups Epic Roots mache
2 oz. citrus vinaigrette
1/4 tsp. salt
Citrus Vinaigrette:
1 oz. white wine vinegar
2 oz. fresh lemon juice
1 oz. fresh lime juice
1 tsp. chopped shallots
1 small clove garlic
1/2 tbsp. honey
1 cup canola oil
Kosher salt and ground black pepper, to taste
Combine all ingredients except oil in a mixing bowl. Whisk in the oil and season to taste.  
To Prepare Salad:
Preheat the oven to 375 degrees. Spread the hazelnuts onto a small skillet and toast 8-10 minutes, or until they smell nutty and are lightly browned. Cool to room temperature and then coarsely chop.  
Using a sharp knife cut the stem and blossom ends from the blood oranges. Place the orange cut side down on a cutting board. Following the contour of the orange with your knife, remove the peel and white pith, working from top to bottom and rotating the orange as you go. When peeled, hold the orange in your hand and carefully slice between the membranes and the fruit to release the segments (a paring knife works best for this).  
Slice the smoked duck breast into 1/8-inch slices. Arrange the blood orange segments around the center of the plate. Place the mache in a mixing bowl and add the salt and a couple grinds of fresh pepper. Toss lightly with the vinaigrette and divide onto salad plates over the blood oranges. Sprinkle the toasted hazelnuts on top and tuck the smoked duck breast gently under the lettuce. Serves 4.
Bidwell Street Bistro
1004 East Bidwell Street, Suite 100, Folsom
916-984-7500  |  bidwellstreetbistro.com
Selland's Market-Café
There are many reasons why this El Dorado Hills eatery embraces the farm-to-table concept. "People like to know where their food comes from; it helps create a connection to [it] and helps create a sense of community," says owner Randall Selland, who also praises the health benefits of eating "a balanced diet of things grown locally or regionally, because you can track what's in it and how it was raised." Further, the farm-to-table style allows the restaurant to back the regional economy by supporting farmers and produce suppliers close to home.
Some of their vendors include Lienert's Honey, Kelly's Crayfish, Aoyama Farms (for peaches, grapes, tomatoes and onions), Cache Creek Meat Co. (for chicken, turkey and lamb), and The Chef's Garden (for micro greens and micro herbs, plus specialty lettuces and heirloom vegetables), among other suppliers. Selland also values having a good rapport with local farmers and growers. "They are really our first line of defense and our eyes and ears on the ground to let us know what, where and when the best stuff will be ready, and how long we have left in the season," he says.
The restaurant plans ahead throughout the year to maximize what's fresh in fruits, vegetables, herbs, grains and nuts. Still, flexibility is required because serving fresh, local quality foods is a priority. Selland's Market-Café in El Dorado Hills and its sister restaurants, The Kitchen, Selland's in East Sacramento, and Ella, have been farm-to-table for more than 20 years. "We've always had guests who are overwhelmingly positive about it," says Selland. "The food tastes better, it makes guests feel good, and it's good for the community and the local economy."
---
Chef Randall Selland's Heirloom Tomato Soup
Submitted by Selland's Market-Café
2-1/2 lbs. heirloom tomatoes (any variety you prefer)
3 tbsp. extra virgin olive oil
1/4 bunch cilantro
1 to 2 cloves garlic, coarsely chopped
2 tsp. salt
Additional salt and pepper, to taste
Core tomatoes and cut into quarters. Combine tomatoes, olive oil, cilantro, garlic and 2 tbsp. salt in a large bowl and gently mix together. Cover and let marinate for 4-5 hours at room temperature, and then run through a food mill or blender. Add salt and pepper to taste. Serve at room temperature with your choice of accompaniments, such as avocado, burrata or fresh mozzarella, or crab. Serves 4.
Selland's Market-Café
4370 Town Center Boulevard
916-932-5025  |  sellands.com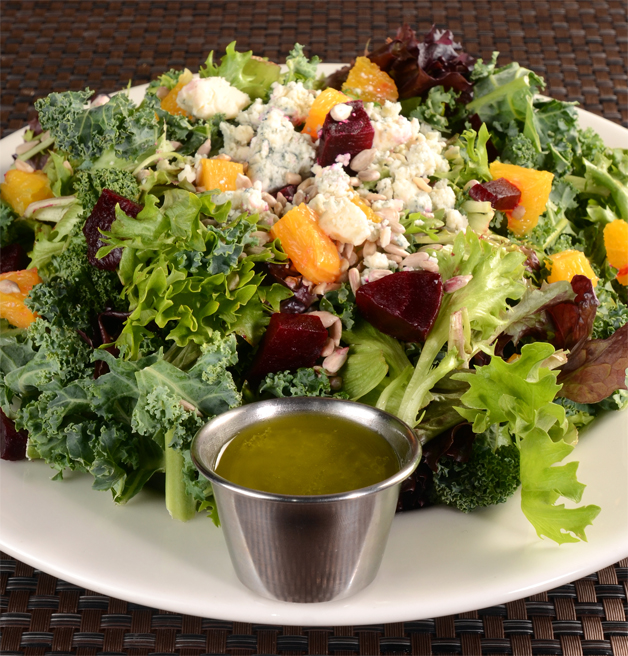 Willow Café & Sweetery
"I love planning my menu according to the seasons," says Willow Cafe & Sweetery's chef Sarah Boudjakdji. "I get to change what I'm doing every few months, and at the same time I get to present my guests with the freshest and ripest ingredients available. It's more challenging but certainly worth it."
The restaurant's menu explains their farm-to-table strategy: "free-range chicken, grass-fed, pasture-raised beef, hand-selected quality produce, a house herb garden, and fresh, house-made breads and dressings. Many items are or can be made gluten-free or vegan." Boudjakdji is committed to using the best ingredients at all times, sourcing food "as close to home as possible" and explaining, "if it's too far away, I won't use it."
Willow Cafe & Sweetery patrons are pleased with the fresh and local approach. "My guests can count on the fact that I care about their health and will only feed them the best I can," says Boudjakdji. "In fact, we make many items in house to ensure the highest quality."
---
Winter Salad
Submitted by Willow Cafe & Sweetery
Mixed greens
Kale
Roasted red beets
Orange chunks
Raw sunflower seeds
Gluten-free bleu cheese
Lemon vinaigrette
Use any ratio of ingredients that makes you happy; combine all elements and toss with lemon vinaigrette.

Lemon Vinaigrette:
1/2 cup olive oil
1/2 cup grapeseed oil
1/4 cup apple cider vinegar
7 tbsp. lemon juice
1 tsp. minced fresh garlic
1 tbsp. honey
1 tsp. Dijon mustard
1/8 tsp. salt
Whisk all ingredients together in a small bowl.
Willow Café & Sweetery
13405 Folsom Boulevard, Folsom
916-294-7805  |  willowcafeandsweetery.com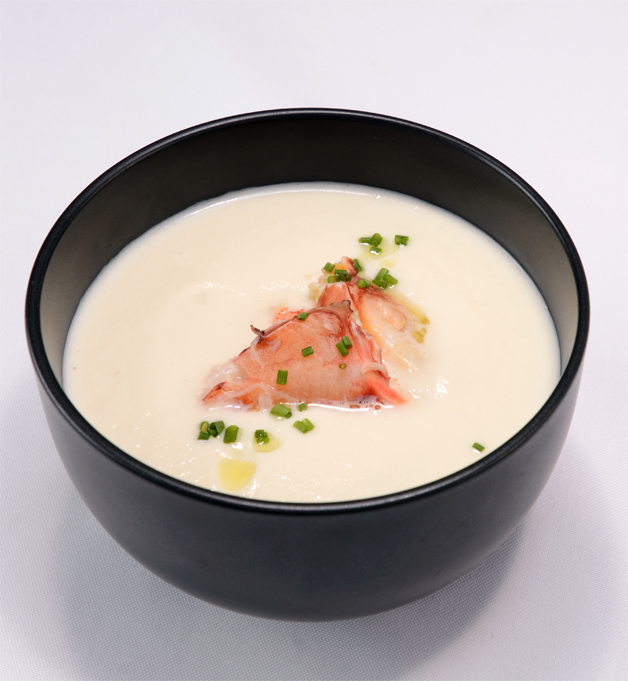 Karen's Bakery Café
Karen's farm-to-table menu changes seasonally—and sometimes daily. "We run things for a period of time," says Karen Holmes, the restaurant's owner and chef, noting they started out serving only five dishes. "Now we serve many more."
Changing the menu based upon freshness and availability of food is all part of being flexible. "You always have to plan ahead," she says, explaining foods are fresh and prepared onsite, every day. "When you go to a place that offers fresh and seasonal items, you know they didn't open a can of salsa and put it on your plate," says Holmes. "They make it from fresh ingredients."
Karen's Bakery Café buys local products from vendors including Otow Orchard in Granite Bay and Tom Tomich Orchards in Orangevale. "When you see the food, you know this is a seasonal place," says Holmes. "We're lucky we live where we do because there are many people who can't find fresh vegetables in January or February."
---
The Easiest, Best Cauliflower Soup Ever
Submitted by Karen Holmes, Karen's Bakery Cafe
Note: You will need an immersion blender or upright blender for this recipe.
2 heads of cauliflower
4 oz. butter, cut into small pieces
8 cups of water
2 tbsp. salt, plus more to taste
Pepper, to taste
Optional garnishes: lemon zest and chives, Dungeness crab meat, asparagus, pesto, harissa, or high-quality olive oil
Cut the cauliflower into florets. Bring 4 cups of water to a boil; add a good dash (2 tbsp.) of salt. Once the water is boiling, drop the cauliflower in and return to a boil. Cook for 10 minutes, or until soft. Drain the cauliflower, reserving the water. Put the cooked cauliflower and butter back into the pot. Add 3 cups of cooking water, then purée everything with the blender. If you are using an upright blender, you may need to do this in a few separate batches. You will probably need to add one more cup of water to get the soup to a nice texture. Add salt and pepper to taste.
One of the beauties of this soup is that it can be garnished with so many things: lemon zest and chives, Dungeness crab meat, asparagus, pesto, harissa, or high-quality olive oil.
Karen's Bakery Café
705 Gold Lake Drive, Suite 340, Folsom
916-985-2665  |  karensbakery.com
---
COSTLY OR COST-EFFECTIVE?
Eating well can be a challenge on any budget, so is farm-to-table affordable or expensive? It depends who you ask.
Arnold says farm-to-table saves her money since the produce lasts longer than its grocery store counterparts, and there's less waste. "I find that my family eats more simply," she says, explaining she doesn't buy any processed foods. "The flavor of the fresh food becomes the center of the experience, so I don't need to buy many ingredients."
Even if farm-to-table is more expensive, Neft says it's a choice she's willing to make. "For me, it's a privilege to eat good, nutritious food, and I'm healthy because of it," she says. "We are what we eat." For example, while a free-range chicken is pricey, Neft says it will yield 10 servings, for example four servings of thighs, legs and wings; four servings of breast meat for one; a stir-fry meal for two; a vegetable salad for two topped with pulled chicken; and a chicken broth soup. "I make chicken broth from all of the bones/throw-away pieces and use it as a basis for a yummy chicken-vegetable soup," she says. "We always eat meat, but not too much."