Distinctive Dentists
Feb 26, 2014 07:50AM ● By Style
Presenting Style Magazine's Distinctive Dentists special advertising section.
Some of our area's best dentists and orthodontists have chosen to highlight their practice within the pages of the area's most read community magazine. Each month Style chooses a different industry to give these businesses a unique opportunity to stand out and highlight their products and services. And when you visit these businesses, make sure you tell them you saw their profile in Style!
---
SPECIAL PROMOTIONAL SECTION
---
Dental Designs of Roseville
1263 Pleasant Grove Blvd., Suite 150  |  Roseville  |  916-784-2002  |  www.dental-designs.com
At Dental Designs of Roseville Dr.'s Firas Nassif and David L. Duke along with their team pride themselves on being an all-encompassing dental practice underscored by experience and dental excellence.
Both doctors have incredibly high standards and hold themselves accountable to those standards.  Their objective is to exceed their patients' expectations.  Both doctors and their team have a focused mindset; they are committed to their work and value lifelong learning because they believe in providing quality dental care rather than give in to insurance companies. They will NEVER compromise. Their intense passion for their profession and unyielding enthusiasm for indulging their patients are two of the many reasons they were voted Favorite Dental Office in the Roseville, Rocklin, Granite Bay area for the past five years. They truly believe that everyone should have The Smile They Desire, The Dentistry They Deserve!
They always go the extra mile to ensure that their knowledge of dentistry is exceptional. Dr. Nassif and Dr. Duke and their team have completed extensive hours of post-graduate training, including several courses at the prestigious Las Vegas Institute for Advanced Dental Studies. Dr. Nassif and Dr. Duke are members of many of the leading associations, such as The American Academy of Cosmetic Dentistry, American Dental Association, The Sacramento District Dental Society, California Dental Association, and LVI Global. They have seen first-hand how a smile make-over can change a person's life.
All of us at Dental Designs of Roseville would like to take this opportunity to express our sincere gratitude for all of the unconditional love & support we have received from so many of you during Dr. Nassif's recovery.
---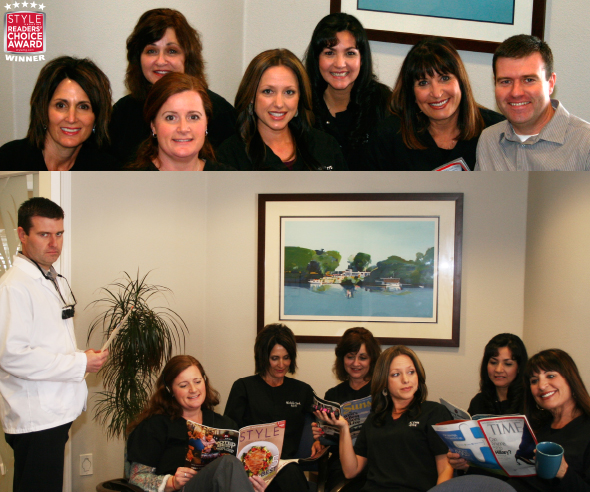 Ryan Easterbrook, D.D.S.
Conveniently located in historic downtown Diamond Springs, the dental office of Ryan Easterbrook, DDS is eager to help you with your dental care needs! Here at Ryan Easterbrook, DDS we do everything we can to help our patients make informed decisions. Our highly-trained, professional, friendly dental team is specifically suited to assist our patients in every phase of care. "We pride ourselves on having a great staff and a warm, friendly environment," says Dr. Easterbrook, "which helps us to get to know each of our patients personally and always make sure that they understand their choices about their dental care and treatment needs."
We make sure that all your questions are answered and that you understand all of your options in order for you to decide what treatment is best for you. You will never leave our office feeling like you have been rushed out the door.
Ryan Easterbrook, DDS provides all aspects of family and cosmetic dental care. From routine checkups and cleanings to smile makeovers and everything in between, we are here to provide everything you need to stay healthy and have a great looking smile. We see patients of all ages and provide sedation options for those who feel especially anxious in a dental setting.
Dr. Easterbrook is a graduate of Loma Linda University School of Dentistry. He and his wife Holly have four children and make their home in Placerville. "We feel very fortunate to have the opportunity to live and work in Placerville and look forward to many years of raising a family here."
Our website at www.RyanEasterbrookDDS.com for more information about our location and the services we provide. Office hours are Monday through Thursday 8 a.m. to 5 p.m.
New patients are always welcome!
---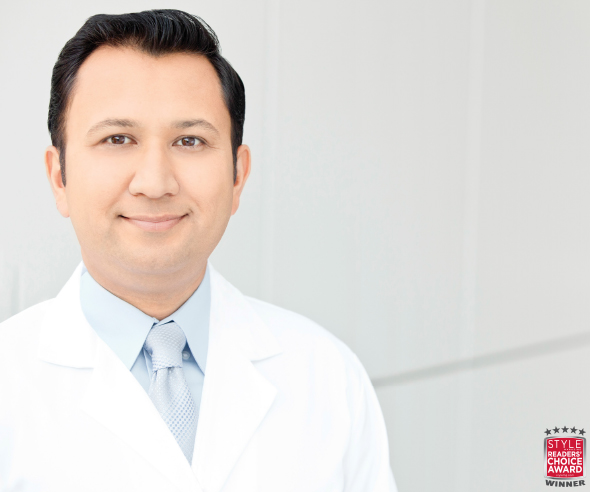 Ike Rahimi, D.M.D., D.D.S.
2808 Mallard Lane
Placerville
530-622-0701
www.ikerahimi.com
Dr. Ike Rahimi has been voted El Dorado County's Best Dentist four years in a row! His patients have recognized him for his passion for excellence in care and his commitment to ensuring his patients dental experience is comfortable and that they receive the most positive results.
Dr. Rahimi and his staff have recently moved to an expanded location offering the latest in implant technology, sedation dentistry, and all aspects of general dentistry. The office houses Placerville's first 3D facial scanning technology that allows Dr. Rahimi to offer the best when it comes to implant placement and treatment.
At Dr. Rahimi's office the focus is patient comfort before, during, and after treatment. Prior to any treatment you are given individualized time with Dr. Rahimi to discuss your personal concerns and questions. During your procedure Dr. Rahimi uses the latest technology and his gentle approach to dentistry to keep you comfortable. And after any treatment lines of communication are kept open starting with a personal call from Dr. Rahimi to check on you the day after your procedure.
When you visit Dr. Rahimi you can be assured you are receiving the most up to date information and treatment options. Dr. Rahimi is devoted to furthering his education and spends hundreds of hours expanding his knowledge to bring back to the Foothills and share with his patients. Dr. Rahimi is proud of combining the best the world has to offer with the closeness and warmth of a small town practice.
Dr. Rahimi's office invites all in the community to stop in and tour their brand new facility, meet their friendly and experienced staff, and see for themselves what makes Dr. Rahimi the Best in El Dorado County!
---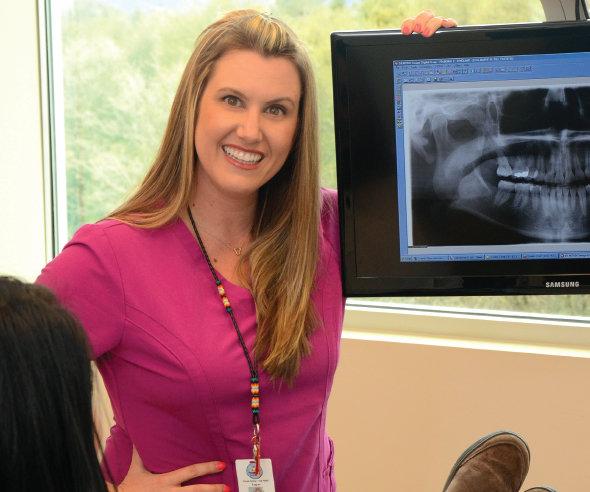 Shingle Springs Health and Wellness Center
5168 Honpie Rd. at Red Hawk Pkwy.
Placerville
530-387-4975
Dr. Chalise Morgan is the Supervising Dentist at the Shingle Springs Health & Wellness Center. "I enjoy building relationships with families and creating beautiful smiles," explains Dr. Morgan.She says that it is important to build trust with patients so they enjoy coming to their appointments. She is proud of the quality of dental care she, the other six dentists, hygienists, and the entire staff at the center provide our patients.
"Everyone is friendly and professional."
"The ADA recommends the first dental visit by the age of one," she explains. Dr. Morgan enjoys treating patients of all ages, even toddlers. "We believe in combining care with kindness. Our clinic uses several methods to reduce dental anxiety, including nitrous oxide."
With state-of-the-art equipment and instruments, the clinic offers an array of procedures including orthodontics, root canals, whitening, implants, dentures, crowns, bridges, extractions, and tooth colored fillings. The center boasts a cutting-edge digital panoramic machine and digital x-rays to reduce radiation exposure and increase diagnostic ability of our dentists.  
The center welcomes Native and non-Native patients, accepts most major insurance and Medi-Cal, and provides a sliding fee scale.
Dr. Morgan says, "We look forward to the opportunity to keep you smiling."
---
SPECIAL PROMOTIONAL SECTION
---
If you would like to be included in one of Style's Special Promotional Sections, please contact Debra Linn at 916-988-9888 x114 or [email protected].
---
SPECIAL PROMOTIONAL SECTION
---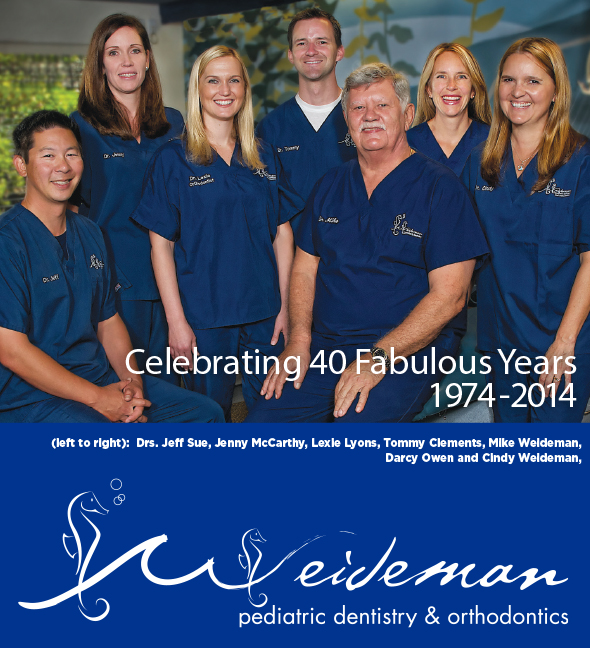 Weideman Pediatric Dentistry & Orthodontics
Sunrise Dental Plaza
7916 Pebble Beach Dr., Ste. 101
Citrus Heights
916-962-0577
916-962-0581 (New Patients & Tours)
www.SacChildrensDentist.com
TRIED, TRUE, AND TRUSTED!
2nd Generation Family Owned and Operated for 40 Years
All Doctors Annually Voted "Top Dentists" - Sacramento Area Surveys by Their Fellow Dentists
4 Board Certified Specialists in Pediatric Dentistry - Highest Level of Training for Pediatric Dentists
Specialist in Orthodontics and Dentofacial Orthopedics
Thousands of Happy Children - Former Patients Now Bringing Their Children (and Grandchildren)
Comprehensive Education in Providing Optimum Preventative Dental Care
Incredibly Skilled and Loving Dental Team
Pediatric Office Specifically Designed for Children's Enjoyment
Orthodontic Office Innovative and Fun Environment for Teens and Parents
Visit us on Facebook to see our fun adventures and offers.
---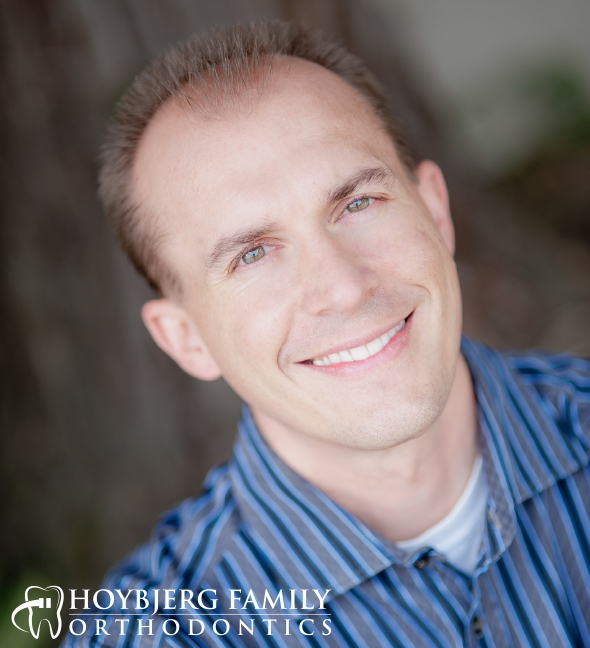 Hoybjerg Family Orthodontics
106 N. Sunrise Ste C-8  |  Roseville
916-771-4884
www.hfamilybraces.com
At Hoybjerg Family Orthodontics, we pride ourselves on being a family oriented and family friendly office. Dr. Christian Hoybjerg wants his patients to feel like "part of the family." He wants their experience to be enjoyable, fun and positive.The staff are wonderful and friendly- as they all love what they do. Some have been with the practice for twenty years! Dr. Hoybjerg and his staff are dedicated to helping each patient achieve the smile of their dreams. The favorite part of Dr. Hoybjerg's job is watching the confidence grow in each patient. A new smile can say a thousand words!
Dr. Hoybjerg attended Loma Linda University Dental School and he continued on two more years in a residency for Orthodontics where he received his Master's of Orthofacial.
Dr. Hoybjerg grew up in the area and has always loved the outdoors and sports. He spends all of his free time with his four children and wife, as they experience all that the Sacramento valley has to offer.
We invite you to come and see what sets Hoybjerg Family Orthodontics apart. Call us or stop by and join the "family" today!
---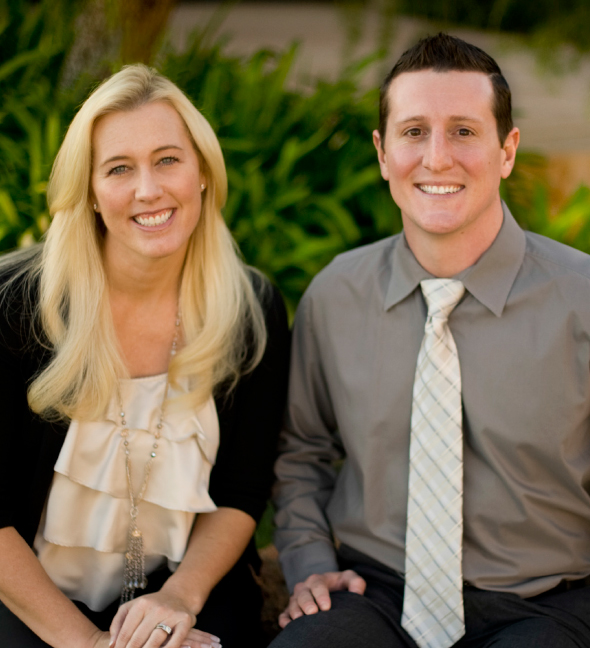 Shellie Edwards, D.D.S. and Ryan Everhart, D.D.S.
1192 Suncast Ln., Ste. 3  |  El Dorado Hills  916-939-9912
www.edwardseverhartdental.com
Edwards-Everhart Dental is very pleased to have two excellent Dentists available to serve your dental needs.  Both doctors truly believe that working together as partners allows them to provide exceptional care to their patients while maintaining a balanced family life. As partners their focus is to continue to develop personal relationships with their individual patients, but also provide the flexibility to all patients to schedule with either doctor when needed. Their office is now open Monday-Friday with a doctor on call at all times. This new schedule can accommodate multiple family members at one time making your dental visits more convenient.
Described as approachable and honest, these doctors focus on patient education and preventive care. Drs. Edwards and Everhart are skilled in all aspects of dentistry which include: Cosmetic bonding and veneers, crowns and fillings, wisdom teeth extractions, implant placement and restoration, root canals, dentures and pediatric procedures. Their state of the art office is equipped with the most modern dental and sterilization techniques.
The entire office strives to create a gentle, caring and comfortable environment that patients appreciate as soon as they walk through the door. Drs. Edwards and Everhart are passionate about life, family and their profession. This makes patients of all ages look forward to coming to the dentist.
---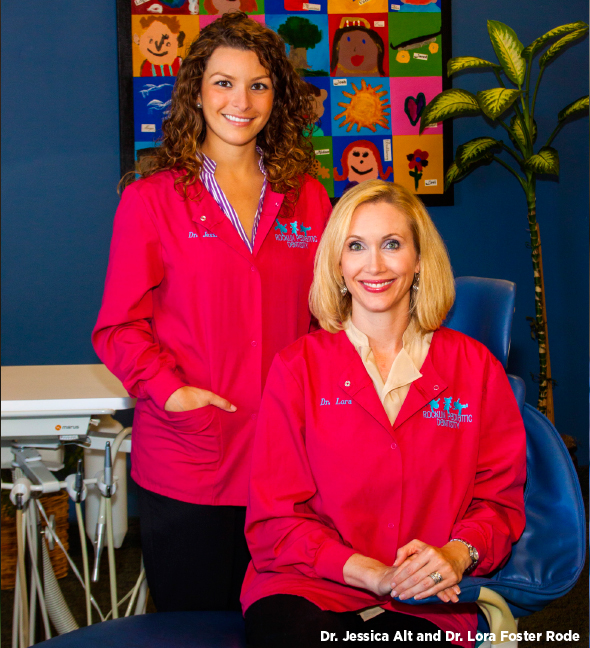 Rocklin Pediatric Dentistry
Dr. Lora and Dr. Jessi have a passion for working with kids and are committed to providing personalized dental care in a friendly atmosphere. They strongly believe in early prevention and offer complimentary first visit dental exams for children under the age of three.
Dr. Lora grew up in Fair Oaks where her childhood dentist inspired her to practice dentistry. After graduating from Cal Poly, San Luis Obispo and UCLA School of Dentistry, she completed a pediatric residency at the Children's Hospital in Cincinnati, Ohio. Dr. Lora and her husband, Jim Rode, have expanded their family to include their daughter Elyse and son Andrew who turned one in February.
Dr. Jessi graduated from the University of Nevada, Reno and UOP School of Dentistry in San Francisco before completing her pediatric residency at Lutheran Medical Center in Providence, RI. Her greatest joy is spending time with her husband, Brian Alt, and her family. Dr. Jessi and Brian are excited to welcome their first baby this summer!
Dr. Lora, Dr. Jessi and their amazing team use a loving and caring approach, expertise training and state of the art techniques to offer your child the best dental experience possible. We invite you to tour our office, meet Dr. Lora, Dr. Jessi and their friendly staff and see why parents have trusted Rocklin Pediatric Dentistry as a key part of their child's healthcare team.
---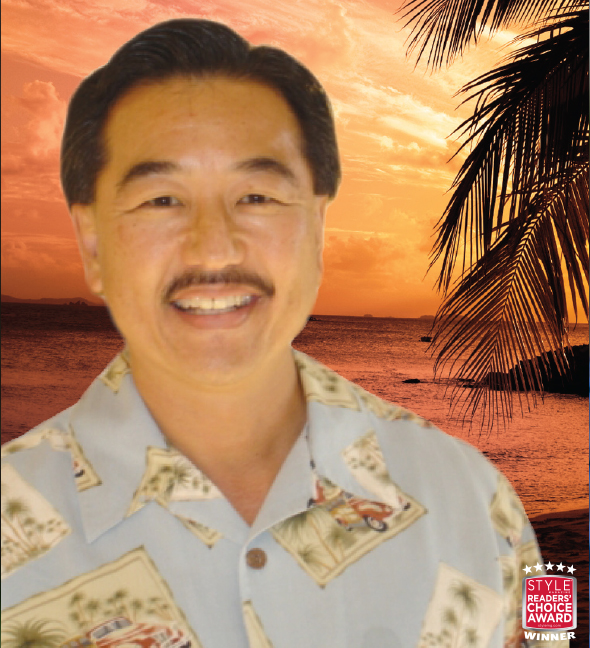 Aloha Family Dental
Wayne K. Tsutsuse, D.D.S.
1020 Suncast Lane, Ste. 103  |  El Dorado Hills
916-941-2447  |  www.alohadentaledh.com
He goes by "DR. WAYNE!"  His last name, Tsutsuse, is a difficult Japanese name to pronounce.  Dr. Wayne was born and raised in Hawaii and has incorporated "The Aloha Spirit" throughout his state-of-the-art office, and in his friendly personality.  Dr. Wayne, a graduate of USC School of Dentistry, caters to a wide range of dental needs for the entire family.  His dedicated professional staff has many years of dental experience and will assist you with all of your concerns and questions.  
Your dental health is Dr. Wayne's top priority.  He strives to provide you with the highest quality dental care.  Most importantly, Dr. Wayne is sensitive to his patients' feelings and encourages open communication.  Patients will find their individual dental needs are attended to in a skilled, gentle and caring manner.  
There are many options when it comes to dental providers in the area.  Dr. Wayne and Aloha Family Dental have been voted favorite dental office in El Dorado Hills, by Style readers, several years in a row.  Patient service, comfort, safety, health and education are all priorities of Aloha Family Dental.
Aloha Family Dental's Mission Statement:
To offer and provide personalized, ethical dental care in a clean, safe and caring environment.
 "Bringing the Aloha Spirit to Your Smile"
---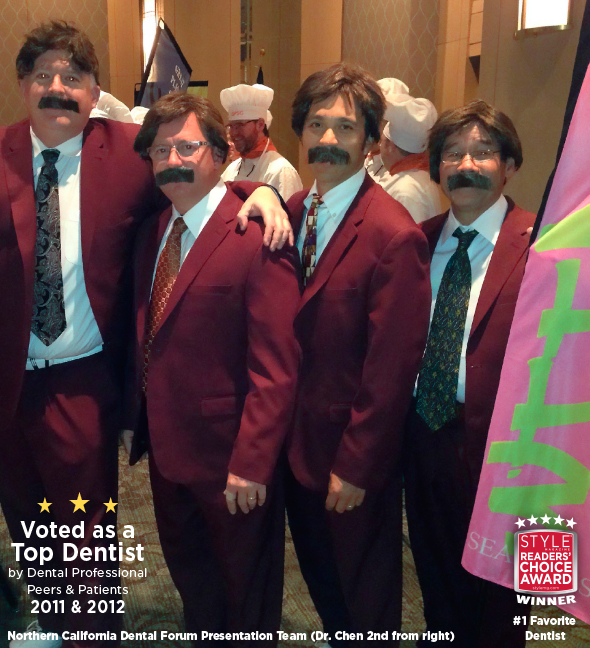 George D. Chen, D.D.S.
Esthetic Reflections In Dentistry
785 Hana Way, Ste. 103  |  Folsom
916-983-6051  |  www.folsomdentist.com
"Recently, I had the opportunity of being a co-presenter with my Sacramento colleagues at the annual Seattle Study Club Symposium in Scottsdale, AZ. It was scary, yet exciting talking in front of some of the top clinicians from all over the world. While the topic was a clinical treatment planning competition, we brought fun and humor to the presentation with a Ron Burgundy theme. I am blessed to have some of the best specialists and clinicians in the Folsom/Sacramento area to work with on a day to day basis. By combining the expertise of our disciplines I am confident I am able to provide the best quality care possible for my patients."
Dr. Chen is passionate about dentistry and has an enthusiasm and love for helping people. His years as a Registered Nurse and a Doctor of Dental Surgery provide a unique philosophy in how he cares for and treats his patients. He not only provides general and cosmetic dental care for the entire family, he is also State certified in Adult Oral Conscious Sedation. "Patients and their needs come first when determining their care. We want to help improve their self-image with a beautiful smile and excellent oral health in a kind, caring and stress-free environment." Dr. Chen and his staff strive to provide exceptional service and the highest quality, clinical care for every patient.
---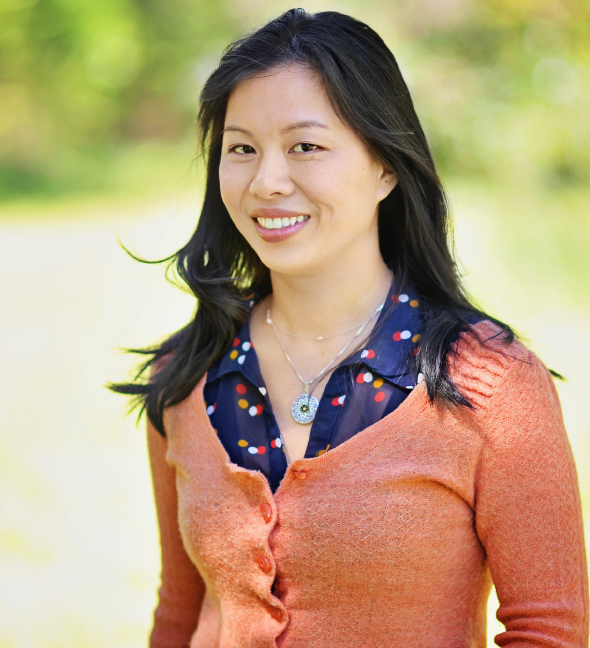 Angel Sun, D.D.S.
Family and Cosmetic Dentistry
3905 Park Dr., Ste. 205  |  El Dorado Hills
916-939-6900  |  www.angelsundds.com
As a busy mom and dentist, Dr. Sun understands the time and effort it takes to come in to the dentist office. She knows how life sometimes gets in the way of taking care of yourself. The truth however, is that having a beautiful, healthy, confidant smile can make a huge impact on your life. Coming to see a dentist can be such a personal experience, and Dr. Sun respects both your time and your trust in letting us take care of you and your family.
Originally from San Diego, Dr. Sun studied Physiology, Neuroscience, and Mathematics at UCSD, along with being a cellist in the La Jolla Symphony Orchestra.  It was there that she received her Bachelor of Science degree. Immediately following, she attended the University of the Pacific, Dugoni School of Dentistry in San Francisco and graduated with honors receiving her Doctor of Dental Surgery degree in 2005.  Dr. Sun has been listed in the Who's Who Registry for Professionals and Businesses, and America's Best Dentists Guide.
---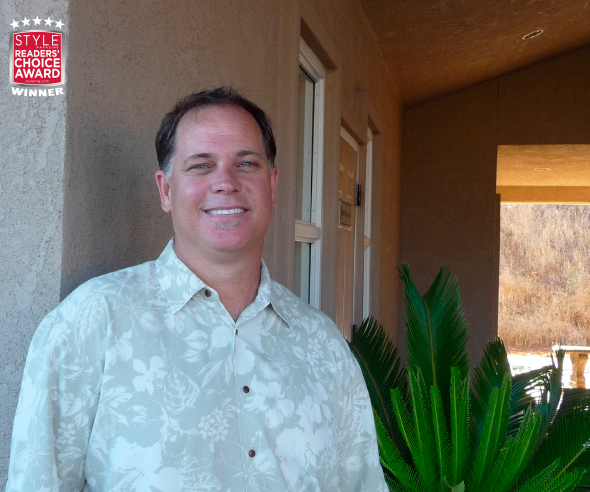 Russell S. Jones, D.D.S.
6390 Runnymeade Drive, Suite A
Placerville
530-622-6768
Are you one of many who find it stressful to visit the dentist? You are not alone. Relax, we can help! Dr. Russell Jones and his staff provide compassionate, expert dental treatment for patients of ALL ages. As a General and Cosmetic Family dentist, Dr. Jones provides services in cosmetic dentistry, oral surgery, dental implants, root canals, teeth bleaching and dentures. Dentistry is a family profession. Following in the footsteps of his father (R. Bruce Jones, D.D.S., with forty years of service to the profession), uncle (Russell Anderson, D.D.S., who taught dentistry for 20 years at Chicago's Northwestern University), and two older brothers, Dr. Jones graduated from UOP and opened his dental practice in 1991; his sister, a hygienist, works alongside him. With easy access and plenty of available parking; the office is conveniently located off Highway 50 and EI Dorado Road in Placerville.
---
SPECIAL PROMOTIONAL SECTION
---
If you would like to be included in one of Style's Special Promotional Sections, please contact Debra Linn at 916-988-9888 x114 or [email protected].
---
SPECIAL PROMOTIONAL SECTION
---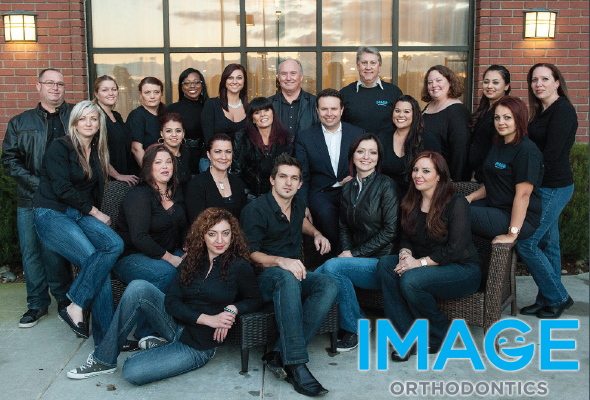 Image Orthodontics
1271 Pleasant Grove Blvd., Ste. 100  |  Roseville
916-200-1018  |  www.imageorthodontics.com
Image Orthodontics, a leading provider of orthodontic care in Roseville, provides children and adults high quality care in a comfortable atmosphere.  We use the latest innovations including Invisalign®, SureSmile and Lingual Braces. Image Orthodontics is an Elite Preferred Provider of Invisalign® which means the doctors are in the top 1% of all Invisalign® providers.
Your smile is one of your most valuable assets. Image Orthodontics strives to deliver superior results in the shortest amount of time possible. It's never too late to perfect your smile. Call Image Orthodontics today for your complimentary consultation at 916-200-1018 or visit imageorthodontics.com.
---
Gregory J. Borrowdale, D.D.S.
785 Hana Way, Ste. #203  |  Folsom
916-983-1100  |  www.DrBorrowdale.com
Gregory J. Borrowdale, DDS has practiced dentistry in Folsom since 1988. Building trusting relationships with patients is what separates Dr. Borrowdale from other dentists. One of Dr. Borrowdale's goals is to foster a generation of people not afraid to visit the dentist. He accomplishes this by taking the initial appointment to get to know each other. "Everyone has some level of anxiety, so I never want to rush my patients."
Dr. Borrowdale uses state of the art equipment, including digital x-rays and a Cerec machine. Dr. Borrowdale also has an in-house Periodontist so his patients can get convenient periodontal treatment and implant placement. Our main goal is to make sure that every patient has a comfortable and enjoyable experience! 
---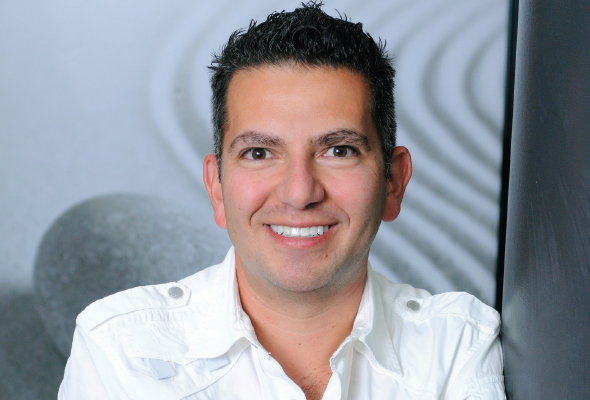 Rocklin Gentle Dental
Sevan Yergatian, D.D.S.
6000 Fairway Dr., Ste. 16  |  Rocklin
916-632-2000  |  www.gentle1.com
Outstanding cosmetic and general dentistry in a comforting environment is a reality at Gentle Dental Rocklin. Dr Sevan Yergatian focuses on providing his patients with a healthy smile that radiates confidence and beauty.
Dr. Yergatian is a preferred provider for most dental plans. To learn more about Gentle Dental Rocklin and see what their patients are saying about them, please visit online at www.gentle1.com.
A beautiful smile is only a phone call away!
---
Amar Pawar, D.D.S.
Dr. Pawar graduated from Columbia University and has lived in Folsom with his family and practicing dentistry there for more than 8 years. In October of 2011 Dr. Pawar opened his own independent dental practice in the historic district in Folsom with the vision of practicing dentistry the way he has always felt it should be - bringing high ethical and moral standards to his practice without pressure on his patients. He lives by this vision daily and cherishes the opportunity to continue to do so. Dr. Pawar will offer Saturday and evening hours to accommodate his patients' busy schedules. Aware of the many patients who are phobic regarding visiting a dentist, Dr. Pawar takes great care to put his patients' minds at ease. Give him a call and experience for yourself!
---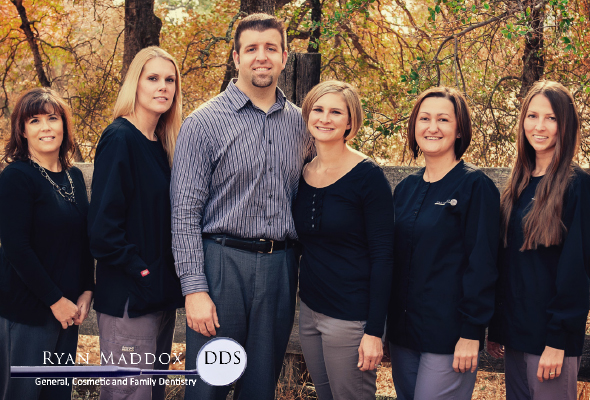 Ryan Maddox, D.D.S.
General & Cosmetic Family Dentist
1568 Creekside Dr., Ste. 202  |  Folsom
916-983-1862  |  www.maddoxdental.com
Are you looking for a new dentist that emphasizes personal touch and high tech dentistry?  Ryan Maddox, DDS is the right place for you!
Dr. Maddox focuses on providing dentistry with a personal touch.  He ensures patients understand their custom treatment plan prior to treatment. After a visit, Dr. Maddox contacts patients to ensure they are comfortable. Maintaining open communication lines with patients is very important to Dr. Maddox. He emphasizes integrity, honesty, and quality in his practice.
Dr. Maddox is currently accepting new patients and would like you to be one of them!
---
SPECIAL PROMOTIONAL SECTION
---
If you would like to be included in one of Style's Special Promotional Sections, please contact Debra Linn at 916-988-9888 x114 or [email protected].