Goings on in the Folsom & El Dorado Hills areas
Dec 03, 2013 03:02AM ● By Style
Photo by Charr Crail
Old Sacramento celebrates their Fifth Annual Theatre of Lights all month long, every Thursday through Sunday, with performances at 6:15 p.m. and 7:45 p.m. Special shows will also be held at 6:15 p.m. on Christmas Eve and again on New Year's Eve at 7 p.m. and 8:30 p.m. Presented by the Downtown Sacramento Foundation and Old Sacramento Business Association, each 20-minute performance of 'Twas the Night Before Christmas promises an exciting holiday experience with lights, sounds and visual effects that will amplify spirits along K Street. On many nights, local celebrities and influential community members will dress as "Pap" in a stocking cap and holiday pajamas to entertain the audience. For more details, visit oldsacramento.com.
Hit the ice all month long at the Historic Folsom Ice Rink! From 10 a.m. to 10 p.m. (through January 20), skate off those extra holiday pounds with your friends and family. For more information, visit historicfolsom.org.
The Humane Society of the Sierra Foothills is 100 percent volunteer-run and solely funded by donations, grants and sales from the Used Book Store in Auburn. The society needs $25,000-plus to match their needs, which will help keep weight on the horses in their care, protect animals in inclement weather and respond to animal cruelty calls. To make a tax-deductible donation through Network for Good or for more information, email Marilyn Jasper at [email protected].
Share your wish lists and purchase photos with Santa through December 24 at the El Dorado Hills Town Center on Post Street. For more information, including hours, visit eldoradohillstowncenter.com.
On December 14 from 10 a.m. to 6 p.m., head to ReLoveIt Consignments (1300 East Bidwell Street, Suite 135, in Folsom) and enjoy bonus discounts, raffle prizes, and—best of all—10 percent of the day's sales will be donated to Twin Lakes Food Bank (TLFB)! A TLFB representative will also be at the event to educate shoppers about everything the organization has to offer. For more info, call 916-984-6500.
From December 6-21 on Fridays (5-8 p.m.) and Saturdays (6-9 p.m.), don't miss horse-drawn Carriage Rides at the El Dorado Hills Town Center. On Saturdays, December 7-21, from noon-2 p.m. take a seat for Community Performances featuring choirs, dance troop and more in the Theater Plaza. For more details, visit eldoradohillstowncenter.com.
Give to others when you join Snap Fitness 24/7 in El Dorado Hills any time during the month of December. One hundred percent of all enrollment fees will be donated to nonprofit Hands4Hope, which provides opportunities for local students to volunteer and make a difference in the lives of others. For more details, call 916-933-9448.
On December 7-8 at the Jill Solberg Performing Arts Theater, don't miss Sound Out Tap Company's Tis' the Season for Dance—Christmas Memories, a holiday tap extravaganza featuring ballet, contemporary dance and choral performances by Folsom Gold. For more details and tickets, visit stages-folsom.org.
The California State Capitol Museum will hold their Holiday Music Event from December 1-23, where daily holiday concerts will be performed in the first floor rotunda. For more details, call 916-324-0333.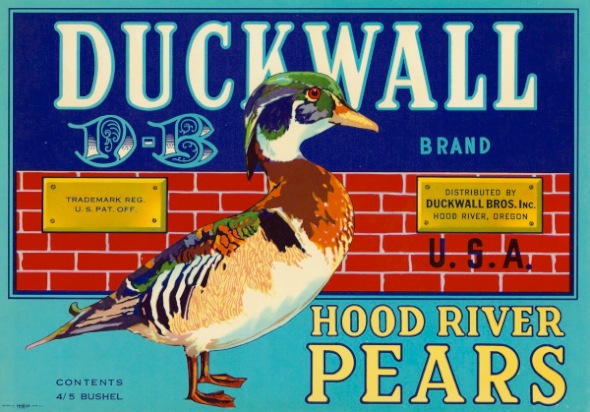 Pick Me A Bumper Crop from the Pacific Coast
Photo courtesy of the California State Railroad Museum
Through April 10, 2014, Pick me! A Bumper Crop from the Pacific Coast will be a featured exhibit at the California State Railroad Museum. View the different labels of West Coast fruit crates, learn about how produce was kept cool on trains before refrigerated cars, and discover how important the railway systems were for the agriculture industry's survival. Guests of all ages will enjoy the final phase of the exhibit, where you can create your own labels using magnetic cutouts of typical element designs. For more info, visit csrmf.org.
Adagio for Hair—a full-service hair salon focused on pampered indulgence and customer service exhibited in special features like a beverage bar (think wine, gourmet tea and coffee, flavored waters), a "Lather Lounge," and a private shampoo room with aromatherapy, spa music, and heated or cold neck wraps—held their Grand Opening in El Dorado Hills (4356 Town Center Boulevard, Suite 114) on November 15-16. The two-day event featured product samples, raffle prizes, a red carpet model presentation and complimentary services. For more info on the new salon, visit adagioforhair.com.
Dr. Roger S. Brisbane, a chiropractor who has successfully treated thousands of patients since he began practicing in 1991, recently moved his business to 231 Blue Ravine Road, Suite 200, in Folsom. Dr. Brisbane also offers massage therapy, physiotherapy, medically supervised weight loss, exercise and nutritional counseling. For more info, visit brisbanechiro.com.
The Folsom History Museum's Extraordinary Collections exhibit, which features ceramic and soft sculpture skunks, vintage cash registers, Pelton wheels, numerous railroad items, gold pans, Michael Jackson memorabilia and more, will run through January 5. For more details, visit folsomhistorymuseum.org.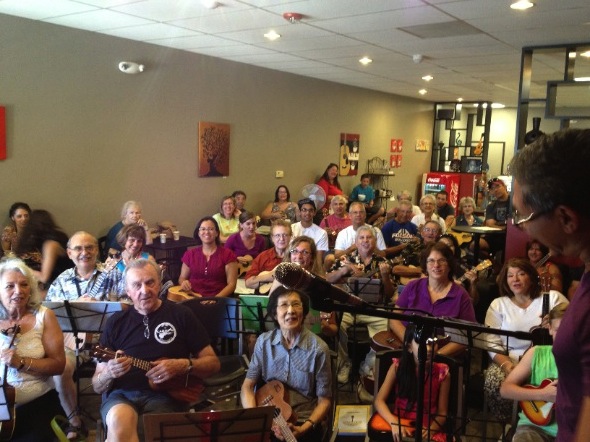 Free Ukulele Lessons
Bluegrass/Old Time Open Mic Nights are held every Wednesday from 6-9 p.m. at Nicholson's MusiCafe on East Bidwell Street. Free Ukulele Lessons are also offered at the café every Saturday from 1-2 p.m. Bring your own ukulele and music stand; all ages and levels are welcome. For more information, call 916-984-3020.
Bring your little ones (2-3 years old) to Toddler Time at the Folsom Public Library from 10-10:30 a.m. or 11-11:30 a.m. every Tuesday morning for short stories, finger plays and movement songs. For more details, call 916-355-7372. Also at the library, don't miss 1st Fridays—entertaining, educational and informative programs for adults that are free and open to the public from 10-11 a.m.—or Homework Help—free, drop-in sessions every Tuesday from 3-4:30 p.m. for students in grades 2-8. For more info, call 916-355-7357.
That's all for now, but check back next month for Style's annual Health & Wellness feature!