Marshall Mouse
Nov 06, 2013 01:39AM ● By Style
Photos by Dante Fontana, © Style Media Group
For more than 10 years, Marshall Mouse has been spreading cheer throughout El Dorado County.
As the mascot of Marshall Medical Center, an independent, non-profit community health care provider, Marshall Mouse spends his days promoting health improvement in the community. This often means visiting patients, so he makes sure to always wear a stethoscope and scrubs when making his "rounds."  His goal is to put people at ease, and to represent the "friendly face" of health care. What's more, Marshall Mouse is always willing to share a hug or take a photo with anyone he meets.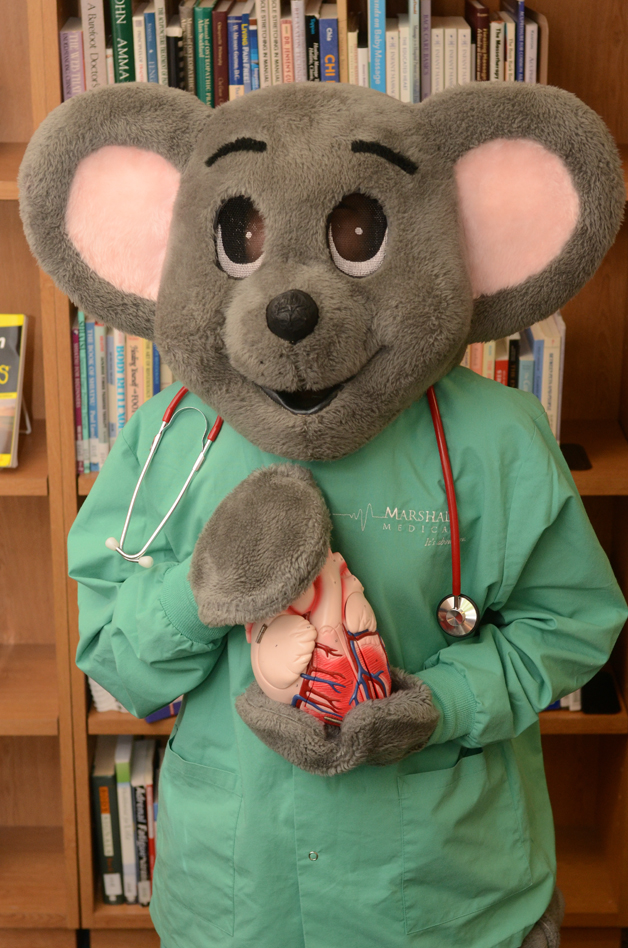 In addition, Marshall Mouse feels it's important to raise awareness about the hospital's commitment to community health. Thanks to the help of volunteer coordinator Jennifer Fiterre and the hospital's junior volunteer program, Marshall Mouse is able to visit numerous local events, such as the annual Santa Run in Cameron Park, which takes place on December 7 this year. The 5K run is co-sponsored by Marshall Medical Center, and Marshall Mouse will be at the finish line, cheering runners on. Although Marshall Mouse doesn't speak (he's the strong but silent type), his favorite activity is meeting the kids and giving them a thumbs-up or a high-five. When he isn't working, however, he likes to find a nice corner to take a nap. After all, it's good to be a mouse!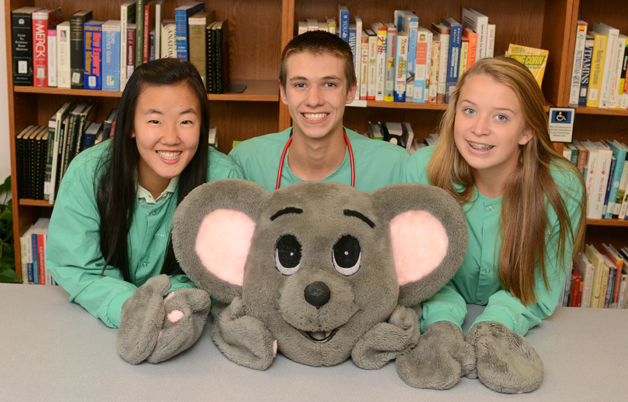 ---
For more about Marshall Mouse and other local happenings and information, be sure to pick up this month's copy of Style – El Dorado County Foothills edition. Click on the Get Your Copy link for some of our newsstand locations; click on the Subscribe link to become a regular subscriber, or to order a copy of this issue or one of our back issues.