All-Stars
Oct 01, 2013 07:23AM ● By Style
Presenting Style Magazine's Readers' Choice award all-stars special advertising section.
Tracking down that breakfast spot you heard about can be tricky. So can finding the perfect boutique... but once you've found it, chances are you've told all your friends and then some! It's you – our readers – who really know the best of what this region has to offer, and it's your turn to share your favorites with us. From golf courses to playgrounds, artists and leaders, Style presents to you Readers' Choice winners and chart toppers and invites you to celebrate them with us!
---
SPECIAL PROMOTIONAL SECTION
---
3 YEAR WON
Brighton Schools
8544 Auburn-Folsom Rd.  |  Granite Bay
916-791-8050
777 Levy Rd.  |  Folsom
916-353-0777
405 Natoma Station Dr.  |  Folsom
916-985-2222
www.brightonschools.com
Celebrating 21 Years of Excellence this year! Since 1992 Brighton Schools has provided families with quality educational programs for all ages.
Our philosophy is based in the concept of the whole child fostering self-esteem and empowerment within our program. For our infant – preschool programs we believe in offering play based experiences in tandem with high academic standards, implemented through creative programming. Our curriculums are designed to engage all types of learners and developmental levels.
Our Private School (Kindergarten – 6th Grade) delivers our philosophy through solid, standards based curriculum, low teacher to child ratios and individualized attention. Our Private School offers the best in academic programs but also includes an intensive Spanish program, field trips, physical education, technology, music, art and character development.  Our students enjoy the perks of a small, safe and community based environment.
2011-2013 Private School
---
1 YEAR WON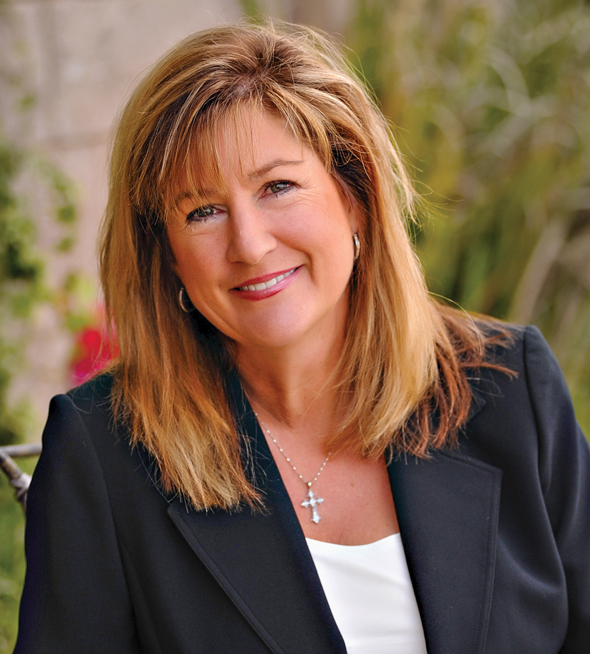 Connie Barnes
Broker Associates, RE/MAX Gold
4359 Town Center Blvd., Ste. 311
El Dorado Hills
916-541-9600  |  ConnieBarnes.com
BRE #01103297
Thank you to everyone who voted for me as the #1 Favorite Real Estate Agent! It's an incredible honor to be in the company of such great local businesses and talented individuals. My team and I are focused on delivering unsurpassed real estate sales and marketing services to our clients in Folsom, El Dorado Hills and the surrounding areas. When someone hires a Realtor® to sell their home, they want marketing, marketing and more marketing! Plus, they want someone that answers their phone! When it is time to sell, contact me, and I will personally share my exclusive marketing strategy with the goal of selling your home for the highest price possible. I have listed and sold over 1,000 properties in the area and can put that sales experience to work for you! If you or someone you know is considering making a move, take some time to visit my website, ConnieBarnes.com, which is one of the most visited local real estate sites in the region. It's chocked full of robust, registration free MLS search tools, local market data plus eye-popping real estate listing presentations that you will not find anywhere else!
---
5 YEARS WON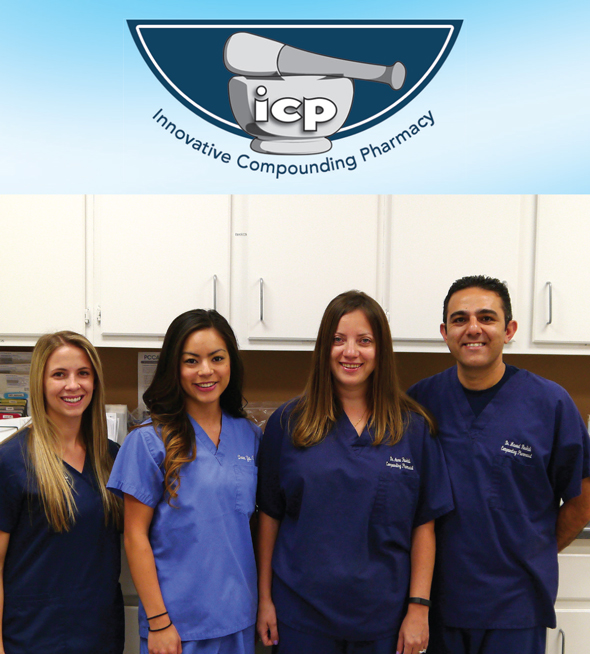 Innovative Compounding Pharmacy
820 Wales Dr., Ste. 3  | Folsom
916-984-9222  | www.icpfolsom.com
facebook.com/innovativerx
Doctors Anna and Masoud Rashidi at Innovative Compounding Pharmacy (ICP) would like to thank Style Magazine readers for voting us Favorite Compounding Pharmacy in the region. Because we don't believe one-size-fits-all, we customize every medication based on your needs. Your continued support has helped us grow our business within the last seven years, and now we're pleased to offer a wide variety of high-quality pharmaceutical-grade vitamins and supplements, among other great products. We are the only compounding pharmacy in Sacramento County to offer both sterile and non-sterile customized medications for the whole family, including your pets. We offer compounding for pain management, hormone therapy for both men and women, and pediatric applications and many other specialties. You can also schedule private consultations with one of our pharmacists to answer any questions you may have regarding your medications or supplements. We pride ourselves on honoring our customers, and our continued commitment is to provide you with the personal, prompt and professional service you deserve. We look forward to serving all your medicinal needs!
---
5 YEARS WON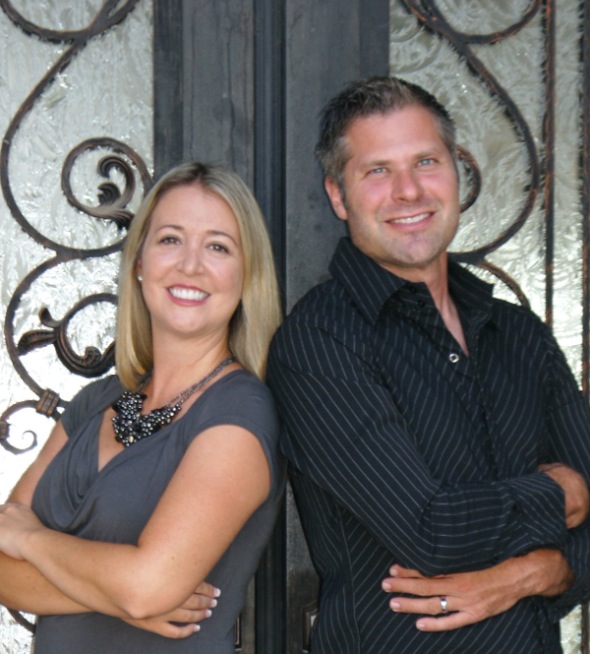 Litchney Law Firm
Sarah Litchney, Attorney, Broker
StoneCrest Realty
Jason Litchney, Managing Broker
Thank you for making us #1 and your top votes for Favorite Attorney and Favorite Real Estate Agent! Our affiliated law firm and real estate brokerage offer a unique service to those who are looking to buy or sell a home; whether it is a short sale, traditional or luxury sale.
Combining our legal and real estate services gives you the best possible representation and protects your interests; both legally and from a negotiations standpoint. Buying or selling a home is filled with legal contracts, disclosures, agreements and potential issues. Why wouldn't you have a real estate attorney review and advise you on these? You are clearly best served by not only having an experienced realtor handle your sale but an experienced attorney as well to review and advise you on the entire sale process as well as legally represent your best interests.
If you are in the market and looking to buy or sell please call us today for a complimentary attorney consultation to find out how we are different and why we have so many thrilled clients!
S. Litchney Esq. is responsible for this ad.  Legal services are provided by a licensed CA attorney. DRE# 01704911, DRE# 01704912
---
2 YEARS WON
Steve Wallen Swim School
1230 Glenhaven Court, Ste. 100
El Dorado Hills
916-939-7075  |  www.wallenswim.com
For more than 35 years, Steve Wallen Swim School, Inc. has been providing swim lessons to students of all ages and abilities. The school started modestly in Steve Wallen's backyard pool, but with your support, has grown into one of the most popular and respected swim schools in our area. On this subject, we are thrilled to announce that, with your help, we have been voted this year's #1 Favorite Swim School by Style Magazine! SWSS is humbled and honored to receive this award, and wants to thank all of our loyal customers and supporters who voted for us. We take great pride in the quality of service we provide each and every day, and it is tremendously rewarding to see that our customers feel the same way. Our state of the art indoor heated pool facility is open YEAR WON-ROUND for swim lessons, parent-tot classes, swim clinics, and stroke technique, as well as for pool parties. We firmly believe that swimming is a life skill that should be practiced on a year-round basis in order to retain developed skills and achieve maximum enjoyment. Whatever your swim instruction needs, Steve Wallen Swim School, Inc. is prepared to meet and exceed your expectations. Contact us today to arrange a tour of our facility or to schedule a FREE TRIAL CLASS. You'll be glad you did!
2013 Favorite Swim School
2011 Local Business, Local Business Person(Steve Wallen), Best Kept Secret
---
4 YEARS WON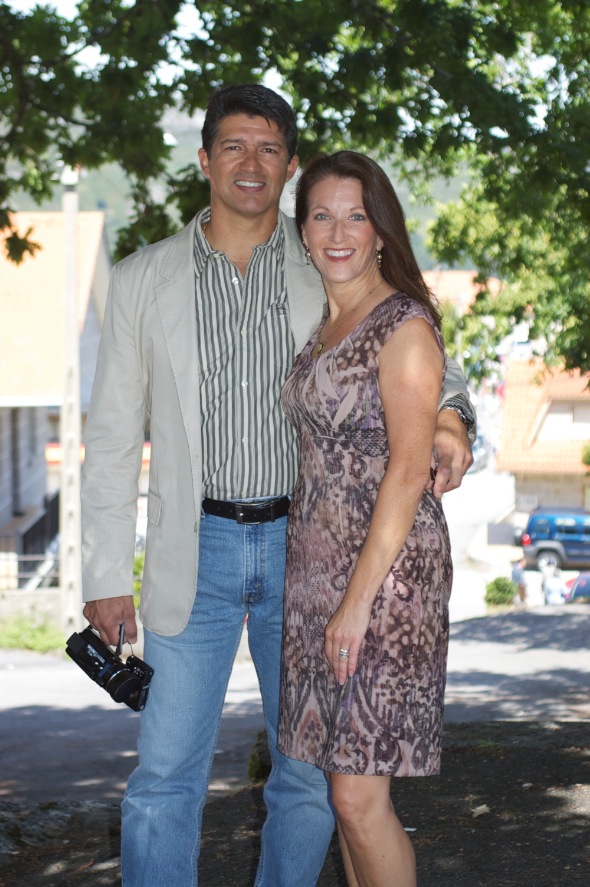 Danny and Laurie Vaqueiro, Owners
Massage Envy Spa
El Dorado Hills
4510 Post St., Ste. 340  |  El Dorado Hills
916-941-6850  |  www.massageenvy.com
Massage Envy Spa (next door to Nugget Market) in El Dorado Hills would like to thank Style readers for voting Massage Envy one of their favorite places for massage!
With customized massages and Murad Healthy Skin facials, you can help relieve stress, decrease anxiety, increase energy and improve your skin's texture, tone and appearance. Our professional massage therapists and estheticians will work with you to customize your session every time you visit.
Always have a million things to do before the end of the day?  No problem! Consider Massage Envy Spa your El Dorado Hills Spa. Our convenient  late night and weekend hours make it easy to fit a session into your busy schedule.  You can come in after shopping at Nugget or make a date night by including dinner and a movie right here in Town Center.
We look forward to meeting you and helping you achieve your healthier lifestyle. You can begin today by calling us at 916-941-6850 or scheduling online at www.massageenvy.com/clinics/CA/El-Dorado-Hills.aspx.
---
5 YEARS WON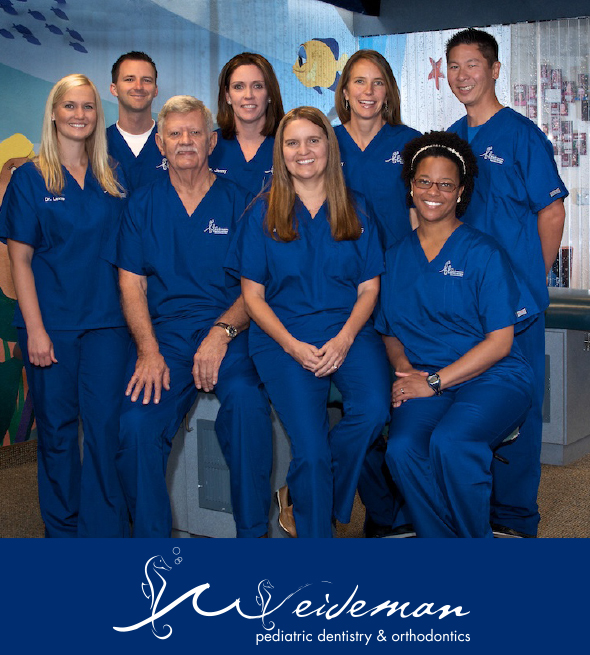 (left to right)  Drs. Lexie Lyons, Tommy Clements, Mike Weideman, Jenny McCarthy, Cindy Weideman, Darcy Owen, Holley Gonder, and Jeff Sue
Weideman Pediatric Dentistry & Orthodontics
Sunrise Dental Plaza
7916 Pebble Beach Dr., Ste. 101
Citrus Heights
916-962-0577  |  www.SacChildrensDentist.com
Thank you for voting us Favorite Pediatric Dental Practice winner for 2013 for Roseville, Granite Bay, Rocklin, Folsom, and El Dorado Hills! We are also proud that Dr. Lexie Lyons, our Specialist in Orthodontics, has been a winner of Favorite Orthodontist in Roseville, Granite Bay, Rocklin, Folsom, and El Dorado Hills! We greatly appreciate your support and feel honored to have been chosen five years in a row.  
It's extremely rare to have four Board Certified Specialists in Pediatric Dentistry in one practice. This accomplishment and rigorous training is the highest achievement a specialty trained pediatric dentist can obtain. Our doctors also have degrees in psychology and have been trained specifically to help children with special needs. Comforting children and alleviating fears is really what we focus on.  We are a 2nd generation family-run practice treating the children of the Sacramento area for almost 40 years.
Dr. Lexie works in harmony with our Specialists in Pediatric Dentistry to monitor our patients' dental health and development throughout their childhood and adolescence.  She provides FREE consultations for our patients.  
Now that school has started, call us for your FREE classroom or children's group dental health education presentation with a magical appearance by the "Tooth Fairy".
---
4 YEARS WON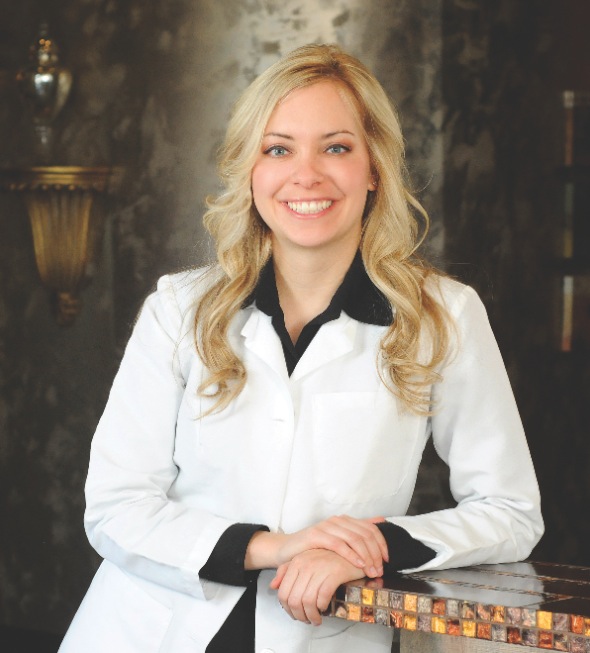 Jessica Finsley, NP
Skin 360 Medical Aesthetics
Thank you Style readers for voting Skin 360 in your top Favorite Med Spa! At Skin 360 Medical Aesthetics in Folsom, youth and experience meet to give our patients a comprehensive choice of procedures from simple to surgical. Dr. Granger Wong has been dedicated to helping plastic surgery patients obtain attractive, realistic surgical results. Dr. Wong is double-board-certified and specializes in aesthetic and reconstructive surgery, offering face lifts, breast augmentation, tummy tucks, liposuction and more. He is known for his artistry, attention to detail, and genuine concern for each patient's wellbeing. Jessica Finsley, N.P. and the Skin 360 team offer techniques to maintain your natural, youthful glow: Botox, dermal fillers, laser resurfacing, laser skin rejuvenation, microdermabrasion, chemical peels and pain-free laser hair removal.  We believe every patient should understand all the ways to reach their aesthetic goals, so we help you make informed decisions about your treatment. Style readers choose Skin 360 for our medical expertise, our relaxing spa environment and the personal attention we give every patient.
Refine, Restore and Repair at Skin 360. Call us today!
---
5 YEARS WON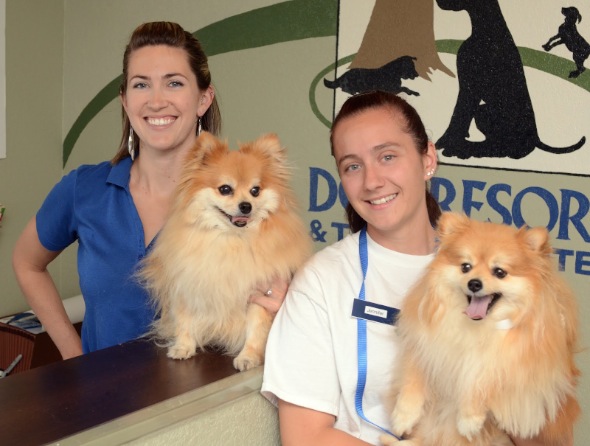 Folsom Dog Resort
A special thanks to all our clients and Style Magazine readers for voting us #1 again!  We pride ourselves on providing safe, healthy, and dependable pet care while you are at work or away traveling.  We offer overnight lodging, doggie day care, dog training, and bathing services.  We are not your "typical" boarding kennel! Over 12,000 square feet of safe, secure grassy outdoor play yard space await our guests. Our overnight lodging accommodations include private temperature-controlled indoor rooms, exceptional cleaning systems, 24 hour surveillance and monitoring systems. We offer multiple, discounted activity and pampering options to customize your dog's stay with us.  Our dog training programs are led by Jason Davis, better known as 'The Dog Guy®.' We are well known in the Sacramento area for our highly effective and professional dog training services. Your pet can be trained while staying with us. Unlike chains, Folsom Dog Resort & Training Center is family-owned and operated and our highly trained staff loves dogs. Come in to take a tour, meet our staff, and find out why The Folsom Dog Resort & Training Center is the most award-winning pet care facility in the greater Sacramento area.
2013: Pet Boarding, Pet Trainer (Jason Davis)
---
5 YEARS WON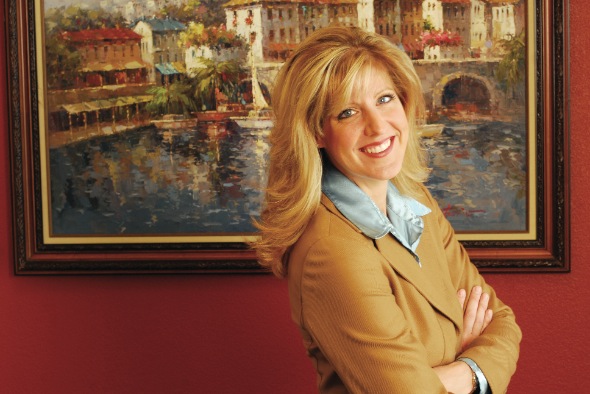 Broadstone Chiropractic
Suzanne Roberts, D.C.
2690 E. Bidwell St., Ste. 400  |  Folsom
(Located in the Broadstone Marketplace near Visconti's)
916-983-7771
www.broadstonechiropractic.com
Dr. Roberts, Jaimi, and Anne at Broadstone Chiropractic wish to thank all of our patients for voting us the #1 Favorite Chiropractor in Folsom and El Dorado Hills for another year! We are delighted that so many of our patients took the time to vote for us.  As we approach our first decade in Folsom we want to extend our gratitude for the continued support and trust given to our office over the years.
It has been our pleasure and privilege to witness the power of chiropractic and how it has improved the health of our patients, as their wellness affects not just the individual seeking care but everyone around them.
Living as well as working in Folsom has given us the opportunity to develop close relationships with our patients, our extended family.
Live Well Adjusted!
---
4 YEARS WON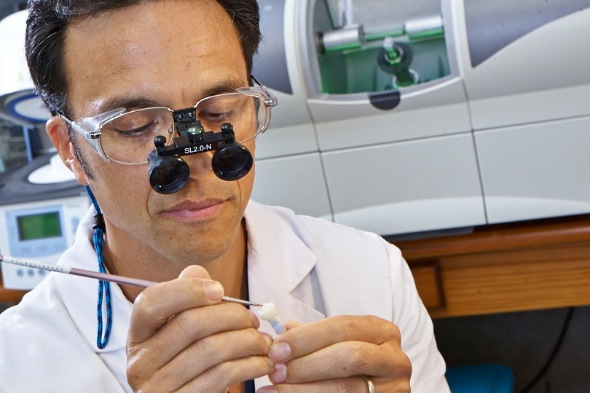 Dr. Chen painting and putting anatomy on tooth
George D. Chen, D.D.S.
Esthetic Reflections In Dentistry
785 Hana Way, Ste. 103  |  Folsom
916-983-6051  |  www.folsomdentist.com
Dr. Chen and his staff would like to take this opportunity to thank the readers of Style Magazine for voting us your #1 Favorite Dentist in Folsom and El Dorado Hills.  Dr. Chen provides general and cosmetic dental care for the entire family.  He is state certified in Adult Oral Conscious Sedation and focuses on esthetic and implant dentistry.  Dr. Chen has a philosophy of preventing disease both in dental and whole body health. "Patients and their needs come first when determining their care.  We want to help improve self-image with a beautiful smile and excellent oral health in a kind and caring environment," states Dr. Chen.
If you are someone that would rather get your dental work done all in one visit, Dr. Chen utilizes an advancement in Dentistry called CAD-CAM technology and the Same Day Crown.  Dr. Chen has been using this technology for several years and everything he does is with the patient in mind.  Every Same Day Crown is metal-free, ceramic porcelain and natural anatomy and color staining is done by hand.  The crown is polished, or glazed at high heat for strength and beauty and looks like a real tooth.  Dr. Chen says "we take the extra time and care to esthetically duplicate the beauty of the natural teeth."  This commitment to care is one reason Dr. Chen has been voted a Top Dentist by Peers for the past three years.
---
3 YEARS WON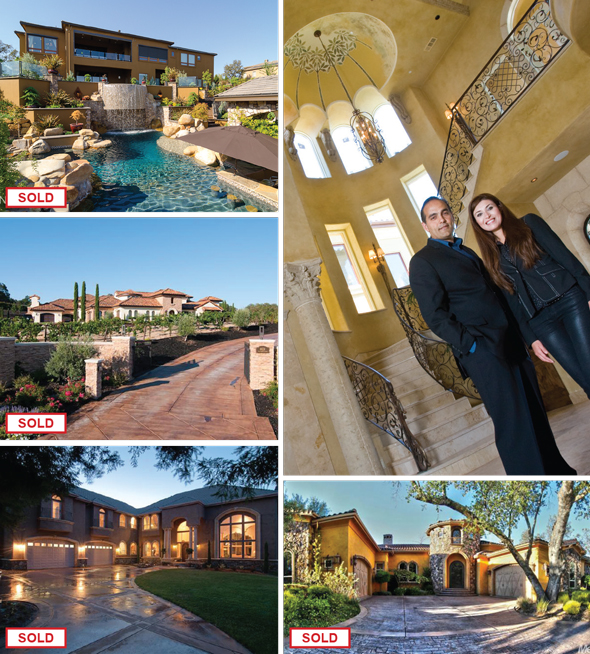 Nick Sadek — Broker
Commercial, Residential, Investments
2267 Lava Ridge Ct., Ste. #125  |  Roseville
Office: 916-784-7444
Direct: 916-966-4444


[email protected]


DRE LIC #00970410
Thank you to the readers of the Style Magazines for voting Nick Sadek a Favorite Real Estate Broker in Roseville, Granite Bay, Folsom and El Dorado Hills! NRS Luxury Estates is a premier boutique and specialty real estate firm catering to the demands of the luxury estates marketplace. The company, based in Placer County, not just excels in a down market, but are moving high-end residential homes with multimillion dollar price tags. Real estate broker Nick Sadek and his partner Dina Sadek are renowned for selling Eddie Murphy's Granite Bay mansion and currently have over $40,000,000 in listings and pending inventory of luxury estates. Nick fosters solid relationships with clients by making a point of always answering his phone, qualifying clients up-front, and being ready to preview properties right away. Nick's 20 years in business have also enabled him to refine his approach working with high-end clients in the housing market. Extensive personal networking and Internet marketing are also part of his pattern of success. He develops targeted marketing ideas for projects of special interest, providing him success in substantial deals that often close more quickly than the market average.
---
3 YEARS WON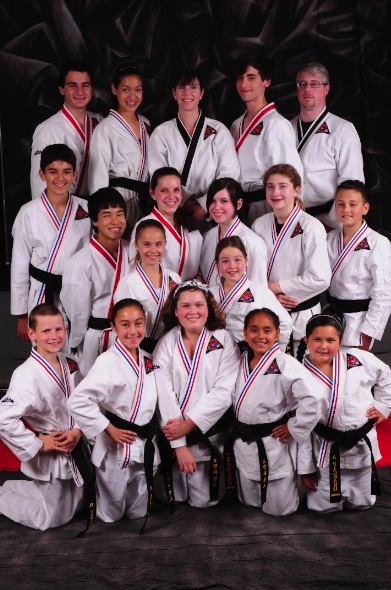 Bowman Martial Arts
626 E. Bidwell St.  |  Folsom
916-984-9135
www.BowmanMartialArts.com
Facebook Group:  Bowman Martial Arts
Karen Bowman would like to thank all her students and their families for recognizing her and Bowman Martial Arts as the Style Readers' Choice Awards Favorite Instructor and Martial Arts Studio.
Bowman Martial Arts studio and Karen Bowman have been providing quality, family-run martial arts for over nine years.
Bowman Martial Arts now has two workout floors to offer their students taekwondo, weapons training, sparring, self-defense, Little Dragons, tournament competition, and birthday parties. Bowman Martial Arts' goal is to build strength, discipline, confidence and fun for their students through personalized instruction and caring.
Bowman Martial Arts is also the trusted studio for all martial classes with the City of Folsom Parks & Recreation Department.
We invite you to tour the studio and meet Karen Bowman and her instructors and see why so many Folsom families have trusted Bowman Martial Arts as a key part of their physical fitness.
2013: Martial Arts Instructor, Martial Arts Studio
2012: Martial Arts Instructor, Martial Arts Studio
2011: Martial Arts Instructor, Martial Arts Studio
---
5 YEARS WON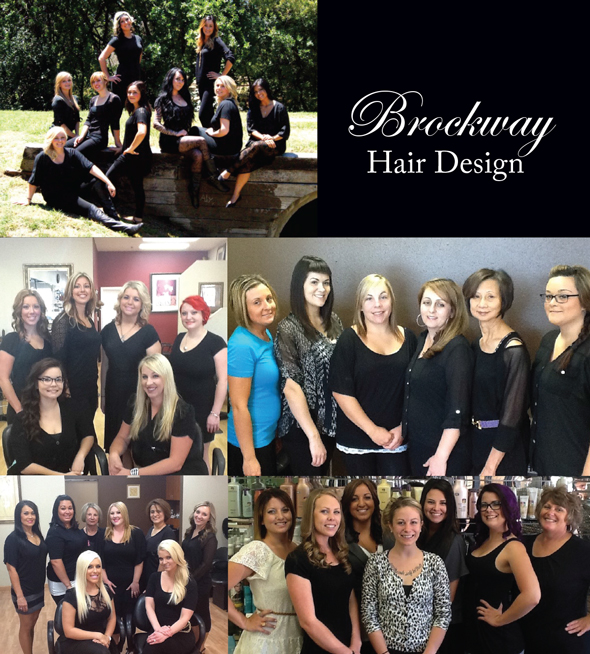 Brockway Hair Design
Rocklin: 916-624-0697
Granite Bay: 916-791-8180
Folsom: 916-984-6330
El Dorado Hills: 916-939-0379
Rocklin-Stanford Ranch: 916-624-7675
Gold River: 916-631-4311
W. Roseville: 916-773-6311
E. Roseville: 916-780-4242
Lincoln: 916-408-0365
Brockway Hair Designs are full service salons specializing in all aspects of hair design, color, and cuts. We are a salon servicing in all areas of hair design including texturizing, Keratin smoothing, conditioning, color and foil hi-lighting techniques. We work with Koleston Perfect, Color Touch, and Magma color systems, and with over 150 colors in our lab we can blend, create or personalize any hair color. Recognized as Wella Professionals' number one northern California account we have one of the best advanced education systems available in this area. Our stylists receive education and training from the best in this industry. Our stylists receive Wella Specialist Training and the opportunity to attend the Wella Institute in Los Angeles. Our stylists learn from the best so they can bring the best in hair care to you.
Brockway has a wide assortment of the best in professional hair care products and a knowledgeable staff that will make you fall in love with your hair again. Thank you so much for voting us your Readers' Choice award Winner!
---
5 YEARS WON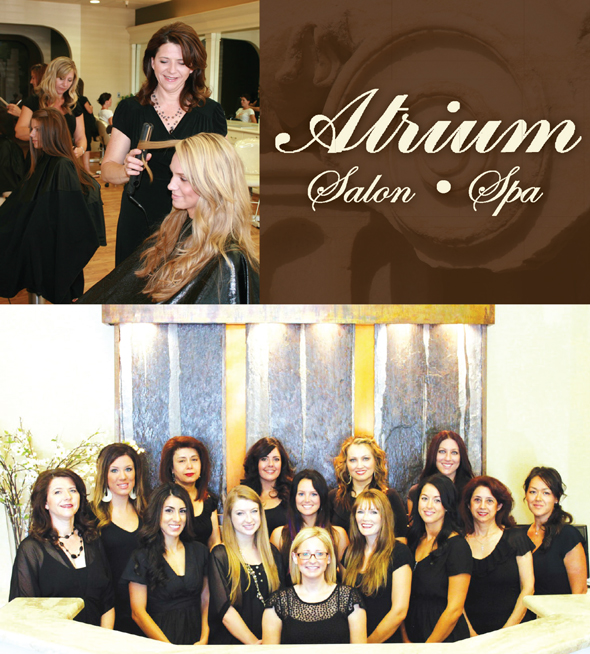 Atrium Salon Spa
6851 Douglas Blvd. |  Granite Bay
916-791-8585  |  www.atriumsalonspa.com
The Atrium Salon Spa is a 5,041 square-foot, full-service spa facility dedicated to provide top service to all of its guests. The Atrium Salon Spa is one of South Placer's finest salon and spa establishments. One who escapes to the Atrium can expect to be rejuvenated by body wraps, vichy showers, hydrotherapy, facials, massages, manicures and pedicures, makeup and the best in professional hair care services. The Atrium's artistic staff is among the elite in the industry, with advanced training in Wella Professional Hair Color, Pevonia Training in San Francisco and Glo Professional Esthetics. Experience, excellence, and their exclusive amenities are what makes Atrium Salon Spa stand apart from the other salons and spas.
Atrium is known for superior customer service, vast menu of services, and excellence in client satisfaction. The Atrium provides clients with massage therapy, advanced skin care treatments, manicure & pedicure services, body wraps & therapies and full hair salon services. Atrium Salon Spa is celebrating 13 years of service and is excited to continue to remain strong in the salon and spa industry thanks to its dedicated team members and salon and spa managers, Lisa and Noki. Thank you for voting us your Readers' Choice Award Winner!
To book your appointment,
call us today at (916) 791-8585.
---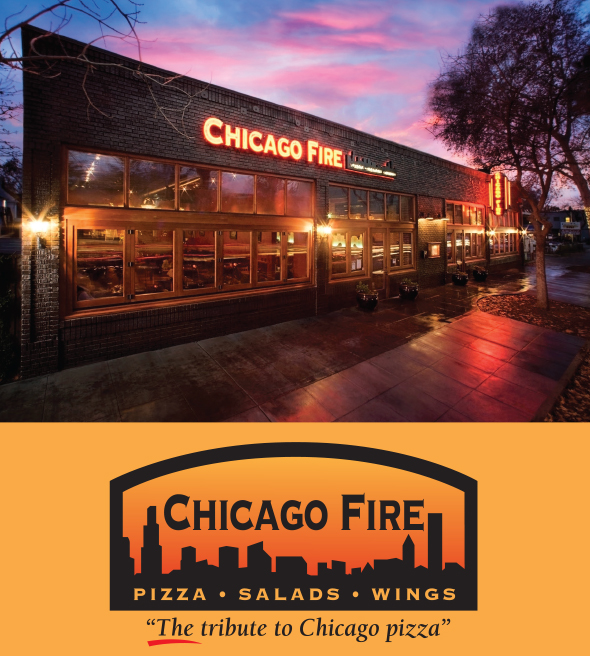 Chicago Fire
614 Sutter St.  |  Historic Folsom
916-353-0140  |  www.chicagofire.com
Thank you for voting us #1 Favorite Pizza!
Since opening our First location on Historic Sutter Street, in February, 2003 word of our unique and authentic Chicago Pizza has spread like wildfire as we continue to serve a packed house of hungry patrons who crave a real authentic Chicago style pizza. Whether your Chicago Pizza favorite is a flaky deep dish, gourmet stuffed, or the popular choice of Chicagoan's, crispy wafer thin crust, sliced in squares, you can now enjoy it at all four of our Chicago Fire locations including the new Palladio Mall.
Thanks to your support, we have not only grown in size but also in menu offerings.  Would you believe artichoke hearts, pesto sauce?  It's true, our newest menu boasts tasty new salads, sandwiches and pizzas, giving you more reasons to dine with us for lunch or dinner!  
As if that was not enough, we recently "rolled out" our new delivery program.  Yep, now you can enjoy your favorite Chicago Fire foods delivered to your doorstep or professionally delivered and set up at the office.  
Don't forget, Chicago Fire is the place for your holiday party.  We have dedicated space, the HD A/V you want and banquet menus that won't break the bank!
Thanks for ten great years, Folsom & El Dorado Hills!
---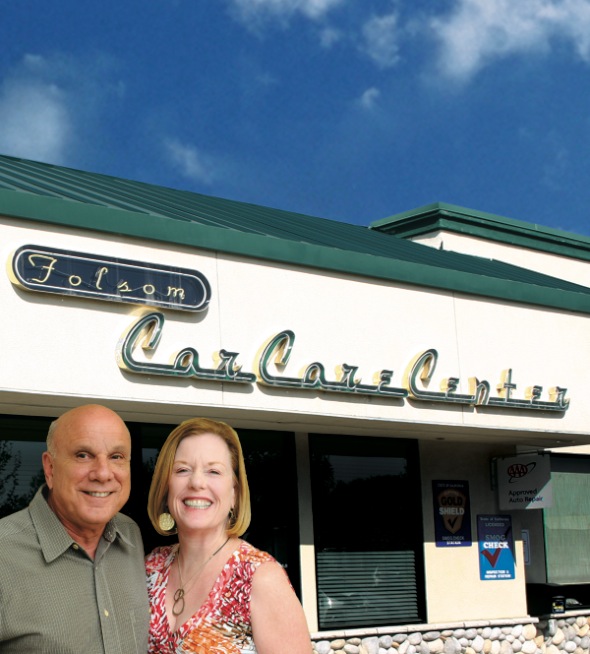 Folsom Car Care Center
520 Natoma Station Dr.  |  Folsom
916-355-0490
www.folsomcarcare.com
Folsom Car care is honored and extremely proud  to have been chosen the areas #1 Favorite Auto Repair center for the 9th year in a row, by the readers of Style magazine.
Since February 2000 Elton and Claire have offered customers the kind of experience they would want for themselves: An auto repair business that is above all, professional, able to communicate clearly as to what your car needs (or does not need), and gets the job done right and on time. "We are dedicated to making our customer's repair experience comfortable, trustworthy, affordable and reliable".
Folsom Car Care Center is a AAA approved facility, a STAR Certified Station and a Guaranteed Repair Station for state certified smog/emissions inspection and repairs.
Our center offers comprehensive auto repair diagnostics, and factory authorized service and maintenance programs.  Our ASE certified technicians and underwriters then clearly outline and review with you what your vehicle may need in the way of maintenance or repairs.
Folsom Car Care is "Redefining the way you choose automotive repair," by offering a 24 Month or 24K Mile  Warranty (Napa Nationwide Peace of Mind Warranty)  and our Loyalty Rewards Program. For more information please visit our website.
---
5 YEARS WON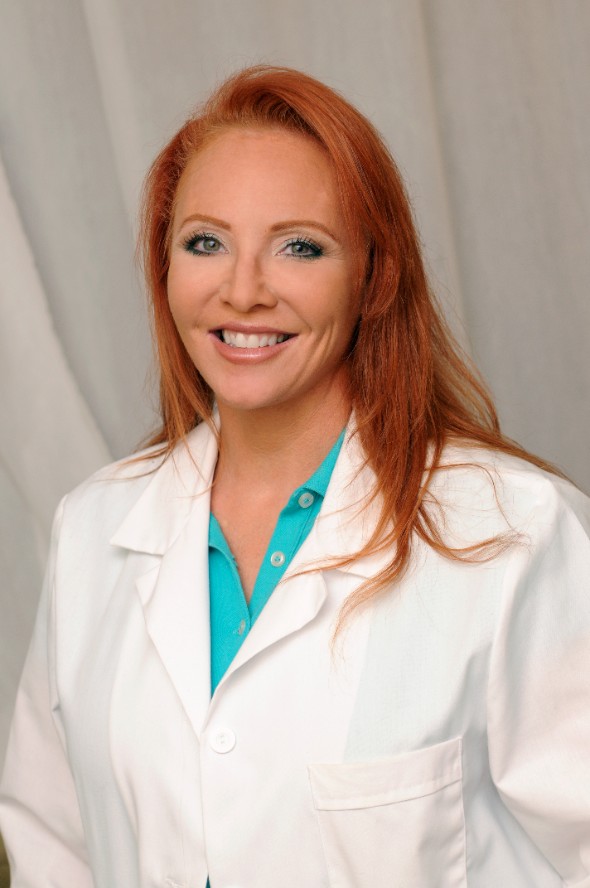 Vitality Medical Laser & Skin Clinic
Celia Remy, M.D.P.C.
1891 E. Roseville Pkwy., Ste. 170  |  Roseville
916-797-1131
740 Oak Avenue Pkwy., Ste. 100  |  Folsom
916-508-8640
Dr. Remy would like to thank her clients and the readers of Style Magazine for voting Vitality Medical Laser & Skin Clinic the #1 Favorite Med Spa and for voting for Dr. Remy as a Favorite Doctor for Cosmetic Procedures. Vitality Medical offers the safest and most advanced, naturally based nonsurgical technology available in aesthetic medicine today for men, women and adolescents! Dr. Remy has always dedicated her practice to using the latest technologies.  The recent addition of stem cell therapy and hormone optimization brings Vitality into the leading edge of regenerative medicine.
On the aesthetics side, our goal is to give patients natural looking results that rejuvenate, provide symmetry, and enhance appearance. Vitality Medical specializes in techniques that are noninvasive and work with the body's natural healing processes.  Services offered include liposuction, natural augmentation with fat grafting, body sculpting, skin tightening, facial sculpting, laser treatments, weight loss, skin care and more.  Vitality emphasizes minimizing discomfort, and finding the best individual treatment plan to meet your specific needs. Call us to schedule your complimentary consultation!
---
5 YEARS WON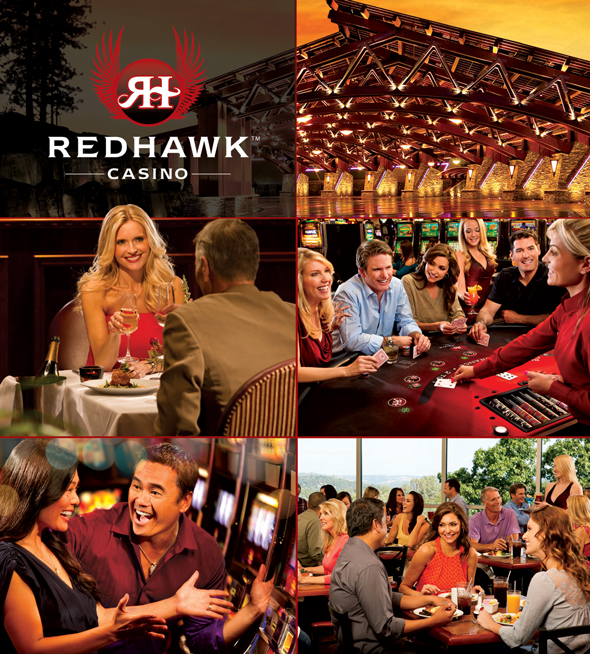 Red Hawk Casino
1 Red Hawk Parkway  |  Placerville
888-573-3495  |  www.redhawkcasino.com
Tucked in the heart of El Dorado County, Red Hawk Casino was a dream turned reality for the Shingle Springs Band of Miwok Indians. As one of the largest employers in El Dorado County, the Tribe prides itself on continued commitment to embrace, support and reach out to our surrounding community.
Today, the Shingle Springs Rancheria is a bustling, vibrant community serving all of El Dorado County with its state-of-the-art Health and Wellness Center, tribal fire and police departments, a court, library, cultural and governmental offices, and the beautiful Red Hawk Casino.
Since its opening in December 2008, Red Hawk Casino has been providing its guests with superior gaming, entertainment and dining experiences.  We wish to thank you, the readers of Style Magazine, for recognizing that and consistently voting us your Favorite Casino.
Favorite Casino: 2009-2013
Favorite Steakhouse - Henry's Steakhouse: 2009-2013
---
9 YEARS WON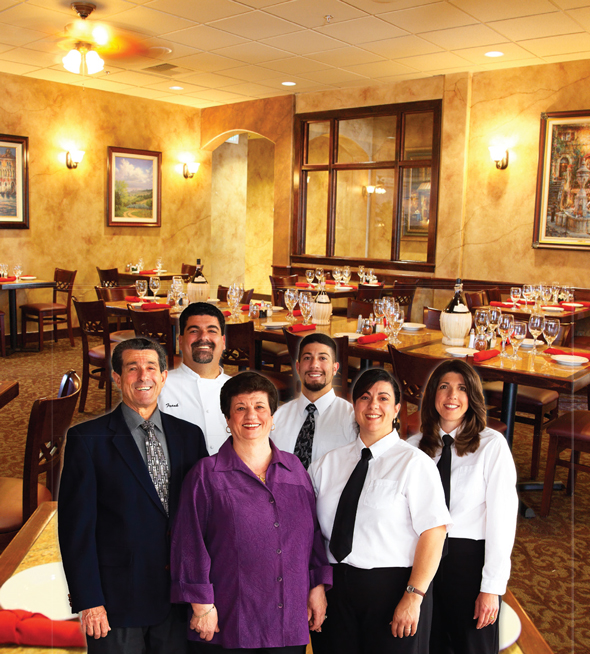 Visconti's Ristorante
2700 East Bidwell St., Ste. 700  |  Folsom
916-983-5181
The Visconti family would like to thank our loyal friends and neighbors from Folsom, El Dorado Hills, and surrounding areas for voting us Favorite Italian Restaurant 9 years in a row!  This means so much to our family because of the rich history and tradition, of which we are so proud, that goes into every dish we serve.  Visconti's Ristorante is a family owned full service restaurant in Folsom since 1992 where we do our best to make you feel at home each time you come to visit.
Our recipes come from past generations in Southern Italy, from the regions of Calabria and Sicily.  We are proud to use only the freshest ingredients, and imported meat, cheese, and wine.  When you dine with our family you feel at home where the flavors are savory, the atmosphere is filled with love, and the ambiance is old world traditional Italian life.
If you are wondering where to eat tonight, we welcome parties of any size no matter what the occasion.  We are a family friendly restaurant that is a perfect place to celebrate anniversaries, weddings, and birthdays. We can also host business meetings, and private parties. Open Tuesday to Saturday for lunch and dinner, and Sundays for dinner only.
2013: Overall Restaurant, Italian Restaurant, Bartender (Tista Visconti), Chef (Frank Visconti) 2012: Overall Restaurant, Italian Restaurant, Bartender (Tista Visconti) 2011: Italian Restaurant, Bartender (Tista Visconti) 2010: Italian Restaurant, Chef (Frank Visconti), Bartender (Tista Visconti) 2009: Italian Restaurant
---
1 YEAR WON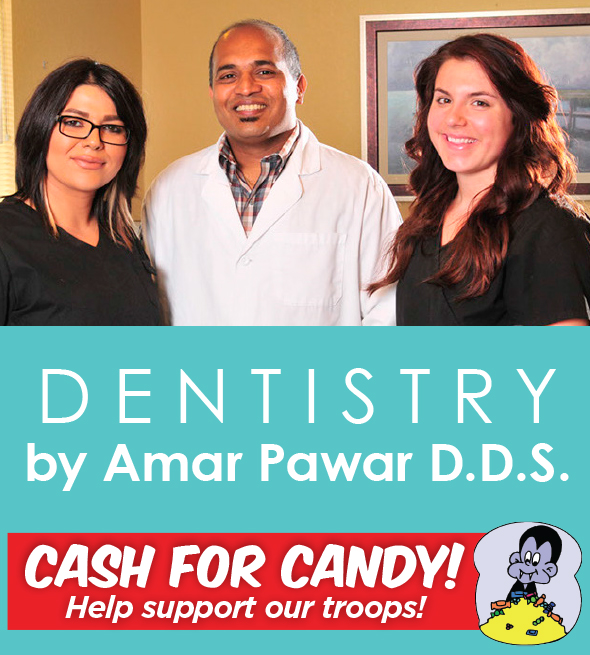 Amar Pawar, D.D.S.
Dr Pawar and his staff want to thank you for voting us #2 Favorite Dentist in Style Magazine. We appreciate all of our patients for supporting us this last year. We enjoy the Folsom community and all the people we have met throughout the year.
Dr. Pawar graduated from Columbia University and has lived in Folsom with his family and practicing dentistry there for more than 8 years. In October of 2011 Dr. Pawar opened his own independent dental practice in the historic district in Folsom with the vision of practicing dentistry the way he has always felt it should be - bringing high ethical and moral standards to his practice without pressure on his patients. He lives by this vision daily and cherishes the opportunity to continue to do so. Dr. Pawar will offer Saturday and evening hours to accommodate his patients' busy schedules. Aware of the many patients who are phobic regarding visiting a dentist, Dr. Pawar takes great care to put his patients minds at ease. Give him a call and experience for yourself!
Halloween trick-or-treaters can bring their candy to Dr. Pawar's office on Nov. 1 from 11a-5p.
Only candy collected during Halloween. 50¢ per pound of candy donated (10 pound max). Must be unopened, sealed packages. Option of donating to the Rolling Hills Blue Star Moms to support our veterans. For new and existing patients, you may bring your candy for buy back during your appointment time Nov. 1-15.
---
5 YEARS WON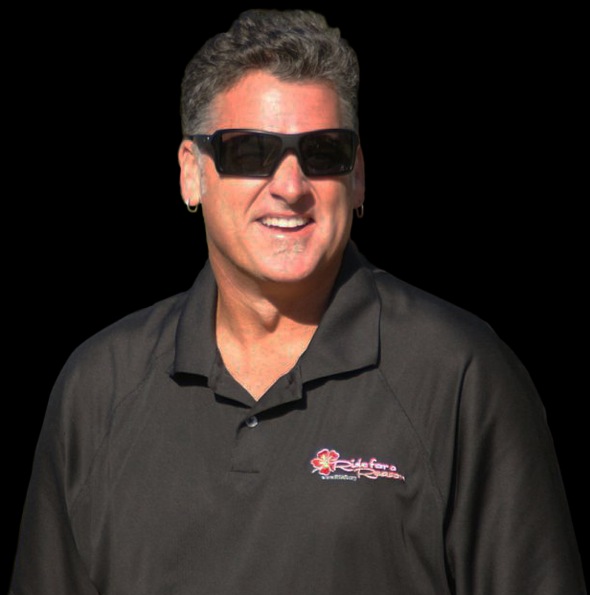 John Crews, Owner
Bicycles Plus
705 Gold Lake Dr.  | Folsom
916-355-8901  | www.onlinecycling.com
Bicycles Plus is humbled to be chosen Favorite Bicycle Shop for the 5th year!  We've been in business for over 24 years and offer the region's largest selection of top brand bikes and accessories at the most competitive prices. This, along with our great staff, is why we consistently are voted on the of the Top 100 Bicycle Stores in America. We stand behind our products and our workmanship.
We strongly believe in giving back to our community by generously donating to local schools, athletes and charities. Our goals are simple: treat people with respect, have the largest inventory available for our clients and we never lose sight of the fact that we are also cyclists who strive to do the best for our clients and friends.
We have been in business for over 25 years and hope you have a chance to visit our remodeled store.  We could not continue in business for so many years without the support of the Folsom and El Dorado Hills communities.  Visit our website and join our VIP e-list today and you'll receive a free gift.  It's our way of saying Thank You!
Thanks again to the readers for your continued support. Remember, life's short, enjoy the ride!
---
4 YEARS WON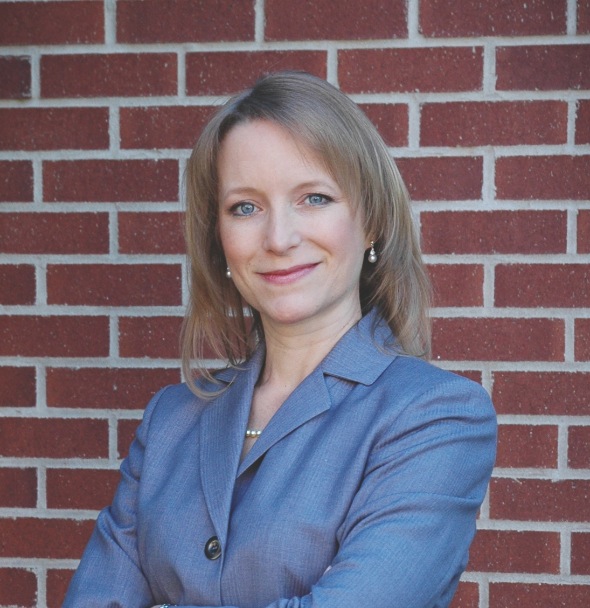 Kristine Burke, M.D.
Family Practice Physician
n1Health Center for Functional Medicine
4901 Golden Foothill Pkwy.
El Dorado Hills
916-983-5771
www.n1healthdrburke.com
I am grateful to the readers of Style Magazine, my patients and colleagues for bestowing upon me this honor in two categories again this year. I am truly humbled to be recognized among my peers for Favorite Doctor and Favorite General Practitioner.
As an n1Health partner physician, I enjoy a luxury that few others do - time with my patients.
We are fortunate to live in a time and place where given the time and technology, doctors can seek out and address the root causes of disease instead of just medicating away the symptoms.
I am thrilled to have found a partnership that enables me to do this and am glad the community joins me in celebrating the promise of this type of medicine.
---
SPECIAL PROMOTIONAL SECTION
---
If you would like to be included in one of Style's Special Promotional Sections, please contact Debra Linn at 916-988-9888 x114 or [email protected].
---
SPECIAL PROMOTIONAL SECTION
---
4 YEARS WON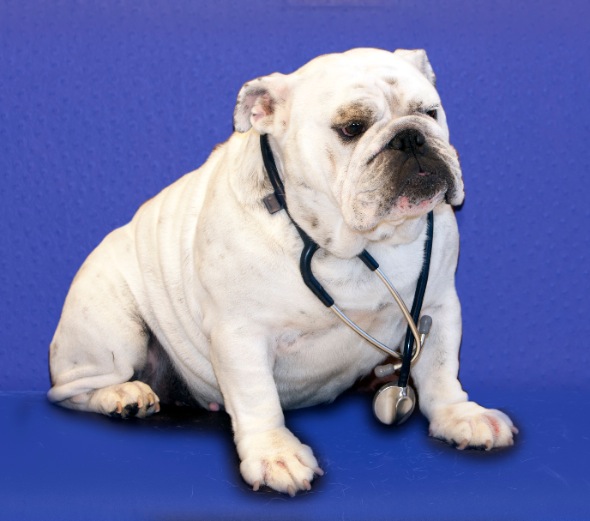 Blue Ravine Animal Hospital
Thank you for voting us Favorite Veterinarian for the 4th year in a row! At Blue Ravine Animal Hospital, our goal is to provide our clients with a friendly, professional, and caring atmosphere, and to treat our clients' pets as though they were our own. We are honored by being voted favorite veterinary hospital in our community. Our doctors practice the highest quality of medicine and provide your pets with excellent care. Please visit our state of the art facility, ask for a tour or call for an appointment.
---
1 YEAR WON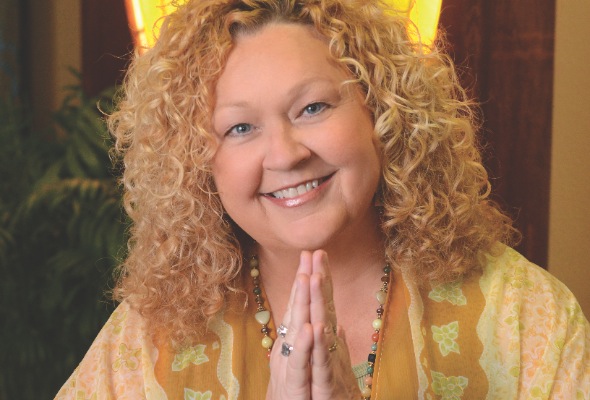 Rev. Dr. Pattie Weber
Senior Minister of the Spiritual Center for Positive Living
The Spiritual Center for Positive Living is a hip, vibrant spiritual community. We're the place Deepak Chopra and Oprah would visit if they came into town. SCPL honors the love, power, and presence of God within us. SCPL is a place to get serious on your spiritual journey, make lasting changes in your life, and find like-minded friends with whom to share time and transformation. Teachings from the Bible, Bhagavad Gita, A Course In Miracles, Science of Mind, Self Realization and Buddhism are all part of the wisdom taught in the classes and Sunday talks at SCPL. Come join us!
2013: Wedding Officiate, Spiritual Leader
---
2 YEARS WON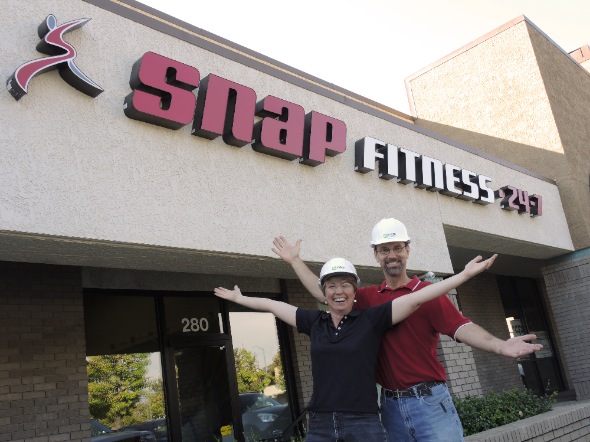 Cynthia & Robert Breazeale – Owners
Snap Fitness of El Dorado Hills
2222 Francisco Dr.  |  El Dorado Hills  |  916-933-9448
Corner of Green Valley Blvd. and Francisco Dr.
www.SnapFitness.com/ElDoradoHills
[email protected]
Cynthia and Robert Breazeale, owners of Snap Fitness/EDH, along with their talented and dedicated staff extend a HUGE THANK YOU to community members who voted their 24/7 club the #1 Gym and #2 Pilates Studio. "We are honored to be in a livelihood dedicated to improving the quality of life for our friends and neighbors and we're thrilled with the results for everyone!" On November 1st at 5:00pm, the Breazeales invite all community members to celebrate their newly expanded and renovated club during the Grand Re-Opening Event.  "Enjoy tours, food, and prizes while you see for yourself what our members love about Snap Fitness/EDH!"
---
3 YEARS WON

Tricks Gymnastics Dance & Swim
Folsom  |  370 Plaza Dr.  |  916-351-0024
Granite Bay  |  4070 Cavitt Stallman Rd.  |  916-791-4496
Sacramento  |  4440 Marconi Ave., Ste. 100   |  916-481-4496
www.tricksgym.com
Your child deserves the best! At TRICKS, we do more than just teach gymnastics, dance & swim – we believe in your child's future. For over 20 years, TRICKS has been delighting kids of all ages, teaching them the fundamentals of their sport while still having fun. From infant to high school, from recreational to competitive, TRICKS has something for everyone!
2013: Kids' Birthday Spot, Dance Studio
---
6 YEARS WON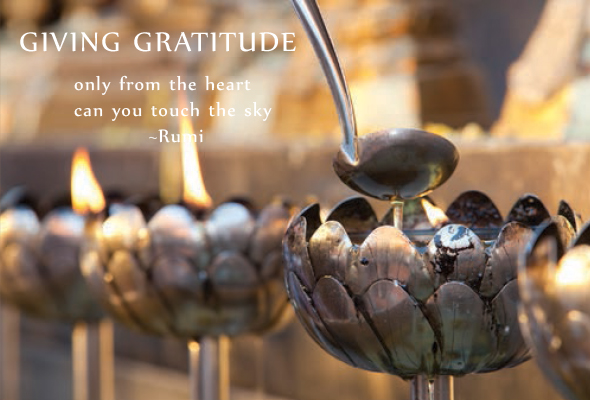 Serenity Spa & Soul Yoga
3984 Douglas Blvd., Ste. 150  |  Roseville
350 Palladio Pkwy., Ste. 1975  |  Folsom
916-797-8550  |  www.serenityspaonline.com
facebook.com/serenityspa
Serenity Spa & Soul Yoga is rooted in serving others. It is our principle to make healing a priority and a way of life, not merely an attempt to cure disease.
We provide a perfect blend of Eastern traditions woven into our Western daily lives. We are a temple with the intent to provide healers, teachers, light workers and community a place to gather, to connect and transform. Our philosophy at Serenity Spa is to help serve others through touch - to heal others with the human hand and human heart. Soul Yoga gives us the opportunity to teach others how to heal themselves.
---
3 YEARS WON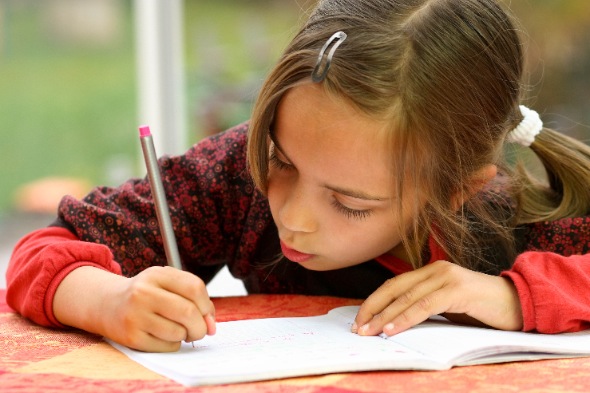 Mathnasium
1177 Riley St.  |  Folsom  |  916-983-6222
981 Governor Dr., Ste. 104  |  El Dorado Hills  |  916-673-9119
8445 Sierra College Blvd., Ste. A  |  Granite Bay  |  916-791-9119
www.mathnasium.com
Thank you so much for voting Mathnasium the #1 Favorite Tutoring Service in Folsom/El Dorado Hills. We teach everything from basic math facts through calculus. Using the time-tested, proprietary Mathnasium Method™, your student will catch up, get ahead and stay ahead in math.  Every child gets a customized learning plan and personal, one-on-one, instruction.  Your child's confidence will soar!  We teach math and produce winners. How can your student be a winner?  Call now to find out.  Asking questions is free, and you'll be surprised at how reasonable our rates are. Call now, for your child, for yourself, for your future.
---
8 YEARS WON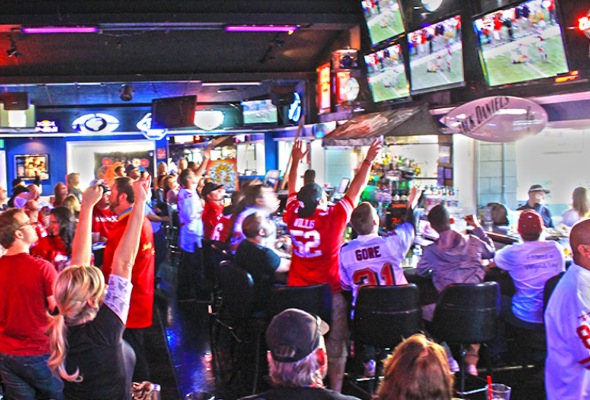 FLB Entertainment Center
511 E. Bidwell St.  |  Folsom
916-983-4411  |  www.flb365.com
FLB Sports Bar & Casino is honored to be recognized as a Favorite Bar, Favorite Sports Bar and Favorite Casino in the Folsom and El Dorado HIlls area. Everyone can have a great time watching their favorite teams play on our New 80" LED HD TV or on one of our other 37 HD TVs. Enjoy a beer from our super cold 20 handle draft tower, or have one of our bartenders mix you up a signature drink. Every Friday and Saturday night we have rotating guest DJs for a fun night of dancing. Play Texas Hold-em, Blackjack and 3 Card Poker or enter our weekly $1000 tournaments every Saturday night.
---
9 YEARS WON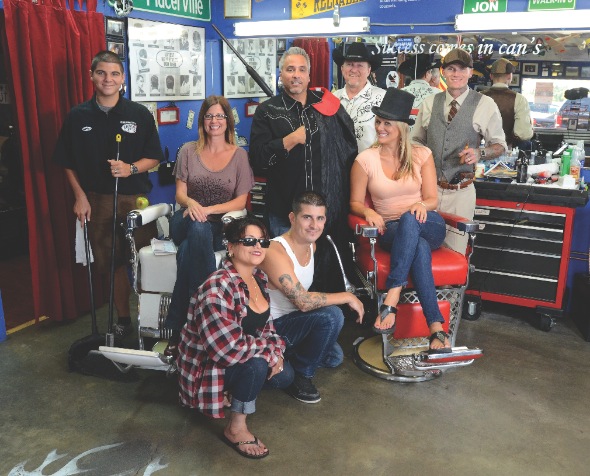 World Famous Barber Jon's
387 Green Valley Rd.  |  El Dorado Hills
916-939-0512
www.barberjons.com
Since starting his El Dorado Hills business  in 1995, Jon Rivera has refined his flamboyant vision, mentored many barbers and inspired similar shops to open all over northern california. Part renaissance man, follicle philosopher and ring master, no one can quite beat the original World Famous Barber Jon when it comes to originality and old school barber acumen; all in a family friendly, entertaining barber shop environment. At his wonderland you'll see blue collar workers, job seekers, teenagers, babies, politicians, celebrities & executives mixing and mingling in what one long time patron has dubbed "a slice of true americana...on steroids" Thanks for voting us #1 Favorite Barber and #2 Favorite Barber Shop.
---
6 YEARS WON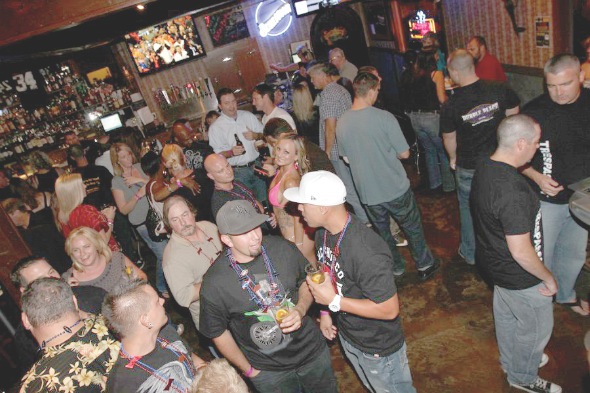 The Purple Place Bar & Grill
363 Green Valley Rd.  |  El Dorado Hills
916-933-2313  |  www.thepurp.com
Thanks to our Purple Place fans for making us your Favorite Breakfast Place and Favorite Brunch Place! NFL Sunday Ticket and 12 Hi def TV's with overhead sound also makes the Purple Place the best bar in town to catch all the games. Also, be here for every Monday and Thursday night NFL game for your chance to win one of TWO Pro-NFL Jerseys, while enjoying $2.50 Domestic Pints. Join us for Happy Hour in the bar every Monday through Friday from 3pm till 7pm, featuring Live Music on Friday and Saturday nights with no cover charge. We are proud to offer award winning food, exceptional service, and great ambiance.  We are Family and Dog Friendly, too!
See you at the Purp!
---
1 YEAR WON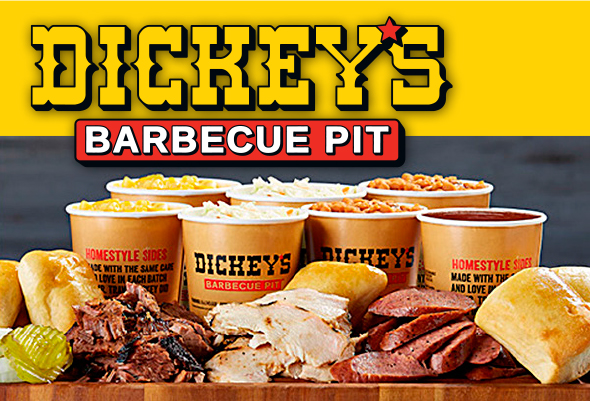 Dickey's Barbecue Pit
1016 Riley St., Ste. 4 and 5  |  Folsom
916-225-3541  |  www.dickeys.com
We are thankful to be selected by the readers of Style Magazine as their Favorite Barbecue Place after only one year in business. We have  become the go-to vendor for catering events in Folsom and surrounding cities. We specialize in Texas Style slow hickory smoked brisket and pulled pork, and six other signature smoked meats. Accompanied by our southern style sides,  our delivery or full service caterings will wow your guests!
We are delighted to announce the opening of our Rancho Cordova Dickey's Barbecue Pit in late October on Sunrise and Coloma featuring both drive thru and outdoor terrace seating! If you haven't tried Dickey's slow smoked meats yet please stop by and say hi - we will welcome you personally.
---
5 YEARS WON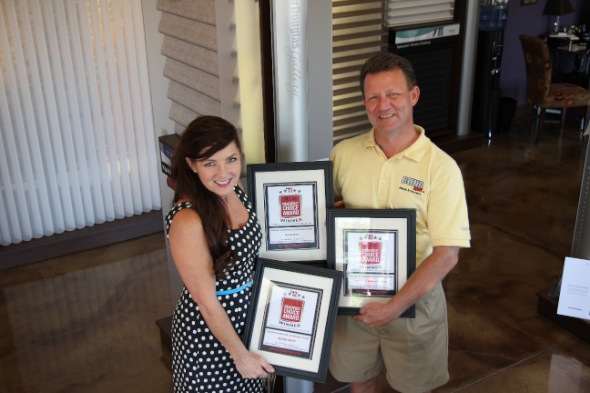 Blind Spot
6624 Lonetree Blvd., Ste. 500
(Located in front of RC Willey)
916-773-SPOT (7768)
www.shutterspot.com
We are proud to be voted #1 Favorite Window Coverings provider again this year!  In a time where so many settle for average this award reinforces our commitment to providing our clients with quality Hunter Douglas products and Blind Spot's superior service. We are grateful to have clients that appreciate our integrity.
For style, service and savings,  we hope you…check your Blind Spot.  
Thank You!  Thomas & Jeannie Noll
---
3 YEARS WON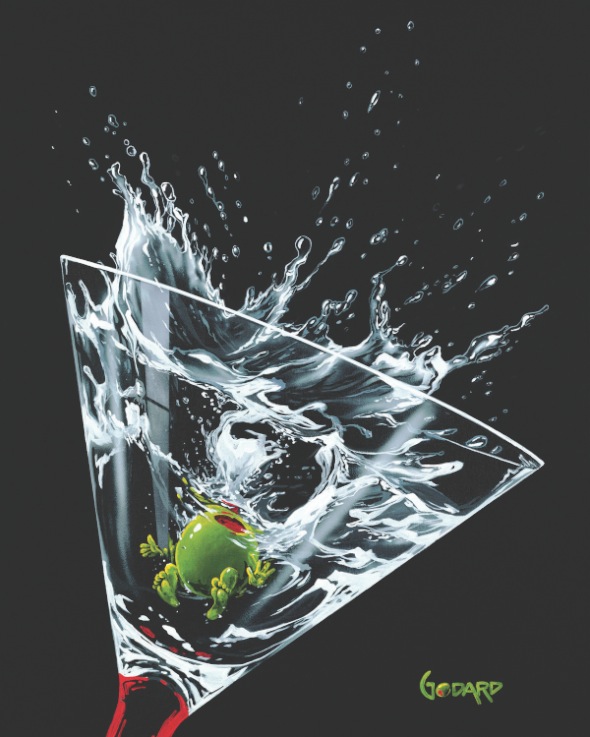 American Visions Art Gallery
705 Sutter St.  |  Folsom
916-351-1623  |  800-548-8446
www.AVartgallery.com
Thank you to Style Magazine readers for voting American Visions as Favorite Art Gallery. We are honored. We invite you to attend one of our monthly artist's receptions at the gallery. We carry your favorite artists - June Carey, Michael Godard, Thomas Kinkade, Eric Christensen and many more! We have been in business for years offering a friendly, knowledgeable customer focused staff that can answer all your questions. See our calendar of events at our website www.AVArtgallery.com.
 Art is an Escape Without Leaving Home
---
5 YEARS WON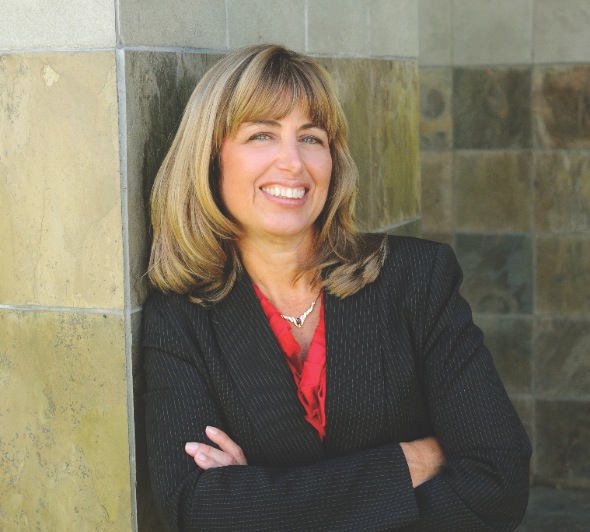 Darla Colson, CPA, MST
Gilbert Associates, Inc.
101 Parkshore Dr., Ste 100  |  Folsom
2880 Gateway Oaks Dr., Ste. 100  |  Sacramento
916-646-6464 x117  |  www.gilbertcpa.com
Thank you Style readers for voting me your Favorite Accountant again this year. When you hire a CPA, you want to trust that they have the expertise and integrity to manage your financial interests responsibly. With over 25 years as a local CPA, I have a thorough understanding of tax planning and strategies, successful business practices, and personal finances. I take great care to listen to my clients to find the best solution for their particular situation.  Contact me at 916.646.6464 to discuss your tax or accounting needs.
---
4 YEARS WON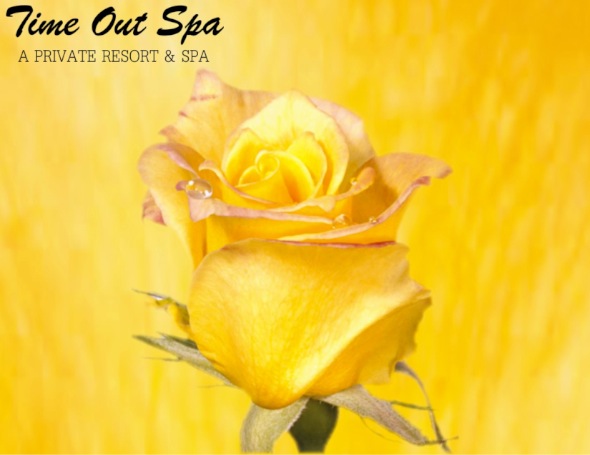 Time Out Spa
2452 Apple Vista Lane  |  Camino
530-644-0314  |  www.timeoutspa.com
THANK YOU! THANK YOU! THANK YOU! for selecting Time Out Spa for the Readers' Choice Award for Favorite Spa in the El Dorado County foothills! We appreciate your continued support and confidence in our Total Pampering services. Time out just celebrated our 19th year birthday on September 24th of this year and it's because of all the readers of Style Magazine and our loyal clients.  P.S. I would like to thank the staff at Time Out Spa for there Team Participation, Dedication, & their Stellar Services, including our Web Master!
♥ ♥ ♥ Fondly Edie B.
---
4 YEARS WON
Bark Avenue
Ken and Robin Mizell
4311 Town Center Boulevard  |  El Dorado Hills
916-941-7400
Thank you to all our loyal Bark Avenue customers for voting us one of your Favorite Pet Supply Store and Favorite Grooming Salon 6 years in a row! We are a locally owned and operated store that specializes in quality pet foods and treats to make your four-legged friends happy and healthy! Bark Avenue offers a full service grooming salon and a do-it-yourself dog wash. And, we focus on healthy food and treat options at reasonable prices.  None of this could be possible without you, our amazing customers. From our pack to yours… Woof, Woof, Meow!
---
6 YEARS WON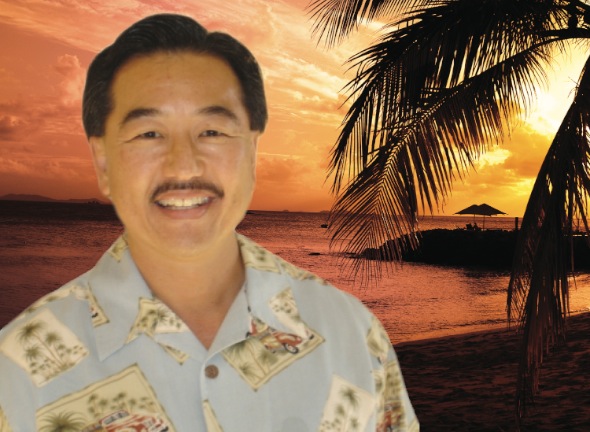 Aloha Family Dental
Wayne K. Tsutsue, D.D.S.
1020 Suncast Lane, Ste. 103  |  El Dorado Hills
916-941-2447  |  www.alohadentaledh.com
If his Japanese last name is too difficult to pronounce, call him DR. WAYNE!  Born and raised in beautiful Hawaii, Dr. Wayne brings the "Aloha Spirit" to dentistry in his state-of-the-art office.  Dr. Wayne, a graduate of USC School of Dentistry, caters to each patient's individual needs in a skilled, gentle and caring manner.  Come visit Dr. Wayne and his dedicated staff with your dental concerns and questions.  Serving your comfort, safety, and health is the number one goal at Aloha Family Dental. Thank you for voting him Favorite Dentist 6 years in a row!
---
3 YEARS WON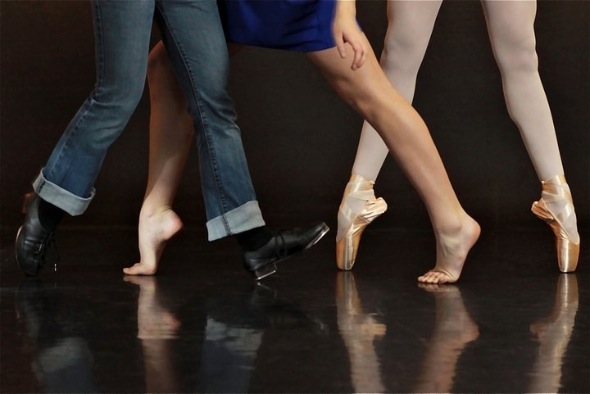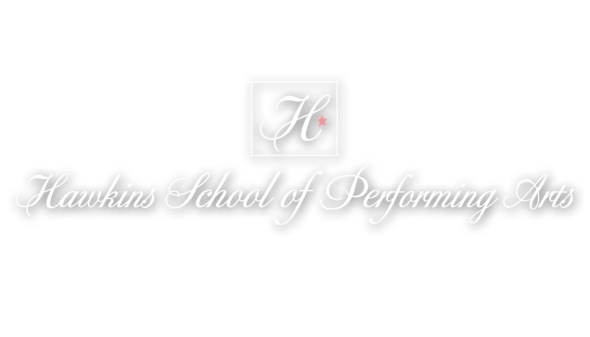 Hawkins School of Performing Arts
118 Woodmere Rd.  |  Folsom
916-355-1900  |  www.hawkinsschool.com
Thank you to our devoted dance families and friends for voting the Hawkins School of Performing Arts a 2013 winner!
Our outstanding dance, voice and acting faculty at the Hawkins School are dedicated to excellence in training, whether the student wishes to invigorate the body and mind, or to pursue a career.   We offer classes in Ballet, Pointe, Tap, Jazz, Contemporary, Hip Hop, Musical Theatre, Acting and Voice. The Hawkins School is home of Stages-Folsom Dance Arts, a pre-professional dance company which provides quality performances that enrich the greater community and offers outreach programs for the underserved. We welcome you to "dance on down" for a complimentary class. It may change your life!
---
4 YEARS WON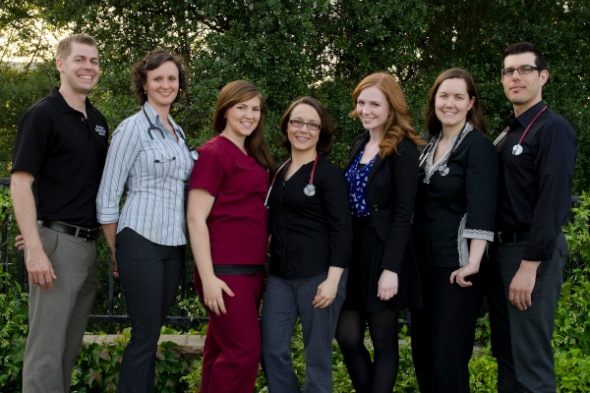 Revolutions Natural Medical Solutions
189 Blue Ravine Rd., Ste. 110  |  Folsom
916-351-9355  |  www.revolutionsdocs.com
Thanks to the Style readers for this honor!  In 2014, Revolutions will be relocating to a larger facility which can accommodate six doctors and will have the largest nutritional IV suite in the Sacramento area.  Revolutions believes in a lasting doctor-patient relationship that inspires individuals to take charge of their own health.  We'd like to take this opportunity to invite you to celebrate Naturopathic Medicine Week with us from October 7 – 11.  Please come in for a free B-12 shot anytime that week (8 am – Noon, 1 pm – 5:30 pm) and join us for a celebration night on Wednesday, October 9 at 5:30 pm.
2013: Doctor 2012: Doctor 2011: Doctor, General Practitioner Doctor 2010: General Doctor
---
2 YEARS WON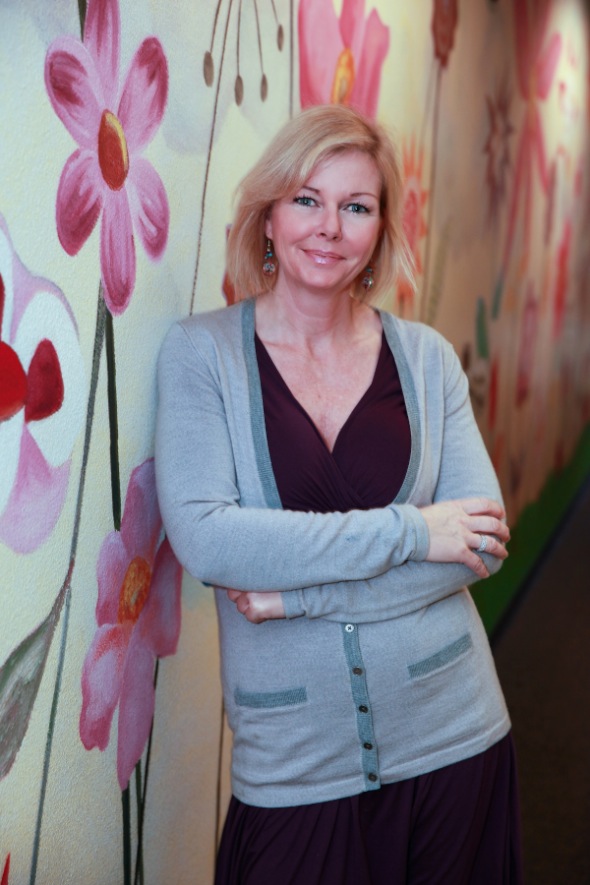 Suzanne Jones
Busy Bees Preschool, Inc.
1261 Hawks Flight Ct., Ste. F  |  El Dorado Hills
916-933-3797
www.busybeesedh.com
Lic. #093615280
Thank you for voting Busy Bees your Favorite Preschool for the second year! This year we celebrated 10 years of serving the local community. Our mission is to ensure we provide the very best in Early Childhood Care and Education. We strive to meet every child's individual needs, to build self confidence and a love of learning that will lead to future growth, development and successes. Our dedicated teaching staff, bright, welcoming classrooms and developmentally appropriate curriculum are what make us special.
---
5 YEARS WON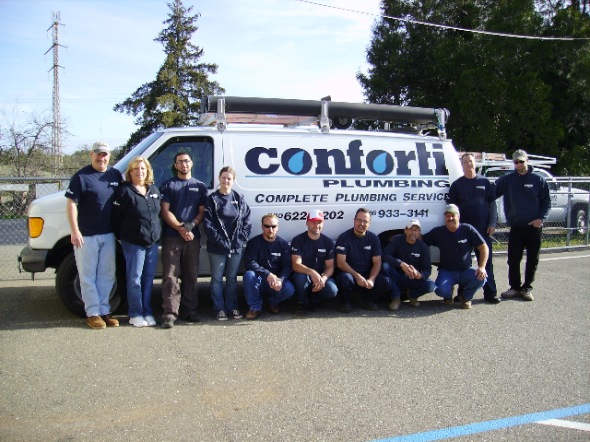 Conforti Plumbing
530-622-0202  |  916-933-3141
A special thanks to all our customers for voting us #1 again.  We pride ourselves on providing prompt, professional service at reasonable rates. With stocked service vehicles and a warehouse of repair parts and water heaters, we have the resources and expertise to resolve all your plumbing needs. We offer "Service You Can Trust." Our plumbers are background checked and experienced. The quality of our work is excellent and our customer service is exceptional. That's why most of our work comes from repeat customers and referrals.
2009-2013: Plumber
---
5 YEARS WON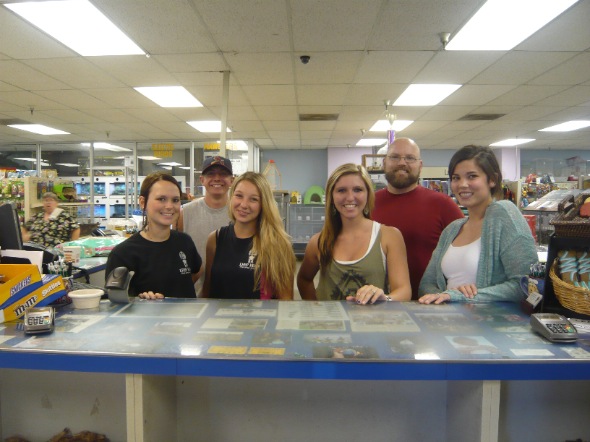 Lees' Feed & Western Supply
4110 Mother Lode Drive  |  Shingle Springs
530-677-4891  |  leesfeed.net
Thanks to all the families that voted Lees' Feed #1 Favorite Pet Store in Style El Dorado County Foothills. We strive to provide all your pets' needs and to make your shopping experience the best it can be. Our family and staff have been serving this community for over 30 years and have been rewarded with great friends and neighbors. Live reptiles, exotic birds, baby chicks, tropical and marine fish entertain the kids while mom and dad shop for all their pet and ranch supplies.
If you've never been to Lees', come in and see why we've been voted #1—again. Your pets will be glad you did.
---
4 YEARS WON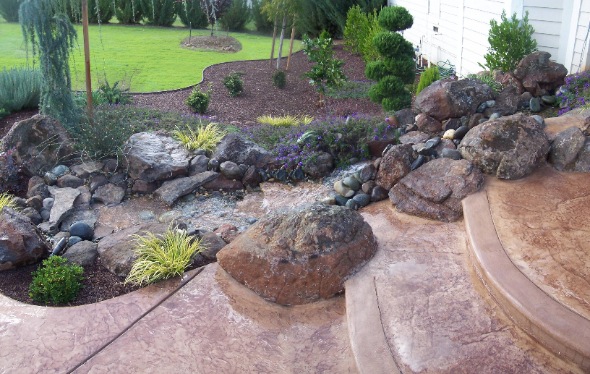 Capital Landscape Design & Installation
"You like us, you really, really like us"; not to steal from Sally Field but there is nothing better than being recognized by the loyal readers of Style Magazine as the #1 Landscape Contractor in the area! To show our appreciation, for a limited time, we are offering a 50% discount on any newly signed Landscape Design agreements. Contact us today at 916-783-5080 and find out how you can qualify for this one of a kind offer.
THANK YOU!
---
7 YEARS WON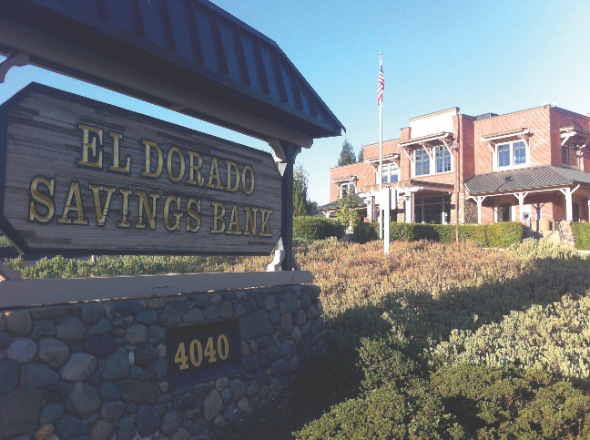 El Dorado Savings Bank
El Dorado Savings Bank has been serving our local communities for over 55 years. El Dorado is one of the most respected banks in the area with 35 offices serving Northern California and Northern Nevada.  Consistently awarded the highest 5 Star rating by Bauer Financial Reports as one of the safest and strongest banks in the United States since 1993, El Dorado emphasizes friendly customer service  along with checking,  real estate loans, internet banking  and mobile banking, to name just a few of our many services available. For more information stop by any branch or go to eldoradosavingsbank.com.
---
1 YEAR WON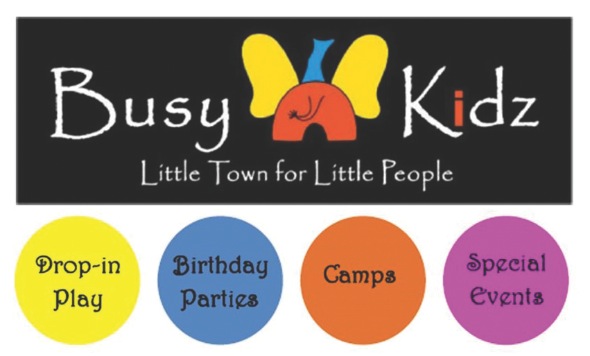 BusyKidz
118 Woodmere Rd., Ste. 110  |  Folsom
916-608-8850
www.busykidzfolsom.com
BusyKidz would like to thank from the bottom of our heart, all of you who voted us a favorite Kid's Birthday Spot in Folsom and El Dorado Hills.
BusyKidz is an indoor Play City-in-Miniature, designed to encourage children of all ages to explore their creativity and imaginations. Our little "city" is patterned after Sutter Street in Folsom where each "building" houses a different theme: Restaurant, Grocery Store, Doctor's Office and much more!
We are committed to continuing to provide high quality meaningful play for children, as well as unique birthday parties, camps, classes and special events.
---
5 YEARS WON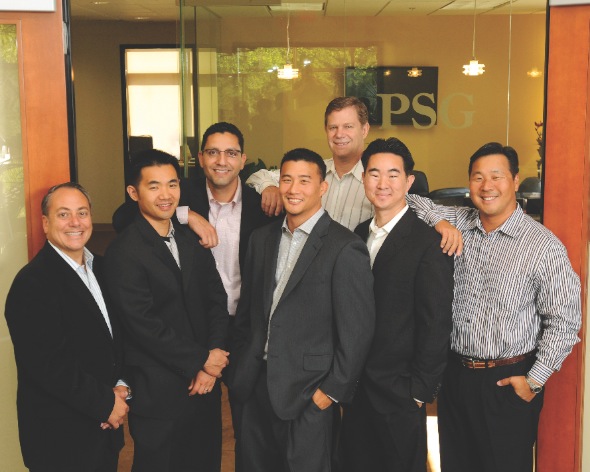 PSG
9257 Sierra College Blvd., Ste. B  |  Roseville
916-791-3120
www.psgcpas.com
We truly want to say Thank YOU to all the Style readers for choosing PSG as your Readers' Choice Accounting Firm for 2013.  We are grateful to have such an outstanding team that contributes to our success in serving our client's needs.  We work closely with our clients to understand their needs, and tailor the appropriate solutions to achieve them. PSG's partners have previously owned several successful businesses outside of the tax arena. This gives us practical experience which enables us to see things from our clients' perspective.  We like to think of ourselves as business people who happen to be tax experts.
---
SPECIAL PROMOTIONAL SECTION
---
If you would like to be included in one of Style's Special Promotional Sections, please contact Debra Linn at 916-988-9888 x114 or [email protected].
---
SPECIAL PROMOTIONAL SECTION
---
---
SPECIAL PROMOTIONAL SECTION
---
If you would like to be included in one of Style's Special Promotional Sections, please contact Debra Linn at 916-988-9888 x114 or [email protected].