Fall Fabulous
Sep 04, 2013 05:18PM ● By Style
Rachel Lopez and Kirsten Vernon
1. HAIR ME OUT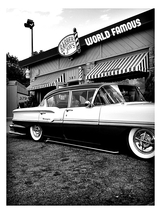 The buzz is in and it's all about the perfect haircut at world-famous
Barber Jon's
in El Dorado Hills. Family-friendly and affordable, the boys in your family will fall in love with their new 'do. Cuts from $16-20.
2. HOLA MOCHA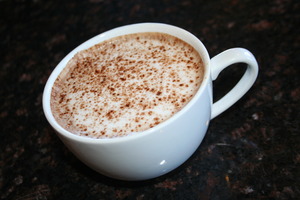 As you say goodbye to summer, say hello to our favorite hot beverage for fall. The Mexican Mocha is positively perfected by
El Dorado Coffee & Tea Co.
, a café in Shingle Springs that serves up a variety of loose-leaf teas, espresso drinks, plus homemade pastries and gluten-free macaroons. $4 (16 oz.).
3. FRINGE FANTASTIC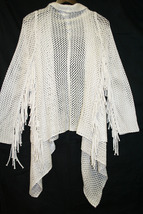 Stay fashionably warm and cozy in this lightweight, fringe fantastic Billabong Loving You Cardigan—found at
Sass Boutique
in Shingle Springs. $55.
4. FIREWOOD FAVORITE

Get the firewood ready just in time for a cozy fall fire. This Stihl MS170 Chainsaw, available at
Camino Power Tool
in Placerville, is the ultimate dream toy for your DIY woods person. $179.95.
5. COWGIRL UP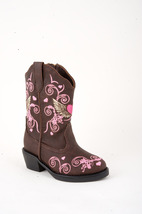 Introducing you to the perfect pair of cowboy kicks for the littlest fashionista in your life. Pick up these adorable and equally durable Roper Kids Boots at
Lees' Feed and Western Store
in Shingle Springs. $59.99.
6. SEW FASHIONABLE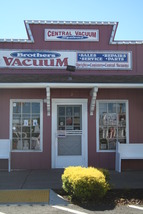 Fashionable creativity is calling your name. Get your sewing machine serviced or treat yourself to a new model.
Brothers Sewing and Vacuum
in Cameron Park has everything you need when it comes to needle and thread. Prices vary.
Rachel Lopez and Kirsten Vernon are hosts of 'The Where and Wears' of El Dorado County. Be sure to watch them on Foothill 7 Television and Sierra Community Access Television 2 and "like" them on Facebook.