Throught the Grapevine
Aug 31, 2013 12:36AM ● By Style
by Morgan Cásarez, Photography by Dante Fontana
Vino, vin, wein, viini—call it what you will, but the language of wine is universal. From Spanish reds to French bubblies, there are endless options when it comes to selecting a bottle of fermented goodness, but how do you know whether you've made the right choice? Should pairing rules of the past dictate when and what you drink, or is it okay to throw caution to the wind? You've got questions and Style's wine experts have the ultimate collection of tips, tricks and industry insights, so pull up a barstool and raise a glass to our favorite local tastemakers.
---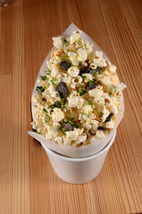 Moffat discovered that fresh popcorn with melted black truffle butter pairs surprising well with California Chardonnay.
Gary Moffat
Gary Moffat learned the fine art of wining and dining after years spent working in high-tech publishing. He says entertaining clients at fine restaurants worldwide was just part of the job and gave him the unique opportunity to indulge in a wide variety of wines. In 2002, he decided to completely switch gears and open Auburn's acclaimed Carpe Vino. "After a first career in the complex world of high tech," he says, "I find it a huge relief and joy to own a business that I truly understand." For more than a decade, Moffat and his son, Drew, have worked side by side to develop a following for their bustling wine bar and retail shop. When their loyal fans "demanded food to go with their wine," father and son responded by adding a restaurant in 2006, which Moffat says has helped boost their 850-plus member Wine Club. With more than 400 retail priced wines in stock, Carpe Vino proudly caters to patrons of all tastes and budgets in a thoroughly unpretentious atmosphere where experienced staff are happy to share the story behind every top-selling bottle. "Try varietals that are new to you. Explore wine regions with which you are unfamiliar," Moffat advises. "The key is to avoid being trapped by convention."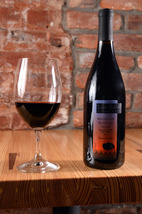 Q&A
Q: 
What is your favorite local wine and winery?
A:
    I was a victim of poor judgment many years ago when I named a local wine as my favorite. I won't make that mistake again, but I will say that Mt. Vernon Winery has always been a top performer, and I'm a big fan of Lone Buffalo Vineyards, Casque Wines, and Naggiar Vineyards and Winery.
Q:  
What makes for an outstanding wine list?
A: 
   Diversity, accessibility and affordability are three essentials.
Q: 
What's the biggest mistake people make when ordering wine?
A:
    They don't ask for a taste before making a decision. If you're not familiar with the list and wine is served by the glass, just ask: Most restaurants will happily provide a one-ounce sample. Also, many people are afraid to ask questions. My advice is don't be, and you'll be pointed to a great bottle of wine.
Q:  
What's your favorite classic and atypical food/wine pairing?
A:
    I'm a huge fan of Pinot Noir, and it pairs beautifully with duck dishes. At Carpe Vino, try the fresh popcorn with melted black truffle butter paired with a California Chardonnay. It's killer.
Q: 
What are three of your best wine tips?
A:
Life is short—don't settle for cheap wine, especially when you dine out.
If you find something you really like at a great price, buy a case because when it's gone, it's gone
Avoid wine ruts. I hate it when people order the same wine over and over.
Q: 
Which wine regions do you think are underrated? Are there any up-and-coming regions you would recommend?
A:  
  In California, Paso Robles, Lake County and the Sierra foothills are making huge strides. In Washington, the Columbia River Valley and Walla Walla are sleepers. I'm also a big fan of wines from Spain and South Africa.
Q: 
What are your favorite new trends in wine?
A:    Mechanical closures replacing corks, fabulous value wines from Spain, and seeing so many new faces in my wine shop and restaurant.
---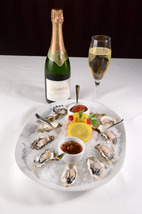 Manny dos Santos
Room Manager,
High Steaks Steakhouse - Lincoln, CA
"Growing up in the Cape Verde Islands, I started to drink wine when I was 11 years old," explains Manny dos Santos. "My mother believed that red wine was good for the heart and would serve my brothers and me a glass of wine with our lunch." dos Santos, room manager at Thunder Valley Casino Resort's High Steaks Steakhouse and a 17-year restaurant industry veteran, says he can't imagine anyone visiting High Steaks without enjoying at least one glass of wine from the eatery's expertly curated list. "[It] is," he says, "the equivalent of going to Hawaii and not touching the water." As a recipient of the Court of Master Sommelier's Level I Certification, dos Santos believes wine plays a major role in complementing the perfect steak and, for his part, wouldn't dare enjoy a rib eye without a glass of Cabernet Sauvignon by his side. "I love the opportunity that I have here at High Steaks to work with a great group of professionals that always make me look forward [to] another evening with them," he shares. "With their help, I have the opportunity to go from table to table talking to guests and enhancing their experience by making suggestions of food and wines."
Q&A
Q:
What is your favorite local wine and winery?
A: 
   My favorite local wine is the Sobon Estate 2011 Zinfandel from Fiddletown—a complex wine with aromas of spices and a toasty, dusty cherry component with a long finish—and my favorite winery is Naggiar Vineyards, located in the Sierra foothills, between Auburn and Grass Valley.
Q:  
What's the biggest mistake people make when ordering wine?
A: 
   Most people order wines before considering what food they'll be enjoying it with, or they get into the habit of ordering the same wine, which takes away all the fun and adventure of trying and exploring new wines.
Q: 
What's your favorite classic and atypical food/wine pairing?
A: 
   Classic: fresh oysters with Schramberg Blanc de Blancs; atypical: rib eye steak with Darioush Cabernet Sauvignon.
Q: 
What are three of your best wine tips?
A: 
Attend as many tastings as you can; taste and learn, but always remember to spit.
Don't fill your cellar with wines you like at the moment—I guarantee your palate will change and you will end up with a cellar full of wines that you won't feel like drinking.
Don't fall into the trap of exclusively seeking out highly rated or expensive wines. Instead, drink widely and build up a context from which to then fully appreciate the more stellar wines.
Q: 
Do you have any favorite wine gadgets?
A: 
   At High Steaks, we have a wine basket to carry decanted wines without disturbing the sediments, particularly in older vintages. Also, the Vinturi wine aerator is a great tool to help open up younger wines.
Q: 
What are your favorite new trends in wine?
A:
    Personalization of wine. If celebrities can put their name and faces on a wine bottle, why can't we?
Personalwine.com
just launched a new website that allows wine lovers to pick blank bottles and design their own label. The macro trend of personalizing everything in our lives just got more interesting!
---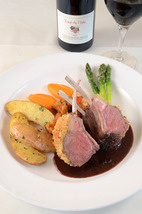 Stephen Des Jardins
Owner,
La Provence Restaurant & Terrace - Roseville, CA
Stephen Des Jardins first took an interest in wine when he was just 17 years old. As he explored the art of garden-to-table cooking, the young gourmand developed an appreciation for the beverage's unique ability to express "the earth [and] the dirt in whatever part of the world it is grown and the annual changes in climate for that area, which allow one to 'time travel' as they try different vintages." Now, as owner of La Provence Restaurant & Terrace, Des Jardins has the opportunity to share his affection for food and drink with the Roseville community on a daily basis. Although the menu at La Provence includes a number of wines he describes as "wonderful by themselves," Des Jardins and his talented staff, including manager Fred Gardner, are committed to creating a dining experience that seamlessly melds the flavors of seasonal French/Mediterranean (by way of California) offerings with expertly paired wines by the glass and bottle. "People meet over the growing of food, the preparing of food and the taking of food, and we wanted to be an integral part of all that," he shares, "similar to other parts of California and, of course, the Provence region of France."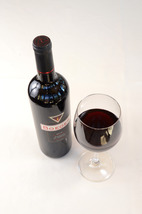 Q&A
Q: 
What is your favorite local wine and winery?
A: 
  Gardner:
I would have to say Boeger Winery, located in the Sierra foothills east of Sacramento. The grape varietals that Boeger produces are perfect for the soil conditions and climate of the area. Boeger is still small enough to allow full attention to detail and their wine shows it. They produce a great Barbera, Sangiovese reserve, Syrah and many other wines; what's more, it's family owned and operated with a passion for making great wine that's consistent year after year. It is definitely a destination to have in mind when heading up that way. 
Q: 
What's the biggest mistake people make when ordering wine?
A: 
   Des Jardins: The biggest mistake is ordering what someone else tells you to drink instead of what you want to drink. 
Q: 
What's your favorite classic and atypical food/wine pairing?
A: 
Des Jardins:
For reds, any lamb dish with either a Tour de l'Isle Cotes du Rhone, Chateauneuf du Pape or a Pinot Noir; for whites, scallops with Tour de l'Isle Cotes du Rhone Blanc or ZD Chardonnay.  
Q:
Do you have any favorite wine gadgets?
A: 
Des Jardins:
Yes, I love collecting wine keys (wine openers) that are unique. My favorite is one that has two levers—one shorter to start pulling the cork without torqueing it too much, and a longer one to finish the job.  
Q: 
What are three of your best wine tips?
A: 
Des Jardins:
Don't always decant—you miss watching the wine change as you are having a relaxed dining experience.
Respect your wines and the temperature at which they're served.
Truly focus on what you like and let any advice (including this advice) be helpful, or not, as the case may be.
Q:
What's a good go-to wine to take to a dinner party?
A:
Des Jardins:
It's always safe to take a Cotes du Rhone white, Cotes du Rhone red or a bottle of French rosé. 
Q: 
What are your favorite new trends in wine?
A: 
Des Jardins:
California is blending—using two or more of the five noble grapes more and more—as time goes on.