Local Authors
Jul 30, 2013 05:05AM ● By Style
For the fifth year, Style brings you the latest stack of accomplished area authors and their published works!
Blooms on the Bones: Flynn's Crossing Series Book Five (above) by Yvonne Kohano, Placerville
Who's next for romance in Flynn's Crossing? Old bones, predestined love, and troubled adversaries clash as an unlikely relationship soars to conquer the spirit world.  The story of Tess and Powers is heating up Main Street!
Available at yvonnekohano.com, Placerville News, Mount Aukum Winery, Holly's Hill Vineyards, amazon.com, barnesandnoble.com, iStore and other online retailers; paperback: $14.99, E-book (all readers): $3.99
Daddy-O by Scott Lumry, Roseville
Fifty-six years ago, Kaz's father and uncle pulled a sunken motor yacht out of the Sacramento River. Until this year, Kaz had never heard about it, and now wants to find and bring it home. Ride along with Kaz and his crew as they face danger, peril and death—in bringing a rare, antique yacht back into civilization.
Available at scottlumry.com and lulu.com; $9.95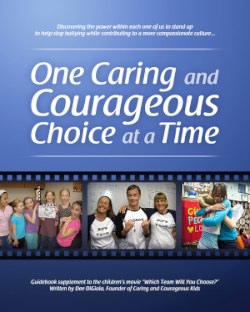 One Caring and Courageous Choice at a Time by Dee DiGioia, El Dorado Hills
This guidebook is an invaluable resource—for parents, grandparents, teachers, counselors, coaches and other adults who work with children—to help effectively break the cycle of bullying and abuse. It serves as a great complement to existing bullying prevention programs in schools or can be a spark to get one going.
Available at amazon.com and mcompublishing.com; paperback: $29.95 (includes a DVD)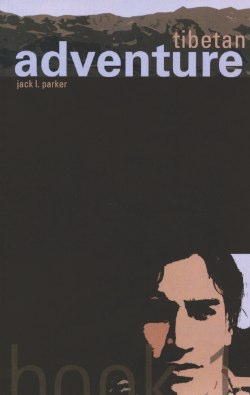 Tibetan Adventure by Jack L. Parker, Roseville
Two kidnappings, a faked death, the mythical yeti, a powerful secret formula, and a hidden culture deep in an exotic land all come together in the intricate plot of Tibetan Adventure.
Available at Barnes & Noble (online and in stores), amazon.com and tatepublishing.com; paperback: $11.99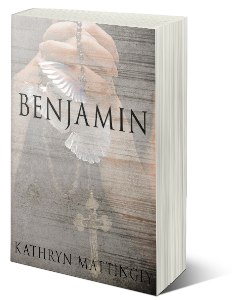 Benjamin by Kathryn Mattingly, Folsom
Benjamin is the story of an extraordinary boy with healing powers, and the dramatic twists that lead his mother, Tori, to seek out the boy's unknowing father who plays a significant role in the Catholic Church. Tori must confront death, denial and treachery in the battle to protect her son, his gifts and his father.
Available at amazon.com, kindle.com, barnesandnoble.com and wintergoosepublishing.com; hard copy: $21.32, paperback: $14.78, E-book: $7.99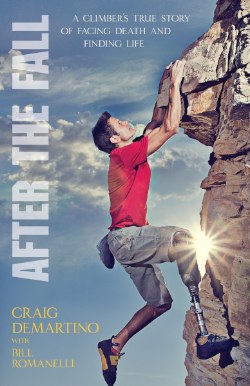 After the Fall: A Climber's True Story of Facing Death and Finding Life by Craig DeMartino (Loveland, CO) and Bill Romanelli (Sacramento, CA)
This is Craig DeMartino's true story of how a 100-foot fall during a rock climbing outing that should have killed him and cost him his leg, also transformed him into the man, and the climber, he always wanted to be. It's a story of how sometimes the greatest thing God gives us isn't just healing, but the power to endure.
Available at Barnes & Noble (in stores and online), Family Christian Stores (in stores and on familychristian.com), christianbook.com and amazon.com; prices vary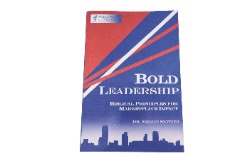 Bold Leadership…Biblical Principles for Marketplace Impact by  Dr. Merlin Switzer, Roseville
Bold Leadership provides leaders with an opportunity to examine their approach to leadership in light of biblical principles. This highly acclaimed book is practical, contains many inspiring stories, and is based on interviews of nearly 80 successful marketplace leaders who have a reputation of integrating faith and vocation.
Available at William Jessup University, amazon.com and kindle.com; paperback: $18.99, Kindle: $8.99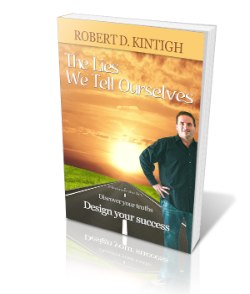 The Lies We Tell Ourselves by Robert Kintigh, Cool
The more times he was told it couldn't be done, Robert Kintigh decided there had to be a way. Constantly asking questions, he had a burning desire to see a world bigger than his own. This book is a journey of the heart, mind, and the curiosity of a boy who grows into a man learning and understanding the secrets to life through his own pains and celebration.
Available on paperback, hardback and E-book at amazon.com, createspace.com, barnesandnoble.com, thelieswetellourselves.com, truthmastery.com and balboapress.com; prices vary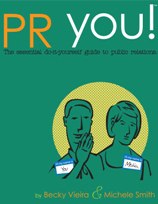 PR YOU! The Essential Do-It-Yourself Guide to Public Relations by Michele Smith and Becky Vieira, El Dorado Hills
This book breaks down the basic principles and practices of public relations. From writing press materials and media relations to utilizing social media to promote your business, it explains each area of practice within public relations and provides simple how-to's—helping you to secure media coverage and build your brand.
Available at amazon.com and mcompublishing.com; paperback: $14.95, Kindle: $9.99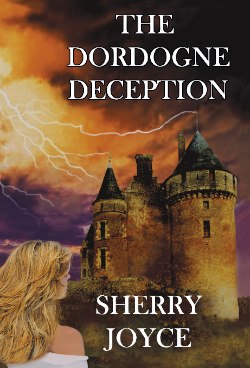 The Dordogne Deception by Sherry Joyce, El Dorado Hills
Newly divorced, Cherise Eden escapes to a bed and breakfast castle in France. A cunning guest charms her, luring her toward a deadly deception. Can Cherise trust the retired detective investigating an improbable accidental death? Lives, lies and lust intertwine as danger approaches.  Duplicity and murder shatter Cherise's illusions as she comes to realize that decisions made during a woman's most vulnerable moments are the most dangerous.
Available at amazon.com, barnesandnoble.com, Face in a Book, sherryjoyce.com and the  library in El Dorado Hills; hard copy: $27.95; paperback: $17.95; E-book: $3.99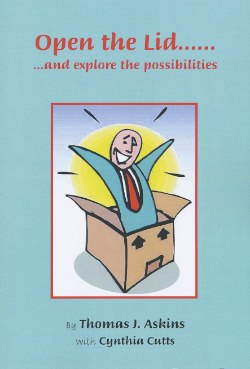 Open the Lid…and Explore the Possibilities by Thomas Askins, Gold River
Author Tom Askins is on a mission to set society free from fear. He dares readers to analyze what is really important in life and to take a spiritual walk out of a self-imposed box of anxiety.
Available at lulu.com, barnesandnoble.com and amazon.com; paperback: $16.99; E-book: $5.99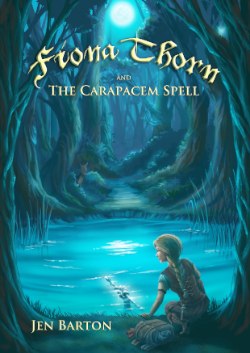 Fiona Thorn and the Carapacem Spell by Jen Barton, Rocklin
With explosives and a pet ogre, Fiona Thorn and the Carapacem Spell is an action-packed middle-grade fantasy adventure not to be missed!
Available at amazon.com, Book Lover's Paradise, Anna's Books and Rocklin Everything; paperback: $8.99, E-book: $2.99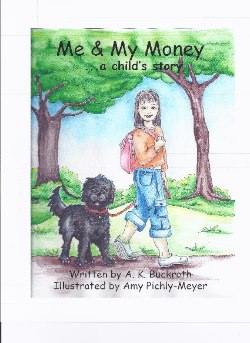 Me & My Money…a child's story by A.K. Buckroth, Carmichael
Me & My Money is about the thoughtful awareness of a diabetic child. Unbeknown to most people, diabetes has also dramatically and emphatically entered into the lives of animals, and when one child adopts a pet, drama ensues. Foremost, the strength of love and care deepen.
Available at mydiabeticsoul.com, amazon.com and barnesandnoble.com; E-book: $3.97 (all readers), black and white paperback (mydiabeticsoul.com): $15.95, color paperback (amazon.com): $43.19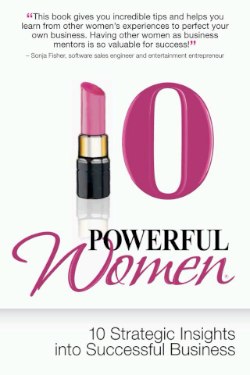 10 Powerful Women: 10 Strategic Insights into Successful Business Co-authored by Anita Smithson, Roseville
This is the business owner's Bible to understanding and marketing the rapidly growing female-driven business world and marketplace. If you want to know how women think, do business with both men and women, and understand how women make buying choices, then this is a must-read.
Available at anitasmithson.com and amazon.com; paperback: $17.95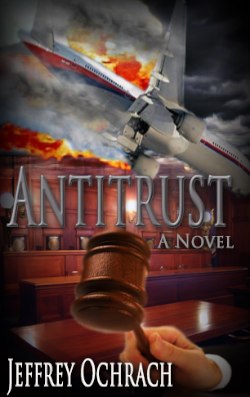 Antitrust by Jeffrey H. Ochrach, Rocklin
Josiah Howard is defending an Arab corporation against antitrust charges brought on by the U.S. government, but the case turns deadly when Howard discovers his client is about to launch an attack that will cause thousands of planes and bridges to crash in a single moment. The antitrust litigation and terrorist plot unfold in tandem, leading up to an exciting trial scene where the fate of the world is determined.
Available at iBooks, barnesandnoble.com and all other E-book sources; $5.99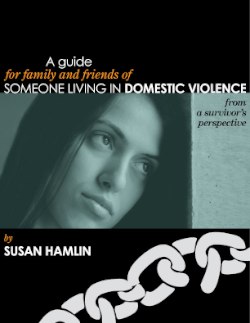 A Guide for Family and Friends of Someone Living in Domestic Violence from a Survivor's Perspective by Susan Hamlin, El Dorado Hills
Susan Hamlin's story has been the subject of the press and was dubbed the "Hamlin Torture Trial" by local media. This book gives a glimpse into the thought processes of a victim living in domestic violence, as well as what those on the outside can safely do to help. The author is donating a portion of book proceeds to the Center for Violence-Free Relationships.
Available at mcompublishing and amazon.com; Kindle: $9.99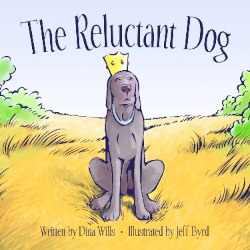 The Reluctant Dog by Dina Wills, El Dorado Hills
This rhyming book with a royal theme is appropriate for ages 4-8.
Available at amazon.com, Lees' Feed & Western Store (Shingle Springs) and Bark Avenue (El Dorado Hills); $13.99
---
AND…Congratulations to Style alum, Janna Marlies Maron on her fist eBook, Bold is Beautiful: A Manifesto for the Modern Woman in Progress. Janna also publishes the independent literary arts magazine, Under the Gum Tree. For more details, visit jannamarlies.com and underthegumtree.com.