Goings on in the Folsom & El Dorado Hills areas
Jul 05, 2013 02:57AM ● By Style
Love for their pets drove Folsom's Girl Scout Junior Troop 3908 to create Keep Our People and Pets Safe (KOPPS), a promotion that the eight girls officially launched at the Folsom Antique Faire on April 21. The troop provided information about creating emergency plans and kits for pets to several hundred visitors.
The El Dorado Hills Chamber of Commerce is proud to award Oak Ridge High School students Nathan Somavarapu, Kirsti Buckendorf and Sumner Caesar with $750 scholarships each. These scholarships, funded through generous donations from the El Dorado Hills Chamber of Commerce members, are based 50 percent on community service, 15 percent on work experience and extracurricular activities, and 10 percent on GPA and financial need.
Waldo, with his striped shirt, signature cap and black-rimmed specs, has been a beloved figure in children's literature since 1987. This month, children can search for the famous character at 25 local businesses throughout our community, including Holiday Inn Express, Mercedes-Benz of El Dorado Hills and Selland's Market Café. To participate, pick up a "Find Waldo Local in El Dorado Hills" passport at Face in a Book in the El Dorado Hills Town Center. The first 100 participants to get their passports stamped or signed at 10 or more sites can collect a prize at Face in a Book. For more information, call 916-941-9401.

Strolling Through the Garden is the theme of the latest Folsom History Museum exhibit highlighting floral quilts made during the 1940s and 1950s. Authentic period apparel from the early 1900s to 1920s, based on styles shown in the popular television series Downton Abbey, will also be featured. This textile showcase will run through September 2.
Great news for local artist and Folsom Arts Association member Janeen Meyer Johanson, whose oil paintings will be made into banners and displayed throughout Folsom, through August. Congrats!.
Stock up on fresh produce, flowers and other local goods at the Foothill Farmers' Market, held Thursdays from 8 a.m. to 1 p.m. at the Whole Foods parking lot in Folsom through August 29.
This summer, take your family and friends to the Palladio 16 Cinemas on Tuesdays to take advantage of $5 movie tickets. New release or not, you can see the film for the price of one Lincoln. Cinematic!.
Seniors are invited to an Introduction to Wii Bowling class at the El Dorado Hills Senior Center on July 3 from 9:30-10:30 a.m. To sign up, call 916-358-3575.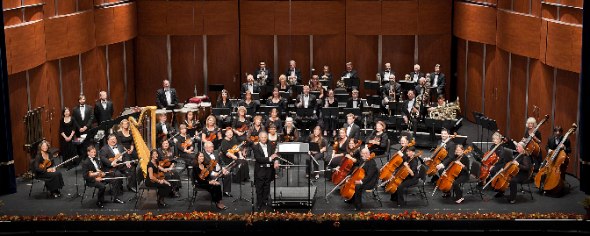 The Folsom Symphony announces the opening of season subscription sales for its 2013-2014 season. The symphony, under the direction of Michael Neumann, will perform five concerts, with seven total performances, at the Harris Center for the Arts/Three Stages. Saturday performances begin at 7:30 p.m., and Sunday's at 2 p.m. For more info about season tickets and upcoming performances, visit folsomsymphony.com, call 916-608-6888 or stop by the Harris Center for the Arts/Three Stages ticket office on the Folsom Lake College campus.
Ladies, save the date! On October 8, treat yourself to massages, tempting hors d'oeuvres, beverages and more at Care Begins with Me, Sacramento's premier health and lifestyle event for women at the Sheraton Grand Hotel in Sacramento. Glennon Doyle Melton, blogger of the wildly popular Momastery and author of The New York Times bestselling book, Carry On, Warrior, will be speaking. Visit carebeginswithme.org for more information; register by August 15 to receive reserved seating.
Clear your plans on the morning of August 24 and grab your friends, family, co-workers and neighbors to run or walk through shady William Land Park for the 15th Annual Race for the Arts. This 5k and Kids' Fun Run is perfect for the serious and not-so-serious runner. Afterward, stay for the arts festival with music, entertainment and more than 40 interactive booths. To register, visit raceforthearts.com.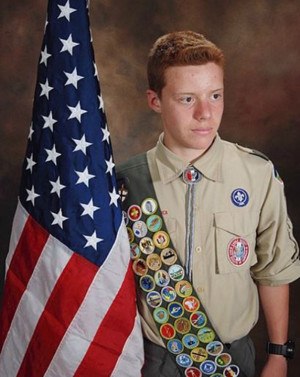 Congrats to Greg Stein of Boy Scout Troop 465 in El Dorado Hills on earning his Eagle Scout. For Stein's project he created an outdoor bulletin board for Placerville's EAA Chapter 512, located just outside of the EAA hangar at the Placerville Airport. More than 400 hours went into the building and design of the project, which is now being used to provide information to pilots about upcoming events and regulations.
The Sacramento History Museum is participating in the Blue Star Museums Initiative, a collaboration among the National Endowment for the Arts, Blue Star Families, the Department of Defense and museums across America to offer free admission to all active duty military personnel and their families through Labor Day. To find other museums participating in the program, visit bluestarfam.org.
More than 800 accomplished youth performers will be showcasing their highly entertaining music, precision marching and maneuvers at the DCI Capital Classic on July 6. Held at Cosumnes Oaks High School in Elk Grove at 6:30 p.m., this event is presented by the Drum Corps International and the Sacramento Mandarins Drum and Bugle Corps. Tickets may be purchased in advance or at the door. For more information, visit dci.org or mandarins.org.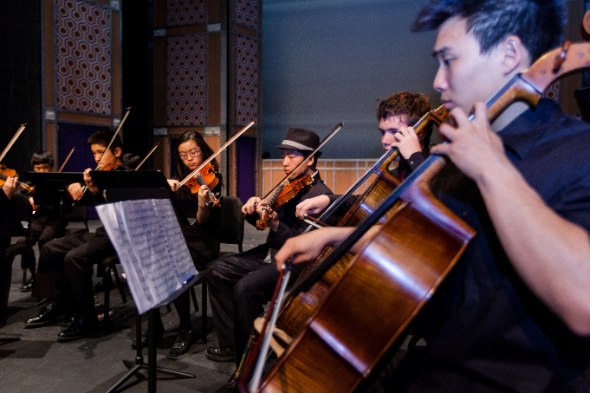 The Folsom Lake College Foundation and The Robert S. and Star Pepper Foundation recently announced the launch of the Arts Education Program Challenge, which aims to raise a minimum of $150,000 by December 31, 2013. All funds will support FLC Youth Arts Education programs, including the Folsom Lake College Youth Chamber Orchestra, Folsom Lake College Summer Youth Arts Academy and Harris Center for the Arts/Three Stages K-12 Matinee Series. For more information or to make a pledge, email Sally at [email protected].
That's all for now, but check back next month for Style's annual People & their Pets feature.