Green House
Jul 05, 2013 06:02AM ● By Style
Product photos courtesy of their respective companies.
You wash your produce, clean your floors and try to keep a tidy house.
But are you doing enough to have a healthy home? These days, it seems there are lots of questionable chemicals in many popular products used around the house. So, what's safe and what should you avoid? Read on for these answers, and more.
HEALTHY HOMES INITIATIVE
The U.S. Environmental Protection Agency (EPA) has a "healthy homes initiative" to keep Americans safe indoors. "Most people spend over 90 percent of their time indoors, making the indoor environment a key foundation for our health," says Jean Prijatel, U.S. EPA Pacific Southwest Region program & enforcement officer (Toxics Office).
The EPA's advice? Keep dirt outdoors, remove your shoes once you're inside, and make sure your hands are clean. "Wash your hands of it," says Prijatel, "is the simplest way for parents to engage their kids in their healthy home efforts. Keeping a house free of contaminants is a manageable daily task for all members of the household." The EPA's healthy homes initiative focuses on indoor air quality, like mold, tobacco smoke, radon, carbon monoxide and ventilation, as well as exposure to toxins, such as lead, asbestos, mercury, household products and pesticides.
AROUND THE HOUSE
Look around your home. Most likely every cabinet has chemicals or cleansers, which isn't always a good thing. "Cleaning chemicals are most frequently used by everyone in the home," says Dan Hannan, CSP and author of Preventing Home Accidents: A Quick and Easy Guide. "The big takeaway is reading labels and seeing how products are intended for use." For example, a specific product may require ventilation, use of gloves or boots, or may caution against its overuse.
Hannan, who stresses the importance of keeping chemicals out of reach of children, also advises homeowners to inventory the chemicals in their home. "Homeowners tend to accumulate chemicals rather than dispose of them," he says, noting you can safely dispose of chemicals such as paints and aerosols at household hazardous waste events in your community. "Be responsible and dispose of things properly," he advises. "You don't want to damage the environment."

IN THE BATH
Before you grab your bath soap and hit the shower, what's really in your shampoo and cleanser? In recent years, scientific and media reports have shown toxic ingredients such as formaldehyde and 1,4-dioxane in many brand-name health and beauty products. Some of these chemicals may cause health problems to your liver, kidneys, respiratory system and central nervous system.
Luckily, many healthy alternatives are hitting the market. "Our skin absorbs up to 70 percent of what you put on it, and a child's skin is even more absorbent," says Tara Verkuil, president and founder of Eco Princess, a line of natural bath products. "That's why we here at Eco Princess Organics have handcrafted a pure and gentle children's bath line, made with effective organic and botanical ingredients that you can feel good about using." Eco Princess Citrus Shampoo, for example, is all-natural and made from olive leaf extract and sweet almond protein, as well as essential oils of grapefruit, vanilla, blood orange and tangerine.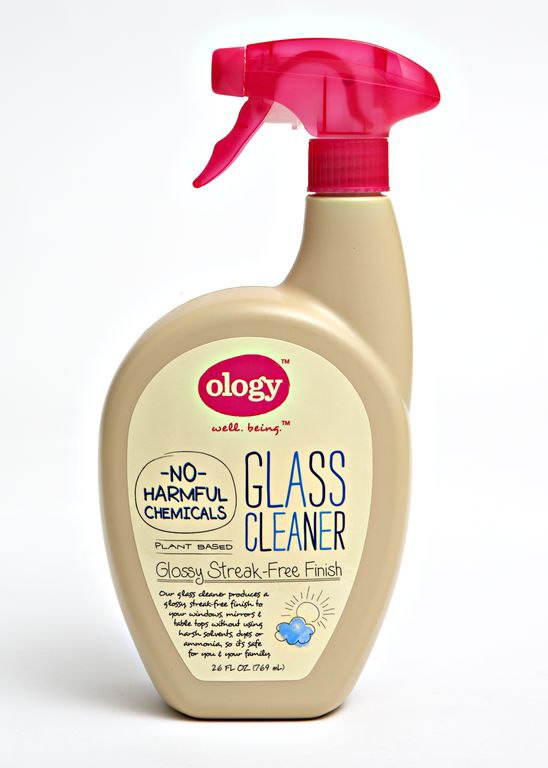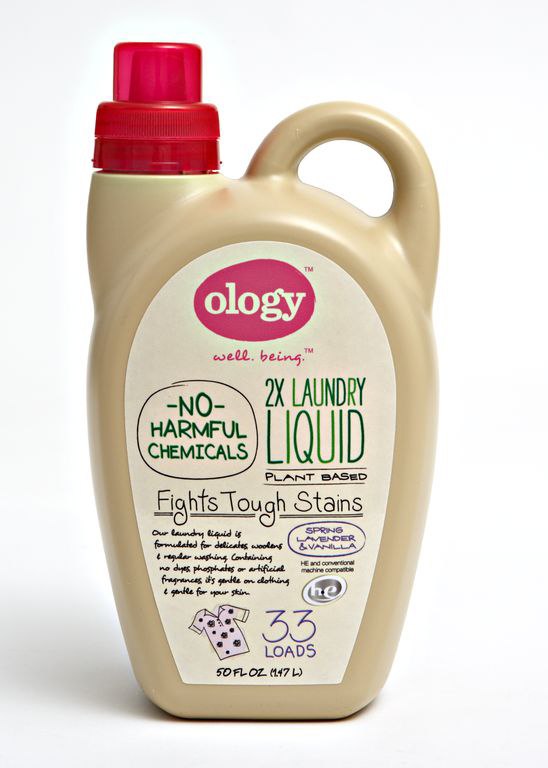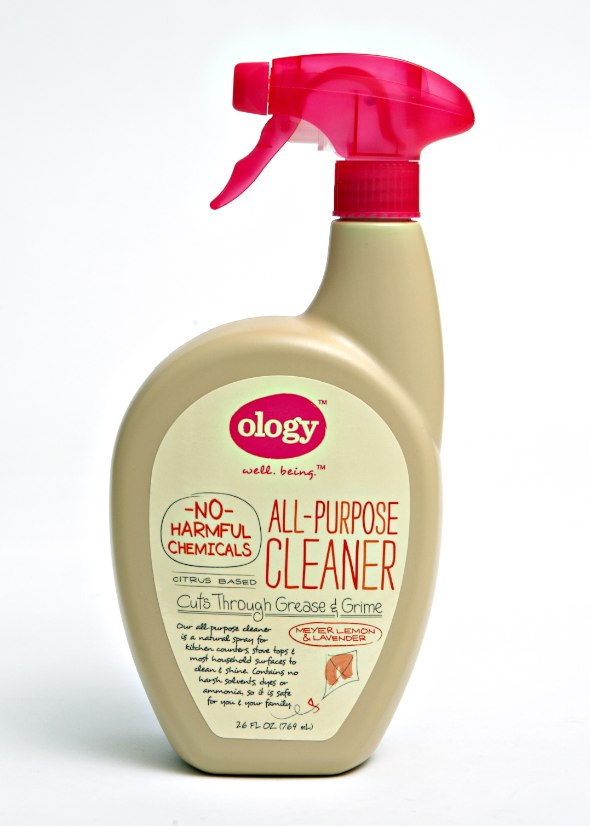 Walgreens, the country's largest drugstore chain, recently launched their Ology brand of baby and personal care products, as well as household cleaners that are free of harmful formulations. "Ology reflects our dedication to innovation, our constant drive to improve our customers' quality of life, and our ongoing commitment to help people get, stay and live well," says Joe Magnacca, former president of Daily Living Products and Solutions for Walgreens. The Ology product line includes adult shampoo and conditioner, baby lotion, two-in-one body wash, liquid laundry detergent, glass and all-purpose cleaners.

IN THE BEDROOM
Your bedroom can be clean and healthy too, especially with so many organic bed and linen products available. "We find that the driving forces for most customers is creating a beautiful, non-toxic home," says Matt Levinthal, vice president of marketing for Coyuchi, the first company to bring 100-percent organic cotton bedding to the U.S. "Eco-conscious consumers love that organic textiles have less impact on the planet through reduced pesticide use and cleaner processing of the fiber, but are also largely interested in creating a clean and beautiful home that expresses their style as well as their values."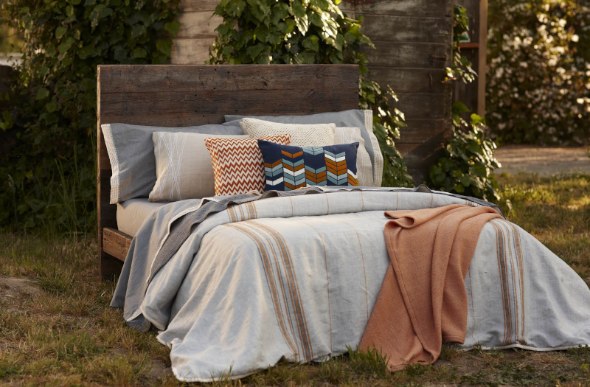 Coyuchi products, which include bed sheets, rugs, robes and more, are free of toxic dyes, bleaches and finishes. They're also produced using fair–labor practices and natural fibers. Their cotton is 100-percent certified organic. "At Coyuchi, we look at it as the home is the one place where we have full control of our environment," Levinthal says. "It's the one place in the world where we get to transform it into our vision of ourselves and of the world. If your vision of the world is a clean, non-toxic and natural place of beauty, then the decision to choose organic products is easy."
QUESTIONABLE CHEMICALS
Infants and children are at high risk for toxicity from dangerous chemicals around the home and elsewhere. "A small exposure translates into a big dose," says Mike Schade, PVC campaign coordinator for the Center for Health, Environment & Justice (CHEJ). "Children put things in their mouths and spend a lot of time on the floor and ground, so they may ingest chemicals from toys, containers, dirt and dust on a regular basis."
For example, he notes, "scientific evidence has found that phthalates—chemicals added to PVC/vinyl plastic—are associated with hormone disruption, birth defects, asthma and other serious health problems; many of these same health problems that are on the rise." While phthalates have been banned in children's toys in the U.S. since 2008, they're often found in other household products, such as "flooring in our home, lunchboxes, backpacks, binders and other children's school supplies," Schade says. Read product labels and avoid these chemicals whenever possible.

PESKY PESTCIDES
Whether you're killing weeds in your yard or fending off pests in your garden, pesticides can be dangerous. "Nearly everything contains pesticides to some degree, but the most dangerous and common chemicals/pesticides present in and around the home are found in foods and plastics," says Dr. Robert Melillo, creator and co-founder of the Brain Balance Program® and the Brain Balance Achievement Centers.
He notes that some foods have high levels of pesticides including, "foods that have come to be known as the 'Dirty Dozen'—apples, cherries, grapes, nectarines, peaches, pears, raspberries, strawberries, bell peppers, celery, potatoes and spinach." Dr. Melillo says some soft plastics like those in water bottles and coffee covers "carry estrogen disrupters and can be toxic." Bisphenol A, also known as BPA, is another concern. Found in soda cans, canned foods, baby bottles, water bottles and frozen dinners, the chemical "has estrogenic activity and can alter sexual development and neurobehavioral processes, and is associated with an early onset of puberty," says Dr. Melillo, noting BPA may also cause diabetes and obesity.
HEALTHY ADVICE
Sure, it's overwhelming these days to figure out what one should avoid for optimal health, but these tips can lead the way.
Start simple. "Buying new school supplies? Remodeling your kitchen flooring? Think about new products or materials that you're buying, and be an informed consumer," Schade says.
 
Buy organic. Dr. Melillo advises this and says, "It may be a bit more expensive, but it is well worth the cost in order to avoid these toxic compounds."
 
Thoroughly wash all produce. Whether conventional or organic, use water or a commercial produce washing product to clean your produce," Dr. Melillo says and continues, "…remember pesticides, herbicides and fungicides can be washed off the surface of the produce; however, they also get into the soil and grow into the produce itself."
 
Avoid using plastics. Dr. Melillo advises to do this as much as possible, especially soft plastic. "It is much safer to stick to using glass and ceramics for eating, drinking and microwaving purposes whenever possible," he says.
 
Avoid school supplies made with vinyl. "First look for the universal recycling symbol. If it has the number '3' inside it, or the letters 'V' or 'PVC' underneath it, you know the product is made out of PVC," Schade says.
 
Ask questions. "Some products are not properly labeled, making it impossible to determine whether they contain vinyl. If you're uncertain, email or call the 1-800 number of the manufacturer or retailer and ask what type of plastic their product is made of," Schade says. "You have the right to know."
10 WAYS TO REDUCE YOUR CARBON FOOTPRINT
Trying to go green? Lessening your carbon footprint is a lot easier than you might think. By taking the small steps below you can make a big environmental difference!
Track your carbon footprint. How many green habits do you have? Which areas need improvement? Use this EPA calculator to find out: epa.gov/climatechange/ghgemissions/ind-calculator.html and get your kids involved too. They can track their imprint online as well:
cooltheworld.com/kidscarboncalculator.php.
 
Recycle electronics, batteries and paint. If you're finished with these household products, keep the toxins out of the trash. Check with local environmental groups and city-sponsored e-waste recycling opportunities.
 
Choose products with minimal packaging. Who needs oversized packages? Excess cardboard, paper and plastic wrap just means you have more product waste to recycle or throw out.
 
Unplug! Even if you're not actively using a device like a phone charger or a toaster, it could be sucking up energy in your home or office. The solution? Turn off appliances and unplug equipment that aren't in use.
 
Go for reusable products. Don't buy single-use items like juice boxes or bottled water if you can rely on a reusable cup to do the same thing. Forget plastic bags, too. Instead, chose reusable bags to carry items from the store.
 
Install energy-saving light bulbs. Choose the Environmental Protection Agency's (EPA) Energy Star label when buying light bulbs and other energy products. According to the EPA, over time, Energy Star products "can reduce greenhouse gas emissions by about 130,000 pounds and save you $11,000 on energy bills."
 
Reduce your reliance on cars. Walk to school or ride your bike whenever possible. If you need a car once in a while, consider signing up with a car-sharing company like Zipcar (zipcar.com). Sign up to use a car only when you need one. After all, each Zipcar replaces more than 20 personally owned vehicles that would normally be on the road.
 
Be water wise. Make sure your water use is sensible. For example, only run your dishwasher when the machine's full. The EPA says it'll save you 100 pounds of carbon dioxide and $40 a year. Also, water your lawn early in the day when it's coolest outside.
 
Eliminate junk mail. Signing up for electronic bill paying will help reduce traditional mail, and according to payitgreen.org, in one year of electronic bill paying, the average American household would save six pounds of paper, 23 pounds of wood, and prevent the production of 29 pounds of greenhouse gases.
 
Get a clothesline! According to the U.S. Energy Information Administration, clothes dryers make up four percent of the average American household's energy use.