Goings on in the Folsom & El Dorado Hills areas
May 03, 2013 06:02AM ● By Style
All photos courtesy of their respective organizations.
Susan Hamlin, domestic violence survivor and volunteer at the Center for Violence-Free Relationships, has written a workbook to help family and friends of those living in violence understand the victim's mindset and identify ways to safely offer help. A Guide for Family and Friends of Someone Living in Domestic Violence - From a Survivor's Perspective, is a mini account of Hamlin's story and includes a workbook in the back. The book is available at mcompublishing.com and on amazon.com.

Every second Saturday (through September 2013), head to Sutter Street for Second Saturday in Historic Folsom and enjoy artists, merchants and entertainers, starting at 5 p.m. For updates, visit historicfolsom.org/events.cfm.

Save the date for the El Dorado Hills Community Services District's Community Clean-Up Day on June 1. From 9 a.m. to 3 p.m., work with your neighbors to beautify the city; the event starts at 4250 Town Center Boulevard West in El Dorado Hills. To volunteer, call 916-933-6624.

The Food Bank of El Dorado County unveiled its new mobile food pantry on March 26 in El Dorado Hills. Partnering with Rolling Hills Christian Church, the food banks' 36-foot-long mobile pantry set up shop in the parking lot, distributing food to hungry families. The pantry is designed to feed 200 families when it rolls into a rural area and is run by one food bank staff member and five volunteers. To learn more, visit foodbankedc.org.

Folsom Lake College student Yasmin Pajouhesh has been named a 2013 Coca-Cola Community College Academic Team Bronze Scholar. Pajouhesh, a social and behavioral sciences major and FLC Student Senate president, will receive a $1,000 scholarship and a special medallion. Congrats!

El Dorado Hills volunteer and Rotarian, Bill Tobin, and local music group, The Used Blues Band, were recognized by ShelterBox USA for their individual and collaborative efforts in 2012 to provide emergency shelter and other aid to disaster survivors worldwide. Among his volunteer activity, Tobin hosted his annual Wine and Blues fundraising event at Winterhawk Winery in June 2012, featuring live entertainment by The Used Blues Band. The band was recognized with a ShelterBox USA Corporate Partner Award for their enthusiasm and outstanding support for the organization and its mission.

On March 12, State Senator Ted Gaines celebrated the opening of his new constituent service center at 4359 Town Center Boulevard, Suite 112, in El Dorado Hills. Attendees toured the new office staffed by two full-time employees and one part-timer, discussed goals and priorities for 2013 with the senator, met district and Capitol staff and noshed. To learn more about Senator Gaines or his new constituent office, call 916-933-7213.

Congratulations to Golden Hills School seventh grader Paloma DiMugo! She took first place in the Sacramento Regional Science and Engineering Fair in the physical science category with her project that explored why birds fly in a "V" formation during migration. Paloma attended the California State Science Fair on April 15-16 in Los Angeles with both her parents.

Running through May 19, the Folsom History Museum, in cooperation with the Hangtown Fibers Guild, presents the textile exhibit Weaving the Past Into the Future. Antique implements help tell the story of textile construction from the 18th century to the present. Museum doors are open from 11 a.m. to 4 p.m. Tuesdays through Sundays.

The Harris Center for the Arts/Three Stages is hosting a FLC Student Art Exhibition in the Bank of America Gallery through May 12. The annual exhibition, representative of the wide range of disciplines offered at Folsom Lake College, features ceramics, painting, printmaking, metal arts, sculpture and drawing works. The gallery is open to the public every Tuesday, Wednesday and Thursday from 10 a.m. to 2 p.m. and one hour before and during intermission of each scheduled performance at the Harris Center/Three Stages.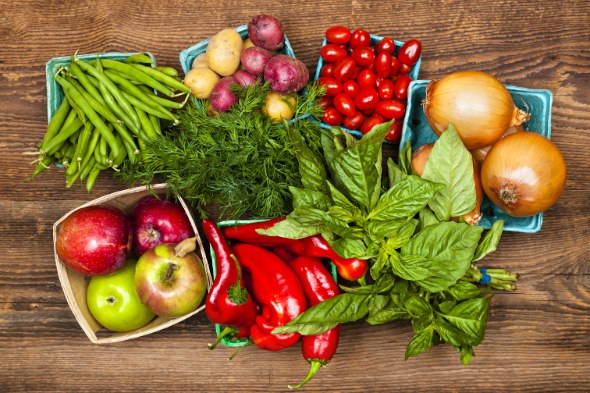 The El Dorado Hills Certified Farmers' Market returns May 19 with more produce and commodities than ever before! Visitors to the market, held on Town Center Boulevard every Sunday from 8 a.m. to 1 p.m., will experience the best of local area agriculture.

Speaking of the El Dorado Hills Town Center, get ready for the Live on the Boulevard concert series, which benefits a variety of non-profit organizations. Held at the Steven Young Amphitheater on Thursdays, June 20 through September 12, from 6:30-8:30 p.m., the amazing lineup will bring family-friendly musical acts to El Dorado Hills. A bonus performance by the Folsom Symphony is expected on September 19!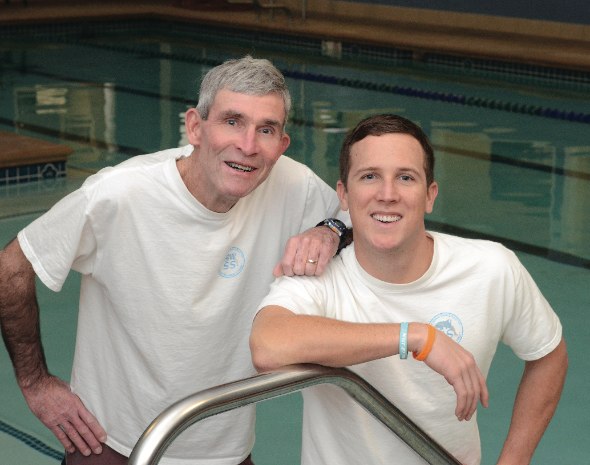 In the "Oops, We're Only Human Department" please note our apology for listing the incorrect address in the March issue's Introducing on Steve Wallen Swim School, Inc. The correct address is 1230 Glenhaven Court, Suite 100, in El Dorado Hills. You can find them online at wallenswim.com.
---
That's all for now, but check back next month for Style's annual Summer Fun feature!