Goings on in the Folsom & El Dorado Hills areas
Apr 08, 2013 03:24AM ● By Style
All photos courtesy of their respective organizations.
Happy February! Artin Edalati ushered in 2013 at Mercy Hospital of Folsom to proud first-time parents Mahsa Bahr and Reza Edalati, who themselves are new arrivals to the area. Dr. Tim Phelan, OB/GYN on staff at Mercy Folsom delivered baby Artin at 5:20 p.m. on New Year's Day. He weighed in at 7 lbs. 11 oz. and measured 20 inches long. Congratulations!.

BusyKidz
The Folsom Chamber of Commerce welcomed two new businesses in December: BusyKidz and FreeStyle Clothing Exchange. On December 5, BusyKidz – an indoor play-city-in-miniature patterned after Sutter Street and designed to encourage children ages 10 and under to explore pretend play (118 Woodmere Road, Suite 110) – held its ribbon-cutting ceremony. FreeStyle Clothing Exchange, a buy/sell/trade clothing store (850 East Bidwell Street, Suite 140), had its ribbon-cutting ceremony on December 6.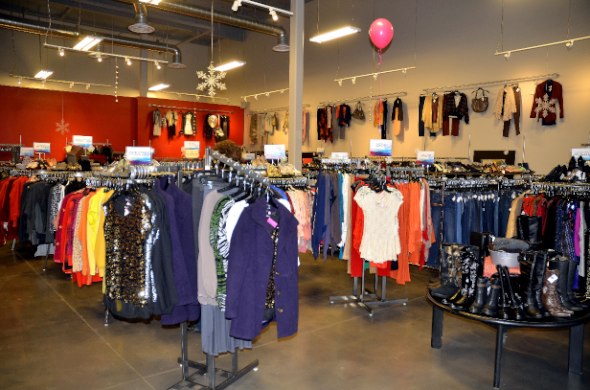 FreeStyle Clothing Exchange
Governor Jerry Brown appointed El Dorado Hills resident Alyson Huber to the judge's bench on December 27; Huber will sit on the Sacramento County Superior Court. Previously, she served as an assemblymember for the 10th District of the State of California, an associate attorney at Bartko, Zankel, Tarrant & Miller, and as an associate at Oppenheimer Wolff & Donnelly and Phillips & Spallas. Congrats!.

Every first Saturday, Folsom's historic Murer House (1125 Joe Murer Court) is open for docent-led tours from 11 a.m. to 3 p.m. There is no charge, but donations are welcome. For more information, visit murerhouse.org.

A number of new tenants have joined the El Dorado Hills Town Center East Owners Association, including Beauty Worx, a beauty boutique for hair and body, which opened near Hub Coffee House and Café. All About Me, a body and skin care treatment and gift boutique also opened, and Tan Central expanded and moved to Town Center Boulevard. Casa Ramos Mexican Restaurant opened near Regal Theater.

The Sacramento Kings and Sleep Train Mattress Centers are teaming up to collect pajamas for Sleep Train's annual Pajama Drive for Foster Kids. Kings fans can drop off new pajamas, packaged socks, and underwear donations at the following select home games: the February 10 Kings vs. Rockets game and the March 30 game where the Kings battle the Lakers. For additional details, visit nba.com/kings/sleep-train-foster-kids.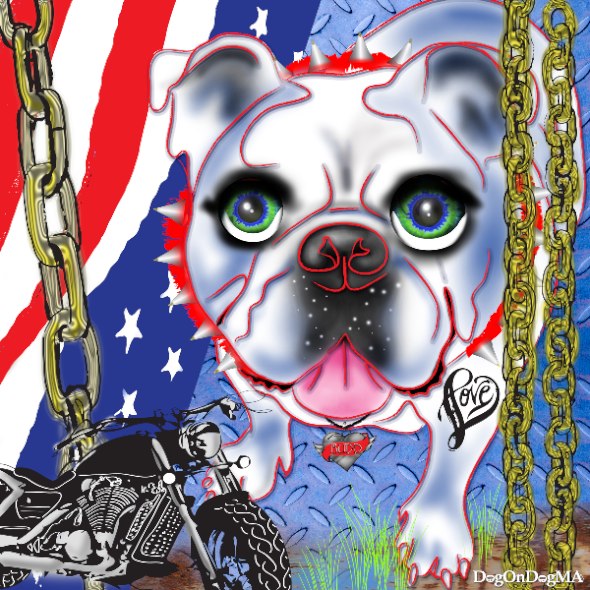 REVERSE2's DogOnDogMA, which was co-created by Folsom artist Lisa Deniz and Bay Area artist (formerly from Folsom) Brandy Hart, announced the launch of a new art collection that puts food in the bowls of rescue animals until they meet their adopted family. With each purchase of art from the collection, 15 percent is donated to a rescue organization, feeding one animal for an entire month. For more info on the program, visit dogondogma.com.

Former Marine Gunny Sergeant Nick "The Cigar Marine" Popaditch recently launched a line of cigars, which supports the Semper Fi Fund (raises funds for injured and critically ill members of the U.S. Armed Forces and their families). To purchase the cigars, head to Art of Cigars in El Dorado Hills (2222 Francisco Drive, Suite 470) or visit artofcigars.com.

Caregiving is a difficult and often challenging role. Connect and rejuvenate at a support group on the third Tuesday of every month at the El Dorado Hills Senior Center (990 Lassen Lane) from 5:30-7 p.m. Refreshments will be served and free respite care is available to qualified caregivers (pre-authorization required). For more info, call the Family Caregiver Support Program at 530-621-6151.

American Cemetery Magazine recently announced East Lawn Memorial Park as the winner of its second annual American Cemetery Excellence (ACE) Award. Since 1926, East Lawn has been family-owned and locally managed, meeting the mortuary needs of the greater Sacramento area.

Twelve-year-old Natalie Marini of Rolling Hills Middle School in El Dorado Hills inspires all around her as she raises and trains a puppy for Guide Dogs for the Blind. For the next 15-18 months, Marini will train Laguna, a golden retriever/lab mix. Once graduated, Laguna will assist a blind person in living an independent life.

In December, Dignity Health launched its Care Begin With Me program. As part of the program, enrollees will receive advance notice of upcoming events for women, member discounts at community partners and chances to win monthly sweepstakes. To sign up, visit carebeginswithme.chw-interactive.org/cm/content/cbwm_membership.asp.
---
That's all for now, but check back next month for Style's annual Food & Drink feature!