Christian DeWild
Feb 01, 2013 09:28AM ● By Style
Photos by Dante Fontana, © Style Media Group.
It's been said that music is what feelings sound like.
But for some, music isn't just what soothes the soul…it saves it. This is undeniably true for Folsom singer-songwriter Christian DeWild.
A self-proclaimed "lackluster student," DeWild struggled through school, never feeling comfortable in the cut and dry classroom environment. The arts, however, which provided a natural state where he could thrive and let his imagination run wild, called to him. "Art is the one thing that speaks to me," he says, "the one thing I can do." He was in fifth grade when he stole his brother's abandoned acoustic guitar and began what has become a lifelong love affair with music.

Photos by Dante Fontana, © Style Media Group.
DeWild spent his teens and young adulthood as the front man for various bands, but as his understanding and devotion to music expanded, he blossomed into an adept songwriter. After moving to the Sacramento area just under a decade ago, he spent time playing solo gigs in the area. As luck would have it, he opened for a long since dismantled band and instantly connected with the style and vibe of their drummer. Serendipitous as it was, they've been a powerful team of musicians for the past five years.
Though members of the Christian DeWild Band have changed from time to time, the sound hasn't. The artist best describes his style as "American loose music" – think deep-seated blues wrapped in a blanket of folk and topped with a touch of ragtime; songs rich in soul-revealing truth. The band will grab your heart and you'll beg not to be let go. From fun and funky tunes like "Shake it Baby" to the barebones honesty of "Baby, Don't Go Away," DeWild gives listeners the raw musicianship absent in so much of today's modern music.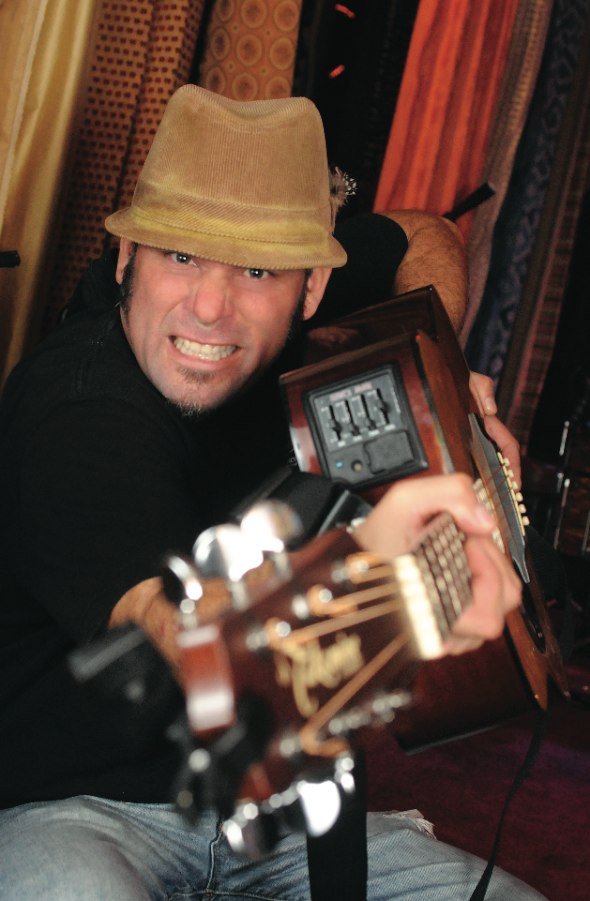 Photos by Dante Fontana, © Style Media Group.
DeWild says his live shows are freeform, meaning he often manipulates a song to meet the needs of the crowd. "I like to keep songs open and not play them the same each time," he says. At one of his shows, the crowd became so enveloped in a song that he took it from a four-minute ditty to an extended improvisation based on the original piece, lasting nearly a quarter of an hour.
DeWild's love for the arts and appreciation for how it's influenced his life motivated him to become active in his daughters' school arts program. As a volunteer musical guest in their preschool classes, he introduced children to instruments, giving them the opportunity to experience the joy of making music firsthand. Even now, he's running the talent show at his daughters' elementary school.
An integral part of what makes DeWild tick, music is something he can't be away from for long. "I try to have something [performance wise] once a week. I've got to play," he says. DeWild's album Groovoodoo is due out in this spring, but if you can't wait, catch one of his shows in Folsom and the greater Sacramento area.
---
Visit christiandewildband.com for more information.