7 Products that Give Back
Jan 03, 2013 03:27AM ● By Style
Photos courtesy of respective organizations.
Continue the spirit of giving while removing the guilt from post-holiday shopping!
Style presents 7 fabulous products whose purchase gives as much to causes they support as they do to keep you looking and feeling your best for the year to come.    
LUSH Charity Pot. One of the most beloved LUSH products ever, Charity Pot does a world of good. Since launching in North America in 2007, Charity Pot has raised 2.8 million dollars, and supported grassroots projects in 30 different countries. Vegan and made with Fair Trade and organic cocoa butter, a hint of ylang ylang and geranium, the scent is reminiscent of a lovely floral chocolate. 100% of the proceeds from each pot (minus the taxes) go to the Charity Pot fund to support worthy causes in animal welfare, humanitarian concerns and environmental conservation. $22.95. charitypot.lush.com.
Tory Burch Foundation Candles. Inspired by her own experience as a business owner and working mother, designer Tory Burch launched the Tory Burch Foundation (TBF) in 2009 to support the empowerment of women and families. A nonprofit, TBF invests in the success and sustainability of women-owned businesses through grants and microfinance for women entrepreneurs. All proceeds from the purchase of this gift-boxed trio of small, citrus-scented votives benefit the TBF. Burn the candles one by one or group them together along a vanity or windowsill. $45. toryburchfoundation.org.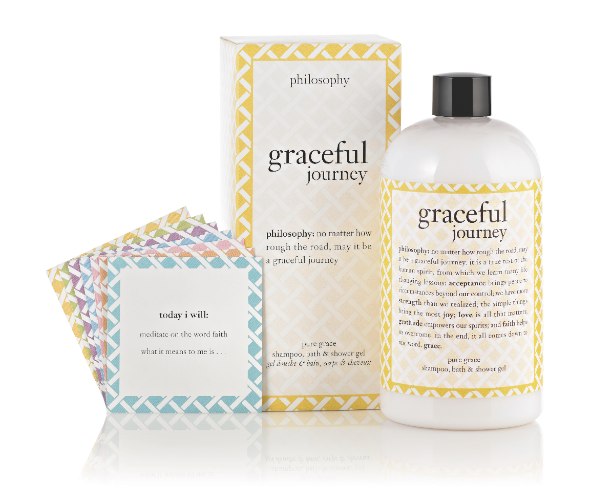 philosophy graceful journey. philosophy has partnered with Look Good Feel Better to create graceful journey, an uplifting gift featuring pure grace shampoo, bath & shower gel (16 oz.) and seven cards with an inspirational word and thought for each day of the week as a source of encouragement. Look Good Feel Better is an organization dedicated to improving the self-esteem and quality of life for people undergoing treatment for cancer with complimentary group, individual and self-help beauty sessions. 100% of the net proceeds from the sale of graceful journey benefit Look Good Feel Better. $25. Philosophy.com.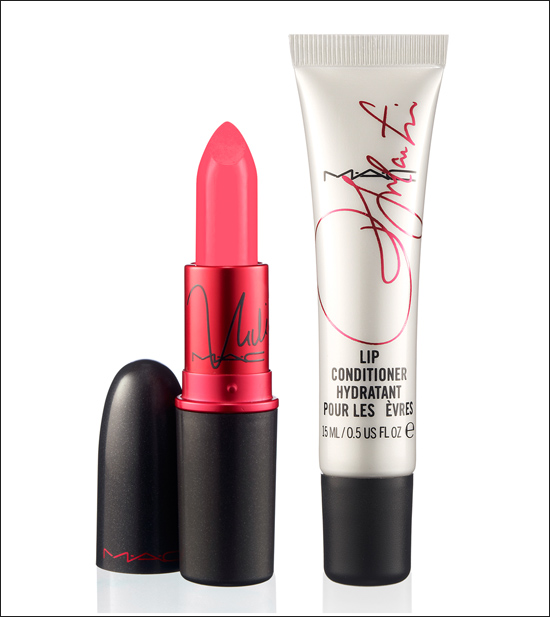 MAC Viva Glam Nicki Listick & Ricky Lip Conditioner. Ricky Martin and Nicki Minaj bring a hot new way to Glam it up with VIVA GLAM. Every cent from the sale of this wearable hot pink lipstick and moisturizing conditioner goes toward helping women, men and children living with and affected by HIV/AIDS. M.A.C. Cosmetics is currently the leading non-pharmaceutical corporate fundraiser for HIV/AIDS worldwide and has raised over $224 million dollars to date thanks to the VIVA GLAM campaign. Just one tube of Viva Glam can provide Medicine for 5 newborn babies to prevent transmission of HIV from their mothers, HIV tests for 14 pregnant women, and numerous other prevention and treatment services. $15 each. macaidsfund.org.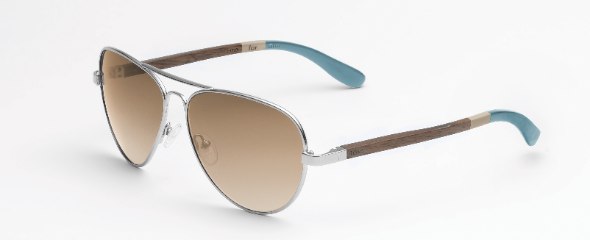 TOMS Eyewear. You may be familiar with the uber-trendy shoes, but founder Blake Mycoskie has begun to branch out. Struck by the poverty in many of the communities he was serving, he recognized that so many basic human needs that were still unmet and came to a startling conclusion: TOMS could be more than a shoe company - it should be a One for One™ company. The first step in this new chapter of TOMS is their sight program. With every purchase of TOMS stylish eyewear, the company will provide prescription glasses, surgery, or medical treatment through their Sight Giving Partners.  Maverick Sunglasses From $139. toms.com/eyewear.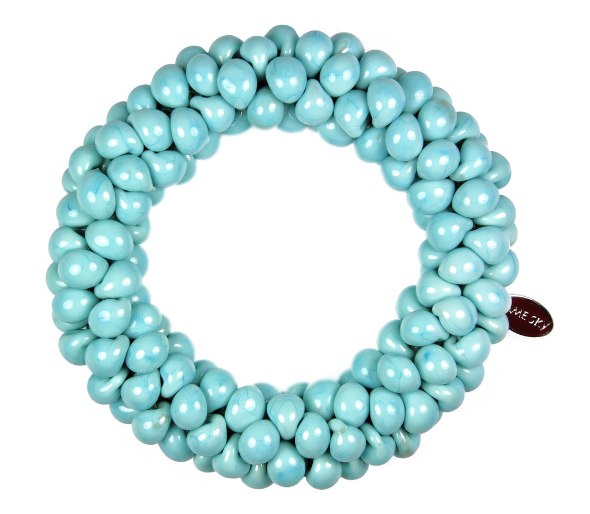 SAME SKY Jewelry. SAME SKY is a trade-not-aid initiative that employs HIV+ women in developing countries.  Trained as artisans, SAME SKY women earn 15 to 20 times the average Sub Saharan wage to hand-crochet beautiful glass bead jewelry. Instead of a handout, SAME SKY gives these women a HAND-UP and the tools to lift themselves out of poverty. 100% of net proceeds are reinvested to train and employ more women in need. Glass bead bracelets from $160-200. samesky.com

(PENFOLDS)RED Koonunga Hill. Penfolds has been a proud partner of (PRODUCT)RED for the past 2 years, contributing 15% of profits from the Koonunga Hill and Thomas Hyland range to The Global Fund. At present, Penfolds has donated more than a million dollars to help deliver an AIDS FREE GENERATION by 2015. Sourced from premium vineyards across South Australia, the wine is known for its full-flavored style with excellent Shiraz and Cabernet fruit, firm yet well-rounded structure and balanced oak. Penfolds Koonunga Hill. Penfolds is encouraging people to give the gift of hope by purchasing a bottle of their (RED) line. It's a win-win (or, in this case, a give-give) situation. penfoldsred.com