Recipe for Renovation
Dec 31, 2012 07:02AM ● By Style
Photos courtesy of DIY Network.
Victoria and Ryan Rawles love the show House Crashers on the DIY Network and frequently talked about how cool it would be to get "crashed."
Fortune smiled on them when the show's host, Josh Temple, caught sight of them in the Lowe's parking lot. "I think everyone spotted them," Temple remembers. "That's one handsome couple!"
Temple couldn't say the same for the couple's outdated kitchen. Confined and dark with broken countertops and cabinets and appliances that didn't work, not to mention a big hole in the floor, this was a recipe for renovation.

Kitchen and dining room (after)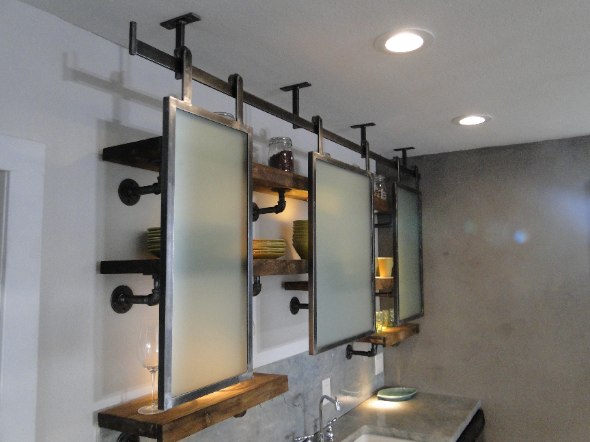 Hideaway cabinets (after)
The couple expressed to Temple that a more modern, functional kitchen was the way to go. "We were really hoping for a design that opened up the space and for lighting to brighten it as well," Victoria shares.
"We really want to get the design right for the homeowner," Temple explains. "We ask them tons of questions. Ryan and Victoria had great, very specific ideas. In this particular case, it wasn't that hard to match." They brought in designer Susan Prang to take on the task.
Being a DIY program, the Rawles were 100-percent involved in the demolition and rebuilding. "They worked hard, never complained, and were exceptional with tools," Temple says. "Plus, they both gave me back as much crap as I gave them."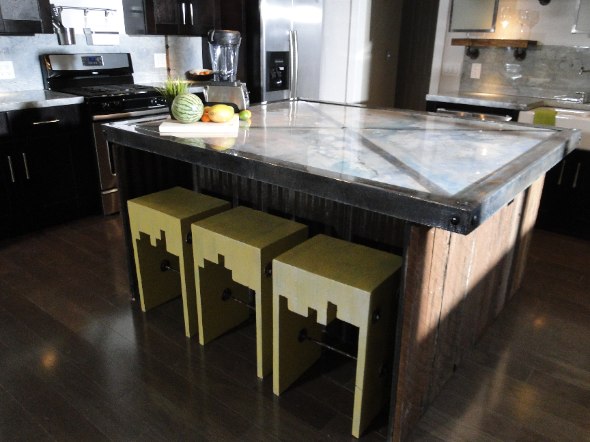 Kitchen island (after)
With a home in Historic Folsom that dates back to the 1800s, you can imagine the hardwood flooring had seen better days. After replacing the scratched, light-colored old floor with a new grayish-ash hardwood, the kitchen began to shape up beautifully.
A wall between the kitchen and living room was knocked out to really open up the space, while the addition of a skylight in the ceiling brightened up the room as well. An island in the center of the kitchen was constructed from original siding off the house, and concrete countertops gave the room additional industrial flair.
"There were so many dynamic elements but it remained cohesive as a kitchen design," Temple says. "It exceeded my expectations, and I think it exceeded Ryan and Victoria's [expectations] as well."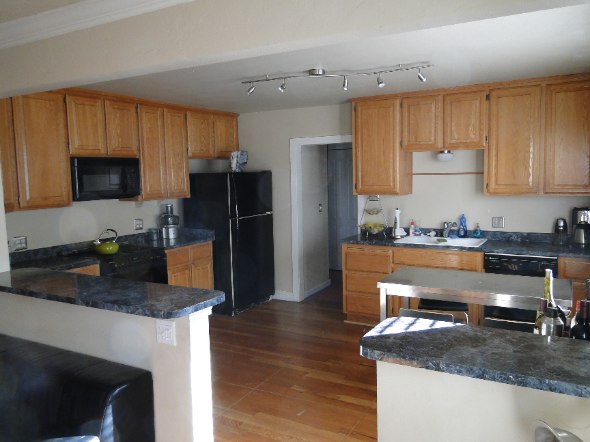 Kitchen (before)