2nd Annual Recipes Remembered
Nov 01, 2012 04:25AM ● By Style
Family photos courtesy of their respective families.
It's time again to gather 'round the table with family and friends and recount the memories of celebrations past amidst the sharing of scratch-made food. Thankfully, this year we keep tradition and give you a gathering of Style readers' most favorite celebratory recipes. From our family to yours…enjoy!
---
French Toast Holiday Style
Submitted by Margaret Snider
Strawberries
Sugar
Heavy whipping cream
Bacon
Eggs
Milk
French bread, sliced 1-inch thick
Maple syrup
*Measurements will vary depending on the number of people eating.

A couple of hours before breakfast, slice some fresh strawberries. Sprinkle with sugar to draw out the sweetness. If necessary, use frozen sliced strawberries, but doesn't California always have fresh strawberries? Let them sit.
With an electric beater, whip heavy whipping cream to fluffy firmness; add sugar to taste by the spoonful, before it's quite stiff. Refrigerate.
Grill the bacon. Watch out, but not too closely, for little hands (or larger ones) sneaking in to grab. Place on paper towel-covered cookie sheet in 170-degree oven to keep warm.
Break some eggs into a wide, shallow bowl (around an egg per person). Mix them with just a little milk. Slice loaves of French bread about 1-inch thick.
Dip the bread slices in the egg and milk mixture, brown both sides on the grill, having removed the excess bacon grease, leaving enough for taste.
Serve the golden brown French toast on individual plates; pass the strawberries (and any other fresh berries desired) and whipped cream to spoon over, along with hot maple syrup on the side.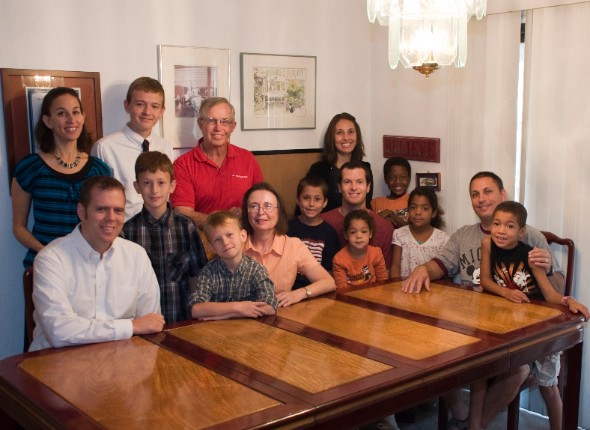 Thanksgiving Thought:
"I'm thankful for our family (every one of them!), our God, our country, and good people everywhere."
—Margaret Snider
---

Zonk Salad
Submitted by Carol Chappell
2 - 3 oz. packages of raspberry Jell-O
2 - 10 oz. packages of frozen raspberries
1 cup sour cream
Make Jell-O; add raspberries. Pour half into an 8" x 8" x 2" glass pan. Chill until firm. Spread one cup of sour cream evenly over first layer. Pour remaining Jell-O over top (make sure it has cooled!). Chill until firm, once again. Cut and enjoy! Or for parties, serve in individual glasses. NOTE: This recipe can easily be doubled.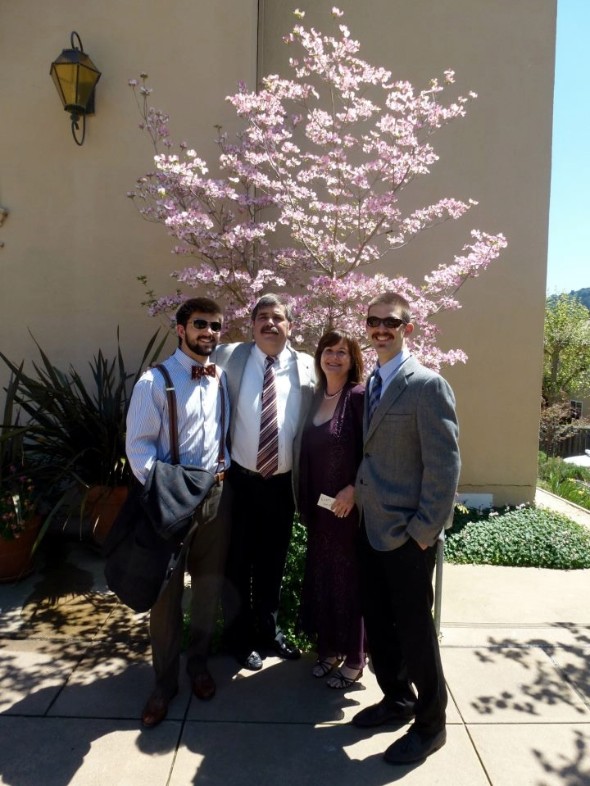 Thanksgiving Thought:
"I am so very thankful for my fabulous hardworking, college-attending children, McKinnon and Cameron. They too enjoy holiday traditions, and we all cook together during the holiday season!"
—Carol Chappell
---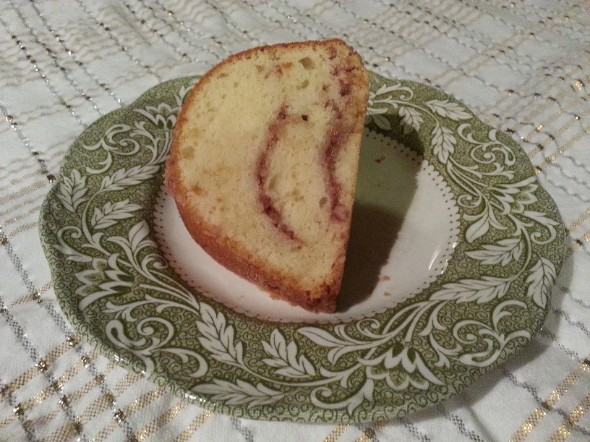 Cinnamon Coffee Cake
Submitted by Gena Wiskus
Cream:
1 cup butter
2 cups sugar
3 eggs
Add:
2 cups flour
1/4 tsp. salt
1 tsp. baking powder
1 cup sour cream
1 tsp. vanilla
Topping:
3 tbsp. sugar
1 1/2 tsp. cinnamon
1/2 cup chopped pecans
Preheat oven to 325 degrees. Grease and flour bundt pan. Sprinkle 1/3 of the topping in the pan. Spoon 1/3 of the batter into the bundt pan, then layer with another 1/3 of the topping; spoon more batter on top, layer with the rest of the topping and finish with the remaining batter. Bake in oven for 1 hour. Check after 40 minutes, as every oven is different. A cake tester should come out clean.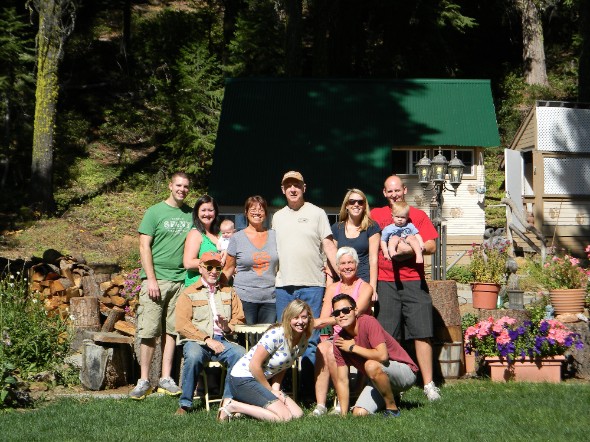 Thanksgiving Thought:
"I am most thankful for a healthy family and the love and care they have for each other. Every day I feel blessed for being given such a wonderful family; it is truly a joy to be their mother."
—Gena Wiskus
---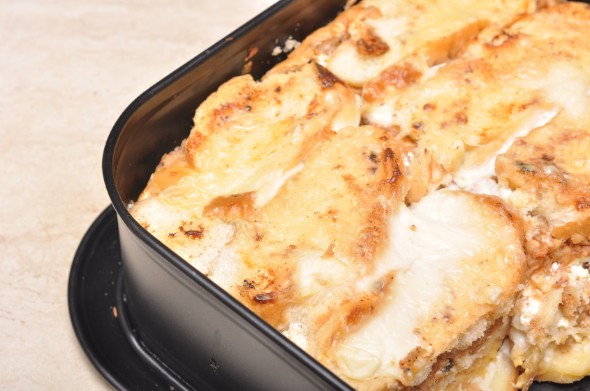 Hash Brown Potato Casserole
Submitted by Sherry Meyerhoff
1 - 26-30 oz. bag frozen hash browns
1/2 cup onion, chopped
1/4 cup butter, melted
10 oz. can cream of chicken, or cream of (your choice) soup
1 cup sour cream
2 cups Cheddar cheese, shredded
1 - 6-8 oz. jar artichoke hearts
Slightly thaw potatoes. Sauté onions with butter, reserve. In separate bowl, mix all other ingredients except potatoes and onions. Add potatoes and onions; mix together. Place all ingredients into a well-greased (Pam) casserole dish. Bake covered in a 350-degree oven for 1 hour. Remove, cover and bake an additional 20-30 minutes, or until the crust is a golden brown. Serves 8-10.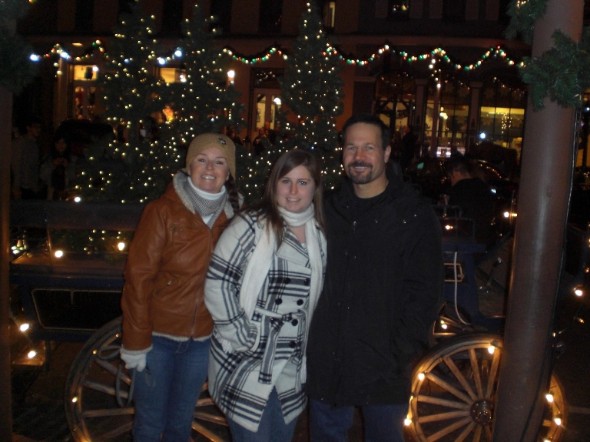 Thanksgiving Thought:
"Our family has been blessed by so many gifts, too many to name. I think about those who are walking the streets without a place to call home, those who have no food to put in their stomachs, and the mothers who have no place to lay their child's head at night because their husbands have deserted them. It's these moments when I am most thankful that I have a family who loves me, food in my stomach and a place to lay my head; I am most thankful for every single memory and experience that the good Lord has allowed me to enjoy!"
—Kevin, Sherry and Monica Meyerhoff
---
Famous Chocolate Refrigerator Roll
Submitted by Debra Linn; recipe from NabiscoWorld.com.
I love this recipe because my kids aren't really big Thanksgiving pie eaters. When they were little, they loved being able to make this dessert, since all they had to do was stick a cookie on top of whipped cream; it was an easy and fun way to get the kids involved in the kitchen. Now that they're grown up, they still love to make it – it reminds them of when they were kids. Do not use canned whipping cream – you have to make your own. So much better!
2 cups whipping cream
1 tsp. vanilla
1 pkg. (9 oz.) Nabisco Famous
Chocolate Wafers
Beat cream with mixer on high speed until stiff peaks form. Gently stir in vanilla. Spread 1-1/2 tsp. whipped cream onto each wafer; stack, then stand on edge of platter. Frost with remaining whipped cream. Refrigerate 4 hours. Cut into diagonal slices to serve.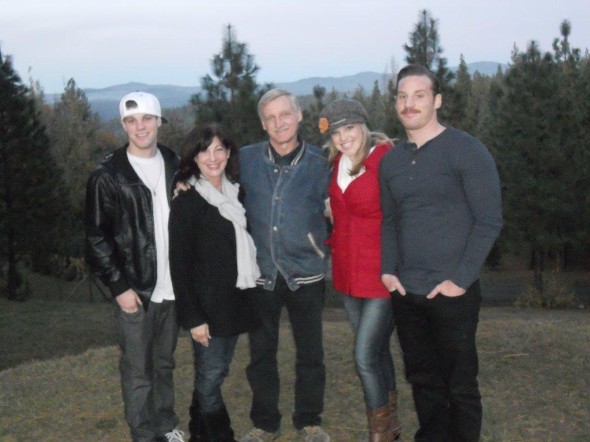 Thanksgiving Thought:
"I'm thankful for easy recipes so I can watch football on Thanksgiving with my family!"
—Debra Linn
---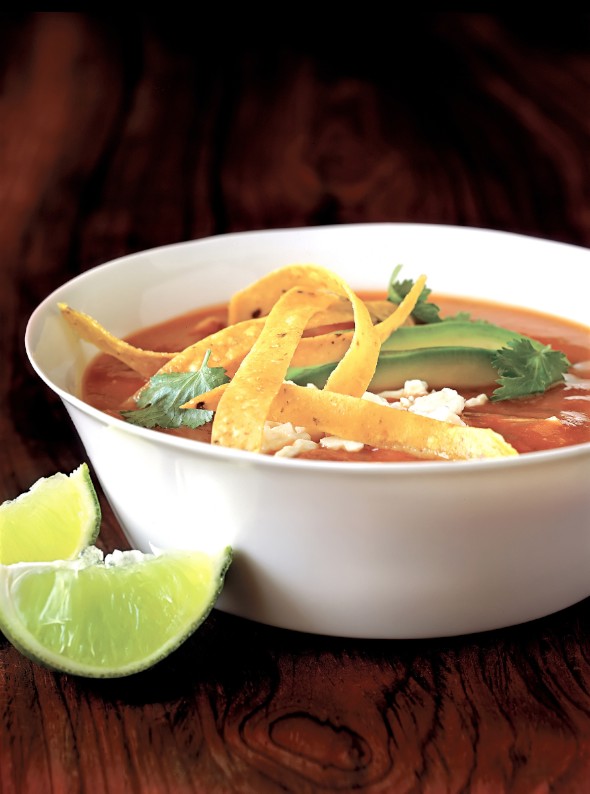 Chicken Tortilla Soup
Submitted by Whitney Schmitz
4 chicken breasts
2 - 15 oz. cans black beans, undrained
2 - 15 oz. cans Mexican stewed tomatoes or Rotel tomatoes
1 cup salsa (mild, medium or hot)
4 oz. can chopped green chilies
14.5 oz. can tomato sauce
Tortilla chips
2 cups grated cheese
Avocado, sliced
Combine all ingredients except chips, cheese, and avocado in large slow cooker; cover. Cook on low for 8 hours. Just before serving, remove chicken breasts and slice into bite-sized pieces; stir into soup. To serve, put a handful of chips in each individual soup bowl. Ladle soup over chips and top with cheese and avocado slices.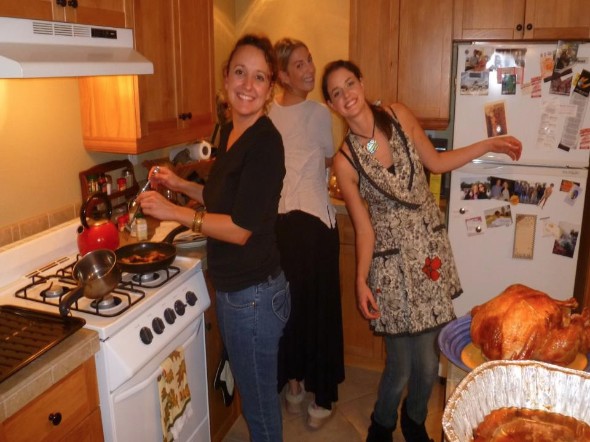 Thanksgiving Thought:
"I am most thankful this year for friends and good, positive people in my life. I am also thankful for my dog, Porter, and my health so I can run and play with him."
—Whitney Schmitz
---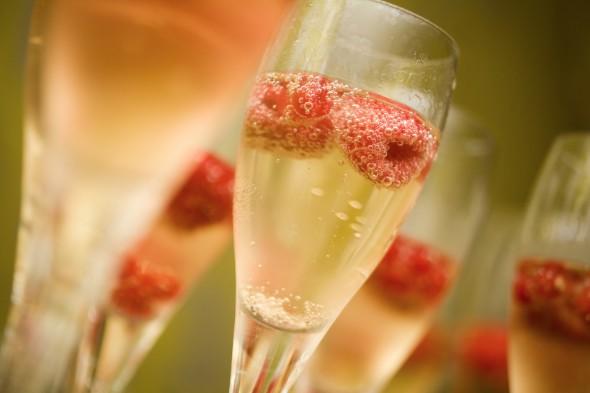 Tropical Champagne Punch
Submitted by Kathy Hurt
1 bottle Champagne
1/2 cup mango slices
1/2 cup raspberries
1/2 cup pineapple chunks
1/2 cup star fruit slices
1 cup pineapple juice
Place all fruit and crushed ice in a punch bowl. Add juice and Champagne.
Spinach Artichoke Dip
Submitted by Kathy Hurt
1 - 8 oz. package cream cheese
1 cup mayonnaise
1 package Knorr vegetable recipe mix
1 - 10 oz. package frozen chopped spinach
1 - 14 oz. jar artichoke hearts, chopped
3 cups shredded Mozzarella cheese, or your favorite cheese
1/2 cup Parmesean cheese
Combine cream cheese, mayonnaise and vegetable dip packet. Stir in spinach, artichoke hearts and Mozzarella cheese. Spread in 2-quart dish. Sprinkle with Parmesean cheese. Bake in a 350-degree oven for 30 minutes. Serve with crackers, chips or toasted bread.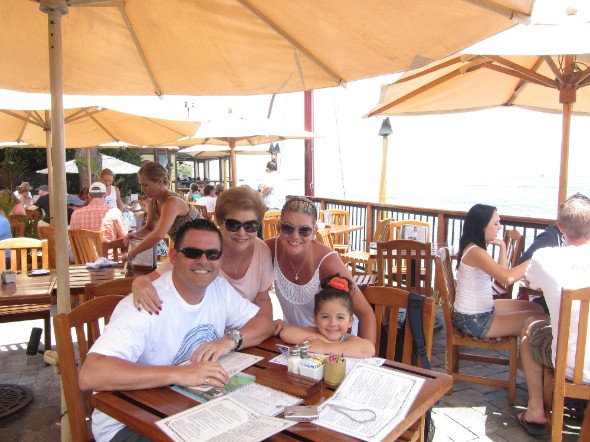 Thanksgiving Thought:
"I am most thankful for my family."
—Kathy Hurt
---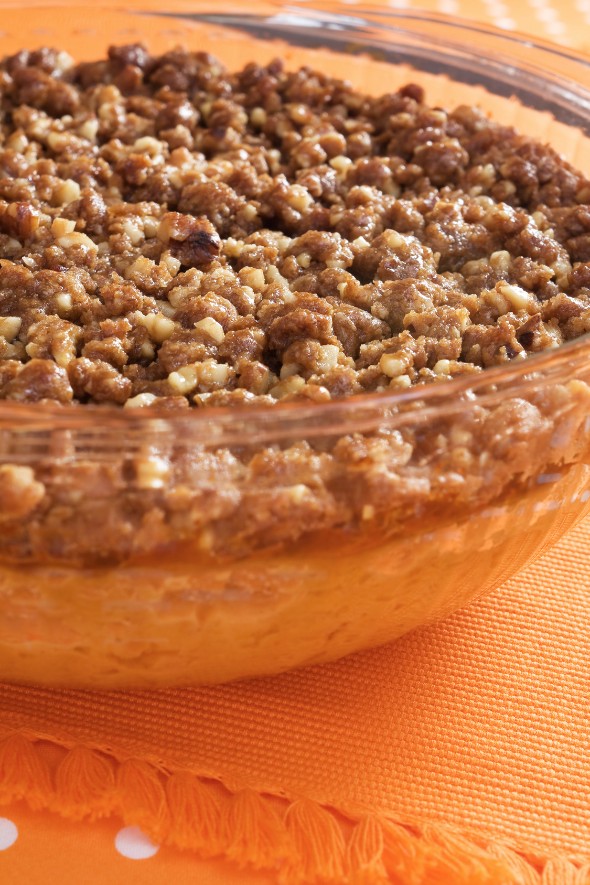 Sweet Potato Casserole
Submitted by Mary Titus
3 cups cooked mashed sweet potatoes - No skins
Dash of cinnamon
1 cup sugar
1/2 tsp. salt
1 tsp. vanilla
2 eggs, well beaten
1 stick (1/2 cup) butter, melted
Crust:
1 cup brown sugar
Dash of nutmeg
1/3 cup flour
1 cup chopped nuts, (preferably pecans)
1/3 stick butter, melted
Boil or steam the sweet potatoes, drain, take skins off and set aside. Combine ingredients for the crust mixture in a mixing bowl. Next, in a separate mixing bowl, combine ingredients for the sweet potato recipe. Combine thoroughly. Pour sweet potato mixture into a buttered baking dish (9" X 9"). Bake in 350-degree oven for 30 minutes or until firm. Sprinkle the sweet potato mixture with the crust mixture. Broil until crust is brown. Allow to set for at least 30 minutes before serving.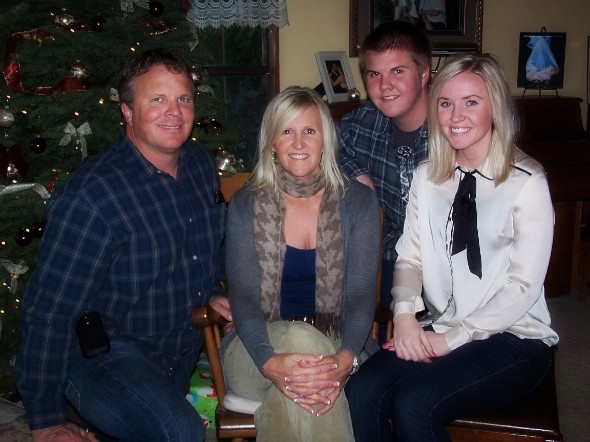 Thanksgiving Thought:
"Styles come and go, things we desire turn old, rusty and fade away, but family, friends and faith last forever; sprinkled with good health makes for a good life. Hold dear to these principles and you will always have a thankful heart."
—MaryTitus
---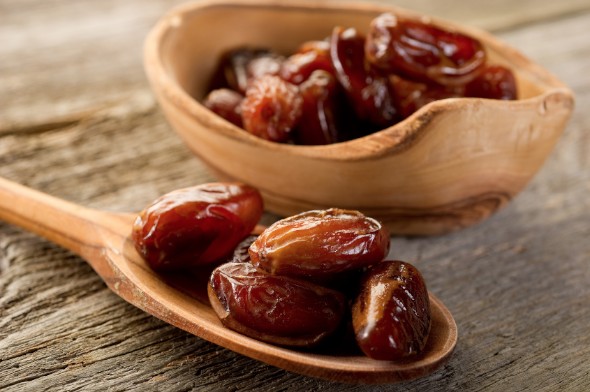 Date Balls
Submitted by Amanda Anderson
2 sticks of butter
1 1/2 cups sugar
16 oz. (2 bags) chopped dates with sugar
2 cups Rice Krispies
1 1/2 tsp. vanilla
Powered sugar
In saucepan, melt butter and sugar over low heat. Add dates and cook 3 minutes and remove from heat. Add Rice Krispies and vanilla. When cool enough to handle, form small balls and roll in powdered sugar.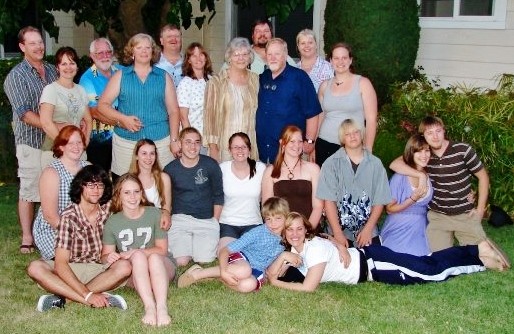 Thanksgiving Thought:
"I am most thankful to be back in Placerville surrounded by family and working on Main Street. My husband and I were able to purchase our first house and got two puppies."
—Amanda Anderson
---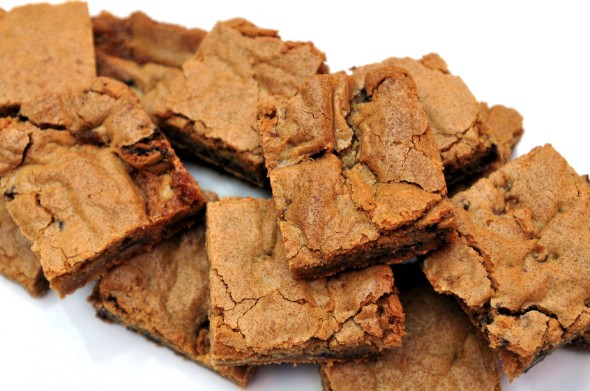 Pumpkin Chocolate Chip Bars
Submitted by Emily Dallosta; recipe from the blog Bake at 350
2 cups all-purpose flour
1 1/2 tsp. cinnamon
3/4 tsp. ginger
1/2 tsp. nutmeg
1/8 tsp. allspice
1/8 tsp. cloves
1 tsp. baking soda
3/4 tsp. coarse salt
1 cup unsalted butter, room temperature
1 1/4 cups sugar
1 egg
2 tsp. vanilla
1 cup pumpkin purée
12 oz. chocolate chips
Preheat oven to 350 degrees. Line bottom and side of 13" x 9" pan with foil, leaving an overhang on all sides. Whisk together the flour, spices, baking soda and salt. Cream together the butter and sugar on medium-high until smooth. Beat in the egg and vanilla. Beat in the pumpkin purée (it will look curdled...don't worry). Add the dry ingredients and mix on low just until combined. Stir in the chocolate chips. Using an offset spatula (or the back of a spoon); spread the batter into the prepared pan. Bake for about 35-40 minutes or until a toothpick comes out clean (or with a few crumbs, not batter). Cool completely in the pan. Lift the bars from the pan using the foil. Peel off the foil and cut into squares.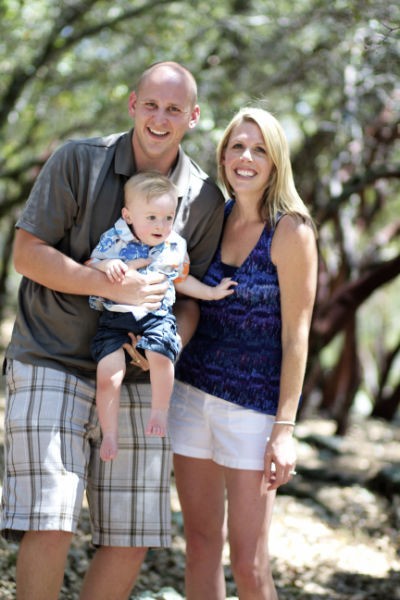 Thanksgiving Thought:
"I'm thankful to have a job I love, a happy home and a family that likes to have fun together."
—Emily Dallosta
---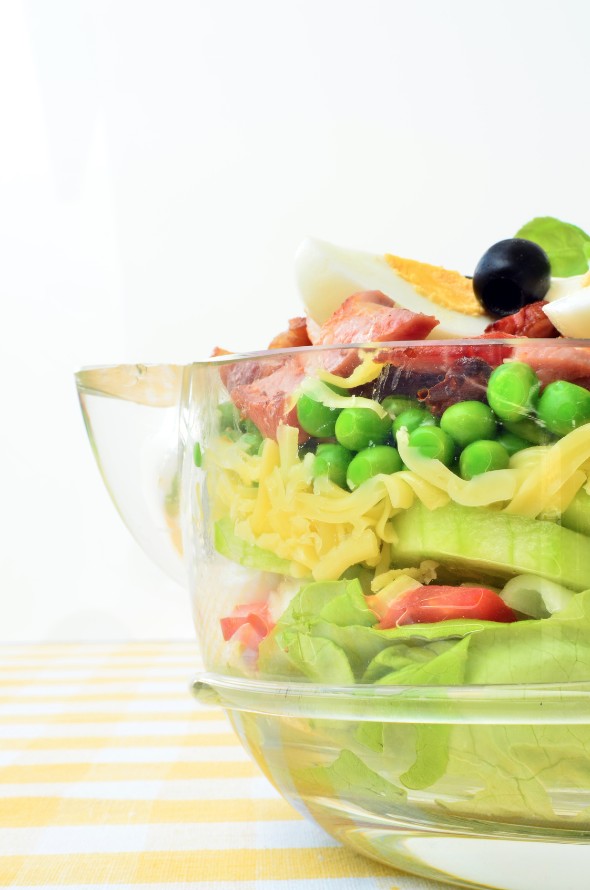 Layered Party Salad
Submitted by Theresa Patterson
1 large head of iceberg lettuce, chopped or torn
1/2 cup red or white onion, chopped
1/2 cup green onions (green part), chopped
1 cup celery, chopped
4 hard boiled eggs, chopped
1 - 10 oz. package frozen peas, thawed and drained
6-8 oz. Cheddar cheese, shredded
1 - package bacon, crisp fried then chopped
2 cups mayonnaise
2 cups sour cream
1 Hidden Valley Buttermilk Dressing packet
Layer first six ingredients (in the order listed) in a 9" x 13" glass dish. Mix mayonnaise, sour cream and dressing packet in separate bowl and spread over salad (mixture will be a little thick). Use as little or as much dressing as desired. Top with shredded cheese and bacon.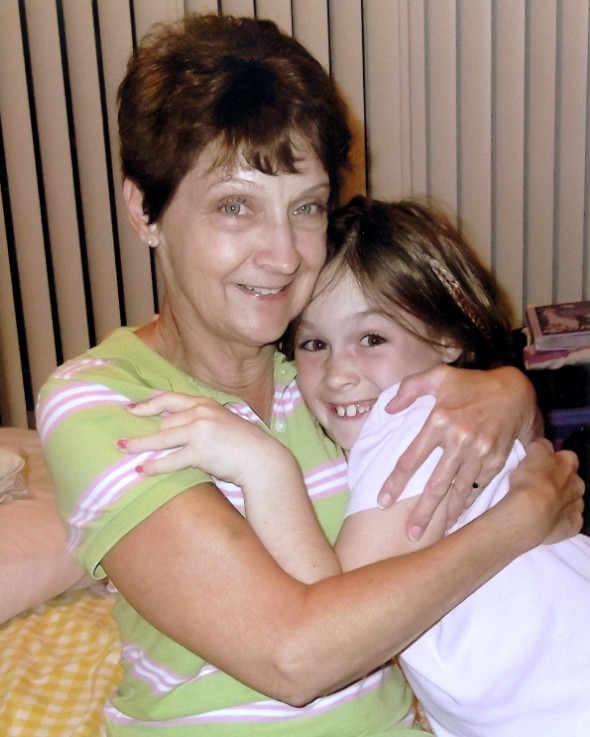 Thanksgiving Thought:
"I am thankful for hugs from my granddaughter and my loving family. We love sharing and making memories...especially while enjoying good food."
 —Theresa Patterson
---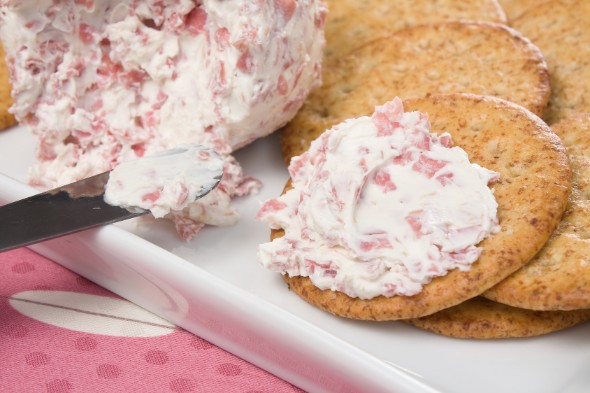 Holiday Cream Cheese Ball
Submitted by Theresa Patterson
2 - 8 oz. packages cream cheese
1 - 2.5 oz. jar dried beef, finely chopped, or chipped beef (you can find this at grocery store)
2 tbsp. onion flakes
1 tbsp. Worcestershire sauce
1/2 tsp. garlic salt
1 bunch green onions, chopped
Crackers or crostini for dipping
Let cream cheese sit at room temperature for 5-10 minutes. Mix all ingredients in a medium bowl; use only half of the dried beef and half of the onions (reserve the remainders to coat the cheese ball). After the ingredients have been combined, shape mixture into a ball and coat with the remaining beef and onions for a festive look; transfer to a serving plate. Let cheese ball sit in refrigerator over night for best flavor. Serve with your favorite crackers or crostini.