Readers' Choice Hall of Fame 2012
Oct 04, 2012 05:28AM ● By Style
Presenting Style Magazine's Readers' Choice Hall of Fame special advertising section.
Tracking down that breakfast spot you heard about can be tricky. So can finding the perfect boutique... but once you've found it, chances are you've told all your friends and then some! It's you – our readers – who really know the best of what this region has to offer, and it's your turn to share your favorites with us. From golf courses to playgrounds, artists and leaders, Style presents to you Readers' Choice winners and chart toppers and invites you to celebrate them with us!
---
SPECIAL PROMOTIONAL SECTION
---
Marshall Plastic Surgery & Medical Spa
Thank you for the honor, Style readers! Dr. Rice combines expert care with a personal touch. At their office, they blend science with art and beauty in a tranquil, healing environment, offering a wide range of cosmetic procedures and spa treatments.
---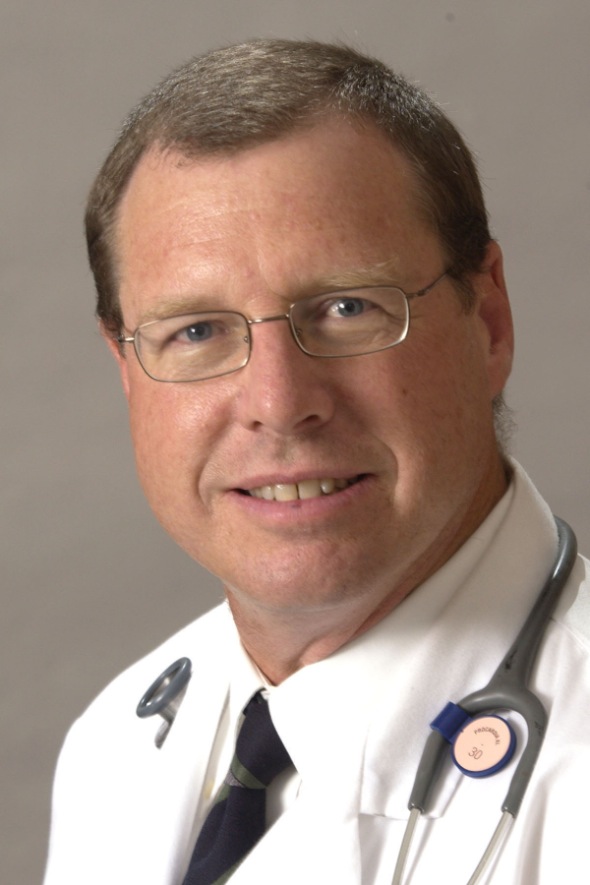 Kenneth Nelson, M.D.
Marshall OB/GYN, Placerville
1095 Marshall Wy.  |  Placerville
530-626-2920
A big thanks to Style Magazine Readers for voting Dr. Nelson your Favorite Doctor! Dr. Nelson provides exceptional care for women of all ages, and enjoys welcoming new lives into the world at Marshall Hospital. New Birth Center opening late 2012!
---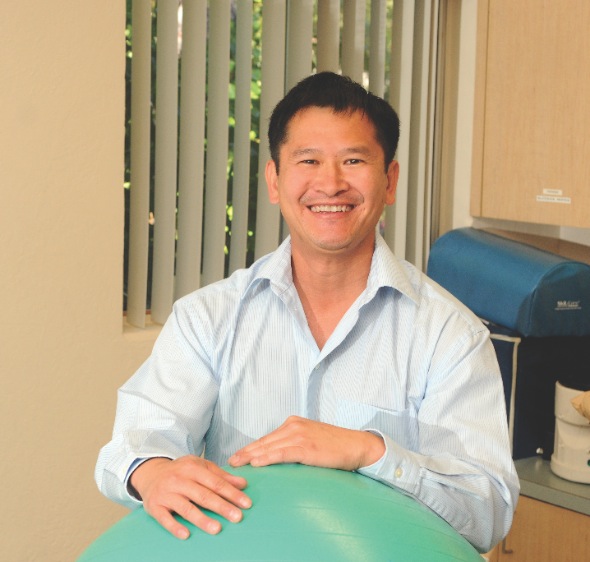 John Wu
Marshall Outpatient Rehabilitation Services
1081 Marshall Wy., Ste. C
Placerville
530-344-5430
John Wu is honored to be chosen as your Favorite Physical Therapist! John takes pride in his mission to help patients regain their strength, independence and quality of life following an injury, surgery or hospitalization.
---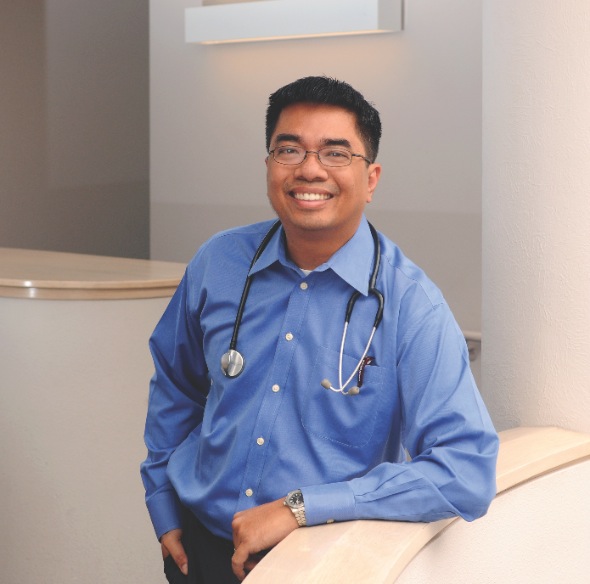 Gerardo Galang, M.D.
Marshall Family Medicine
Placerville
1095 Marshall Way  |  Placerville
530-626-2920
Thank you Style readers for voting Dr. Galang your Favorite General Practitioner! Dr. Galang's patients appreciate his focus on expert care with a personal, compassionate touch. Trust Marshall Family & Internal Medicine for your family's healthcare needs.
---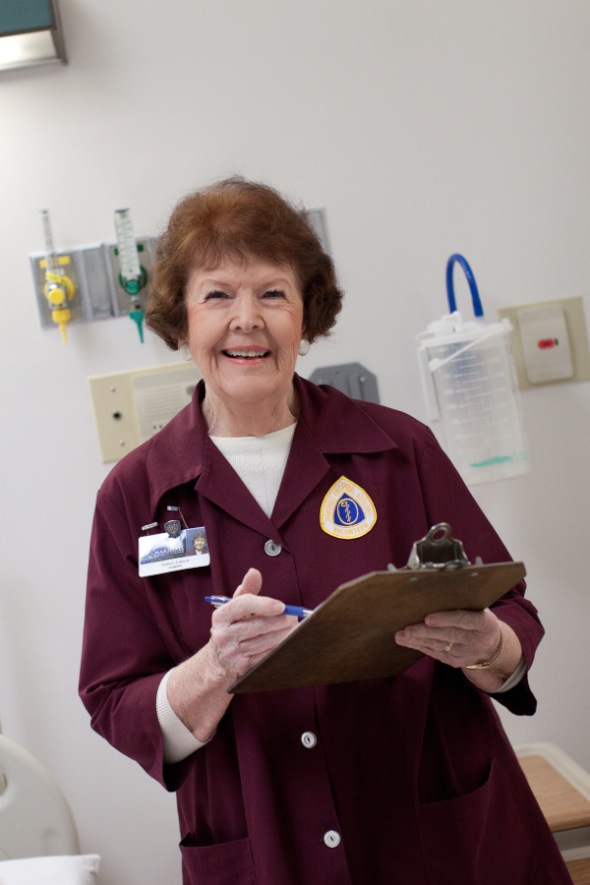 Marshall Medical Center
1100 Marshall Wy.  |  Placerville
Marshall Community Volunteer Program: 530-344-5458
Marshall Auxiliary: 530-626-2643
Wow! Thank you Style readers for voting Marshall Medical Center your Favorite Place to Volunteer! They offer healthcare volunteer opportunities to high school students through retired-age adults who want to make a difference in people's lives.
---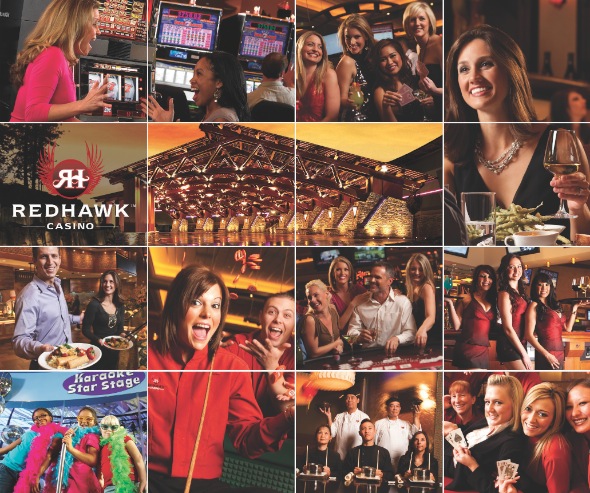 Red Hawk Casino
1 Red Hawk Parkway  |  Placerville  | 888-573-3495  |  www.redhawkcasino.com
Thank you Style Magazine Readers for voting Red Hawk Casino your "Favorite Casino" Four Years In a Row
Red Hawk Casino is pleased to provide the best dining and gaming experience for our guests.  Our Team Members are dedicated to delivering world-class casino excitement and top-notch customer service to all of our guests.  
Find your game at Red Hawk Casino, including more than 2,000 slots, all your favorite table games and a Card Room.  Red Hawk also features an entire floor dedicated to non-smoking gaming.
There are six restaurants that will satisfy every palate.  The award-winning Henry's Steakhouse provides the ultimate steakhouse experience with premium steak selections and an extensive wine list.  The Waterfall Buffet includes more than 280 selections ranging from Chinese, American, Italian and much more.  Guests to Koto Grille will enjoy Mexican-American fare with stunning views.  Experience exciting contemporary Chinese dishes tempered with an eclectic blend of international Asian cookery at Pearl Asian Cuisine.  Two Rivers Café and the all-new Hawk's Tavern are the perfect stop for a quick bite in a casual atmosphere and are both close to the gaming action.
No visit to Red Hawk is complete without joining the Red Hawk Rewards Club. It's easy and free.  At Red Hawk Casino, the more you play, the more you earn.  Earn points while playing your favorite games and redeem them for Free Play, dining at our six award-winning restaurants, at Traders Gift shop or Kids Quest ®.  Kids Quest offers hourly child care services by highly trained and fully licensed staff, for children six weeks to 12 years.
For quick and easy access to Red Hawk Casino dining, entertainment and events, download the Red Hawk Casino mobile app at www.redhawkcasino.com/app.  Call 888-573-3495 or visit www.redhawkcasino.com for information.

Favorite Casino • 2009, 2010, 2011 & 2012
Favorite Steakhouse – Henry's Steakhouse • 2009, 2010, 2011 & 2012
---
SPECIAL PROMOTIONAL SECTION
---
If you would like to be included in one of Style's Special Promotional Sections, please contact Debra Linn at 916-988-9888 x114 or [email protected].
---
SPECIAL PROMOTIONAL SECTION
---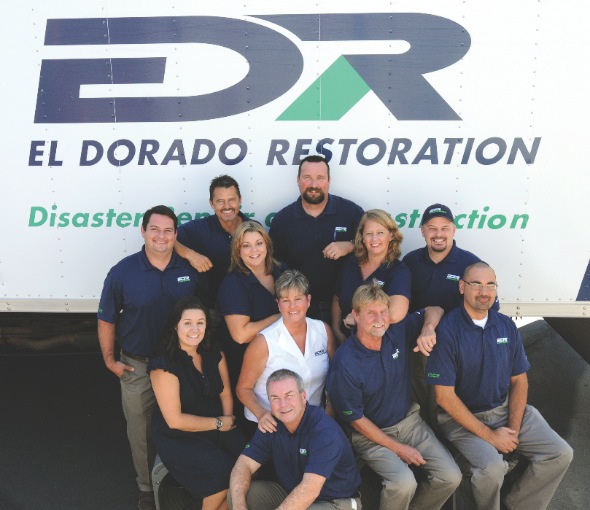 Not Pictured: All Our Wonderful Service and Field Techs.
El Dorado Restoration
El Dorado Restoration thanks you for voting us number one!
    Founded in 1983, El Dorado Restoration is a pioneer in disaster repair and construction. Our deep understanding of this industry, experience in our trades, and our great commitment to continuing education are what has helped us become recognized as the industry leader.
    You may never find a group of people in a commercial setting, all working for the same cause, as you'll find at El Dorado Restoration. It's because we understand the trauma of disaster. The staff at El Dorado Restoration is dedicated to providing professional service with quality workmanship and integrity to every customer.
    One of the reasons for our commitment to customers is a shared desire to do more than just show up and do our jobs – we do more. We want to repair the destruction caused by a disaster. No matter what it may be – water, fire, wind, mold, you name it. And just as importantly, we want to do whatever we can do to help repair the homeowners' lives as well. We are available for our customers 24 hours a day, 7 days a week.
---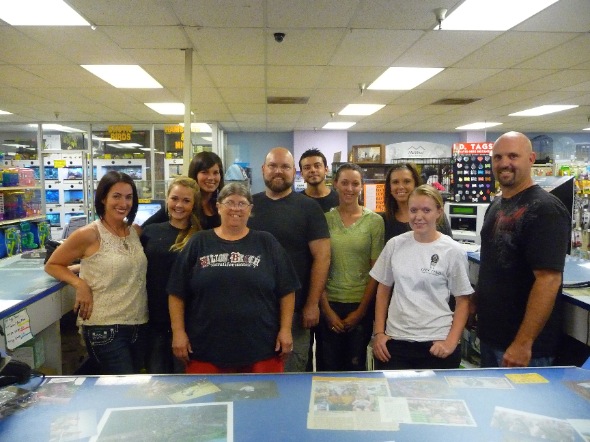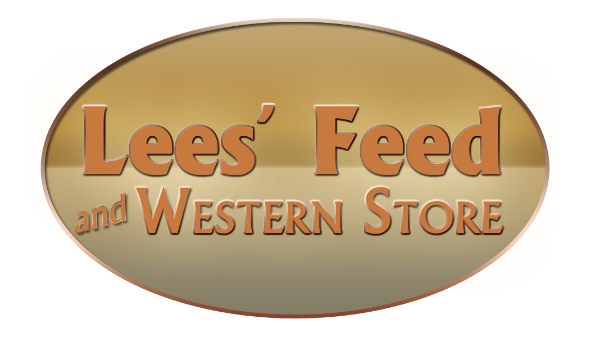 Lees' Feed and Western Store
4110 Mother Lode Dr.
Shingle Springs
530-677-4891
www.leesfeed.net
Thanks to all the families that voted Lees' Feed #1 favorite pet store. We strive to provide all your pets needs and to make your shopping experience the best it can be. Our family and staff have been serving this community for over 30 years and have been rewarded with great friends and neighbors. Live reptiles, exotic birds,baby chicks, tropical and marine fish entertain the kids while mom and dad shop for all their pet and ranch supplies. If you've never been to Lees', come in and see why we've been voted #1-again. Your pets will be glad you did.
2012: Pet Store 2011: Pet Store 2010: Pet Store
2009: Pet Store
---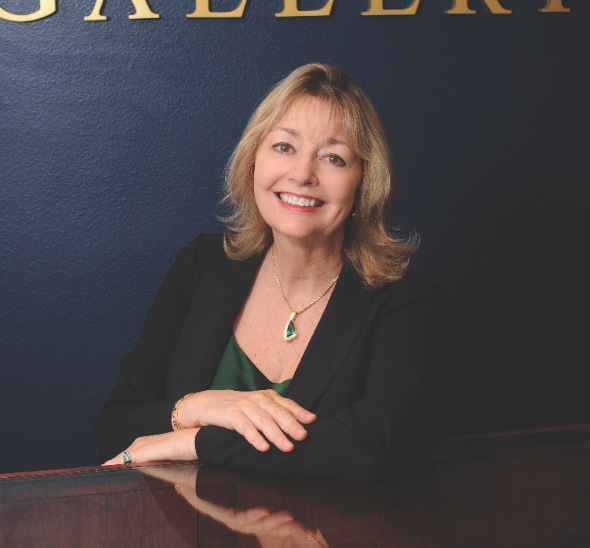 The New Goldsmith Gallery
3951 Missouri Flat Road, Suite 150
Placerville
530-621-1188
Goldsmith Gallery Fine Jewelers on Missouri Flat Road re-opened and was re-created two years ago. Kaye Irwin, the new owner, ensures that each customer is greeted with a warm welcome and that individual attention is given to each person. We knew it would be a challenge to start a jewelry store in this economy. We could not have done it without YOU, our customers and the exemplary work of our skilled goldsmith, Owen, and our customer service staff. One jewelry repair at a time and one fabulous custom design at a time, the experience and care about doing our very best for our customers must be showing and sets us apart. Is it Kaye spending hours with you and Grandma's jewelry box appraising each piece and finding the best use for the next generation, or Owen completing a challenging jewelry design or reconstruction, or Ada helping you find the perfect jewelry gift from our great selection in all price ranges? We invite you to visit our store and experience the diamonds, colored gems and pearls set in both classic and unique gold and silver designs. The estate department selection is especially captivating. Everybody says they love shopping and browsing at their leisure in our beautiful and spacious showroom. The Goldsmith Gallery Staff thanks you for voting us one of your favorite jewelry stores.
---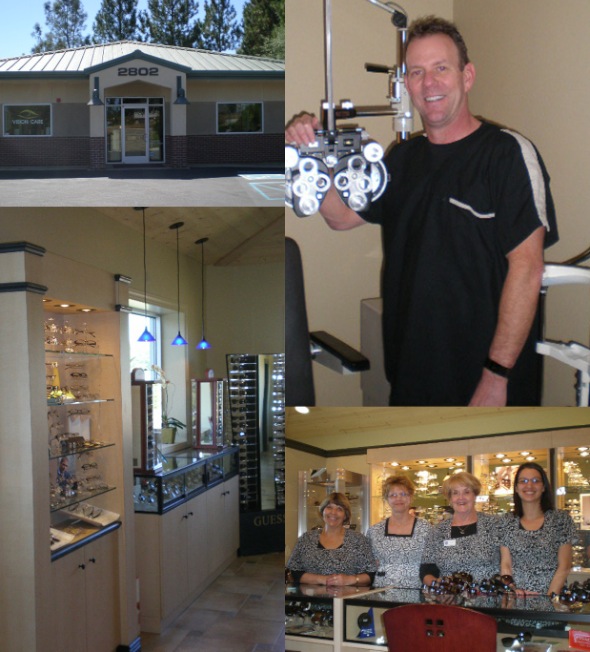 Dr. Shawn McDonald
2802 Mallard Lane  |  Placerville
530-626-8440  |  www.drmcdonald.com
Dr. Shawn McDonald and his staff would like to thank his patients and others in the community for distinguishing our office as El Dorado County Foothills Style Readers' Choice Award for Favorite Eye Doctor.
    Dr. McDonald has been in private practice in Placerville for the last twenty six years with his new office located in the Placerville Heights Professional Center on Mallard Lane.
    Dr. McDonald is Board Certified in the Treatment and Management of Ocular Disease and an active member of both the American and California Optometric Associations.
    We have always strived to provide our patients with the most professional service available from the latest in diagnostic technology to one of the largest selections of quality eyewear in the area.
    Our Board Certified Opticians are committed to excellence and are always accessible to answer any questions that you may have.
    Again, our sincere appreciation for voting us Favorite Eye Doctor.
---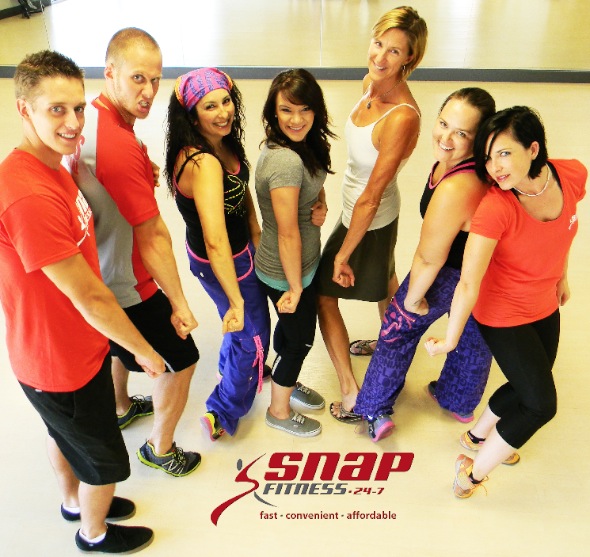 Snap Fitness
3975 Durock Road  |  Shingle Springs
530-672-2777
1248 Broadway  |  Placerville
530-621-2777
www.snapfitness.com
Wow!  Thank you Style readers!  Snap Fitness Shingle Springs and Placerville looks forward to continuing to deliver the best fitness experience in El Dorado County and are pleased to announce the addition of our new functional fitness program "The Yard" coming in October 2012!

Snap Fitness would also like to recognize the contribution of our dedicated professionals including Sara Valentine, Best Yoga Instructor and Nick Edwards, Best Personal Trainer. Also special gratitude to Kayla Hartl and Serena Starks for keeping our club operations friendly, clean and fun for members and staff!
---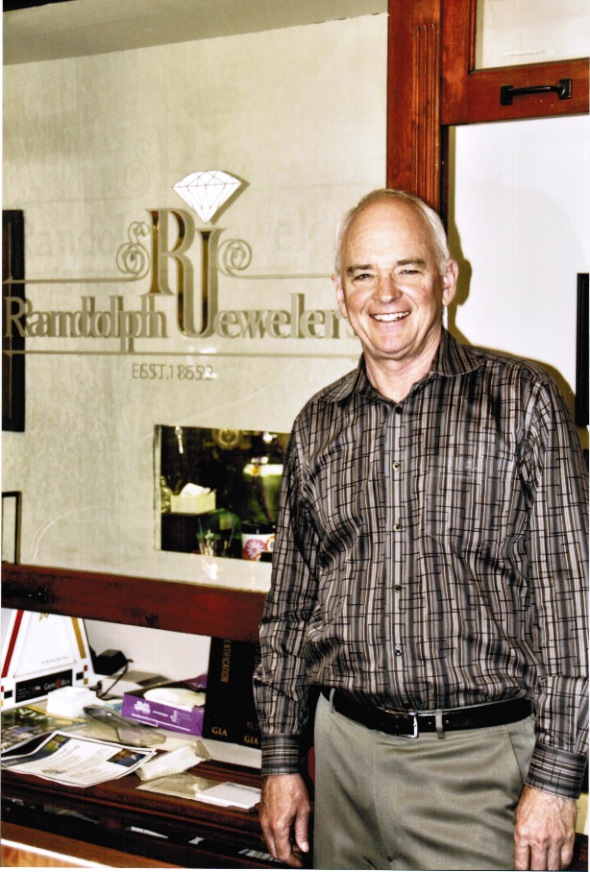 Randolph Jewelers
#1 Favorite Jewelry Store in El Dorado County
   Thanks again El Dorado County! For the fifth year in a row you have voted us Favorite Jewelry Store. We've long been known as the oldest jewelry store west of the Mississippi and it is very satisfying to be voted the best as well. We have a highly skilled professional staff with GIA trained Graduate Gemologists on hand to help with all your fine jewelry needs.
   We specialize in custom work and bridal jewelry from noted designers like Simon G and Scott Kay. Join the generations of local families who have acquired some of their most treasured possessions from Randolph Jewelers.
    Don't forget, Randolph's has been buying gold and diamonds on Main Street since 1852. With gold near a record high price your unwanted jewelry is worth more than ever. Trade your gold in toward our jewelry or services and we will give you even more!
---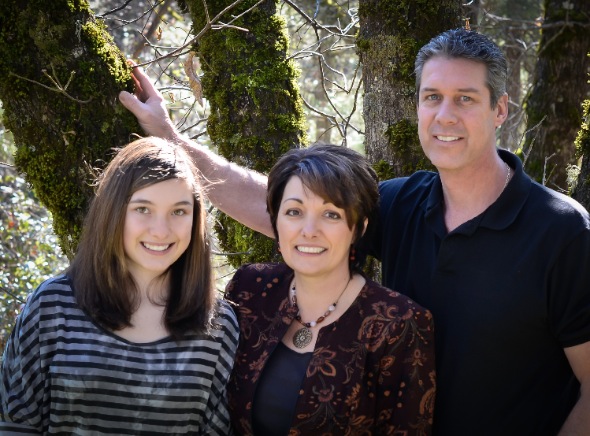 Nikki, Bridgett and Paul Hartshorn

Affordable Furniture & Blinds
We are so fortunate to live and work in a county like El Dorado where people value small businesses and shopping local. Of course, we guarantee our prices with the big stores, plus most of our items are Made in America, too. For over 5000 items, 50+ brands go to www.affordablefurnitureandblinds.com.
We've also diversified over the years and have added retractable patio awnings and we are an authorized Service Dealer for Hunter Douglas window coverings. We repair all makes and models of window coverings.
Another brand new addition to our furniture and blinds family is our used furniture website. We use it for all of our trade-ins and great deals. But it's also offered to anyone buying or selling household items, tools, vehicles and pretty much anything else (within reason). All locals selling to locals. Go to www.BuySellPlacerville.com and check it out. Thank you for the confidence you've put in us and we'll continue to exceed your expectations.

Paul and Bridgett Hartshorn
---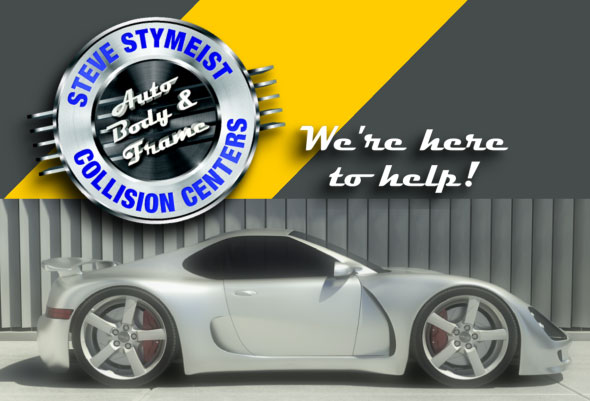 Steve Stymeist Collision Centers
Main Office:  3948 Hwy 49  |  Placerville
530-622-7588  |  www.StymeistAutoBody.com
Voted #1 Favorite Auto Body Repair Shop two years in a row!
 
Ask around and people will tell you that nobody makes getting your vehicle repaired as easy and as fast as Stymeist Collision Centers. Our shops are clean. Our people are friendly. Our equipment, materials and techniques are ultra up-to-date and Earth friendly. Soon, that damage will be behind you, and you'll be back on the road. We really are "Here to help!" Cars, trucks, motorcycles, RVs. We handle the insurance for you. AAA approved. Serving Placerville, Cameron Park, Shingle Springs and El Dorado Hills.
---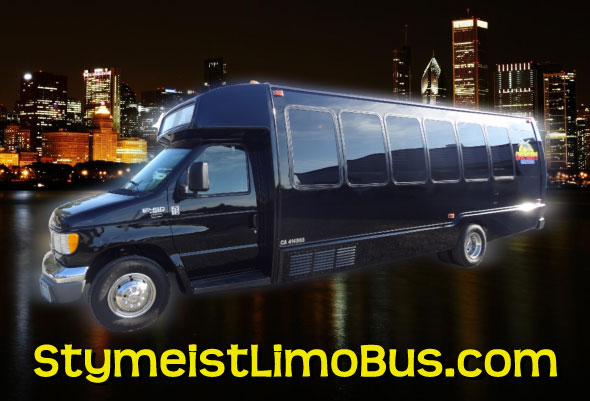 Stymeist LimoBus
Favorite Wedding Limousine.
Group Events Without Worries!!!
Weddings • Bachelorette Parties • Wine Tours • Concerts • Group Events • Family Parties and Outings • Day Trips • Big-City Trips. Whenever you want high-class transportation for a crowd. We get you there and back in style, without worries. Seats 14 comfortably. 4-hour rental comes with champagne or lemonade, water, ice, theme decorations (small fee). We've totally tricked out the interior of this limobus with luxurious upholstery, wood trim, cool lighting, audio system, big-screen TV. It's a top-tier classy ride!!
---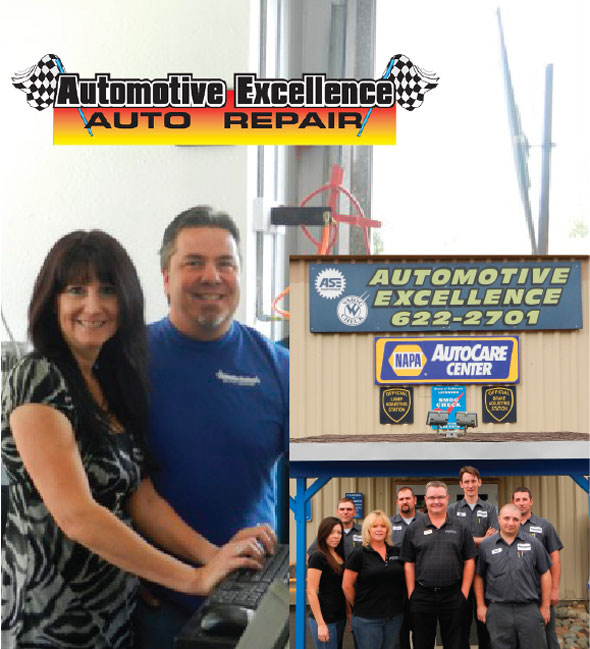 Automotive Excellence
4600 Missouri Flat Road  |  Placerville
530-622-2701
www.autoxonline.com
Thank you again to all of our loyal clients for choosing us as your #1 Auto Repair and Smog Shop this year! Since 1999 we have been family-owned and operated, and believe that quality workmanship and friendly, honest and affordable service are the most important aspects of any business. We are a full service facility, performing everything from diagnostic and repair to 30/60/90 maintenance, smog inspections, alignments and tire services. We are AAA approved, and participate in the "show your card and save" program. We stand behind our word and our work, and as a Napa Autocare facility we offer a 12 mo./12,000 mile warranty on most repairs. We now offer RV services and accept most aftermarket warranties. No need to go down the hill anymore! And don't forget to ask about a financing program that may be available for your repairs!
If you haven't been to Automotive Excellence yet, We invite you to make an appointment and let us show you how professional and honest  service and repairs are performed. We look forward to providing you with excellent service!
Thank you again,
Ross, Randi and Excellent staff!
---
SPECIAL PROMOTIONAL SECTION
---
If you would like to be included in one of Style's Special Promotional Sections, please contact Debra Linn at 916-988-9888 x114 or [email protected].
---
SPECIAL PROMOTIONAL SECTION
---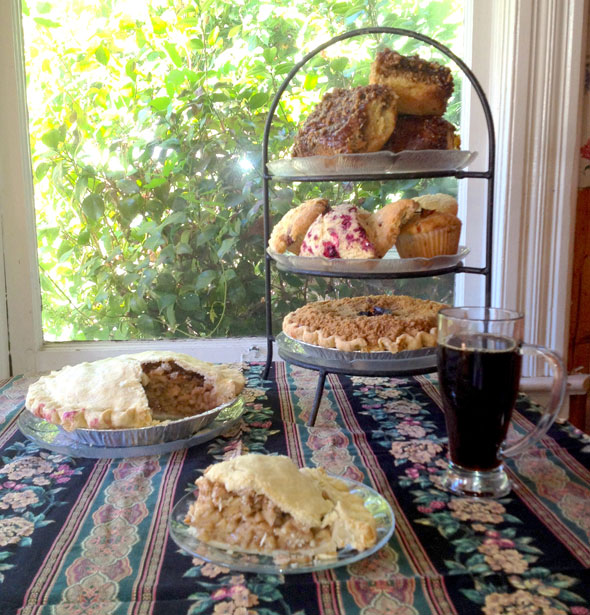 Sweetie Pies
577 Main Street  |  Placerville
530-642-0128  |  www.sweetiepies.biz
We are saying a great big THANK YOU! for voting for us. We are celebrating our 21st Anniversary on November 8, all because of your support. From our Best Bakery we bring you yummy goodies and treats. Watch for new goodies coming from the Bakery. The Best Breakfast will delight you with scrumptious and filling choices, from our scratch buttermilk pancakes to big, fluffy omelettes.
And don't forget our Olallieberry muffins, pancakes and pies along with jam and syrup. A real treat! It's Fall and time to think Pies and warm and cozy Breakfasts. WE Vote Our Customers "Best Customers"!
---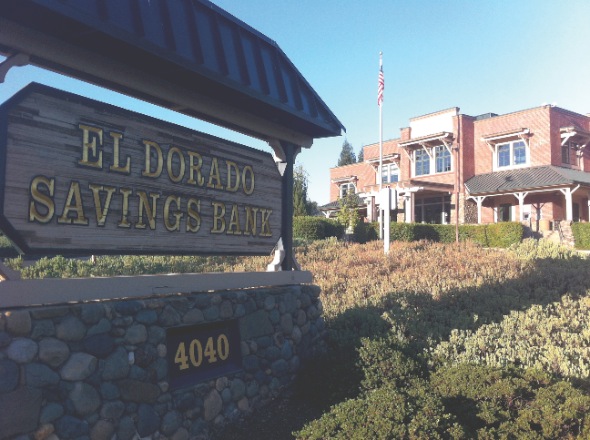 El Dorado Savings Bank
El Dorado Savings Bank has been serving our local communities for over 54 years. El Dorado is one of the most respected banks in the area with 35 offices serving Northern California and Northern Nevada.  Consistently awarded the highest 5 Star rating by Bauer Financial Reports as one of the safest and strongest banks in the United States since 1993, El Dorado emphasizes friendly customer service  along with checking,  real estate loans, internet banking  and mobile banking, to name just a few of our many services available. For more information stop by any branch or go to eldoradosavingsbank.com.
---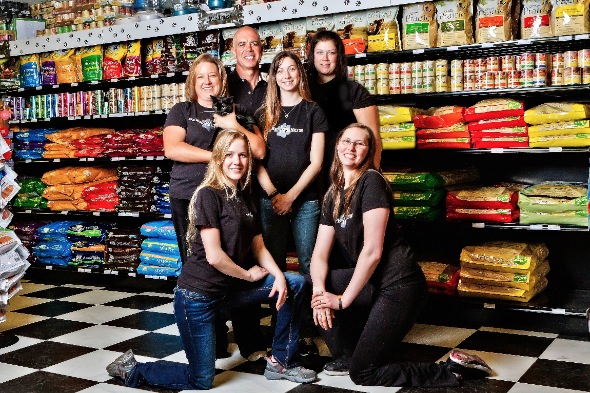 Bark Avenue
Ken and Robin Mizell
4311 Town Center Boulevard  |  El Dorado Hills
916-941-7400
Thank you to all our loyal Bark Avenue customers for voting us one of your favorite Pet Supply Stores and Grooming Salons 5 years in a row!
We are a locally owned and operated store that specializes in quality pet foods and treats to make your four legged friends happy and healthy. Bark Avenue offers, a full service grooming salon, a do-it-yourself dog wash with endless warm water and waist high tubs and puppy training classes. We focus on healthy food and treat options at reasonable prices and we offer a knowledgeable staff available to answer all your pet questions.
---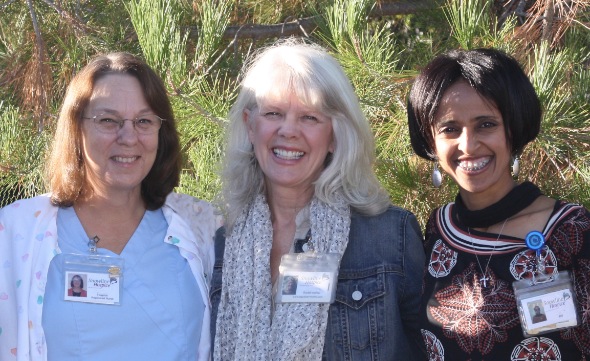 Snowline Hospice
Serving the Western Slope to Greater Sacramento
530-344-4416  |  www.snowlinehospice.org
"From all of us at Snowline Hospice, thank you for voting us your Favorite Charitable Organization for the sixth year in a row. Our mission to care for patients at the end of their lives and to support their families through the grieving process is what drives us each day. However, we could not succeed without your support. Your generous donations and shopping visits to our stores ensure that we are able to help everyone in need of our services regardless of their ability to pay. We are so grateful to be a part of this compassionate community."
---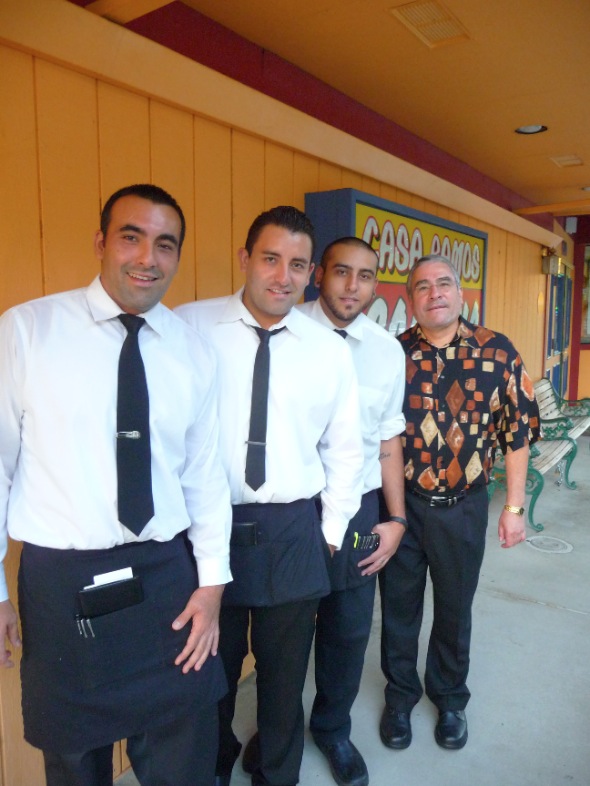 Casa Ramos
6840 Greenleaf Drive  |  Placerville
530-622-2303  |  www.casaramos.net
You don't have to leave town to experience Mexico's fine cuisine and hospitality. Visit Casa Ramos and join the family. The Ramos/Nava family would like to thank the readers of Style magazine for making us once again one of the top restaurants in the county. We thank all of our loyal customers for being with us throughout the years, even in difficult times. Casa Ramos welcomes all to come enjoy our fresh Mexican dishes along with an unforgettable Bartender's Special Margarita. Thanks again and we will see you soon!
---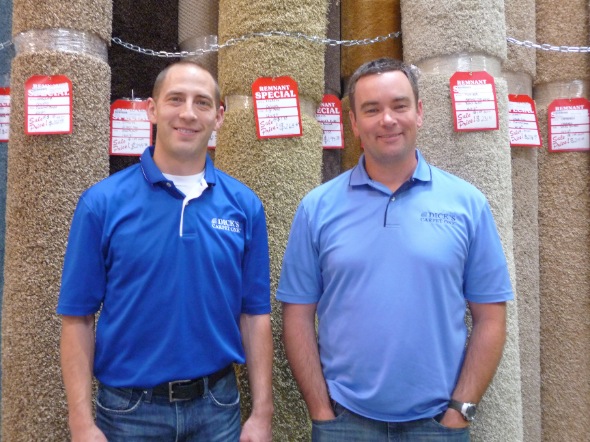 Dick's Carpet One Floor & Home
6516 Commerce Way  |  Diamond Springs
530-642-4200  |  www.dickscarpetone.com
Dick's Carpet One would like to thank our loyal customers for voting us the #1 Floor Covering Store and #1 Window Covering Store serving El Dorado County. Customer satisfaction is our highest priority and has been since 1964. Whether you are shopping for carpet, hardwood, laminate, tile, vinyl, window coverings, or even area rugs, you're sure to find what you're looking for in our beautiful 10,000 square foot showroom. Don't forget to ask about our Beautiful Guarantee™.
---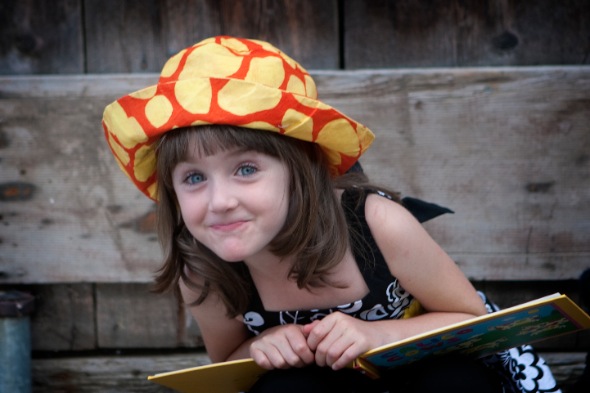 Dandelions – A Children's Store
3490 Palmer Drive, Suite I  |  Cameron Park
530-672-2022  |  www.dandelionsusa.com
Thanks to everyone, especially in Folsom-El Dorado Foothills for your confidence and making DANDELIONS – RAISING CHILDREN NATURALLY Readers' Choice #1 Children's Store and a Favorite Toy Store, where "Art and Imagination Celebrates Childhood!" We sell eco-friendly, organic and unique items from 20+ USA companies and 20+ Artisans for newborns and "children" of all ages. That's 40+ playful reasons to support talented neighbors and buy ethically sourced, affordable and adorable clothing, shoes, toys, books, dolls, puzzles and games! Thanks for your personal confidence, interesting ideas and desire to support independent, local stores. Visit our Web site for directions.
---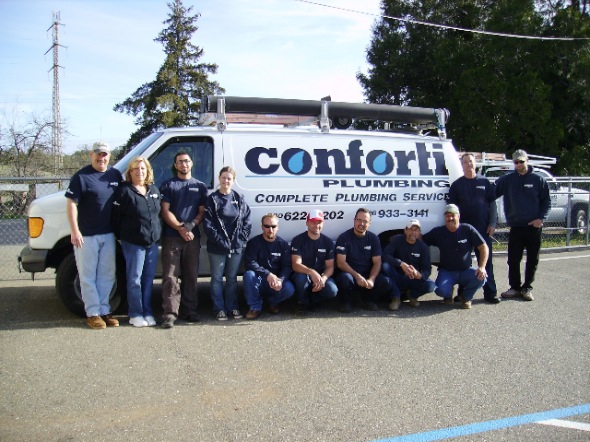 Conforti Plumbing
530-622-0202  |  916-933-3141
A special thanks to all our customers for voting us #1 again.  We pride ourselves on providing prompt, professional service at reasonable rates. With stocked service vehicles and a warehouse of repair parts and water heaters, we have the resources and expertise to resolve all your plumbing needs. We offer "Service You Can Trust." Our plumbers are background checked and experienced. The quality of our work is excellent and our customer service is exceptional. That's why most of our work comes from repeat customers and referrals.
2009-2012: Plumber
---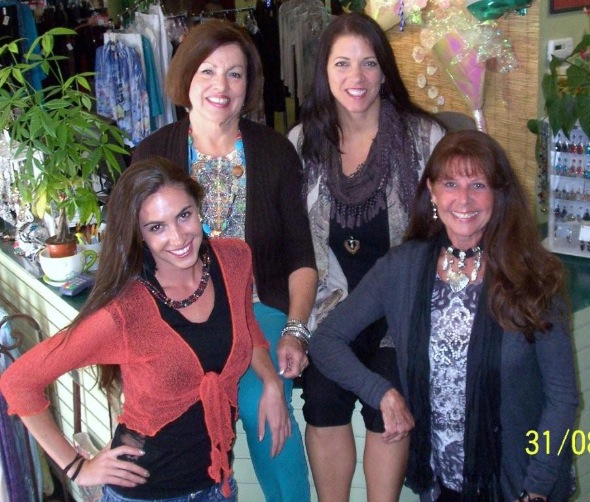 Off Broadway
Contemporary Fashions since 1974
1245 Broadway  |  Placerville
530-622-9767  |  www.offbroadwayfashions.com
Thank You For Voting Us #1 Women's Clothing Store!

Enjoy shopping in a fun, friendly atmosphere where our customers are like family
Fabulous New Fall Fashions & Accessories arriving daily.
Featuring: Tribal Sportswear - Not Your Daughters Jeans - French Dressing - Jag - Willow - Erin London - Jess & Jane - Cactus - Zashi - Laurel Burch
---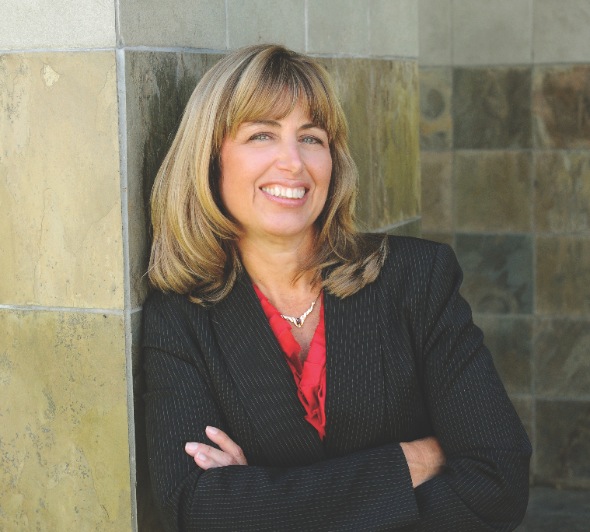 Darla Colson, CPA, MST
Gilbert Associates, Inc.
101 Parkshore Dr., Ste 100  |  Folsom
2880 Gateway Oaks Dr., Ste. 100  |  Sacramento
916-646-6464 x117  |  www.gilbertcpa.com
I am grateful to the readers of Style for voting me Favorite Accountant. I take care in meeting the tax and accounting needs of my clients. It is important for businesses and individuals to have confidence that their accountant is knowledgeable, honest, and dedicated to looking after their financial interests. As a working CPA for over 27 years with a Masters in Taxation who has lived in Folsom for nearly my whole life, I understand the issues that impact the people of this area. Contact me at 916-646-6464 to discuss you or your company's particular tax or accounting needs.
---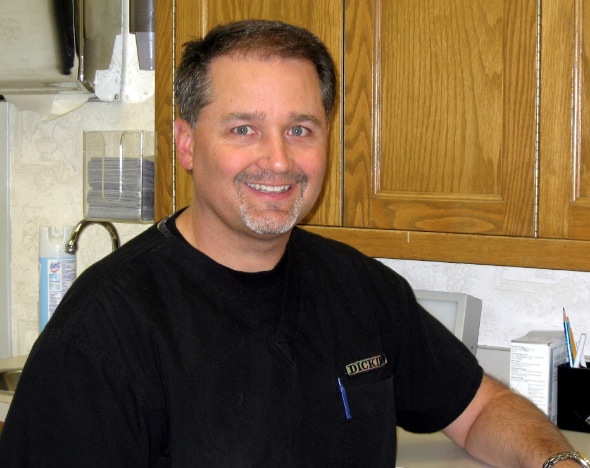 Richard D. Whitaker, D.D.S.
2825 Easy Street  |  Placerville
530-626-4677  |  www.whitakerdental.com
Dr. Whitaker wishes to thank everyone who voted for his office in the latest Style magazine Reader's Choice awards. "It is an honor to know that my patients appreciate me and my staff."
Dr. Whitaker graduated from Loma Linda University School of Dentistry and has been practicing in Placerville for 27 years.  His practice emphasizes clear communication and providing high quality dental care to his patients.  Services provided are cleanings, crowns, cosmetic procedures, fillings, bleaching and extractions.
Call today! New patients are always welcome.
---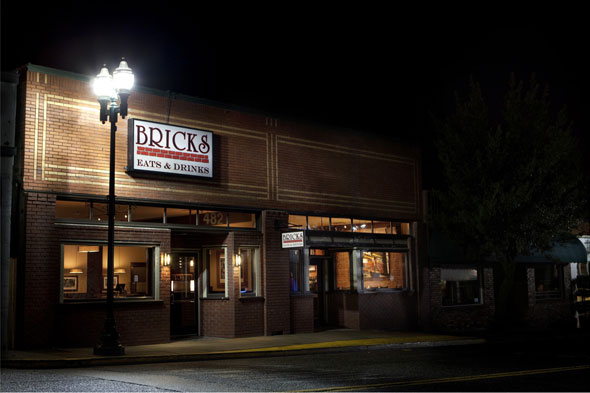 Bricks
482 Main St.  |  Placerville
530-303-3480
We are now well into our second year of business and would like to take this opportunity to thank our wonderful patrons for their enthusiasm and support. We know many of you locals as friends who we see often, sometimes on a daily basis, and others of you who live in surrounding communities or the Bay Area and make sure to stop by on your way to and from Tahoe. All of you make our days fulfilling and fun. We can't thank you enough and look forward to seeing you soon!
GREAT FOOD - LOCAL WINES – MICROBREWS ON TAP -
FULL BAR – HAPPY HOUR - 4 HD TVS
---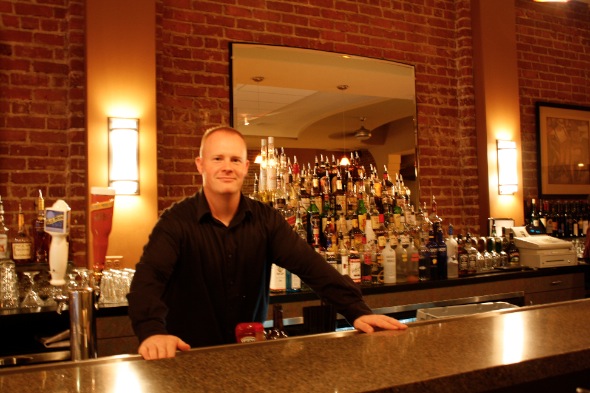 Cascada
384 Main St.  |  Placerville
530-344-7757
We have had the pleasure of being part of the Placerville community for 4 years now.  Cascada continues to strive to give our patrons the best dining experience possible.  We serve an eclectic mix of Mexican favorites and California fresh cuisine with a Latin flair in an upscale,  urban setting without the upscale price.  Our full bar is anchored with local wines and specialty margaritas made with premium tequilas and fresh squeezed lime juice.  Our friendly and professional staff serve lunch and dinner 7 days a week.  So stop by and have some fun.  We look forward to seeing you.
---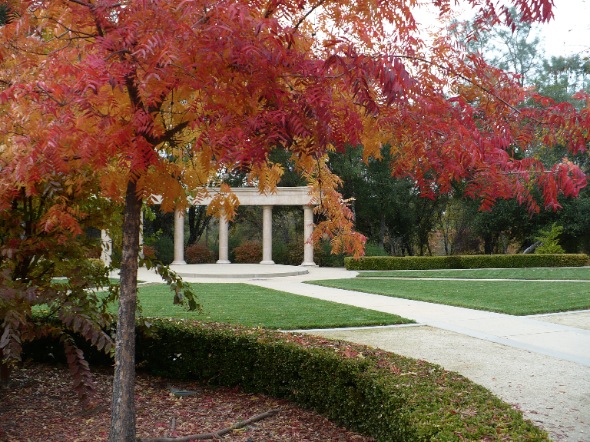 David Girard Vineyards
David Girard Vineyards thanks the readers of the Style Magazines for voting us one of your favorite wineries! Our vineyard is nestled in the Sierra Foothills where conditions combine to provide an environment ideally suited to growing the premier grape varietals of southern France's Rhone Valley. We are also honored to have been voted one of your favorite wedding venues. David Girard Vineyards is regarded as the premiere venue for wedding ceremonies and receptions in El Dorado County. With sweeping views in all directions this hidden gem is host to spectacular events.
---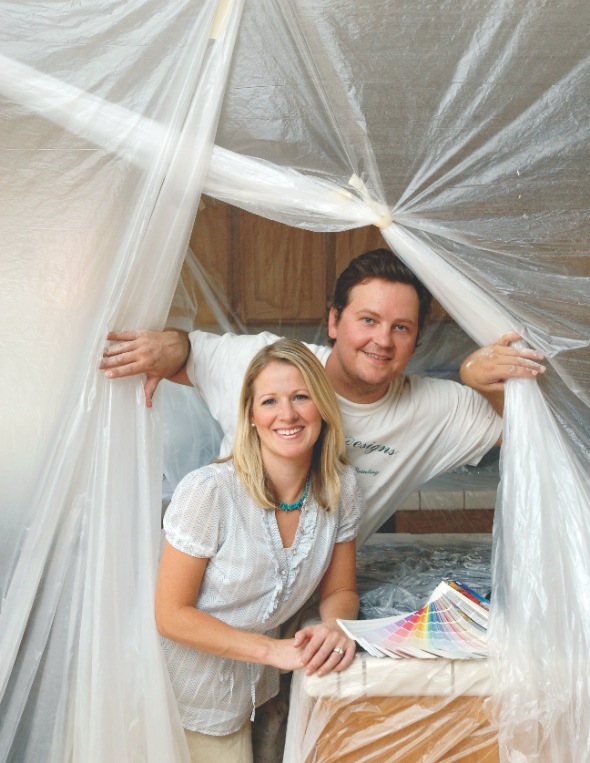 Destiny Designs
Thank you to our devoted clients and friends. We are honored to be voted Best Interior Designer, Painter and Home Remodel company. Being noticed for our work and dedication is a great accomplishment.  We offer a unique team that works with you through the planning and design stage to the painting and contract finishing work. It's been a pleasure working with our clients to give them a fresh new paint job, dream kitchen or even a complete new dental office. We love our work and are glad you do as well.
---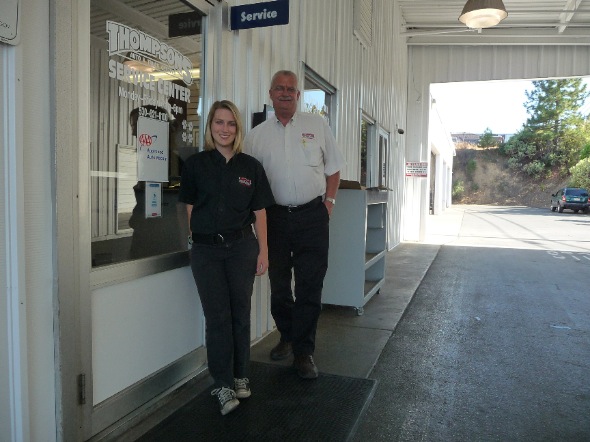 Breanna and Eric at your service
Thompsons Service Center
126 Forni Road  |  Placerville
Next to Thompson's Toyota  |  530-621-0100
Thank you El Dorado county for voting for Thompson's Service Center number one again! We cover all your car repair, and preventive maintenance needs.
With our master trained certified technicians, you can rest assured we will get the job done, and get you back in the driver's seat quickly. Our service team includes hard to find factory trained Ford and Ford Diesel specialists, Dodge, Jeep - WE SERVICE AND REPAIR ALL MAKES AND MODELS!
Come visit our Brand New Customer Lounge at our super convenient location right off hwy 50 in the giant Thompson's Car Care Center. AAA Aproved Repair Facility.
---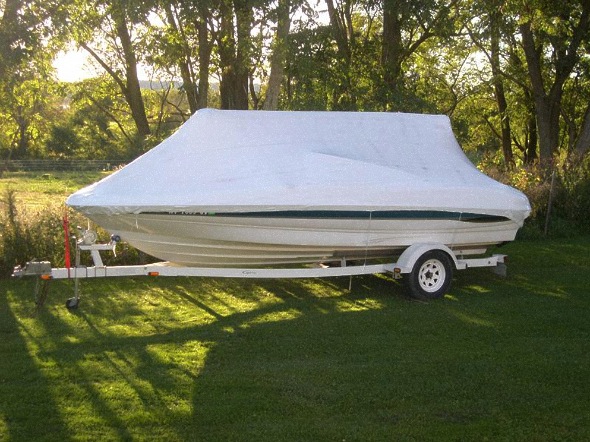 Niemann's Auto Touch
"Your operation is a class act! We were impressed by your friendly and professional service while you detailed our car, cleared up the headlight lenses, and fixed a chip in the windshield."
—Tony Gervasi
We Shrink Wrap Boats! Most boats $12/ft. Towers and Larger Boats a little more. Please call for a quote. Cheaper than Storage!! Protect Your Boat from Rain, Snow, Animals and Falling Debris. Includes Installing Strapping and Structures to Allow Run-off of Moisture. Apply Shrink Wrap, Seal Boat to Below Rub Rail and add Vents for Airflow.
"Thank you for voting for US!"
---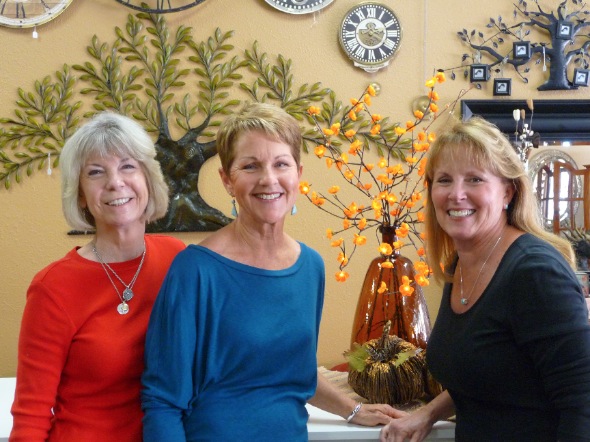 Tree House
452 Main St.  |  Placerville
530-295-0102
To all of the Style Magazine readers who voted for the Tree House, thank you, thank you, thank you! We have had amazingly positive feedback from our customers in regards to our new home, located in the beautiful historic building on Main Street. Our faithful customers as well as visitors from all over the world love to explore the Tree House for Home and Garden treasures, and during the Holidays, search for the perfect ornament to delight that special someone. Thank you again for your support!
---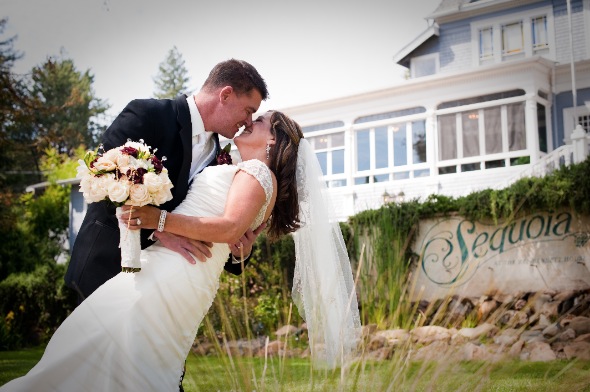 Wedgewood – Sequoia Mansion
643 Bee Street  |  Placerville
866-966-3009  |  www.wedgewoodbanquet.com
We at Wedgewood Wedding & Banquet Center Sequoia Mansion are humbled and honored to have received three awards this year. Thank you to the magazine and to our fans for these accolades; it's a privilege to host your weddings and rehearsal dinners at our beautiful, historical venue. Boasting all-inclusive and completely customizable wedding packages, multiple banquet rooms, a charming Victorian setting, accommodations for up to 400 guests and options for both indoor and outdoor ceremony locations, Sequoia Mansion is the place where cherished memories are created. Wedgewood promises the value, service and convenience your special day deserves.
---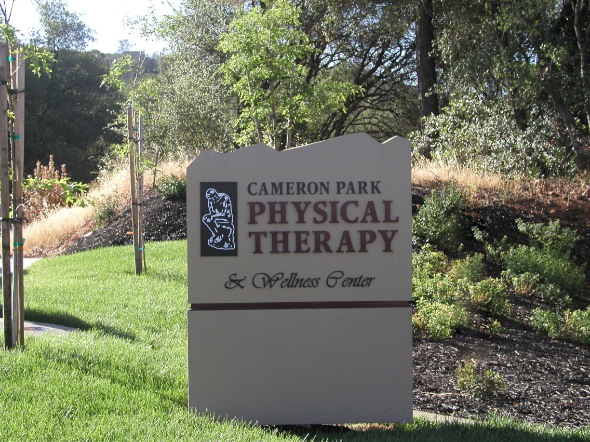 Cameron Park Physical Therapy
1060 Camerado Drive  |  Cameron Park
530-676-7184  |  www.cameronparkpt.com
We, at Cameron Park Physical Therapy, are very honored to be voted #1 Physical Therapist! Thank you to all our clients and readers for voting for us. We enjoy providing services for our clients and community and will continue to do our best. We offer a wide variety of resources for your health concerns, whether it is physical therapy, sports enhancement, health and wellness, massage therapy, lymphedema, adult stabilization classes, and much more. Do you have specific questions pertaining to physical therapy? Call today for a FREE consultation and discuss your concerns with one of our physical therapist.
---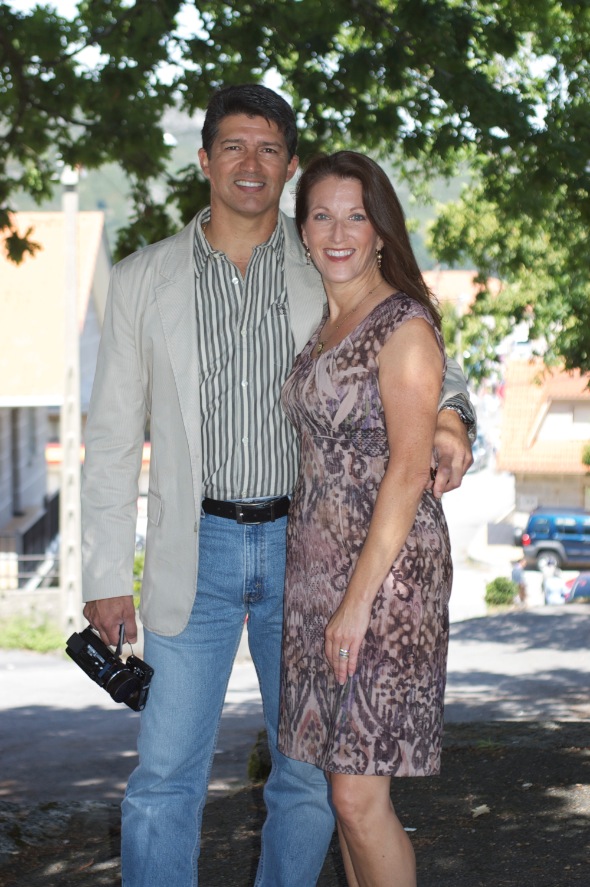 Danny and Laurie Vaqueiro, Owners
Massage Envy Spa - El Dorado Hills
4510 Post St., Ste. 340  |  El Dorado Hills
916-941-6850  |  www.massageenvy.com
Massage Envy Spa (next to Nugget Market) in El Dorado Hills, thanks Style readers for voting us one of their favorite places for massage!
With our customized massages and Murad Healthy Skin facials, we can help relieve stress, decrease anxiety, increase energy and improve your skin's texture, tone and appearance. Our professional massage therapists and estheticians will customize your session every visit.
Our convenient late night and weekend hours accommodates your busy schedule. Come in after shopping at Nugget or make it a date night including dinner and a movie right here in Town Center! Start your healthier lifestyle by calling 916-941-6850 or schedule online at www.massageenvy.com/clinics/CA/El-Dorado-Hills.aspx.
---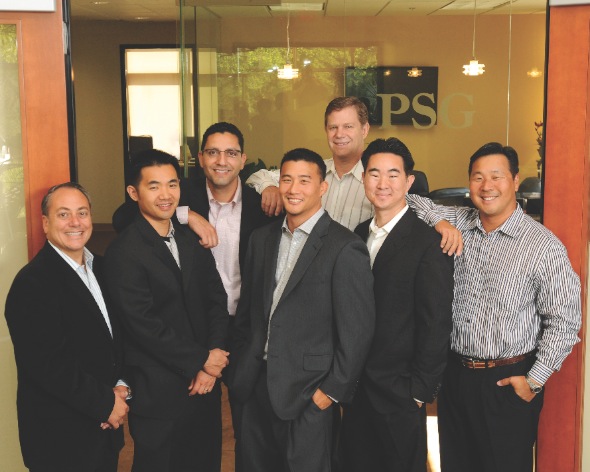 PSG
9257 Sierra College Blvd., Ste. B  |  Roseville
916-791-3120
www.psgcpas.com
We truly want to say Thank YOU to all the Style readers for choosing PSG as your Readers' Choice Accounting Firm for 2012.  We are grateful to have such an outstanding team that contributes to our success in serving our client's needs.  We work closely with our clients to understand their needs, and tailor the appropriate solutions to achieve them. PSG's partners have previously owned several successful businesses outside of the tax arena. This gives us practical experience which enables us to see things from our clients' perspective.  We like to think of ourselves as business people who happen to be tax experts.
---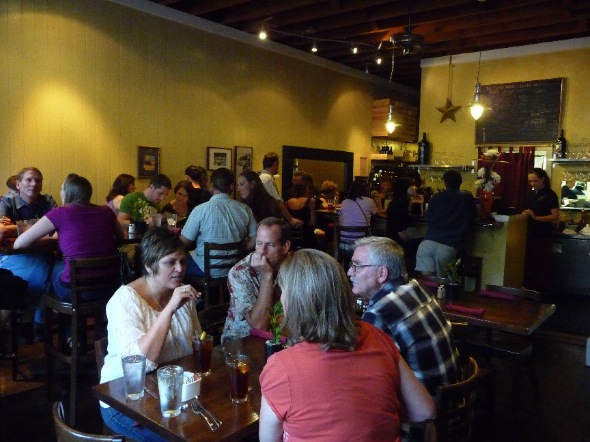 Heyday Café
325 Main Street | Historic Downtown Placerville
530-626-9700 | www.heydaycafe.com
Voted Favorite Overall Restaurant and Favorite Salad! Heyday Café prepares fresh California Cuisine with French and Italian influences. Never pretentious, always fun and fresh. Heyday serves lunch and dinner Tuesday through Sunday and pours over 40 wines by the glass. Favorite dishes include artisan salads, panini, thin-crust specialty pizzas, and entrées celebrating family recipes and regional ingredients. Reservations recommended.
The owners also invite you to try their new venture, "The Independent Restaurant and Bar" on upper Main Street (IndependentPlacerville.com).
---
SPECIAL PROMOTIONAL SECTION
---
If you would like to be included in one of Style's Special Promotional Sections, please contact Debra Linn at 916-988-9888 x114 or [email protected].
---
SPECIAL PROMOTIONAL SECTION
---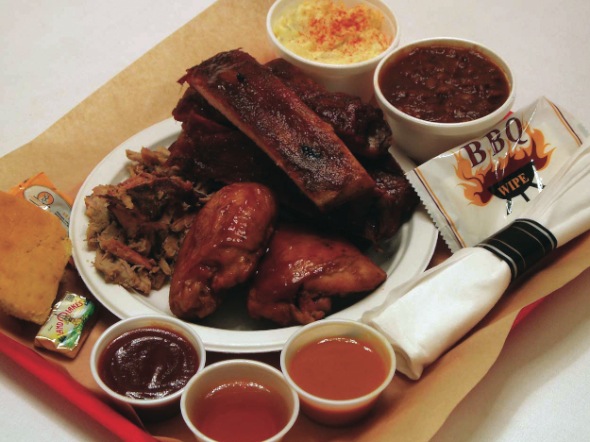 Sierra Smokehouse BBQ
2533 Merrychase Dr., Ste. 400
Cameron Park
530-672-7477
www.sierrasmokehousebbq.com
Sierra Smokehouse BBQ & Custom Catering has been serving award winning, Southern style, competition BBQ "with a California twist" in Cameron Park since 2008.  We've successfully catered personal and corporate events for groups of 50 to 1,250 BBQ enthusiasts.  Most rubs and sauces are Gluten Free and are available for purchase.
---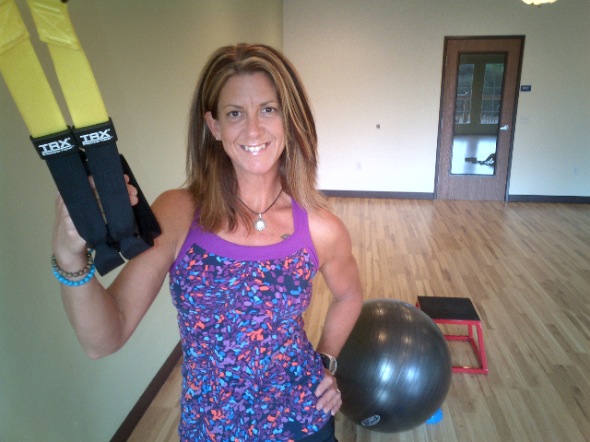 Fitness Solutions
Jennifer Heape
4232 Fowler Lane, Suite 203
Diamond Springs
530-391-9789


[email protected]
I would like to thank my clients for voting me Best Trainer of El Dorado County 5 years running. I am excited to share that I have opened up my own personal training studio with the idea of creating an environment of functional fitness in a professional space. Contact me for fitness assessment today!
---
Old Town Grill
444 Main Street
Placerville
530-622-2631
Thank you! It is very humbling, the continued support we receive from this wonderful community. Thank you to our team at the grill and catering crew who always demonstrate an unparalleled level of concern and excellence. Special thank you to my bride Debbi and little chef Genevieve. I thank our good Lord for placing us here.
---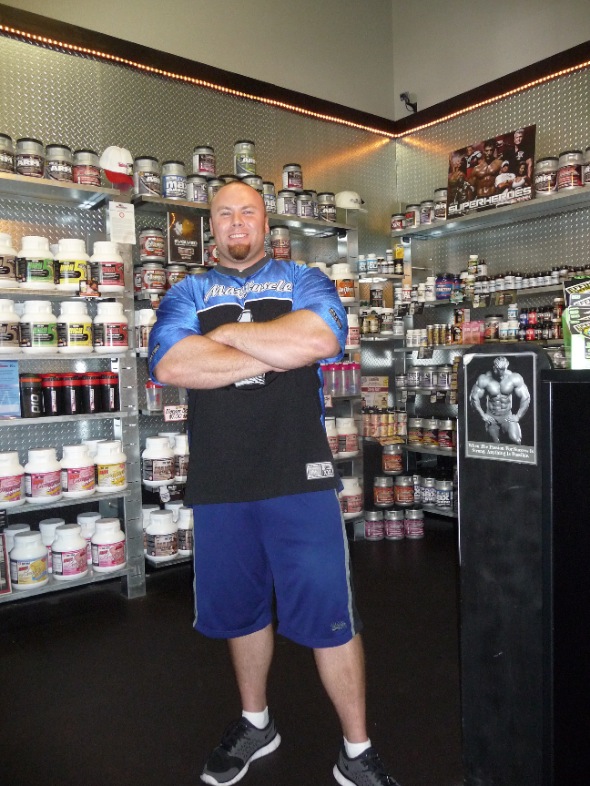 Max Muscle Placerville
4615 Missouri Flat Road, Ste. 4
Placerville
530-626-0239
Hours: M-F: 10-7, Sat: 10-4, Closed Sunday
We want to thank our customers for voting for us. We truly appreciate all of your loyalty and support that you have given to us over the last nine years. We promise to continue to provide high quality products and outstanding customer service for years to come.
Jon and Desirae Meyer
---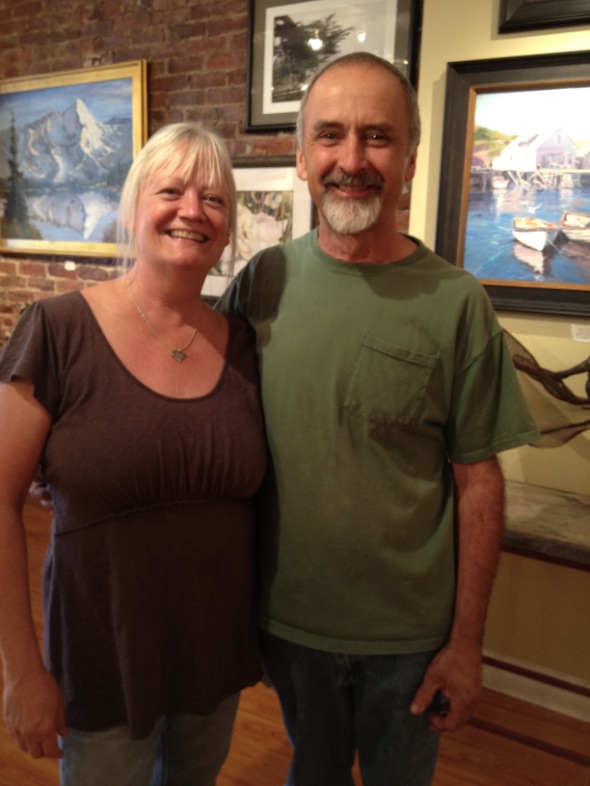 Iron Willow Gallery
Tom & Barbara Tankersley,
Owners
440 Main Street  |  Placerville
530-621-4799
www.ironwillow.com
Thank you Style readers and all our loyal customers and friends, for voting us one of El Dorado County's Favorite Galleries. We feel honored to have been chosen and blessed to have so many talented artists in our gallery including two of the top three, Stephany Nickel and Pamela Findleton.
---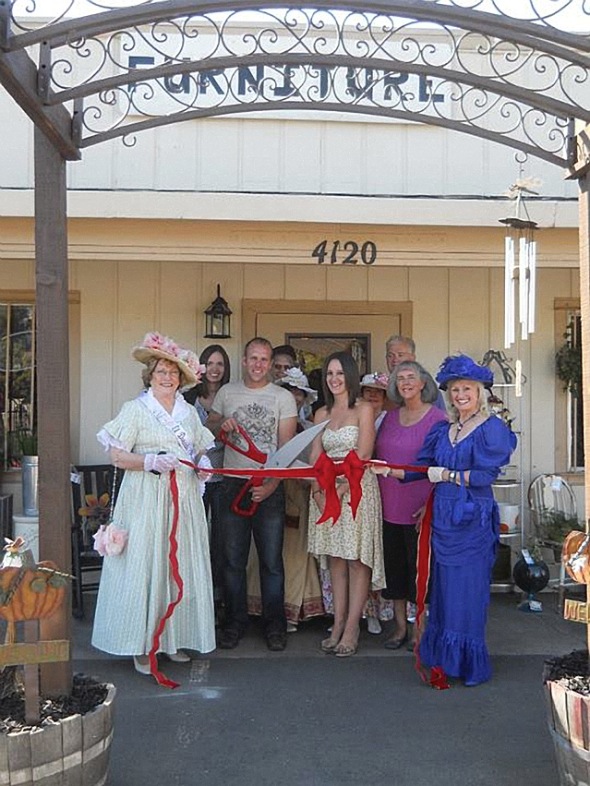 Under the Arbor
Visiting us is truly a unique shopping experience. Enter through our 30 foot arbor to come across and explore a variety of unique, yet affordable, merchandise. Inside you will find gifts, home décor and furniture. We also offer consignment and custom painting on site.
---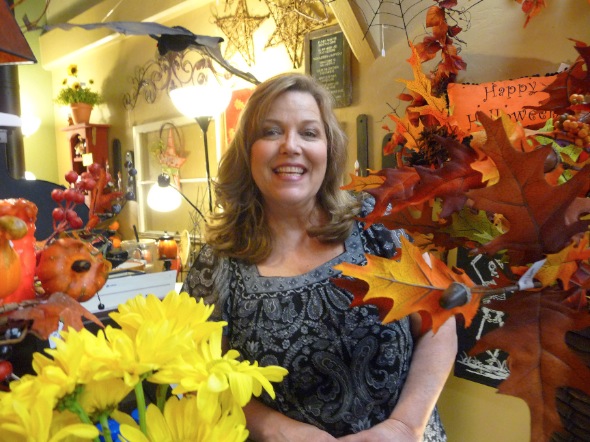 Country Elegance
496 Missouri Flat Road
Placerville
530-622-9338
It is the patronage of our wonderful customers that allows us to be celebrating our 25th year! We are truly grateful for their loyalty, and have been honored to offer them the finest in stoves, fireplaces, and unique home decor. Thank you so much for your votes and your support.
---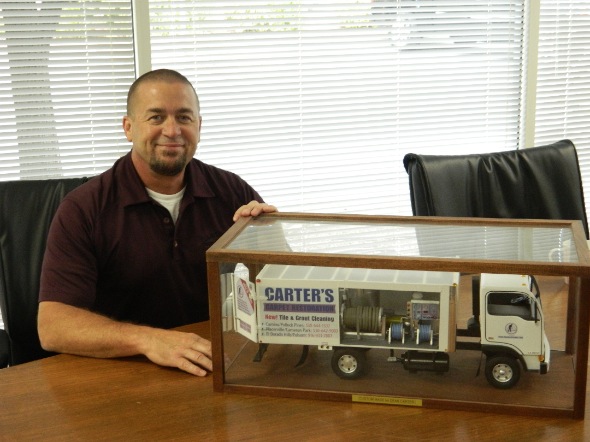 Dean Carter
Carter's Carpet Restoration
Thank you for voting us #1 Favorite Carpet Cleaning Service in Folsom, El Dorado Hills and the Foothills! Carter's offers the best residue free, safe and non-toxic carpet cleaning available. Guaranteed or your money back!
2012: Carpet Cleaning 2011: Carpet Cleaning 2010: Carpet Cleaning Service 2009: Carpet Cleaners
---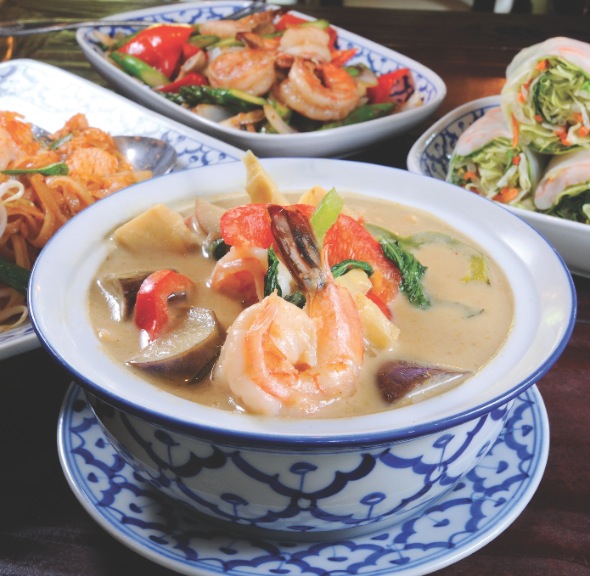 Taste of Thai
We at Taste of Thai are honored to be your #1 favorite Thai Restaurant and favorite Place for Vegetarian Cuisine!  We are dedicated to providing excellence in dining, service, atmosphere and Thai cuisine.  If you have not yet experienced a Taste of Thai, please come and enjoy!
Thank you again for your votes!
---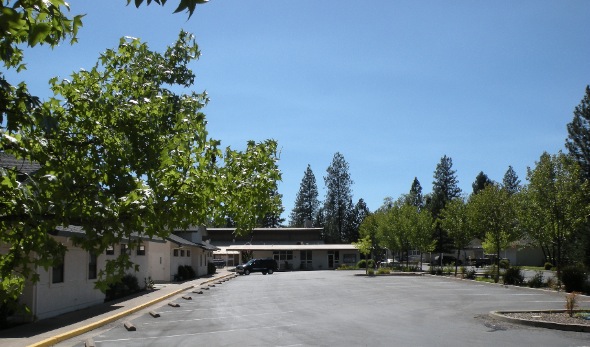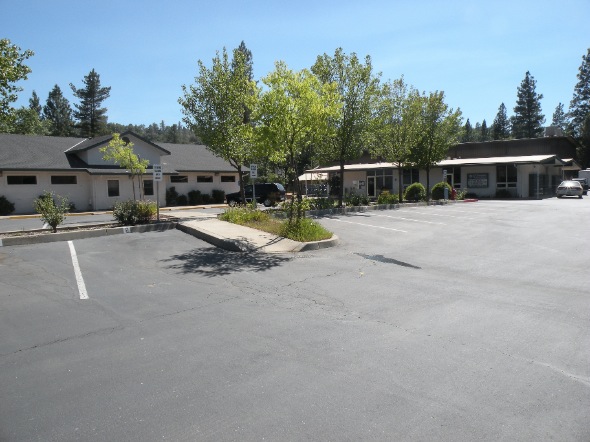 El Dorado Adventist School
EAS sincerely thanks everyone who voted for us as your Favorite Private School and for our Marilyn Anderson as a Favorite Teacher! We teach traditional values in a safe, nurturing, wholesome, family-oriented environment, K-12, and invite you to visit our WASC accredited school!
---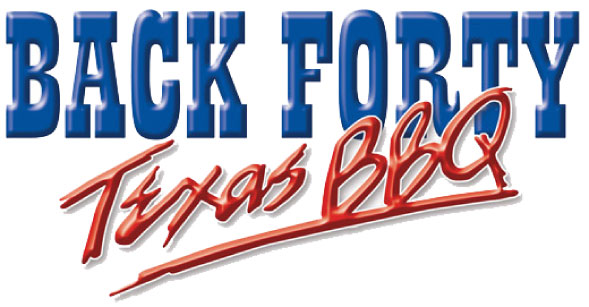 Back Forty Texas BBQ
Back Forty Texas BBQ would like to thank all of our fantastic customers and Style magazine readers for voting us Best BBQ.
    We know that with out you we wouldn't be selling BBQ. THANK YOU!
---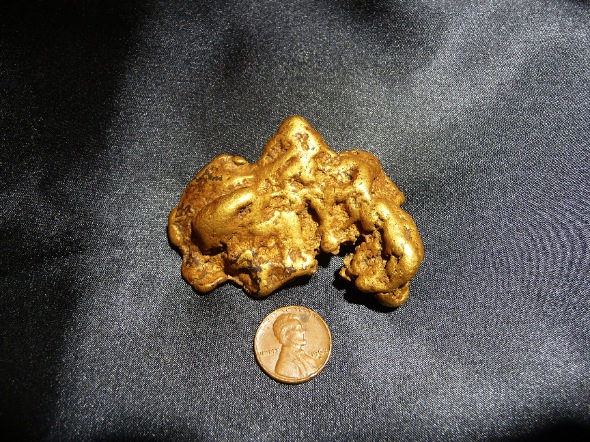 Ancient Gold Jewelers
400 Main Street  |  Placerville
Across from the Bell tower
530-626-8753
www.ancientgoldjewelers.com
On display at Ancient Gold Jewelers is this 7oz 7dwt gold nugget, the largest nugget found this year to date in Nome, Alaska. Found by Jim Hatadis (owner of Ancient Gold Jewelers) on the Kougarok River, 100 miles North of Nome. See this nugget and Placerville's largest selection of gold nugget and gold and quartz jewelry.
---
Chef Christian Masse
Allez!
Good Food on the Go!
6180 Pleasant Valley Road
El Dorado
530-621-1160
We would like to thank you all who have welcomed and supported us for 24 years!
We look forward to serving this community that we love, for many more to come.
Jennifer and Christian Masse, ALLEZ! Good Food on the Go!
---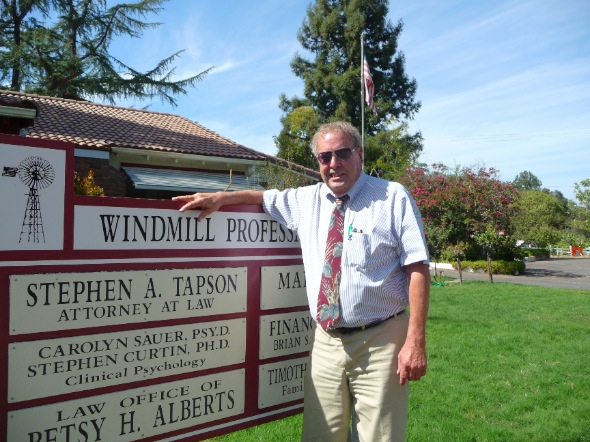 Stephen A. Tapson
Attorney at Law
309 Placerville Dr.  |  Placerville
530-626-9371


[email protected]
Thank you for voting me one of the outstanding Attorneys in the current Style Magazine.  My office has been providing a blend of legal skills and compassion since 1985.
Remember, when you hear the words "you have the right to remain silent", immediately shut your mouth and seek legal counsel!
---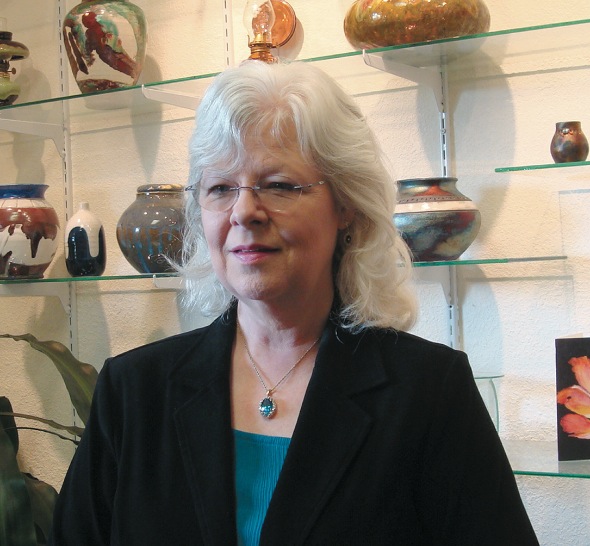 Mediation & Law Office of Terri A. Smith
3294 Royal Drive, Suite 204-B
Cameron Park
530-677-5830
www.e-smithlaw.com
Sincere thanks to all my clients and Style readers who voted for me. As an experienced Attorney mediator and Wedding Officiant in our local community, I feel blessed that I can assist couples to amicably part from their marriages, and perform ceremonies for couples to joyfully join in matrimony.
---
SPECIAL PROMOTIONAL SECTION
---
If you would like to be included in one of Style's Special Promotional Sections, please contact Debra Linn at 916-988-9888 x114 or [email protected].