A Breed Apart
Jul 30, 2012 10:20AM ● By Style
Vet photos by Dante Fontana, © Style Media Group.
Veterinarius humblius, or "vet superstars" as they are more commonly known, are a hardworking, humble breed.
They have no bright plumage, and no loud bark or squawk. This quiet breed goes about their daily business without fanfare – cleaning ears, clipping toenails, treating all manner of illnesses and nobly resisting the urge to run into their crowded waiting rooms and shout, "Hey, you guys! I totally just healed that dog/cat/bird/iguana!"
Aside from considerable skill in their chosen field of expertise, it's actually their humility that earns them the superstar status for which they are known. They just won't tell you that they're superstars themselves. So, we thought we'd tell you on their behalf, and show you what makes this group of veterinarians truly a breed apart.
BRUCE CARSTENS, D.V.M.
WILLOW ROCK PET HOSPITAL
Dr. Bruce Carstens loves his children. Not just his own two boys, but his furry children as well. "I do consider myself a 'pediatrician,' talking to parents about their sick 'kids,'" Dr. Carstens says. It's a reflection of the warmth and care he brings to his role as veterinarian, and an indication of what has kept him and his wife, Suzie, serving the Rocklin/Roseville community for the past 15 years at Willow Rock Pet Hospital.  
In spite of the revolving parade of furry "children" through his door, Dr. Carstens' job is a lot more people-oriented than you might think. He says, "Most people are surprised to learn that most of my time is spent interacting with people (the parents) about their sick pets (the children). Anyone who wants to be a vet because they hate dealing with people is in for a shock when they realize what a social career it is." Dr. Carstens' advice to "parents" is firm when it comes to how best to care for their "children." Along with spaying or neutering your pets, says Dr. Carstens, "The best advice I can give to owners is just the same as in human medicine: preventative medicine is the best medicine. That means not only routine vaccinations and annual exams (since pets age seven times our pace), but also proper dental care and heartworm prevention."  
If there's one takeaway Dr. Carstens has from his 15 years, it's that pet ownership is all about family. "I have been amazed and pleasantly surprised at the extent to which people consider their pets to be a part of their families. I attribute this to the unquestioning loyalty and unconditional love they display for their family every day." We have a feeling there is a lot of that going on at Willow Rock Pet Hospital, too.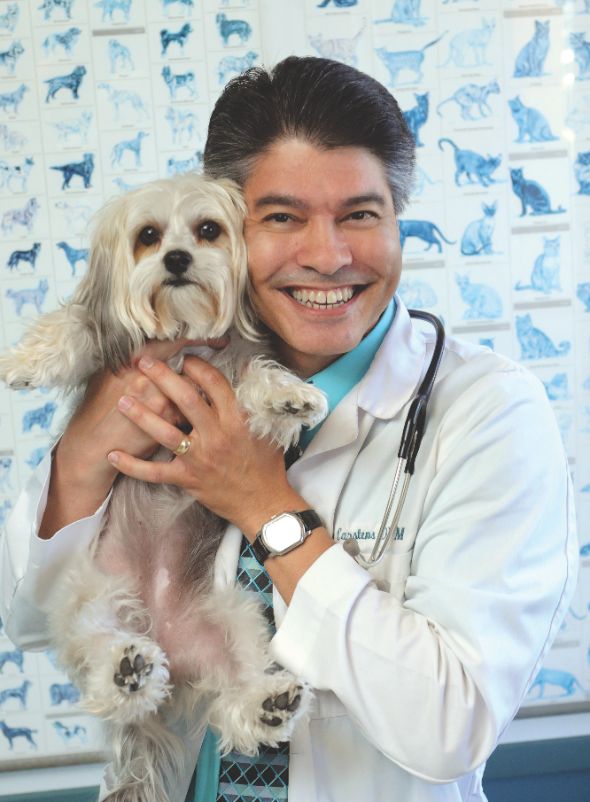 Q&A
Favorite charity: Companion Animal Fund at the UC Davis School of Veterinary Medicine
Perfect happiness is: Seeing both my boys become successful adults
Motto: The best way to get things done is to not care who gets the credit for doing them.
Secret passion/obsession/hobby: I was music director for the Rocklin Community Theater at Finn Hall for eight years. I directed the orchestra for more than 30 musicals until I retired last year. I always got a kick out of clients coming to see the shows and saying, "Hey, that's my vet!"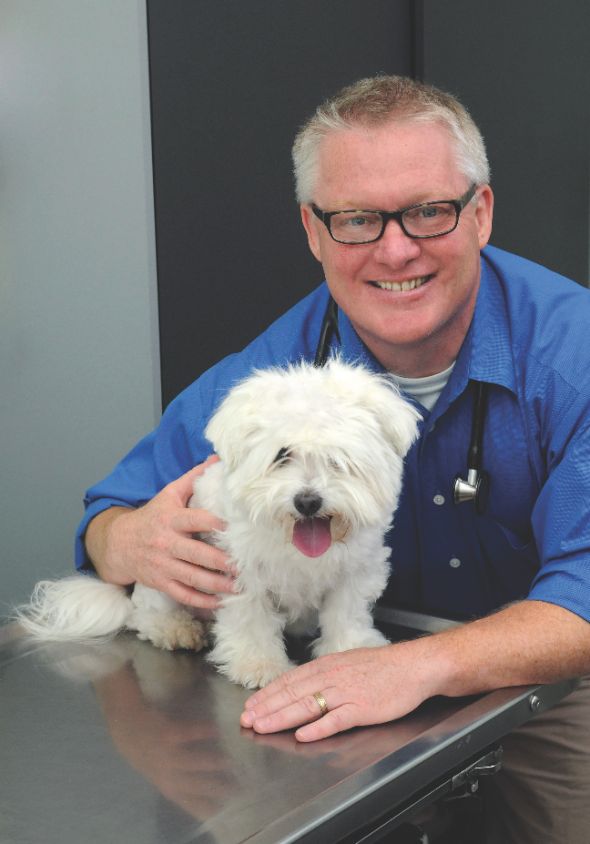 DENNIS SPANN, D.V.M., DACVIM
LOOMIS BASIN VETERINARY CLINIC
Dr. Dennis Spann doesn't carry a magnifying glass or wear a tweed overcoat, but he is part of Loomis Basin Veterinary Clinic's team of crack internal medicine "detectives." A California native hailing from Salinas, Dr. Spann has been sleuthing and identifying diseases in local pets since 1999. He enjoys the challenge and the variety that his job brings.  
Dr. Spann works mostly with cats and dogs, but he has crossed paths with a big cat before – a cougar from the Folsom Zoo. "He [the cougar] had decided that he wanted to eat a big portion of rope in his enclosure," Dr. Spann says, who assisted with the rope extraction. Dr. Spann continues, "That was as close as I've ever been to a cougar…and luckily he was in the right state of consciousness, because normally you wouldn't want to be that close."  
Thankfully for Dr. Spann, variety (for the most part) usually means diseases and ailments, rather than the size of the animal. It might surprise you to learn that the range of diseases is similar to human medicine, from diabetes and thyroid issues to autoimmune diseases, cancer and even lupus. According to Dr. Spann, sometimes they can borrow from human medicine to identify long, mysterious diseases. "They recently figured out that a disease called degenerative myelopathy, which was a big mystery for a long time and affects shepherds and corgis, is the dog version of Lou Gehrig's disease."
Dr. Spann has no illusions about what truly makes his job enjoyable. "One of the best things about being a vet is that the people who tend to care about and raise animals tend to be neat people. It's a real honor to be asked to help them take care of their pets."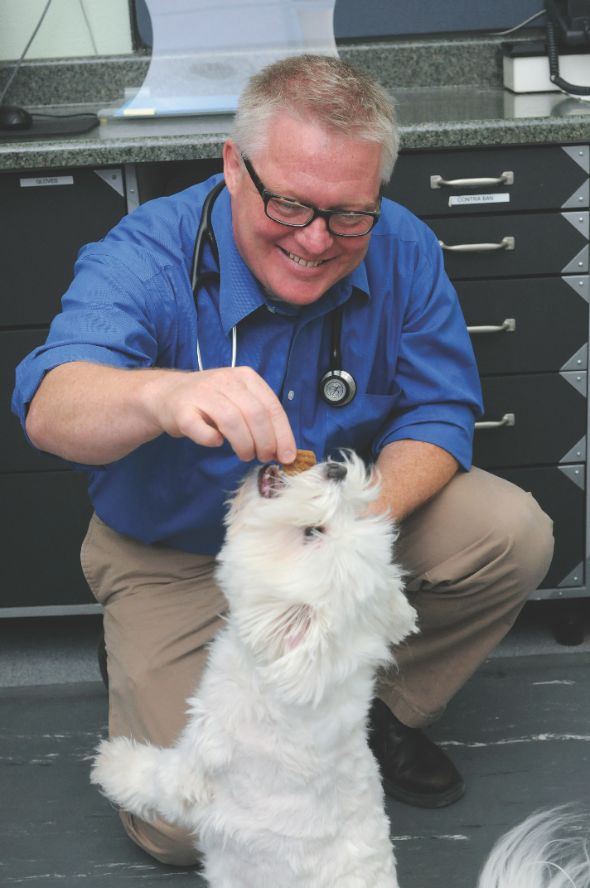 Q&A
Favorite charity: Amnesty International
Perfect happiness is: Barbecuing with my family on a warm summer day
Motto: You can do almost anything if you want to and are willing to work hard.
Favorite local restaurant: Horseshoe Bar Grill, Mikuni
Secret passion/obsession/hobby: I still love wrestling and helping coach my son's team. I also really like Bikram yoga.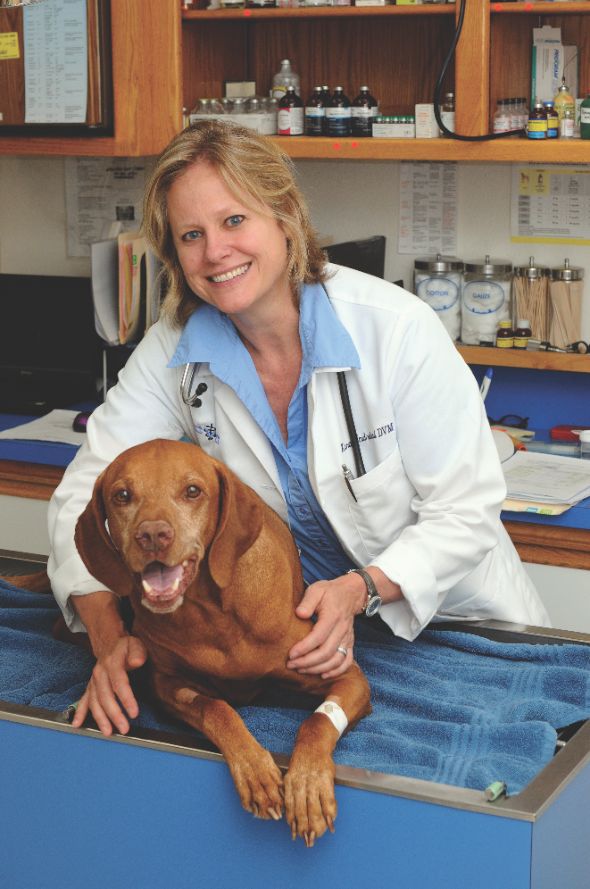 KAREN INDRELAND, D.V.M.
COMPANION VETERINARY CLINIC
Dr. Karen Indreland is the new face of Companion Veterinary Clinic in Auburn, gaining ownership of the clinic from Dr. An LaBarre in 2010; however, she is far from a newcomer. An Auburn local, Dr. Indreland has been in the area for 25 years and has a connection to Companion Veterinary that goes back 12 years, when she did a summer internship under Dr. LaBarre's tutelage. Dr. LaBarre still practices one day a week at the clinic, helping Dr. Indreland preserve the qualities of compassion and the desire to offer the best medicine possible.
Dr. Indreland's journey to becoming a vet was not exactly a straight line. She spent 15 years in the private sector with an engineering firm before considering veterinary study. Despite a lifelong love of horses, she laughed off suggestions of vet school; the idea of graduating at 40 seemed ridiculous. That is, until a friend said, "'I hate to tell you, darling, but you're going to be 40 one way or the other. You can either be 40 and be a vet, or be 40 and work behind a desk,'" Dr. Indreland recalls. The rest is history. After graduating in 2003 and working with horses and mixed animal practice, she gravitated toward small companion animal practice, and her and Dr. LaBarre's stars aligned. "She wanted to sell to someone that shared a similar philosophy, and I couldn't have found a better practice to buy," Dr. Indreland says.
"I'm so struck by the love between people and their animals," Inderland says. "If I weren't a vet I would be in another helping profession. That was what was missing in my corporate job; there wasn't that human compassionate aspect to it." While it's true that Dr. Indreland traveled a unique path on her journey to become a veterinarian, Companion Veterinary seems to have been her destination all along.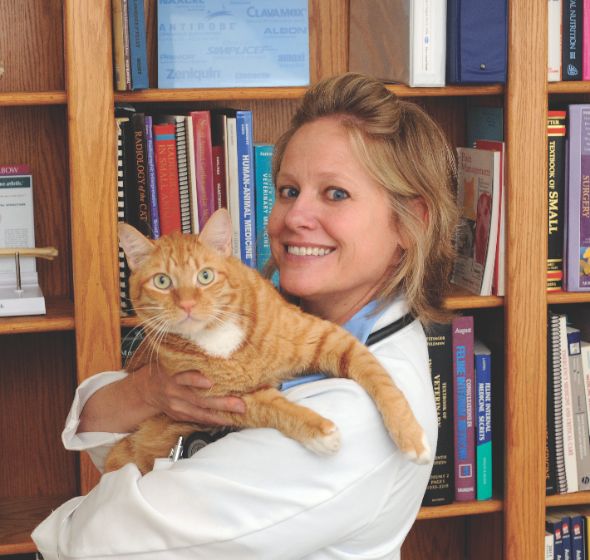 Q&A
Favorite charity: AAARF
Perfect happiness is: A long horseback ride on the Western States trail, a hot tub soak and a piece of cheesecake
Motto: Breathe deeply and appreciate every single experience. Be peaceful.
Secret passion/obsession/hobby: My family, my husband, my horses and my cats
Favorite Local Landmark: The Auburn Courthouse from my window at 6 p.m. in September light is a beautiful view.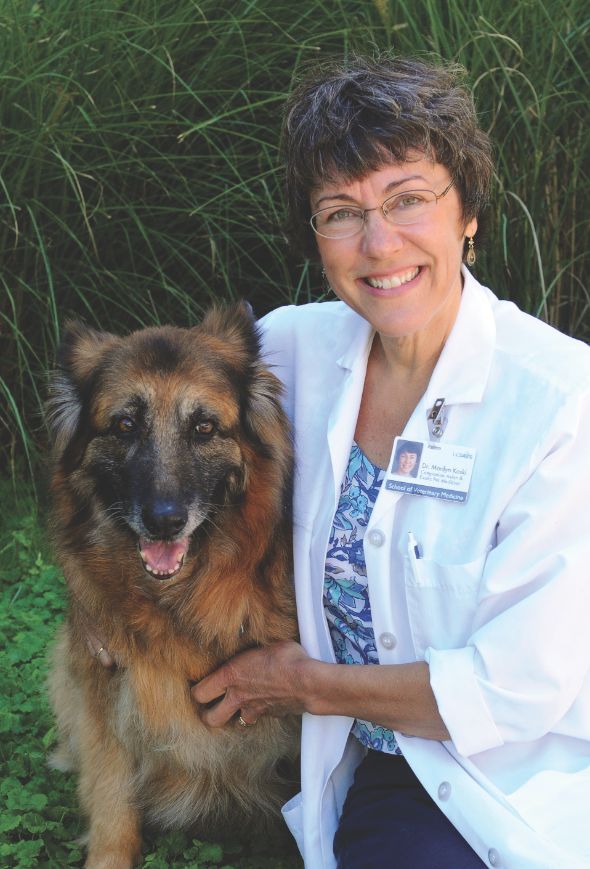 MARILYN KOSKI, D.V.M.
UC DAVIS SCHOOL OF VETERINARY MEDICINE
Dr. Marilyn Koski's 20-year career with exotic animals has taken her quite literally around the world (Hong Kong, Thailand, Singapore, Brazil, Australia and the Antarctic). During her time at Ocean Park, Hong Kong (1992-2000) she witnessed the success veterinarians were having with acupuncture. "They were using the same medicine I was, but then they would add acupuncture," Dr. Koski says. "I thought, 'I need to learn about this.' My skepticism turned to interest and motivation to learn more."
Learn more she did. Thanks to Dr. Koski, William R. Pritchard Veterinary Medicine Teaching Hospital at UC Davis School of Veterinary Medicine now offers acupuncture treatment for exotic animals, as well as traditional companion animals like dogs and cats.
Dr. Koski is aware of the skepticism, and embraces it. "It's not magic. It's not spiritual. It is a method of treatment, and not every animal will return to normal function." But the success stories are gratifying. Dr. Koski tells of a golden retriever facing surgery with a torn leg muscle returning to a full and active lifestyle; an old pet rabbit regaining use of an atrophied hind leg; as well as chemotherapy patients being relieved of nausea and loss of appetite. "I'm routinely surprised by some of the responses, because there's still a part of me that questions it. But it shows you how much in the world there is to learn if you keep your mind open," Dr. Koski says.
There's no better place than the university for a brand of open mindedness like Dr. Koski's – where students and colleagues alike benefit from the enthusiasm she has for life, learning and teaching. Says Dr. Koski: "It's so motivating when you see the excitement in a student's eyes when they do something for the first time. To see that joy brings you back to your moment of discovery. I'm also fortunate to work with so many gifted professionals; I feel like I learn something every day." Proof that an open mind is perhaps the "gift that keeps on giving."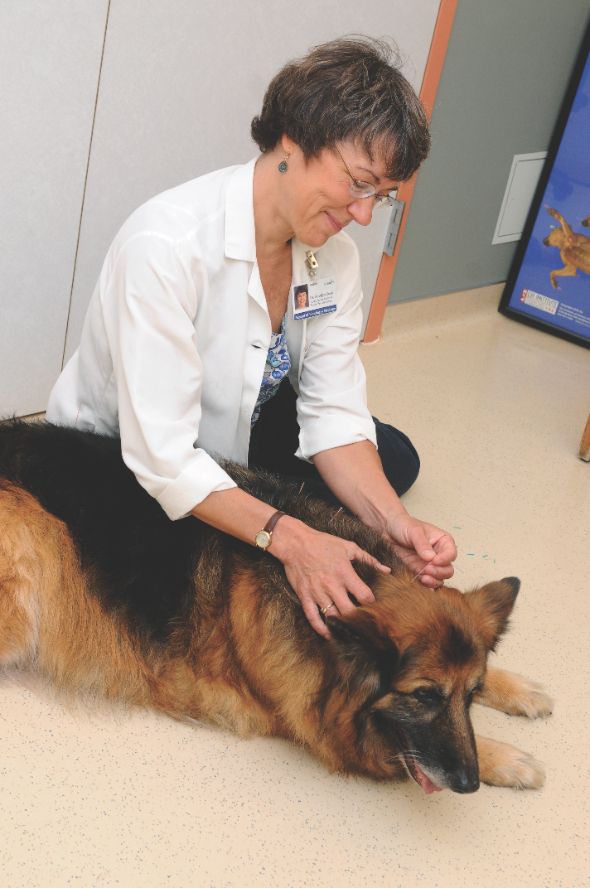 Q&A
Favorite charity: 4Paws Learning and Wellness Center
Perfect happiness is: An unstructured day hiking along the coast with my husband
Motto: The glass is always half full.
Guilty pleasure: Pampering my husband, family and friends with a wonderful homemade dinner and a great bottle of wine
Secret passion/obsession/hobby: Art projects of any type – mosaics, drawing, claywork and beadwork