Modern Family Travels
Jun 27, 2012 10:25AM ● By Style
All photos courtesy of their respective organizations.
When I was a kid, the idea of an all-inclusive family vacation resembled something out of The Brady Bunch.
You remember, those multi-episode breaks where the entire clan (including Alice) would fly off to Hawaii or an amusement park for some crazy adventure. Then I remember seeing Dirty Dancing as a teenager in the late '80s and imagined myself tucked away in a woodsy upstate New York enclave, where the days were cold as iced tea and the nights hot as a secret salsa party. Ah, memories. It turns out my tube-inspired vision of the all-inclusive family getaway wasn't too far off from reality. The formula is pretty simple: nice accommodations, plenty of in-house dining, great afternoon activities for the whole family to enjoy and just enough nighttime fun for Mom and Dad to partake in while the kids watch movies.
But you don't need to go as far as the Poconos to get the whole summer package. There are plenty of family-friendly resorts on the West Coast and in Hawaii, ready to make your summer vacation a memorable one. Here are our top five picks, chosen for their proximity, price and good old-fashioned fun. In no particular order…
Terranea Resort
Palos Verdes, California
terranea.com

•  •  •
When most travelers visit Los Angeles, they frequent the shops and beaches of Santa Monica and Malibu, the historic attractions of Hollywood and the amusements of the Disneyland Resort. What many of these visitors miss is a peninsula south of both Venice and Santa Monica, one that's up there with the most beautiful stretches of coast anywhere in California. Why so secretive? Well, maybe the residents prefer it that way.
The stunning Terranea Resort in Palos Verdes has a historical connection to family entertainment. The property is the former site of Marineland, a sea adventure ocean park that closed many years ago, but once attracted visitors to view killer whales, dolphins, sea lions and other marine life. It's no surprise that Terranea carries on the legacy of its predecessor, offering multiple family-friendly activities with plenty of resort luxury.
With it's unspoiled views, top amenities and ample space to stretch out and relax – 102 acres in all – you wouldn't believe its proximity to Los Angeles…and for some, that's a good thing. The rocks and waves of the peninsula coastline are literally at your feet, minus the traffic and tourism you'd find north in Santa Monica. Room options include well-appointed guest suites and private, spacious villas, bungalows and casitas, with most balconies overlooking the Pacific.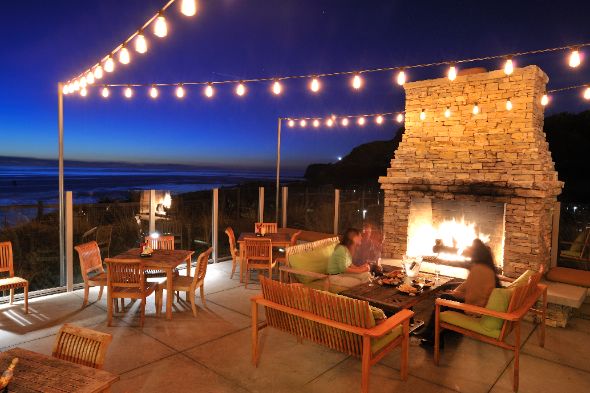 Like the Beach Boys who grew up not too far from the resort, Terranea is all about "fun, fun, fun!" Embracing all things California, activities include bocce ball, exploring tide pools, golf on the family-friendly Links at Terranea, kayaking along the beach cove, zooming down the pool's waterslide or stargazing at night by outdoor fire pits. Terranea's an inlet for imagination – the Tide Pool Kids Club makes younger guests' vacations memorable. On the beach, under a microscope and on top of the bluffs, adventure leaders take kids on a journey through Terranea's history – using creative activities, science experiments and locally inspired art projects. Ultimate thrill seekers will want to check in with Pointe Discovery, the resort's activities center, for everything from biking and hiking to paddleboarding and whale watching. Adults should book an appointment in the peaceful spa.
Dining options are abundant, but families might want to check out Nelson's. Perched on the cliff overlooking the water, this casual eatery pays homage to Lloyd Bridges' character on Sea Hunt, a '50s TV show filmed on the property. The walls are covered in show memorabilia, and the food is fun, fast and delicious. Once the kids are tucked away, Mom and Dad might want to head to mar'sel, the signature dining experience onsite for a cocktail or glass of wine under the stars.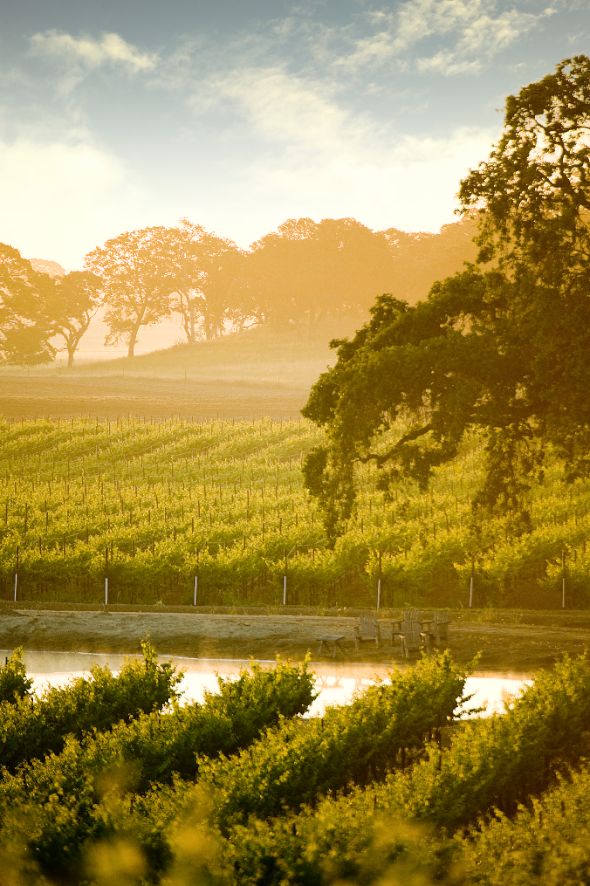 AVENTURA COVE PALACE
When one pictures the sandy beaches, romantic dinners and multiple margaritas found on Mexico's beautiful Riviera Maya, a family-style vacation may not be the first thing that comes to mind. But the Aventura Cove Palace (soon to be re-branded Hard Rock Hotel Riviera Maya in early 2013) hopes to change that perception with an amazing resort package designed for the whole family.
First, let's talk location. Nestled on a natural cove, a protected inlet of the Caribbean Sea, the resort's tranquil waters make for excellent wading, swimming, snorkeling and kayaking. The surrounding area is just plain breathtaking. With white sand beaches and dazzling blue waters at your doorstep, you may spend your whole vacation barefoot.
The Family Deluxe accommodations are available exclusively for families traveling with children, providing a luxurious and comfortable home away from home. The room is made up of two connecting Superior Deluxe rooms, one with a king bed and double Jacuzzi for parents and the other with two double beds for the kids. The Family Deluxe accommodates up to six guests, with a maximum of four adults. Special amenities include an Xbox 360 and DVD player in the room with Xbox games and DVDs available on request, a "Fun in the Sun" Bucket Kit, fully stocked refrigerator with juice, soda, water and snacks (plus a special kid-friendly room service menu), L'Oréal Kids bath amenities, family activities and more.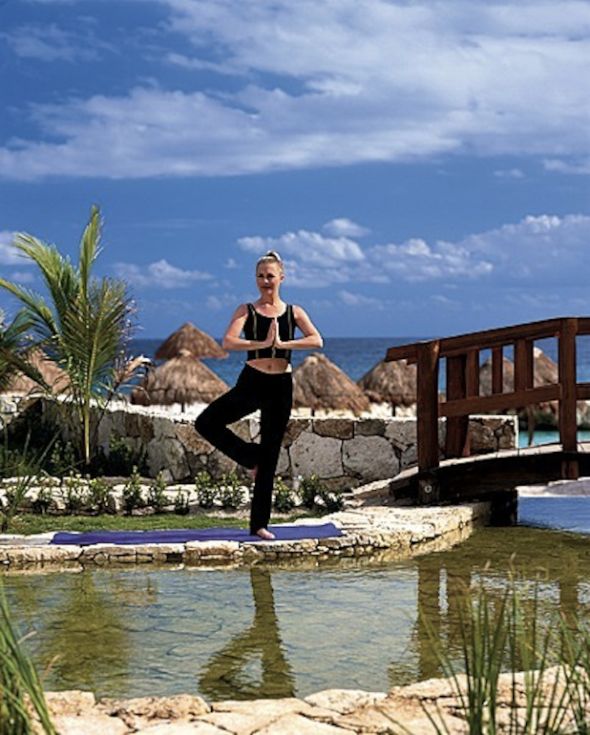 While an afternoon in such an amazing room may sound appealing, there's too much going on outside to resist. The outdoor pool is attractive to both kids and adults, with a swim-up bar for the grownups and warm Caribbean sunshine for all. A supervised Kids Club provides a variety of fun crafts, games and activities for ages 4-12, including nightly theme activities. Older kids can join their parents for tennis, sand volleyball or a bicycle ride. For adventure beyond resort grounds, the concierge can help book a popular Monkey Tour, or take a family trip on scheduled transportation to Wet'n Wild waterpark.
The nightly entertainment lineup will please the entire family; favorites include a Welcome Party, Circus Show, Magic Show, Kingdom of Fire Show, Samba & Capoeira, Mexican Fiesta and Breakdance Show. In the evening, teens can dance and make new friends at the Andromeda disco. Best of all, parents can leave the kids at the supervised Kids Club and enjoy a pampering spa day. Bliss!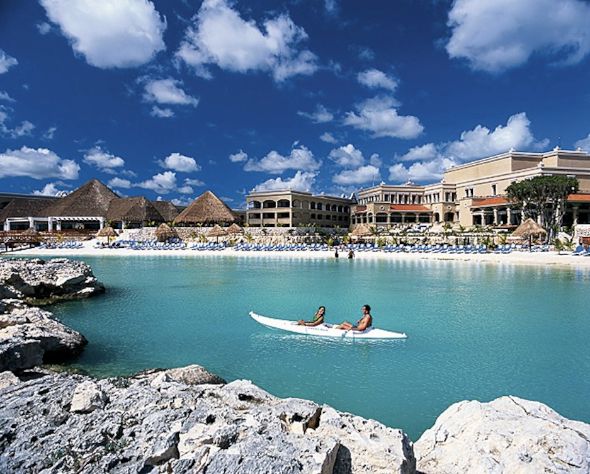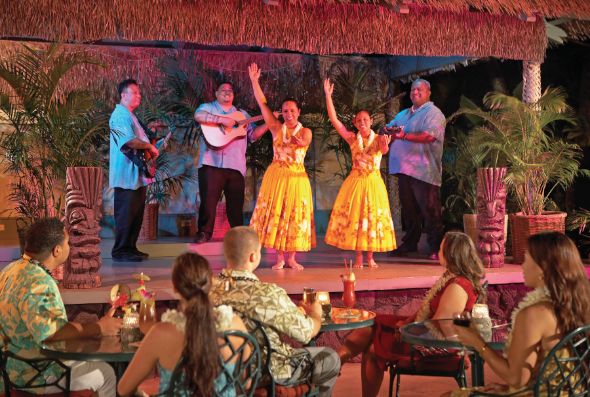 KA'ANAPALI BEACH HOTEL
Ka'anapali Beach in Maui is home to one of the most popular family vacation spots on the Hawaiian Islands. Here you'll get that authentic Hawaiian feel with all the activities and accommodations you'd expect from a first-class resort. Double rooms host up to four guests and allow children 17 and younger to stay free when using the existing beds. With 11 acres of landscaped lush, tropical gardens to explore and the beach a stone's throw away, it's hard not to say "aloha" to this tropical destination.
The kids or "keiki" will be overjoyed with abundant ocean activities that await them in the warm Hawaiian waters. Snorkeling, scuba diving, whale watching, parasailing, cliff diving and more make for great family outings. The hotel takes pride in including the whole family in learning Hawaiian culture, with activities like hula and ukulele lessons, plus lei making. Tikes 12 and under can sign up for an Aloha Passport; fun and free, it guides children through areas of the hotel, providing a fun way to learn the culture through hands-on activities and classes.
Emphasizing the all-inclusive aspect, the hotel offers a Best of the Beach package in 2012, which includes four nights accommodation in an ocean view room, compact rental car for outside adventures, daily valet parking, one lunch for two at the poolside Tiki Grill, daily buffet breakfast, a cooler bag, two beach towels and two bottles of water per day. They also throw in a choice of either snorkel gear rental or the use of an umbrella and two chaise lounges. I'm feeling relaxed already.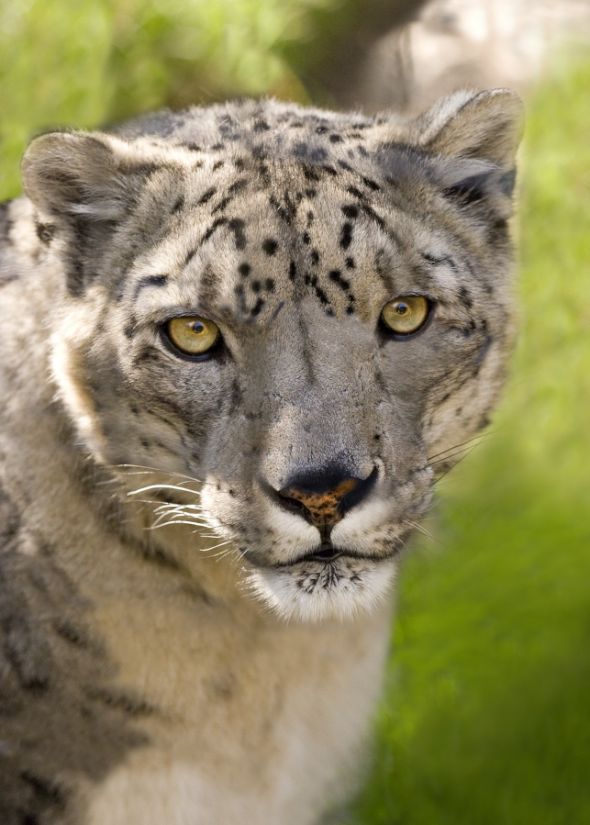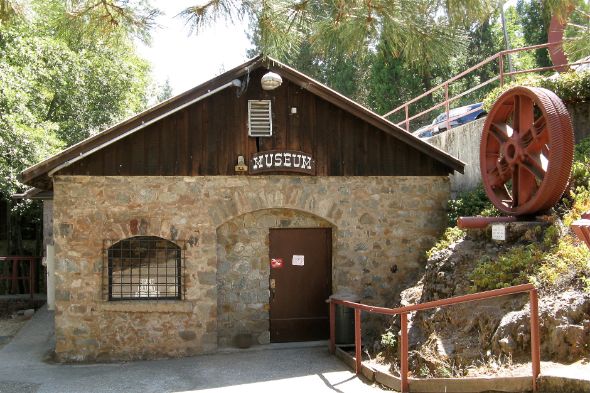 MARBLE MOUNTAIN RANCH
Howdy, partner! If you thought the dude ranch went out of style with Bonanza, then you haven't experienced Marble Mountain Ranch. Family owned since 1968, this diverse ranch sits at the top of California, not too far from the Oregon border. Surrounded by towering pines, majestic mountains and blue skies, you'll get more than a breath of fresh air on this impressive property. Families can hang their cowboy hats in one of the ranch's cabins or private homes, all conveniently located near the activity centers. During peak season, visitors share home-style meals with other guests, family and staff in the dining lodge – chowing down on home-baked breads and desserts, salads, vegetables fresh from the garden, and select meats smoked and roasted over native hardwoods.
But it's the outdoor adventures that take the cake at Marble Mountain, with more fun than you can shake a stick at. Highlights include river rafting down the Klamath River, looking for wildlife or fishing the native California salmon. Horseback riding is sacred here, with beautiful steeds saddled up to take you on guided wilderness tours through the woods and up along easy to more challenging mountain trails. Even if you've never ridden a horse, let alone offered one a carrot, the experienced staff will give you all the basics to make your first journey an enjoyable one. Now giddy up!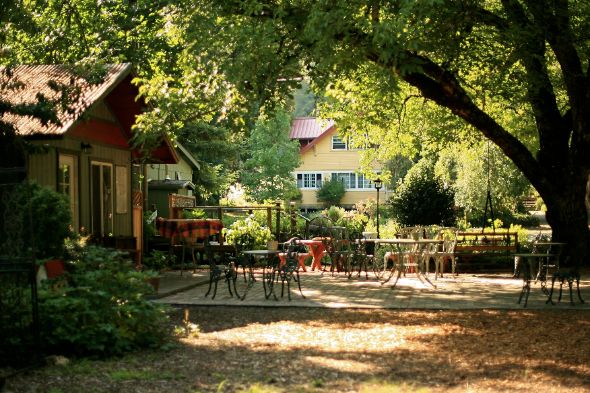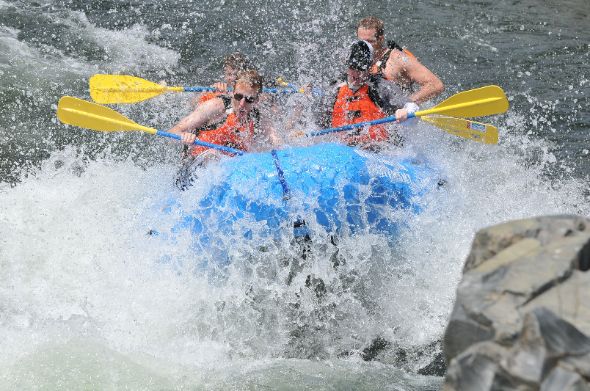 CLAYOQUOT
WILDERNESS RESORT
Tofino, British Columbia
wildretreat.com

•  •  •
No need to head all the way to Africa for a safari-like experience. Our Canadian neighbors to the north offer a remote location with its own menagerie of wildlife on display. Beautiful Tofino, British Columbia (near Vancouver) provides the backdrop for Clayoquot Wilderness Resort, an intimate "camping" experience sure to thrill families who love the great outdoors. With a 16-room lodge and 20 deluxe tent accommodations, you'll get up close and personal with nature, but still enjoy plenty of creature comforts.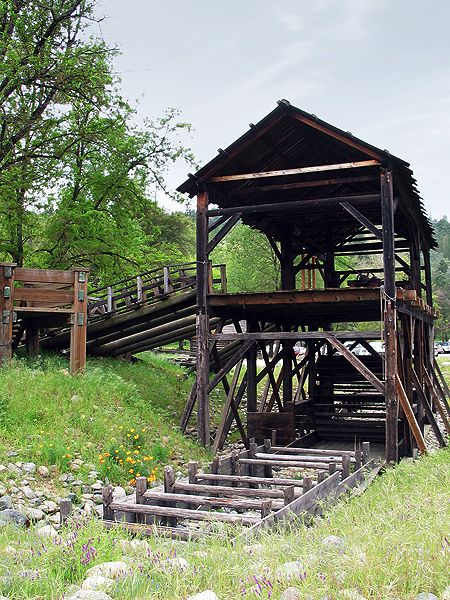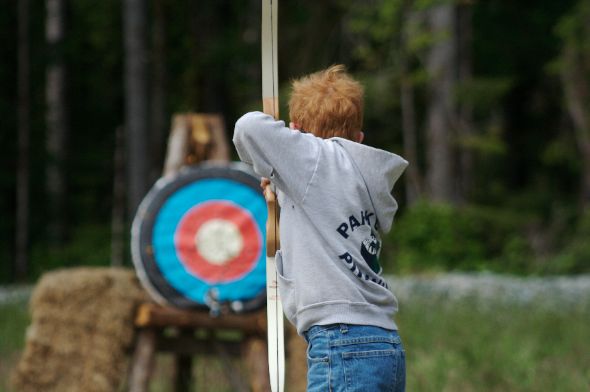 Daily wilderness activities are highly personalized based on your experience level and desires. This means no "signing up" for particular activities in advance and the ability to choose what you want to do each day. Every evening, the activities director sits with you to personally design your adventures for the next day – depending on weather, tidal charts, animal sightings and your willingness to go wild. Guests may choose to be taken to a pristine and secluded beach to learn how to surf, have a First Nations guide escort them on a day-long hike to the "Wild Side" interpretive trail and Flores Island, take on a mountain-fed rushing river in a kayak, or experience a gentler ocean kayak cruise to private inlets and hidden coves. The choice is yours!
Horsemanship and riding are signatures of the resort, with a range of talented horses for the beginner to the expert rider. Wildlife viewing is also a part of daily life, whether guests go in search of black bears and whales or see the wildlife on the outskirts of camp (kept there by a team of well-trained and well-loved dogs).