Top Area Doctors
May 30, 2012 08:49AM ● By Style
Advances in medicine happen at an astonishing speed these days, and thankfully, our community has professional, high-quality health care providers who are helping to drive these medical advances forward.
These accomplished medical professionals have made an impact in our neighborhoods through education, leadership, innovation and genuinely caring for their patients. Style invites you to celebrate these exemplary local doctors for their achievements in medicine, and in the community.
---
SPECIAL PROMOTIONAL SECTION
---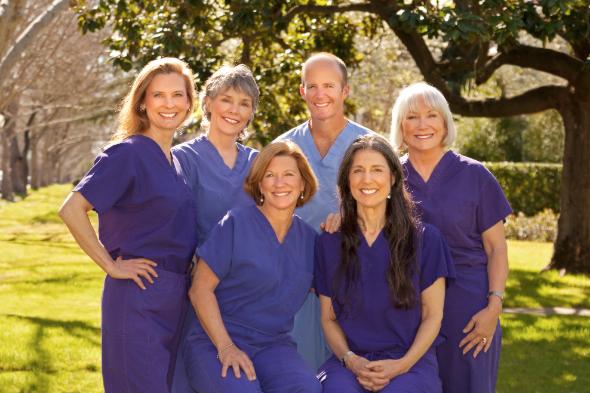 (In back from left to right) Susan K. Silva, M.D.; Marla L. McClaren, M.D.; James H. Rosing, M.D.; Rebecca L. Sprague, NP-C (In front from left to right) Suzanne L. Kilmer, M.D.; Vera A. Chotzen, M.D.
Laser & Skin Surgery Center of Northern California
3835/3837 J St.  |  Sacramento
916-456-0400  |  www.skinlasers.com
Dr. Kilmer leads a team of five board-certified dermatologists, a nurse practitioner and a Plastic and Reconstructive Surgeon at her thriving Sacramento practice, where she is dedicated to investigating new and improved uses for lasers in skin care. "We are an innovative practice; we really are on the forefront of laser research," says the doctor, whose practice has been the site for numerous FDA clinical trials.
Dr. Kilmer and her colleagues are recognized for treating wrinkles using the latest and greatest in injectables and fillers. When it comes to injectables, Dr. Kilmer touts technique as a vehicle for success. "This is an art. Patients should consider the experience and skill of a physician prior to undergoing treatment." Noting that unnatural, frozen features often result from too much of a good thing, she promotes a "less is more" philosophy, and patients attest to looking like themselves, only younger. Dr. Kilmer says that an understanding of placement, wrinkle depth and facial contours is essential, as is an innately artistic eye. "Whether we are filling lips or wrinkles, treating volume loss at the temples, chin or cheekbones, or re-creating structure at the lateral corners of the mouth to give lips an upturned appearance, results are extremely TECHNIQUE DEPENDENT. Our expertise is in the art of using the various fillers to best improve facial contours and turn back the hands of time."
Her practice has the full spectrum of laser procedures known to diminish fine lines, scars, brown spots, unwanted hair, blood vessels and tattoos. "Lasers are very job specific - one type cannot treat every problem. It takes training, expertise and artistry to determine which laser is best suited to any given problem, and luckily, we have virtually every device available, which allows us to pick the best option for each individual concern."
---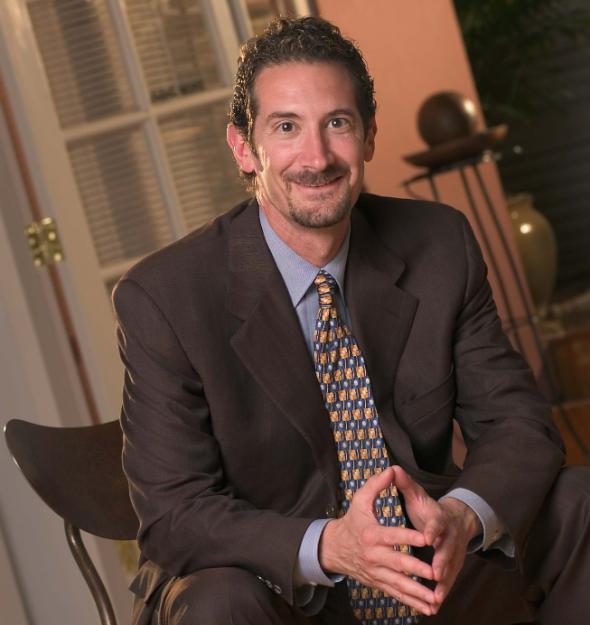 Jonathan M. Sykes, MD, FAC
Professor/Director of Facial Plastic & Reconstructive Surgery
UC Davis Medical Group
2521 Stockton Blvd., Ste. 6206  |  Sacramento  |  916-734-2347  |  www.sykesfacialsurgery.com
Dr. Jonathan Sykes is a nationally recognized facial plastic surgeon and a highly respected educator who shares his expertise with surgeons around the world.  Since beginning practice in 1986, Dr. Sykes has performed more than 17,000 aesthetic, functional and reconstructive surgeries on patients of all ages.  A fellow of the American College of Surgeons, Dr. Sykes is certified by the American Board of Facial Plastic and Reconstructive Surgery and the American Board of Otolaryngology.  
Since 1989, Dr. Sykes has been director of the Facial Plastic and Reconstructive Surgery Department of UC Davis Medical Center in Sacramento, California.  As director, Dr. Sykes oversees an active medical practice and maintains one of the nation's most sought-after fellowship programs for facial plastic surgeons seeking advanced training.
Dr. Sykes is the immediate past president of the American Academy of Facial Plastic and Reconstructive Surgery (AAFPRS), the world's largest speciality plastic surgery association. Dr. Sykes' dedication to the AAFPRS is an example of his commitment to promote the highest quality facial plastic surgery through education, dissemination of professional information, and the establishment of professional standards.
Throughout his career, Dr. Sykes has been a frequent guest lecturer, giving hundreds of presentations to fellow surgeons on facial plastic surgery procedures.  In addition, he has published more than 100 professional articles and contributed to three textbooks.  He also designed a patented instrument used by surgeons worldwide to simplify the endoscopic brow lift procedure and provide faster patient recovery times.
---
Vitality Medical Laser & Skin Clinic
Celia Remy, M.D.P.C.
1891 E. Roseville Pkwy., Ste.170  |  Roseville  |  916-797-1131
700 Oak Avenue Pkwy.  |  Folsom  |  916-508-8640
www.VitalityMedicalLaserandSkin.com
Vitality Medical Laser & Skin Clinic is owned and operated by Celia Remy, M.D.P.C.  Dr. Remy began her career with UC Davis Medical Center holding two positions as Medical Director for a child abuse clinic and as a pediatrician with specialty interest in pediatric dermatology. This work piqued her interest in laser technologies and led her to study non-surgical aesthetic reconstruction techniques. She applied this knowledge in the treatment of scars, wound healing, tissue regeneration and non-surgical reconstruction for injuries or trauma to the face. She studied laser treatments extensively as she developed her expertise in assessment and treatment of burns, wounds and traumatic injury.  This led her to pursue training in advanced aesthetic treatments, where the overlap allowed Dr. Remy to bring a fresh and unique perspective to the field of cosmetic medicine.
Dr. Remy works with laser engineers to refine and improve treatment effectiveness and utilize combinations of developing technologies to get the best results possible. She is a certifying instructor for physicians and nurses learning laser technology and advanced sculpting techniques.
At Vitality Medical, "it is our paramount responsibility to provide safe, effective treatments appropriate for patients needs and desires.  We focus on each patients unique and specific needs based on the structural characteristics of the body and dynamic movement of the face.  Now that we understand the changes that happen over time, we are able to utilize the best treatments available to achieve the most natural appearance possible.  We strive to offer our patients the most cutting edge technology and state-of-the-art techniques in the industry while providing a caring environment with a focus on minimizing discomfort."
Services Include:    
Awake liposuction & fat transfer to breast, buttocks, face and hands
Advanced skin tightening with exclusive Trilogy protocol, no downtime
Facial sculpting with dermal fillers and fat transfer
Effective treatments for difficult acne and scars
Botox and Dysport
Laser treatments for hair removal and veins
Prescription skin care customized for your needs
Complimentary consultations
---
SPECIAL PROMOTIONAL SECTION
---
If you'd like to promote your business on Stylemg.com, please contact Debra Linn at 916-988-9888 x114, or via email at [email protected].
---
SPECIAL PROMOTIONAL SECTION
---
Revolutions Natural Medical Solutions
Dr. Joel Morgan, ND
189 Blue Ravine Rd., Ste. 110  |  Folsom
916-351-9355  |  www.revolutionsdocs.com
Dr. Joel Morgan is a California and Arizona licensed Naturopathic Doctor specializing in treating Autism Spectrum Disorders, developmental delays, ADHD/ADD, language and learning disorders, reflux, constipation, diarrhea, irritable bowel syndrome, IBD, celiac disease and other intestinal health issues along with asthma, allergies, eczema, and immune dysregulation. At Revolutions Natural Medical Solutions, Dr. Morgan's focus is placed on the relationship between the patient and their family, while being centered on the whole person, and making use of all appropriate therapeutic approaches, alternative and conventional.
"After spending thousands of dollars on doctors who could not even remember our child's name, we were frustrated. Finding Doctor Morgan was a gift. His approach was insightful, refreshing, and individualized. He cared more about the needs of our daughter, than pushing a "one treatment plan for all" agenda. Instead of trying to shove us out of his office for the next client, he took time to really listen to us. He returned emails, filled last minute prescriptions, and returned panicked phone calls. A doctor with this care and attention to your child is rare in the autism field. You will encounter many physicians who will make big promises, but will never take the time to walk the journey with you. Dr. Morgan not only walks with  you, but is a guide down the long road."
—K. P.
---
Placer Dermatology
Arthur Henke, M.D.
9285 Sierra College Blvd.  |  Roseville
916-784-3376 (DERM)  |  www.placerdermatology.com
Dr. Artur Henke, a board certified dermatologist, has extensive experience in medical, surgical, and cosmetic dermatology. He did his training at UC Davis Medical Center, where he was Chief Resident. Dr. Henke has been a Northern California resident for 26 years, and in 2008, realized his dream of building Placer Dermatology & Skin Care Center, a state of the art dermatology practice in Roseville, California. Dr. Henke volunteers as Assistant Clinical Professor at UC Davis, and is an active member of several medical societies, including the American Academy of Dermatology.
Dr. Henke specializes in the recognition and management of all types of skin cancer including melanoma, pre-cancers, benign skin growths, acne, skin infections, and skin diseases such as eczema and psoriasis. Dr. Henke performs surgery on all areas of the body and offers cosmetic procedures such as Botox. By addressing your skin condition in a timely and expert manner, Dr. Henke can alleviate many symptoms and prevent complications. Dr. Henke looks forward to providing you with his expert care while addressing your entire family's dermatologic needs in a comfortable and friendly environment.
Dr. Henke and his wife, along with their two children are active members of the community and enjoy living in the area.
---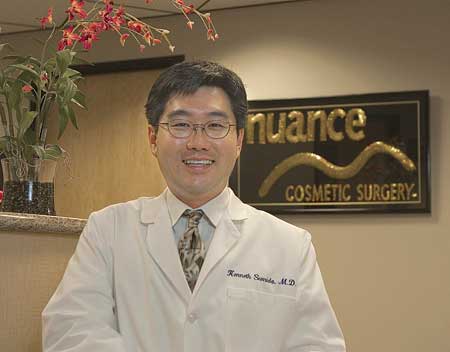 Nuance Cosmetic Surgery Center
Dr. Ken Sumida
1641 Creekside Dr., Ste. 100  |  Folsom
916-984-4242  |  www.nuancecs.com
Dr. Ken Sumida and the staff at Nuance Cosmetic Surgery Center aim to improve your natural appearance and reverse some signs of aging. Nuance offers surgical and non-surgical procedures, including face lifts, eyelid lifts, breast enhancements and tummy tucks, facials, medical facials, Botox, restylane, and chemical peels. If you're not sure if cosmetic surgery is for you, Dr. Sumida offers seminars that allow patients to explore the various methods of looking younger. Dr. Sumida encourages first time patients to seek out a number of plastic surgeons so they can find the one where they feel most comfortable. Dr. Sumida guarantees personal attention to all of his patients. "From the time you pick up the phone to schedule an appointment, you will be treated like a precious patient," he says. "We try to schedule our patients with ample time for their consultations. We want to answer all of their questions so that they do not feel rushed." Give Dr. Sumida and Nuance a call today!
---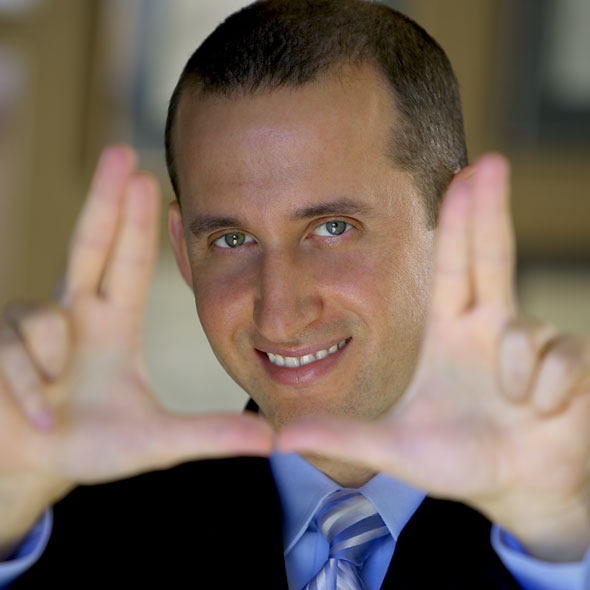 Toft Facial Plastic Surgery
Kenneth M. Toft, M.D.
959 Reserve Dr.  |  Roseville
916-782-8638  |  www.toftfacialsurgery.com
Dr. Kenneth M. Toft is a highly respected authority in facial plastic surgery. He trained at Stanford University, and then followed as a Clinical Instructor in Facial Plastic and Reconstructive Surgery at UCLA. Today he is Medical Director of Facial Plastic and Reconstructive Surgery at Mercy San Juan Medical Center. Dr. Toft has a reputation for using the most modern surgical techniques that give patients natural appearing results with a quick recovery.  He minimizes the signs of surgery so his patients look refreshed, youthful and balanced. Dr. Toft and staff are approachable, caring and strong patient advocates.
Dr. Toft also offers a variety of non-surgical procedures including Botox, Juvederm, Restylane, Perlane, Radiesse, Dysport, and Photofacials. New additions to the office include Fractional Laser Treatments and the latest medical esthetician services on the market. These services include Image Chemical Peels, Dermasweep Treatments and customized corrective facials. If you are considering any facial plastic procedure, make an appointment with the facial plastic surgeon with a reputation for excellence, Dr. Kenneth M. Toft.
---
SPECIAL PROMOTIONAL SECTION
---
If you'd like to promote your business on Stylemg.com, please contact Debra Linn at 916-988-9888 x114, or via email at [email protected].
---
SPECIAL PROMOTIONAL SECTION
---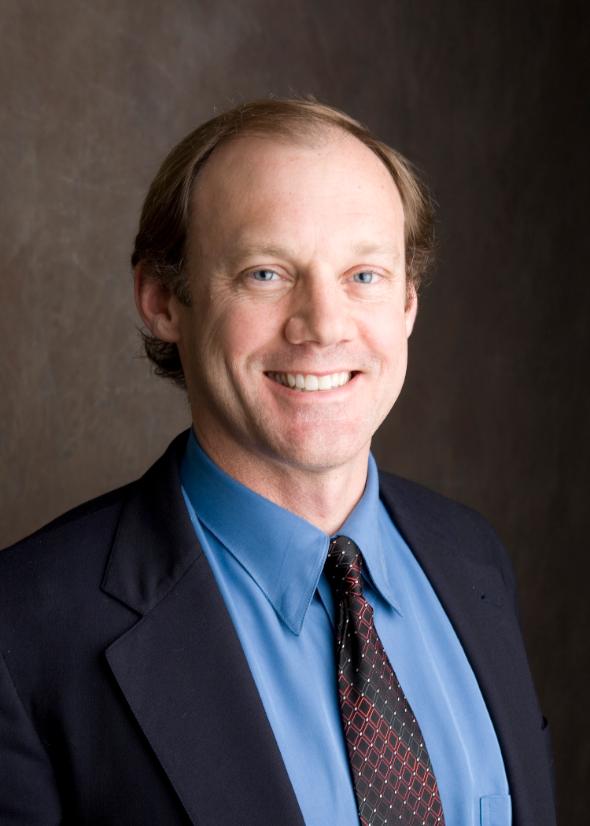 Robert R. Slater, Jr., M.D., F.A.C.S.
Specialty – Orthopaedic Hand Surgeon
1580 Creekside Dr., Ste. 100  |  Folsom
916-984-4500  |  fax 916-984-4502
www.robertslatermd.com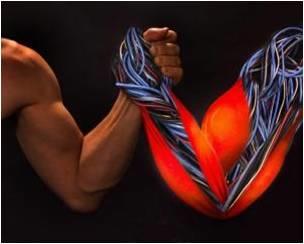 Dr. Slater is a board certified Orthopaedic Surgeon who specializes in disorders of the upper extremity – shoulder, elbow and hand - such as arthritis, fractures, damaged tendons, nerve  injuries, carpal tunnel syndrome and work-related injuries to name a few. Services offered include: in-office imaging and enzyme injection treatment for finger contractures. Dr. Slater believes the patient's input is very important in developing a treatment plan which is tailored to the patient's specific needs and goals.
---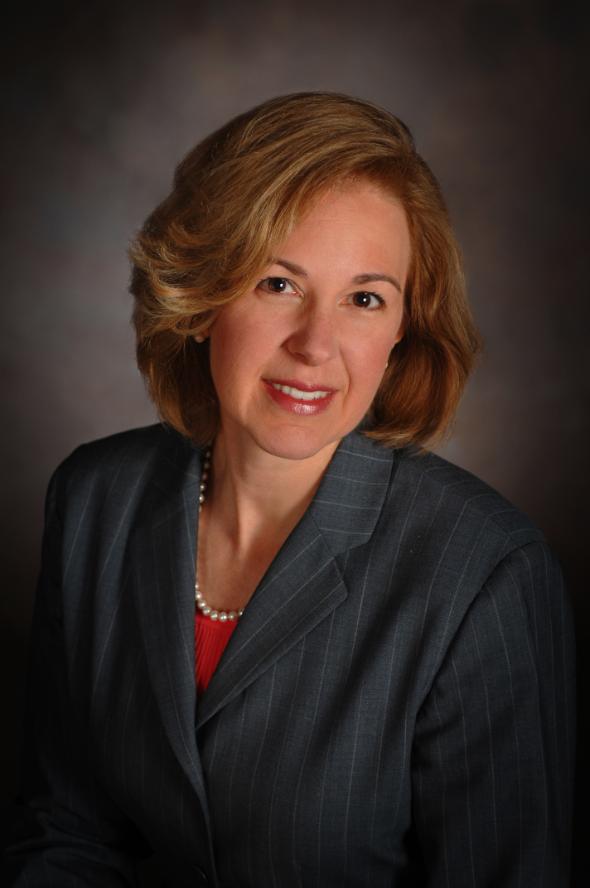 Dana R. Jacques, M.D., Inc.
"A Doctor Who Listens"
1082 Sunrise Ave., Ste. 190  |  Roseville
916-788-2000  |  www.RosevilleObGyn.com
Dr. Dana R. Jacques, is an experienced and compassionate OB/GYN who provides exceptional and thorough care to women in all stages of life. Dr. Jacques enjoys the opportunity to treat and support women through some of the most challenging and transformative periods of their lives - teen years, childbearing years, and into menopause. Training includes medical school at The University of Pennsylvania and residency at The Ohio State University. She is board certified by the American Board of Obstetrics & Gynecology and is accepting new patients at this time. Please call or schedule online at [email protected] or visit her website to learn more.
---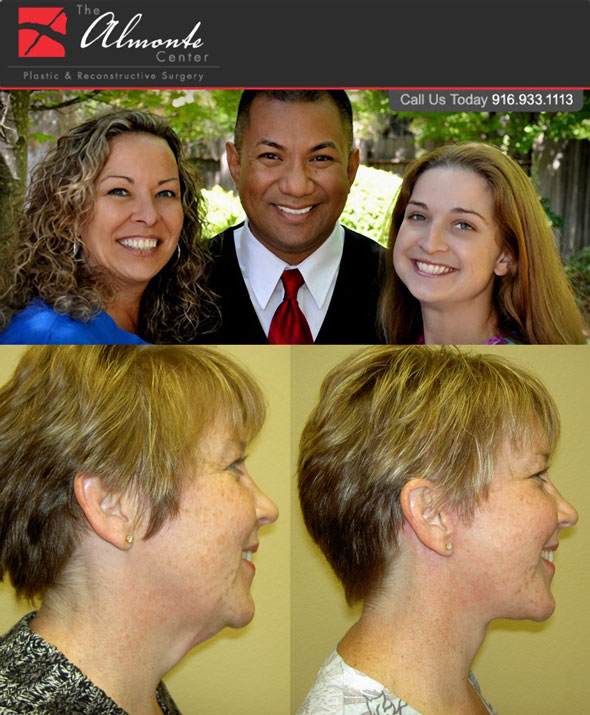 The Almonte Center for Plastic & Reconstructive Surgery
991 Governor Dr., Ste. 104  |  El Dorado Hills
916-933-1113  |  www.DrAlmonte.com
Dr. Almonte enhances people's lives using state-of-the-art technology. He performs a full spectrum of aesthetic procedures such as blepharoplasty, facial lipoSculpting, ear reshaping, breast lift, breast augmentation, breast reduction, body contouring/liposuction, tummy tucks and arm/thigh lift. He is proud to announce "A-Lift," a new facial modality reversing the signs of aging.
A New Year – a new beautiful you!
Call today to schedule your FREE consultation 916-933-1113 or visit our website at www.DrAlmonte.com.
---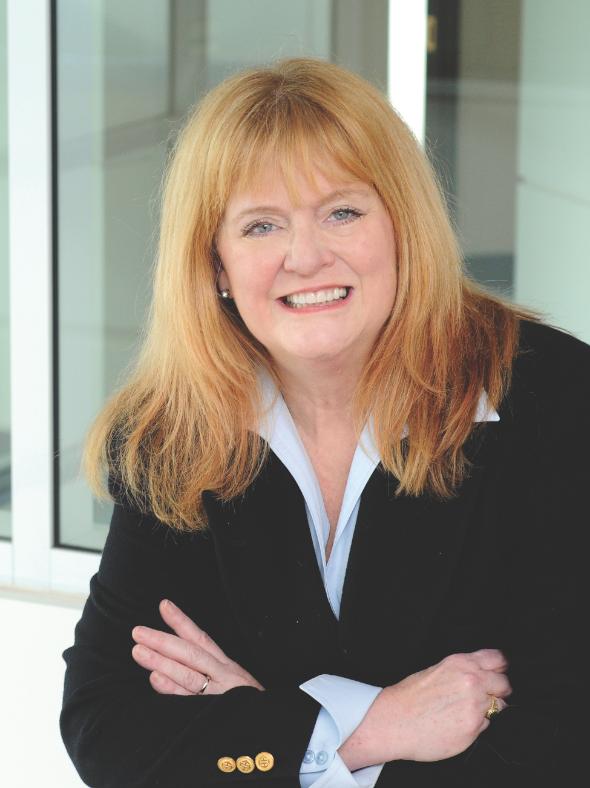 Sadie Betito, MSN, PMH-NP
Psychiatric Mental Health Nurse Practitioner
Metro Sacramento Psychiatric Services
3017 Douglas Blvd., Ste. 300  |  Roseville
916-788-7260
Dr. Ailene Florento and Nurse Practitioner Sadie Betito share a passion for practicing patient focused mental health care.  They are attuned to the needs of their patients and adamant about helping each individual reach their optimum level of mental wellness.
---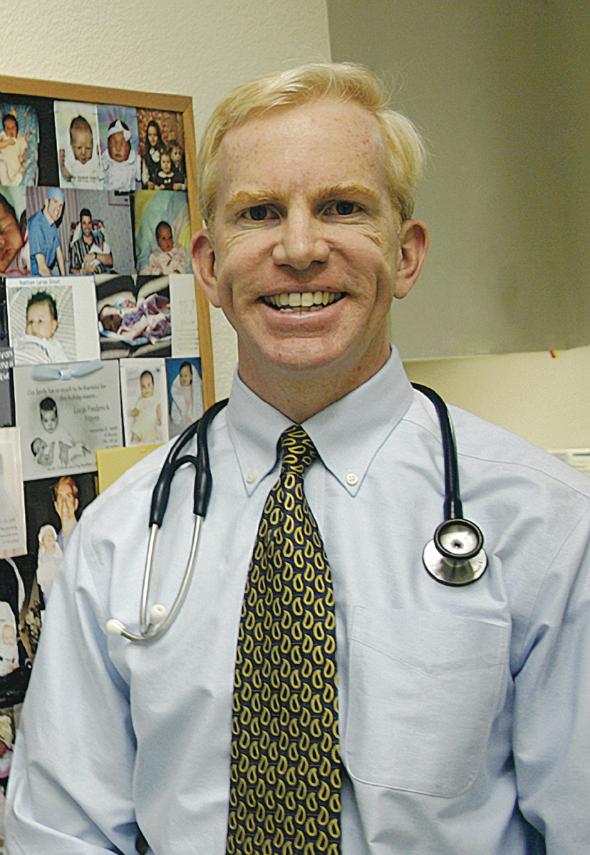 Creekside OB/GYN of Folsom
Timothy E. Phelan, M.D., F.A.C.O.G.
Obstetrician/Gynecologist
1621 Creekside Dr., Ste. 102  |  Folsom
916-984-7428  |  www.CreeksideOB.com
Dr. Timothy E. Phelan, a board certified OB/GYN, provides  personalized and compassionate obstetrical and gynecological care to women beginning in adolescence and continuing through menopause. His services include: general obstetrics, infertility, contraception, the evaluation of abnormal menstruation and the diagnosis and treatment of endometriosis. Dr. Phelan performs the following procedures: incision-less tubal ligations, laparoscopy, endometrial ablations and minimally invasive hysterectomies.
We are looking forward to developing a long and healthy relationship with you, as the provider of your obstetrical and gynecological needs.
---
SPECIAL PROMOTIONAL SECTION
---
If you'd like to promote your business on Stylemg.com, please contact Debra Linn at 916-988-9888 x114, or via email at [email protected].