CCHAT
Apr 30, 2012 09:24AM ● By Style
Photos by Dante Fontana, © Style Media Group.
Nearly 95 percent of hearing-impaired children are born into "hearing" families, where parents' first response is usually to learn sign language.
That's a caring approach, but one limitation of sign language is just that: it's another language. "We want kids to have relationships with siblings, grandparents and other kids, and participate in the culture of their community," says Laura Turner, principal at Children's Choice for Hearing and Talking (CCHAT). "It's easier for hearing-impaired kids to do that if they can speak the same language."
Turner's view is at the heart of CCHAT's work, which began in 1996. The organization's purpose is to give hearing-impaired kids opportunities to learn how to "listen," develop spoken language and participate in mainstream education. Until CCHAT, there was no resource for this kind of education anywhere in the Central Valley. Now, 15 years later, hundreds of children have become CCHAT "graduates," and the organization's only obstacle to greater success is awareness. Few families know about CCHAT, which is a double heartbreak since early intervention is critical to any child's progress.
California law provides universal newborn hearing screening and, if everything goes correctly, babies with hearing loss are identified at birth, given amplification (implants or hearing aids) and enrolled in an early intervention program. In those cases, kids usually don't even qualify as "needing" special education after age three. Unfortunately, things don't always go according to plan. "Some parents first learn about this program when the kids are 3 to 4 years old," Turner says. "At that point, instead of working to make sure a baby stays on track, we're trying to catch up with a two to three year learning delay."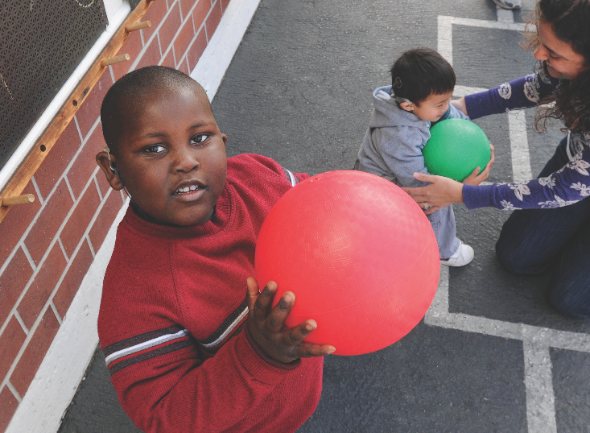 Once kids are enrolled, it's total immersion in a spoken language environment. Everything from choosing a drink (what size, what flavor, etc.) to complex math is "talked about." Academics are taught according to state standards, as if the kids were in a regular public school, but there are also daily sessions with speech-language therapists and frequent audiology appointments. CCHAT also has a summer program, where alumni return to work with the kids; many alumni are thriving in high school or college, and serve as wonderful examples. "These kids rarely see adults with hearing aids, so it's great for them to see people who are successful and 'the same' as they are," Turner says. "That summer program is one of my favorite times,  everything comes full circle."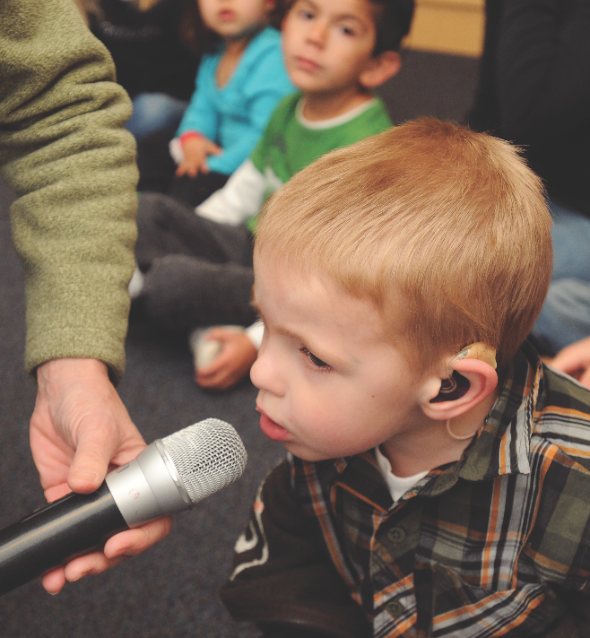 Like many nonprofits in the community, CCHAT continues to need funding. School districts pay the tuition for kids to attend and CCHAT raises another $15,000 per child annually to cover costs. Some support comes from grants, service club donations and corporate giving; the majority comes from individual donations. "We keep the doors open with five-dollar checks," Turner says. CCHAT also organizes fund-raising events, such as an upcoming tasting at Frasinetti Winery on May 30.
---
Visit cchatsacramento.org for more information and to purchase tickets for the event this month.