Sharing the Spotlight
Apr 30, 2012 09:34AM ● By Style
Photos by Dante Fontana, © Style Media Group.
For thousands of years, humans have been expressing themselves through the art of dance.
From organic, free-flowing movements to the rigid boxed conformity of proper society and back around again throughout the centuries, the fact remains that dance is a part of every culture across all time. Yet, in modern times, equal-opportunity dance education is seen hardly anywhere. In the wake of diminishing school budgets and a heavy-handed economic recession, the availability of the arts to our youth is severely compromised. In fact, dance often falls to the lowest rung, even when special funding is applied to the arts; instead, the focus is usually on music and then art in the traditional sense, such as painting or drawing.
Enter Stages-Folsom Dance Arts, a non-profit dance company that strives to make dance more accessible to today's youth. Its mission statement, "To inspire local youth to excel in the art of dance through quality training and performance opportunities that enrich the greater community; and to provide outreach dance programs for the underserved," is reflective of its commitment to the community, as well as education.
Deirdre Hawkins, director of the Hawkins School of Performing Arts, realized there was little exposure and access to dance for a large portion of young people in the Folsom area, so she took it upon herself to take three existing dance studios – Ballet Folsom, Sound Out Tap Company and iMPACT Contemporary Dance Company – to create Stages.
Though the company is a higher level of instruction suited to those that intend to further their study of dance into college or pursue dance professionally, their focus goes beyond the walls of the dance studio. Following directly on their 10th anniversary, Stages is growing their programs and working to reach those who would otherwise lack exposure to classic forms of dance. "We're really focusing on community outreach this year," says Executive Director Roberta McClellan. "Often, people feel it's not for them or that it requires too much time and money."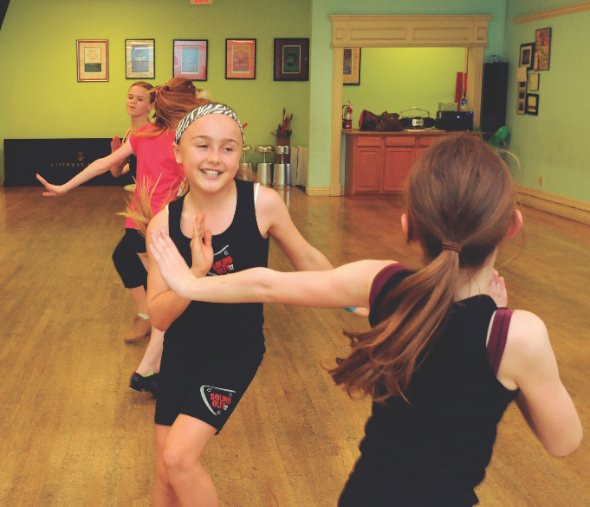 Though free community performances and open studio events are a regular part of Stages-Folsom Dance Arts, they hope to continue receiving financial support from donors and patrons for their outreach programs. One of these programs, the Rhythm Project, brings tap dancing to underserved populations in the Folsom area. The twice-monthly dance class headed by Artistic Director Alyson Meador, includes lessons, tap shoes and costumes for all participants. Stages also created the On Your Toes program, a project led by Ballet Folsom principal dancer Hannah Silva, which provides ballet lessons, leotards, tights and concert tickets to children of low-income families.
"We do it for the kids, for the students who work so hard," McClellan says. You just don't know until you see a child (in class), and you see their face light up, what it really means to them."
Stages-Folsom Dance Arts will wrap up their 10th season with iMPACT Contemporary Dance Company's Life In Color on May 5 and 6.
---
Visit stages-performingarts.org for more information and tickets.