Eco-Friendly Territory
Feb 29, 2012 03:43AM ● By Style
6 TIPS FOR GREEN LIVING IN WARMER WEATHER
Ski season is coming to an end and sun-filled days will soon abound. Take advantage of the region's climate and be good to the planet and your wallet with simple tips to help reduce your carbon footprint and keep you cool as it warms up.
AIR DRY CLOTHES. Reducing dryer use will lower your energy bill and help keep your home cooler.
TURN OFF THE DISHWASHER'S DRY CYCLE. When the wash cycle is complete, open the dishwasher and pull racks out to allow for air-drying.
MAKE USE OF NATURAL DAYLIGHT AND THE EXTENDED HOURS OF SUNSHINE. Try not to use artificial light until dusk or sundown.
TAKE COOLER SHOWERS. With mid-summer temperatures upwards of 100 degrees, a cooler shower can be refreshing and will reduce your energy consumption.
OPEN WINDOWS IN THE EVENINGS WHEN TEMPERATURES COOL. Close them in the morning before it heats up; use air conditioning only when necessary.
VISIT LOCAL FARMERS' MARKETS. Summer is the easiest time to eat locally, with an abundance of homegrown fruit and vegetables in season. Enjoy a variety of delicious and healthy recipe possibilities.
CLEAN BOATING
With the mild winter season behind us, area residents are looking forward to superb boating weather and the abundance of nearby lakes to cruise. In 2007, with Lake Tahoe's clarity diminishing at alarming rates, the County of El Dorado Environmental Management Division (EMD) took the lead in a comprehensive Marina Program to ensure community education about proper bilge oil control and disposal. EMD learned the majority of boaters in several boating communities were not properly managing their boat's oily bilge water disposal, which leads to water pollution and decreased clarity. The answer was Clean Boating Kits, which include oil-absorbent pads with plastic bags for their disposal along with a safety ski flag, floating key chain, golf towel and bucket. Five years later, the proper disposal of this oil remains as important as ever. Before heading out on Folsom Lake, Jenkinson Lake, Echo Lake or Lake Tahoe (each have Oil Absorbent Pads and Pillow Disposal Sites) this season, request a Clean Boating Kit by calling the County of El Dorado at 530-621-5896.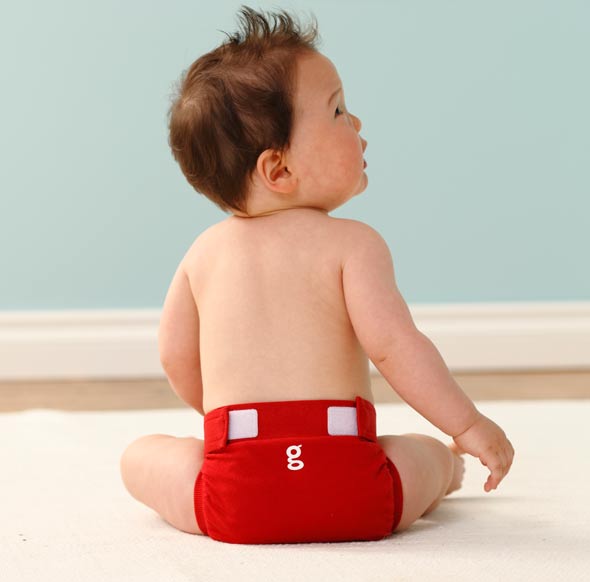 DIAPER DUTY
One disposable diaper can take up to 500 years to biodegrade. The founders of eco-conscious company gDiapers discovered that disposable diapers are the third largest contributors to landfills in the world, and only five percent of the world's population use them. gDiapers are fashionable baby bottom covers with environmentally friendly diaper inserts. The machine-washable baby bottom covers called gPants are made of cotton and spandex and come in a variety of chic patterns and colors. Each pair is equipped with a waterproof and breatheable pouch that snaps in and out for easy cleaning. Made of cellulose, fluff pulp and super absorber, the 100-percent biodegradable inserts called gRefills are tucked into the gPants diaper covers. The inserts are plastic- and scent-free and can be composted, trashed or flushed – all better for the environment since they're biodegradable. gDiapers combine the best in cloth and disposable diapering for a fashionably eco-friendly baby bottom solution. Find gDiapers at Placerville Natural Foods Co-op, 535 Placerville Drive, Placerville, placervillecoop.org, Whole Foods Market, 1001 Galleria Boulevard, Roseville, and Whole Foods Market, 270 Palladio Parkway, Folsom, wholefoodsmarket.com.
ROCKLIN BUILDS GREEN
With a do-it-right-the-first-time approach, the City of Rocklin has taken the lead in better building practices with their Build Green Initiative including Rocklin – Green, a voluntary program that promotes environmental protection through building and remodeling with a more sustainable approach. The group encourages contractors, developers and homeowners to build and design residential homes and commercial buildings that increase energy and water efficiency. The result will be a lasting positive impact on the environment and area residents. With resources like Build it Green – a non-profit membership organization promoting energy and resource-efficient building practices for residential construction, and the U.S. Green Building Council – LEED, for commercial projects, City of Rocklin's environmentally-conscious initiative is helping to build a bright future for all its residents. For more information, visit rocklin.ca.us.