Top Area Doctors
Dec 29, 2011 06:29AM ● By Style
Advances in medicine happen at an astonishing speed these days, and thankfully, our community has professional, high-quality healthcare providers who are helping to drive these medical advances forward.
These accomplished medical professionals have made an impact in our neighborhoods through education, leadership, innovation and genuinely caring for their patients. Style invites you to celebrate these exemplary local doctors for their achievements in medicine, and in the community.
---
SPECIAL PROMOTIONAL SECTION
---

Dr. Sheikh and staff
Firdos S. Sheikh, MD
South Sacramento Neurology Medical Associate
Neuro-Nurture Autism Center
916-350-4550
2545 E. Bidwell St., Ste. 140  |  Folsom
916-983-9842  |  916-799-4462


[email protected]

  |  www.ssnma.org
Every day, parents ask us, "My child has been diagnosed with (Autism, PDD, ADD/ADHD, ABI, etc.)... can the Sensory LearningSM Program help us?"
We work with children and adults to improve perception, understanding and the ability to learn. The Sensory Learning Program is not a treatment. It is not a curative. It is an innovative approach to developmental learning that unites three modalities (visual, auditory and vestibular) into one intervention allowing individuals to better integrate sensory messages.
Providing services that help to produce the highest functional outcomes for our clients is a key goal for both myself and my staff members. ( Mona, Prabhjot, Rupinder, Roxan, Robin, Lashatoya and Morgan )
When this happens, lives change.
We have seen improved auditory processing, better balance and coordination, greatly improved eye contact and "presence", improved situational awareness, more confidence, general visual processing improvements, changes to more age-appropriate behaviors and the list goes on and on.
If you or someone you love suffers from delays in motor skills, irregular sleep and activity patterns, or problems with sensory processing, Dr. Firdos Sheikh would like to introduce you to a new way of life.
For more than 10 years, sensory learning has successfully treated these issues with a 92% success rate nationwide. The Sensory Learning Program, now being offered in Folsom by Dr. Sheikh, provides a non-invasive, yet extremely effective solution for individuals and families touched by sensory integration issues. The program, integrates the senses to replace or rebuild missing or lost sensory skills, smoothens over stimulation issues, improves speech and language delays, coordination problems, behavioral issues, and a series of other sensory-related challenges.
Dr. Sheikh is proud to bring the Sensory Learning Program to the greater Sacramento area and looks forward to improving your family's quality of life.
Call 916-350-4550 and visit sensorylearning.com to learn more about the program and access a Child Assessment Form.
Dr. Firdos Sheikh is a Neurologist that specializes in the diagnosis and treatment of diseases of the central and peripheral nervous system. In layman's terms, this means she treats patients with a wide variety of medical problems, from Autism, to Carpal tunnel syndrome, Neck and Back pain, Headaches, Multiple sclerosis, Epilepsy, Strokes, Parkinson's Disease, Alzheimer's, Dizziness and a variety of other, less widely recognized and complex neurological conditions.
Dr. Sheikh was born and raised in Bangalore, India. She moved to the United States in 1989 after completing her medical school at Kastubra Medical College in India. She began her residency training at the University of California Davis in 1990. In 1995 she completed her Residency, Chief residency and Fellowship in Neurology and Electrodiagnostic Medicine. She continued as faculty at UCDMC until 1999, and continues her association with UCDMC currently as one of the Alumni Association Board of Directors ( 2011-2013). She founded her own office in 1997 and since then has advanced to maintaining three larger office locations in Elk Grove, Natomas and Folsom. Dr. Sheikh's interests outside of her medical career include painting, singing, cultivating bonsai, interior designing, gardening, cultural events, and enjoys most spending time with her two children who are aspiring to be doctors themselves. She acquires the most compliments about her compassionate nature and dedication to her patients and her family as well as her successes as a Neurologist.
---
Vitality Medical Laser & Skin Clinic
Dr. Celia Remy, M.D.P.C.
1891 E. Roseville Pkwy., Ste.170  |  Roseville
700 Oak Avenue Pkwy.  |  Folsom
916-797-1131
Vitality Medical Laser & Skin Clinic is owned and operated by Celia Remy, M.D.P.C. Dr. Remy began her career with UC Davis Medical Center holding two positions as Medical Director for a child abuse clinic and as a pediatrician with specialty interest in pediatric dermatology. This work piqued her interest in laser technologies and led her to study non-surgical aesthetic reconstruction techniques. She applied this knowledge in the treatment of scars, wound healing, tissue regeneration and non-surgical reconstruction for injuries or trauma to the face. She studied laser treatments extensively as she developed her expertise in assessment and treatment of burns, wounds and traumatic injury. This led her to pursue training in advanced aesthetic treatments, where the overlap allowed Dr. Remy to bring a fresh and unique perspective to the field of cosmetic medicine.
Dr. Remy works with laser engineers to refine and improve treatment effectiveness and utilize combinations of developing technologies to get the best results possible. She is a certifying instructor for physicians and nurses learning laser technology and advanced sculpting techniques.
At Vitality Medical, "it is our paramount responsibility to provide safe, effective treatments appropriate for patients needs and desires. We focus on each patients unique and specific needs based on the structural characteristics of the body and dynamic movement of the face. Now that we understand the changes that happen over time, we are able to utilize the best treatments available to achieve the most natural appearance possible. We strive to offer our patients the most cutting edge technology and state-of-the-art techniques in the industry while providing a caring environment with a focus on minimizing discomfort."
Services Include:    
Free consultations
Comprehensive Weight Management Program
Body Sculpting with Ticklelipo, SmartLipo and fat transfer
Advanced skin tightenting exclusive to Vitality Medical
Laser treatments
Dermal fillers; Radiesse, Juvederm and Perlane
Botox, Dysport and Xeomin
Medical grade microdermabrasions and chemical peels
Prescription skin care customized for your needs
---
SPECIAL PROMOTIONAL SECTION
---
If you would like to be included in one of Style's Special Promotional Sections, please contact Debra Linn at 916-988-9888 x114 or [email protected].
---
SPECIAL PROMOTIONAL SECTION
---

(Left to right, standing first)
Dena Kirkland, Esthetician, Lacey Russo, Patient Care Coordinator, Missey McCallum, R.N., Sherellen Gerhart, M.D., and Jennifer Morrissey, R.N.
Dignity Medical Aestehetics, Inc.
1011 Saint Andrews Dr., Ste. H  |  El Dorado Hills
916-939-3889  | 530-683-1053
www.dignitymed.com
Smoother, clearer skin is our specialty. Age gracefully, with Dignity.

We specialize in using the latest and greatest non-surgical medical and esthetic treatments to bring out your best. Sherellen Gerhart, MD oversees the care and compassion delivered at our warm and friendly medical office. Natural looking results are produced whether we are using laser, IPL, fillers or line relaxers. Read our reviews on Google to see what our patients say about us. Our prices are very competitive, yet we are highly regarded for our excellent outcomes.
We are in the top 15% of the nation in use of Allergan products (Botox, Juvederm, Latisse).
We are in the top 5% of the nation in our use of Radiesse Dermal Filler (we specialize in liquid face lifts), and Ascelera (Sclerotherapy for spider veins on legs).
Before and after photos from our laser treatments are used nationally by the manufacturer for trainings.
Call now for a complimentary consultation 916-939-3889.
---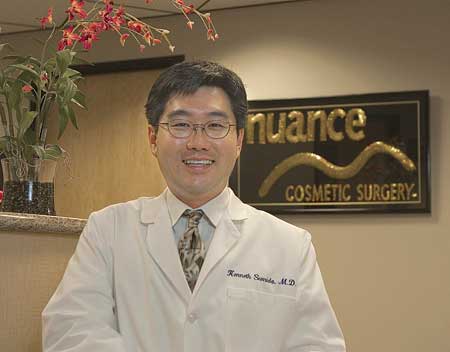 Nuance Cosmetic Surgery Center
Dr. Ken Sumida
1641 Creekside Dr., Ste. 100  |  Folsom
916-984-4242  |  www.nuancecs.com
Dr. Ken Sumida and the staff at Nuance Cosmetic Surgery Center aim to improve your natural appearance and reverse some signs of aging. Nuance offers surgical and non-surgical procedures, including face lifts, eyelid lifts, breast enhancements and tummy tucks, facials, medical facials, Botox, restylane, and chemical peels. If you're not sure if cosmetic surgery is for you, Dr. Sumida offers seminars that allow patients to explore the various methods of looking younger. Dr. Sumida encourages first time patients to seek out a number of plastic surgeons so they can find the one where they feel most comfortable. Dr. Sumida guarantees personal attention to all of his patients. "From the time you pick up the phone to schedule an appointment, you will be treated like a precious patient," he says. "We try to schedule our patients with ample time for their consultations. We want to answer all of their questions so that they do not feel rushed." Give Dr. Sumida and Nuance a call today!
---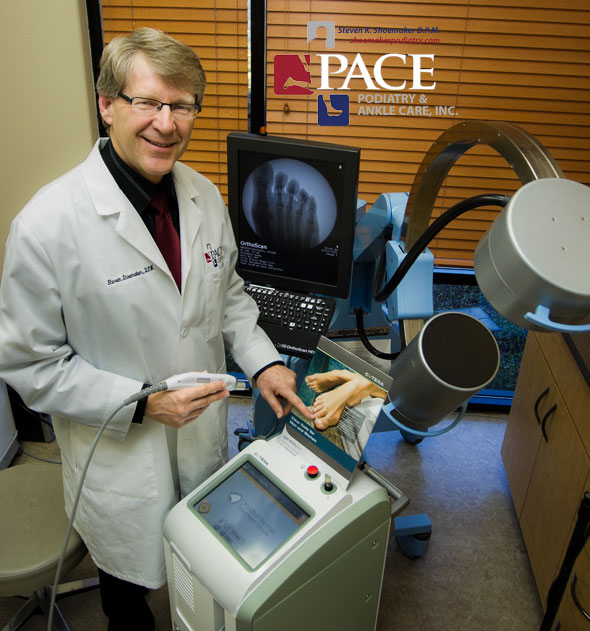 Shoemaker Podiatry & Ankle Care
1421 Secret Ravine Pkwy., Ste. 111  |  Roseville
916-781-3223
12250 Herdal Dr.  |  Auburn
530-885-3223
www.shoemakerpodiatry.com
Don't let your feet leave you hanging! RUN and DANCE through life and preserve your health
See us early after an injury when sonic wave and laser therapy can help speed your recovery. Same day appointments are held for you so there's no need to spend 4 hours in the ER for your foot or ankle injury. Leave that option to the sick people. You save time and running around with our urgent care. We offer live digital x-ray, traditional x-ray and our vascular lab. In addition we have Ultrasound
Laser fungal nail clearing with Cutera Genesis Plus laser. It also treats warts and scars
We also offer traditional surgery with smaller incision techniques for painful foot and ankle conditions such as:
Bunions
Hammer toes
Heel pain
Custom orthotics with 48 hour turnaround for a variety of foot and ankle problems
Ask about dysport and radiesse
NEW nonsurgical techniques for wound healing, painful ankles and joints, flat foot and high arch problems, leg length problems and general family foot and ankle care.
---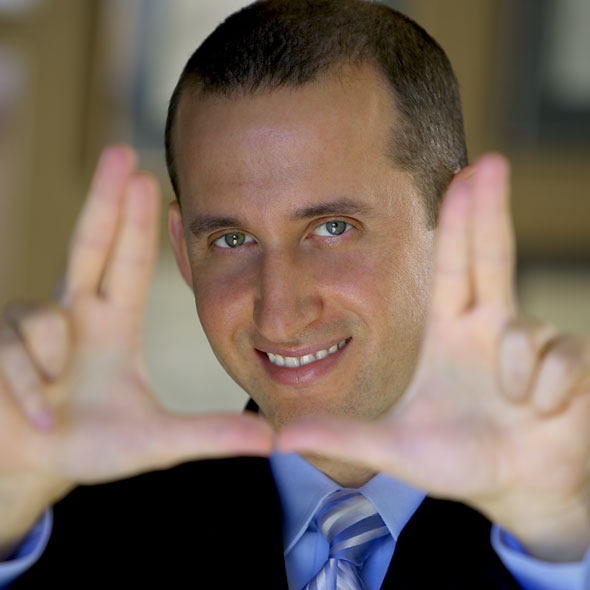 Toft Facial Plastic Surgery
Kenneth M. Toft, M.D.
959 Reserve Dr.  |  Roseville
916-782-8638  |  www.toftfacialsurgery.com
Dr. Kenneth M. Toft is a highly respected authority in facial plastic surgery. He trained at Stanford University, and then followed as a Clinical Instructor in Facial Plastic and Reconstructive Surgery at UCLA. Today he is Medical Director of Facial Plastic and Reconstructive Surgery at Mercy San Juan Medical Center. Dr. Toft has a reputation for using the most modern surgical techniques that give patients natural appearing results with a quick recovery.  He minimizes the signs of surgery so his patients look refreshed, youthful and balanced. Dr. Toft and staff are approachable, caring and strong patient advocates.
Dr. Toft also offers a variety of non-surgical procedures including Botox, Juvederm, Restylane, Perlane, Radiesse, Dysport, and Photofacials. New additions to the office include Fractional Laser Treatments and the latest medical esthetician services on the market. These services include Image Chemical Peels, Dermasweep Treatments and customized corrective facials. If you are considering any facial plastic procedure, make an appointment with the facial plastic surgeon with a reputation for excellence, Dr. Kenneth M. Toft.
---
Placer Dermatology
Arthur Henke, M.D.
9285 Sierra College Blvd.  |  Roseville
916-784-3376 (DERM)  |  www.placerdermatology.com
Dr. Artur Henke, a board certified dermatologist, has extensive experience in medical, surgical, and cosmetic dermatology. He did his training at UC Davis Medical Center, where he was Chief Resident. Dr. Henke has been a Northern California resident for 26 years, and in 2008, realized his dream of building Placer Dermatology & Skin Care Center, a state of the art dermatology practice in Roseville, California. Dr. Henke volunteers as Assistant Clinical Professor at UC Davis, and is an active member of several medical societies, including the American Academy of Dermatology.
Dr. Henke specializes in the recognition and management of all types of skin cancer including melanoma, pre-cancers, benign skin growths, acne, skin infections, and skin diseases such as eczema and psoriasis. Dr. Henke performs surgery on all areas of the body and offers cosmetic procedures such as Botox. By addressing your skin condition in a timely and expert manner, Dr. Henke can alleviate many symptoms and prevent complications. Dr. Henke looks forward to providing you with his expert care while addressing your entire family's dermatologic needs in a comfortable and friendly environment.
Dr. Henke and his wife, along with their two children are active members of the community and enjoy living in the area.
---
Revolutions Natural Medical Solutions
Dr. Joel Morgan, ND
189 Blue Ravine Rd., Ste. 110  |  Folsom
916-351-9355  |  www.revolutionsdocs.com
Dr. Joel Morgan is a California and Arizona licensed Naturopathic Doctor specializing in treating Autism Spectrum Disorders, developmental delays, ADHD/ADD, language and learning disorders, reflux, constipation, diarrhea, irritable bowel syndrome, IBD, celiac disease and other intestinal health issues along with asthma, allergies, eczema, and immune dysregulation. At Revolutions Natural Medical Solutions, Dr. Morgan's focus is placed on the relationship between the patient and their family, while being centered on the whole person, and making use of all appropriate therapeutic approaches, alternative and conventional.

After spending thousands of dollars on doctors who could not even remember our child's name, we were frustrated. Finding Doctor Morgan was a gift. His approach was insightful, refreshing, and individualized. He cared more about the needs of our daughter, than pushing a "one treatment plan for all" agenda. Instead of trying to shove us out of his office for the next client, he took time to really listen to us. He returned emails, filled last minute prescriptions, and returned panicked phone calls. A doctor with this care and attention to your child is rare in the autism field. You will encounter many physicians who will make big promises, but will never take the time to walk the journey with you. Dr. Morgan not only walks with  you, but is a guide down the long road. —K. P., Queen Creek, AZ
---
Jaiwant Rangi, MD, FACE
Board certified in Diabetes,
Endocrinology and Metabolism
3106 Ponte Morino Dr., Ste. C
Cameron Park
530-677-0700  |  www.capitolendo.com
Dr. Jaiwant Rangi, a board certified endocrinologist and internal medicine physician, cares for patients with a wide range of metabolic and endocrine disorders including Diabetes, Thyroid disorders, Metabolic bone diseases, Osteoporosis, Pituitary, Adrenal disorders and others. She is also a volunteer clinical faculty at UC Davis school of medicine as an assistant clinical Professor and enjoys teaching medical students.
Dr. Rangi's office offers premier comprehensive diabetes care with the latest in Diabetes management technology using Continuous Glucose Monitoring System (CGMS) and Insulin pumps. Beginning in January 2012, Dr.Rangi will offer a complete weight loss program through the center for medical weight loss. Initial evaluation will include a body composition analysis measuring percentages of muscle, fat and water in the body as well as resting metabolism helping the physician accurately predict the amount of weight loss that can be achieved over time. Dr.Rangi is commited to merging the latest medical technology with what she excels at- compassionate healthcare.
---
SPECIAL PROMOTIONAL SECTION
---
If you would like to be included in one of Style's Special Promotional Sections, please contact Debra Linn at 916-988-9888 x114 or [email protected].
---
SPECIAL PROMOTIONAL SECTION
---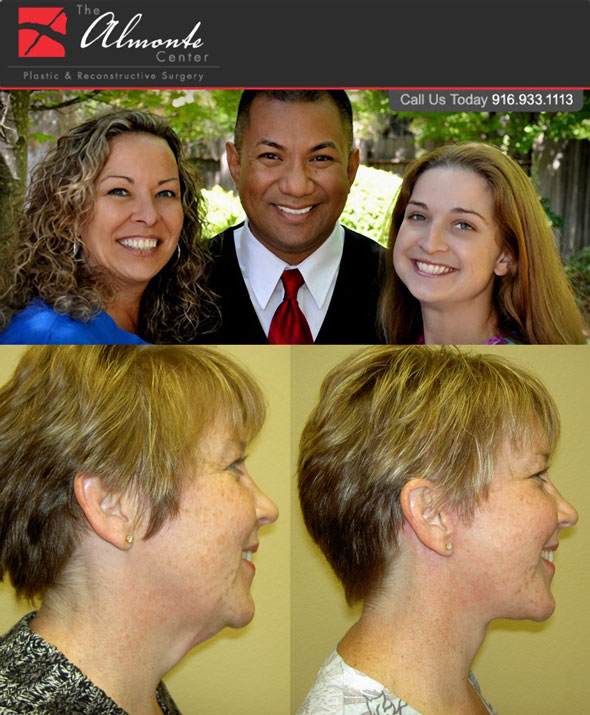 The Almonte Center for Plastic & Reconstructive Surgery
991 Governor Dr., Ste. 104  |  El Dorado Hills
916-933-1113  |  www.DrAlmonte.com
Dr. Almonte enhances people's lives using state-of-the-art technology. He performs a full spectrum of aesthetic procedures such as blepharoplasty, facial lipoSculpting, ear reshaping, breast lift, breast augmentation, breast reduction, body contouring/liposuction, tummy tucks and arm/thigh lift. He is proud to announce "A-Lift," a new facial modality reversing the signs of aging.

A New Year – a new beautiful you!

Call today to schedule your FREE consultation 916-933-1113 or visit our website at www.DrAlmonte.com.
---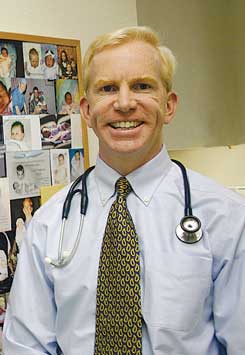 Creekside OB/GYN of Folsom
Timothy E. Phelan, M.D., F.A.C.O.G.
Obstetrician/Gynecologist
1621 Creekside Dr., Ste. 102  |  Folsom
916-984-7428  |  www.CreeksideOB.com
Dr. Timothy E. Phelan, a board certified OB/GYN, provides  personalized and compassionate obstetrical and gynecological care to women beginning in adolescence and continuing through menopause. His services include: general obstetrics, infertility, contraception, the evaluation of abnormal menstruation and the diagnosis and treatment of endometriosis. Dr. Phelan performs the following procedures: incision-less tubal ligations, laparoscopy, endometrial ablations and minimally invasive hysterectomies.
We are looking forward to developing a long and healthy relationship with you, as the provider of your obstetrical and gynecological needs.
---
Dana R. Jacques, M.D., Inc.
"A Doctor Who Listens"
1082 Sunrise Ave., Ste. 190  |  Roseville
916-788-2000  |  www.RosevilleObGyn.com
Dr. Dana R. Jacques, is an experienced and compassionate OB/GYN who provides exceptional and thorough care to women in all stages of life. Dr. Jacques enjoys the opportunity to treat and support women through some of the most challenging and transformative periods of their lives - teen years, childbearing years, and into menopause. Training includes medical school at The University of Pennsylvania and residency at The Ohio State University. She is board certified by the American Board of Obstetrics & Gynecology and is accepting new patients at this time. Please call or schedule online at [email protected] or visit her website to learn more.
---
SPECIAL PROMOTIONAL SECTION
---
If you would like to be included in one of Style's Special Promotional Sections, please contact Debra Linn at 916-988-9888 x114 or [email protected].