Salons + Spas
Dec 05, 2011 05:12PM ● By Style
Stress is often inevitable with the decorating, shopping and baking of the holiday season.
Perhaps you need to take time out for yourself and just relax. Or maybe you have loved ones overdue for some quality pampering. But you don't have to break the bank or head to a resort to look and feel great. Style presents the region's most luxurious spas and salons for the mini-escape you need to rejuvenate you or your friends' holiday spirit!
---
SPECIAL PROMOTIONAL SECTION
---
Atrium Salon Spa
6851 Douglas Blvd. |  Granite Bay  |  916-791-8585  |  www.atriumsalonspa.com
Hours: M-F  9am-8pm   Sat  9am-7pm   Sun 10am-5pm
The Difference is Experience
The Atrium Salon Spa is Granite Bay's finest salon spa. The Atrium is a 5,031 square-foot fullservice spa facility dedicated exclusively to guests' well-being. Facials, Pedicures, Massage, Hair Services, are just some of the services the Atrium has to offer .Atrium's goal is to provide luxurious services in a tranquil setting.
The Atrium is the realized dream of founder Helen Brock and the salon counts on the experience, expertise, and support of salon manager Lisa Flowers and spa manager Noki Ellison. Having both started with the Atrium when it first opened its doors, they continue to raise standards for their guest's experience and service.
The Atrium staff continues advanced education on the latest trends in salon & spa services. They continue to modernize their facials, body treatments & massage therapies using the latest techniques in skin & body therapies.
The Atrium carries only the finest salon spa product lines in the industry such as Bumble and Bumble, Kerastace, Aveda, Pevonia and their newest skin care line, Glo.
Having been recognized as one of the top salon spas in the country by Salon Today Magazine and locally by Roseville Granite Bay Style, the Atrium still remains unique & the top salon spa in the Placer area.
So Relax. Place yourself in the capable hands of these professionals, they'll give you back a new you.
---
SPECIAL PROMOTIONAL SECTION
---
If you would like to be included in one of Style's Special Promotional Sections, please contact Debra Linn at 916-988-9888 x114 or [email protected].
---
SPECIAL PROMOTIONAL SECTION
---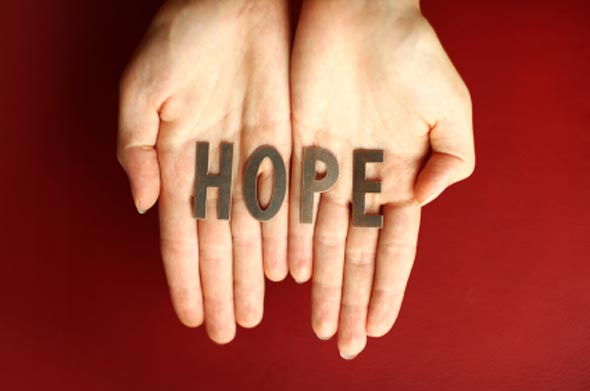 Waterfall Salon & Day Spa
2716 Coloma Street  |  Placerville
530-626-1571
ACT LOCALLY!
Join Us in Supporting Our Community!
We Pledge to Donate 10% of Every Gift Card Purchased in December !

This is the season for giving and we ask you to help us make a difference to people and animals in need.
We will donate 5% to the Upper Room who serves meals to men, women and children in need.
We will also donate 5% to Animal Outreach for those beloved animals that have been abandoned.
Shop locally, act locally and support your small businesses.
Serving El Dorado County For Over 20 Years !
Merry Christmas!
Carolynn Sanders, Salon Owner
and the Waterfall staff; Kat, Callie, Natasha, Kelly, Melissa and Dany
---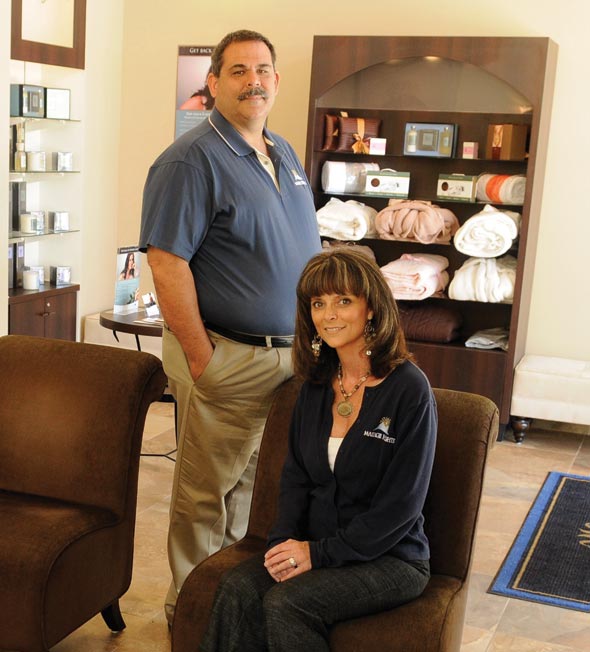 Massage Heights
COMING IN JANUARY TO THE PALLADIO
240 Palladio Pkwy, Ste. 1229  |  Folsom
916-772-9555  |  www.massageheightsfolsom.com
Sacramento's own Regional Developers for Massage Heights, Rj and Terri Cicchetti, invite the Folsom community to come visit our newest location at the Palladio. Here at Massage Heights you will find a warm environment with friendly staff equipped to provide you with quality customer service, focused on your individual needs.Experience a quality therapeutic massage from a Licensed Therapist who is trained to attend to your specific needs.
Our introductory offer is $49.99 regularly priced at $111.99. Also, take full advantage of the additional therapeutic service we call elevations. Heighten your experience by adding Hot Stone Therapy, a Revitalizing Foot Scrub, or a Hot Towel Cold Stone Face Massage.
Finally come and experience FACE. Our own specialized program designed for your personal skin needs. Partnered with Dermalogica, Massage Heights has established a quality Facial Program that is completely tailored to you at the introductory rate of $59.99, regularly priced at $119.98. Contact us today to schedule your first appointment.
We look Forward to Seeing You!
---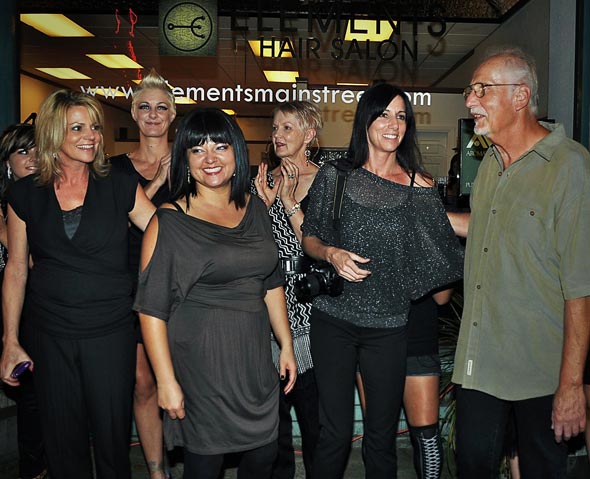 Elements Hair Show - 2011
Elements Hair Salon
Elements Hair Salon has been helping to make Placerville a beautiful place with beautiful people for over 25 years. Rolling with the evolution of fashion and style, the salon name has changed over the years and our crew has made some changes. However, the same reliable service and consistent great hairstyling has remained the same. Our team is made up of all well seasoned stylists: Gabe Harris – owner/stylist, Michelle, Becky, Jen and Stacy. We offer just about any service one would need for their hair, facials, makeup, facial and body waxing. We strive to keep all of our guests happy by offering not just a full line of AVEDA products, but also Pureology and Kenra.
Please visit our Web site and check us out on Facebook too!
We would also love to see you face to face at the salon, so drop by any time!
We love what we do! And so will you!
---
SPECIAL PROMOTIONAL SECTION
---
If you would like to be included in one of Style's Special Promotional Sections, please contact Debra Linn at 916-988-9888 x114 or [email protected].
---
SPECIAL PROMOTIONAL SECTION
---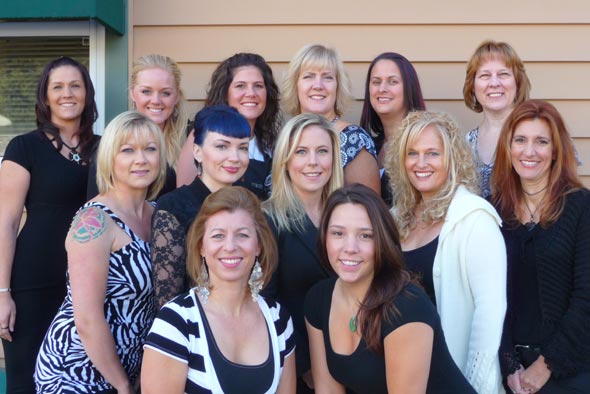 Dynamic Images Salon & Day Spa
611 Placerville Drive  |  Placerville
530-622-5436  |  www.dynamicimagesonline.com
Combining a menu of super-effective services and a fun, no-attitude atmosphere, D.I. Inc. has gathered a gaggle of grooming groupies over the years to become a major hair and spa force in our community. You already know about our fabulous gift cards for those must-have presents for the women in your lives, but you may not know that we are having a much anticipated charity event on Monday, December 12th from 9-4pm. All profits made go to the 'Tree of Kindness' through the Federated Church to help children and families in need right here in our own community. Call today to reserve your appointment and help improve the lives of children where we live.
---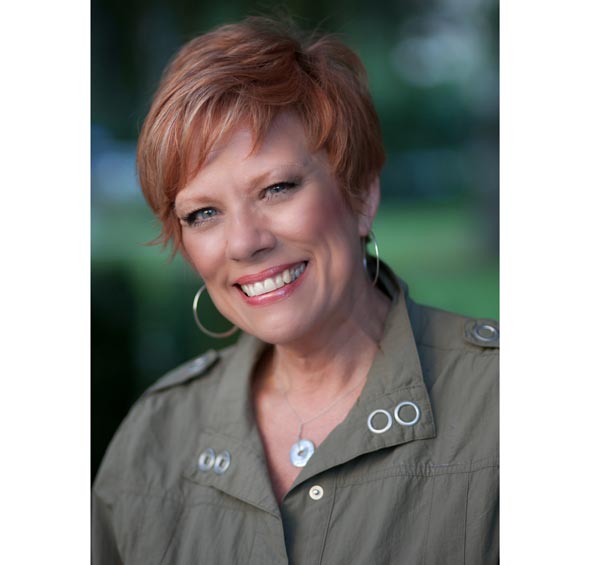 ANEW YOU by Linda Clifford
Master Designer & Stylist
Thinning Hair Specialist
    Over 35 years of industry experience has taken Linda from owning her own salon to sharing her expertise and knowledge of hair & skin biology, hair cutting, color, texture perms and "Art Principles of Design" with Stylists throughout the world. You too now can benefit from her hair mastery!
    In her captivating and charismatic way, you will experience a:
• Comprehensive Consultation to discover your desires
• Personalize plan to maximize your natural beauty
• Along with impeccable Customer Service
    As the area's "Hair & Scalp Specialist", Linda will show you how to take charge of your hair's styling concerns and give you continued support in the evolution of the NEW YOU!
New Client Special-20% OFF Color Service. December only.
---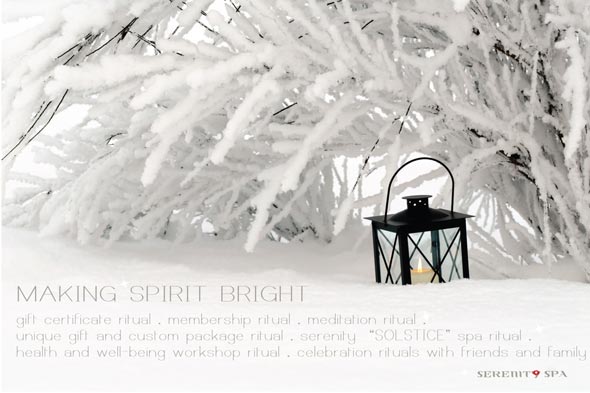 Serenity Spa
3984 Douglas Blvd., Ste. 150  |  Roseville
916-797-8550  |  www.serenityspaonline.com
MAKING SPIRIT BRIGHT. Every day is a holiday at Serenity Spa. Mother Nature and all of her earthly elements are woven into an atmosphere that provides a profound influence of healing. We take you on a journey to the Far East with rituals to open your mind, nourish your body, and awaken your spirit.  Custom Holiday Certificate Rituals for Massage, Facials, Body Treatments, Energy Balancing, Meditation &Yoga are beautifully wrapped with our signature style. Stroll through our winter wonderland glistening with gorgeous gifts!
---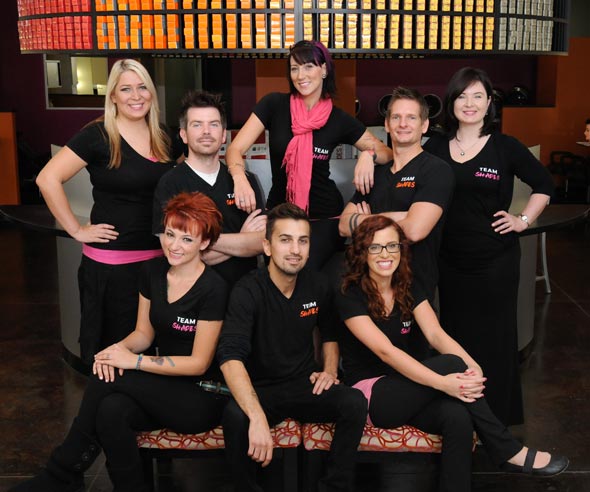 Shades Hair Color Bar & Salon
1470 Eureka Rd., Ste. 160  |  Roseville
916-960-5929  |  www.shadescolorbar.com
CHECK OUT WHAT CLIENTS ARE SAYING:
"WOW"..."FANTASTIC"..."VERY IMPRESSED"..."AFFORDABLE"
"Shades Hair Color Bar and Salon (a Hoshall concept) is perfect for our ever changing economy, making your hair salon experience affordable WITHOUT sacrificing quality."
    Team Manager Matt Conti says, "Besides the talented Shades Team, the key that sets us apart from our competition is our unique consultations and advanced education."
Visit our website for more information: www.shadescolorbar.com
---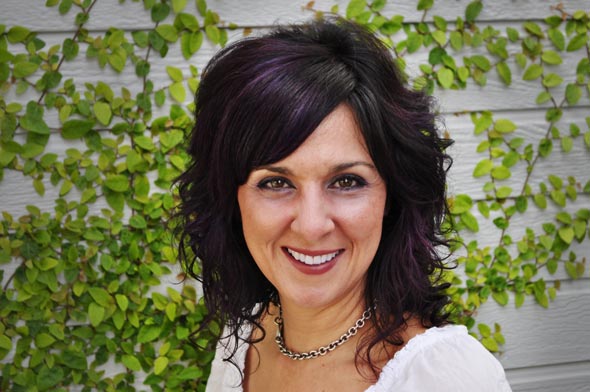 Monica Smullins
Hair Stylist & Color Educator
Styling at: Moxie Salon  |  Cameron Park
916-903-3013  |  650-464-8587
Graduating from Vidal Sassoon in Santa Monica with awards, where the standard was set from the beginning, continuing education keeps her hands fresh and her creativity "cutting edge."
    Relocated from the Bay Area to the Foothills, Monica continues her passion for creating the perfect look for her clients at affordable prices. With extensive ongoing education as a color educator she is confident your beauty needs will be achieved. Monica's favorite quote: "If your hair isn't becoming to you, you should be coming to me."
---
SPECIAL PROMOTIONAL SECTION
---
If you would like to be included in one of Style's Special Promotional Sections, please contact Debra Linn at 916-988-9888 x114 or [email protected].