Great Community Businesses
Oct 31, 2011 09:56AM ● By Style
Small business is the lifeblood of our community – business owners pour their hearts and souls into their businesses.
Not only are these businesses talented at what they do, but they enrich our communities with their numerous contributions and involvements, and help to grow and support our local economy. We celebrate some of these businesses here in our special Great Community Businesses Special Advertising Section. We encourage you to spend a little time reading these spotlighted profiles and getting to know these businesses. And be sure to stop in and say hello – and tell them that you saw their Great Community Business highlighted in the pages of Style Magazine!
---
SPECIAL PROMOTIONAL SECTION
---
Placerville Polaris
Placerville Polaris & Power Tools is your full service power tool/toy center. Featuring a vast assortment of Polaris ATV'S & Side by Sides, and outdoor power tools for any project or playtime. From working around the property to blasting through the trails or dunes we have it all. We have the largest accessory department in the area with parts & accessories for all makes and models of off road vehicles.
And Echo Power Tools? We have what you need for tackling any job. Come by and check out our great indoor and outdoor showrooms, we'll be your one stop power spot.
---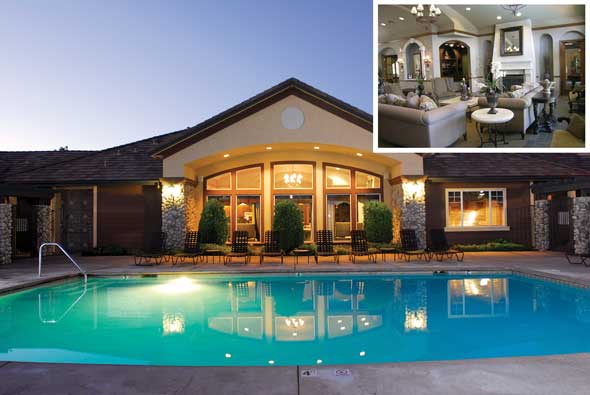 The Falls at Willow Creek
The Legends at Willow Creek
Offering spacious one, two and three bedroom apartments for rent. The Falls at Willow Creek and the Legends at Willow Creek are professionally managed by Gerson Bakar and Associates who specialize in high quality apartment homes at competitive prices. At The Falls and the Legends our goal is to provide a resident – oriented, convenient living environment. Our communities offer a wide variety of amenities including three sparkling pools and two spas, tennis and basketball courts, two state of the art fitness centers equipped with elliptical machines, free weights and treadmills, open 24 hours for your convenience. Enjoy Folsom's renowned outdoor recreation and take a bike ride to Folsom Lake. The Folsom bike trail is located just behind our communities. It is approximately a 4-mile bike ride to beautiful Folsom Lake. Our friendly and professional office and maintenance staff are here to provide you with the finest customer service. Come home to The Falls or Legends at Willow Creek and find your next apartment rental today!
---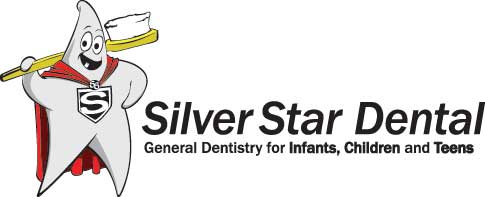 Silver Star Dental Practice
2295 Fieldstone Dr., Ste. 110  |  Lincoln
916-434-6220  |  www.SilverStarDental.com
Dr. Hsu and the Silver Star Dental team would like to thank you for voting us as a favorite in the Pediatric Dentistry category.  Your support is valuable and we are truly honored by this award.
    Your child's positive dental experience is our priority. Dr. Hsu is a self described "continuing education junkie" with one goal; to learn and provide the latest technologies and techniques available in pediatric dentistry. Your child will have all of their preventative, restorative, cosmetic and sedation dentistry needs taken care of with the highest level of care. Both Dr. Hsu and his team have a warm, caring approach to dentistry turning many dental phobic children into eager patients. For your comfort and enjoyment we offer an 'out of this world' reception area with lots of entertainment options for toddlers and teens. Your child can play video games, watch movies and more. And for the adults we offer our Silver Star Café area with complimentary beverages for you to enjoy while you relax watching HD TV's. For more information visit our website www.silverstardental.com.
Call 916-434-6220 today!
---
Affordable Furniture and Blinds
It is fun to be number one!
Since 2004 we have tried to provide a good product at a fair price with excellent service. All furniture looks nice on the showroom floor. But will it stand the test of time? We understand that the best price for an item is the one that will satisfy your expectation. Our store prides itself on exceeding your expectations. We are proud to be able to live and work in El Dorado County. So if you're looking for American made items, unique but not too expensive, we are worth visiting. Our local showroom is just the tip of the iceberg and is open seven days a week. Or check out our virtual showroom at AffordableFurnitureandblinds.com to see our 50+ Brands and 5000 styles.
Thanks Again,
Owners Paul and Bridgett Hartshorn
Warehouse Mgr. Joe Garrison
Voted Favorite Furniture and Window Covering Store, 2009-2011!
---

Micki, Carolyn, Dr. Rademacher and Sue
A. Rademacher, D.D.S.
3301 Ponderosa Road
Shingle Springs  |  530-677-1403
Dr. A. Rademacher, D.D.S. and his highly trained staff head up his dental practice on ten gorgeous acres, located at 3301 Ponderosa Road in Shingle Springs. Dr. Rademacher has been serving the citizens of El Dorado County since 1967, offering General, Cosmetic and Family Dentistry.
    Dr. Rademacher is also known to be an avid pilot of 35 years and enjoyed being a volunteer member for 20 of those years with "The Flying Samaritans" which provide free dental care to the Mexican citizens south of our border.
    After becoming a pilot during World War II he trained bombardiers, then earned his degree at Northwestern School of Dentistry. Dr. Rademacher was later re-instated in the Army during the Korean War and assigned to Letterman Army Hospital in Presidio, San Francisco. Working side by side with his lifetime mentor, the world-renowned Dr. Shira, they gave hope back to the soldiers that had been critically injured by Napalm during that conflict.
    On a personal note: I have been in this profession for many years now and am still finding it enjoyable and challenging. We live in a beautiful area that shouldn't be taken for granted, and I am so grateful to be a part of this wonderful community.
    I love to learn and to implement the many new and exciting procedures that have evolved in the ever-changing sciences and technology of today.
    I am proud to say that along with my excellent staff my patients are a part of my extended family. So many have become my close friends. We provide our patients with the same courteous honest evaluations that I would want for my family and myself along with our commitment to provide quality dental care.
    As we continue to provide care for our many established patients and friends we look forward to meeting and caring for the new patients that are joining us.
---
Randy Peters Catering & Event Planning
8144 Auburn Blvd.  |  Citrus Heights  |  916-726-2339  |  www.RandyPetersCatering.com
Thank you for voting us Best Caterers and Best Wedding Caterers! We are honored and humbled.
    We specialize in partnering with our clients to create a lasting, memorable experience. Whether it is a wedding, corporate gathering or other special occasion, we are committed to providing impeccable service and hand-prepared cuisine.
    Our unique and innovative approach to culinary excellence and use of the highest quality ingredients create one-of-a-kind experiences. We work hard to meet your budget and make your visions come true through exceptional accessibility, attention to detail and personal service.
    At this time of year our passion is providing stress-free holiday gatherings. We'll bring our award-winning food and beverages to your home or office, giving you more time to enjoy your guests. Whether you want just baked goods or sides, the entire meal or event planning too, we can help. The holidays will be here before you know it, so contact us today!
---

Automotive Excellence
4600 Missouri Flat Road
Placerville
530-622-2701
www.autoexonline.com
At Automotive excellence you will always receive the best customer service and repairs. We are a full service facility, which includes everything from Smog inspections to general maintenance and repairs. Since 1999, Automotive Excellence has been family-owned and operated. In 2010 the facility expanded to provide additional services, including alignments and tire services, and the addition of new employees to accommodate the growing business. Now a AAA approved facility, you can show your card and save 10%!. At Automotive Excellence, you will find that our staff is caring and professional. We feel that our #1 job is to let you know about all of your vehicle's needs. But it is always up to you to decide what repairs will be done, with no pressure. We take pride in how our customers and their vehicles are taken care of.  We are proud to be part of this community!
---
SPECIAL PROMOTIONAL SECTION
---
If you would like to be included in one of Style's Special Promotional Sections, please contact Debra Linn at 916-988-9888 x114 or [email protected].
---
SPECIAL PROMOTIONAL SECTION
---
Sass Boutique
4270 Mother Lode Dr.
Shingle Springs
530-677-2988
www.sassstore.com
Sass is your one-stop shopping for the latest trends in women's and children's apparel and accessories, toys, and gifts. Our clothing is trendy, fun, and dazzling. And our prices are oh, so … reasonable!!!
Sass also carries over 30 different styles of designer jeans in sizes ranging from 0 to 21. In addition, Sass is this areas authorized Oakley sunglass dealer carrying both men's and women's sunglasses. Enjoy a fun and memorable shopping experience. Make Sass your favorite store!
---
Summa Preparatory
Eileen Brault
9700 Village Center Dr.  |  Granite Bay
916-289-4992  |  www.summaprep.com
Is your child struggling in school or having trouble concentrating? Does your child need help with organization and study skills?  Summa Preparatory is an innovative program designed to give your child highly individualized tutoring allowing your child to learn new skills, overcome challenges and manage homework.  Summa provides an ideal environment for middle school and high school students. Our quiet office is nestled in the heart of Granite Bay within walking distance of Granite Bay High School. Eileen Brault says, she has never met a lazy student – just students who need to identify their passion.  Our math specialist has 30 years experience.  Together we will meet your child's needs across multiple subject areas.  Call today, space is limited.
---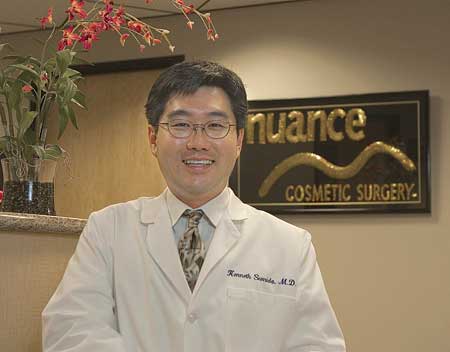 Nuance Cosmetic Surgery Center
Dr. Ken Sumida
1641 Creekside Dr., Ste. 100  |  Folsom
916-984-4242  |  www.nuancecs.com
Dr. Ken Sumida and the staff at Nuance Cosmetic Surgery Center aim to improve your natural appearance and reverse some signs of aging. Nuance offers surgical and non-surgical procedures, including face lifts, eyelid lifts, breast enhancements and tummy tucks, facials, medical facials, Botox, restylane, and chemical peels. If you're not sure if cosmetic surgery is for you, Dr. Sumida offers seminars that allow patients to explore the various methods of looking younger. Dr. Sumida encourages first time patients to seek out a number of plastic surgeons so they can find the one where they feel most comfortable. Dr. Sumida guarantees personal attention to all of his patients. "From the time you pick up the phone to schedule an appointment, you will be treated like a precious patient," he says. "We try to schedule our patients with ample time for their consultations. We want to answer all of their questions so that they do not feel rushed." Give Dr. Sumida and Nuance a call today!
---
Wasabi Japanese Fusion
2371 Iron Point Rd.  |  Folsom
916-817-8887  |  www.wasabii.com
Wasabi wants to first of all thank all the readers of Style Magazine, for voting Wasabi Japanese Fusion #1 "Best Sushi Restaurant" in the Folsom/El Dorado Hills region. THANK YOU!
     Love Sushi? If you've not been to Wasabi you're missing out on the best Asian cuisine in the region. With over 100 of the most amazing rolls, traditional sushi, or special grill cuisine for lunch or dinner. Wasabi even caters!
---
The Tile Outlet
212 Harding Blvd., Ste. D  |  Roseville  |  916-781-8400
Local owners Dennis Daum and David Swoboda, of Tile Outlet, are serious when it comes to giving back. They don't only have the lowest margins on the best quality tile, laminate, wood and granite; they donate to local schools and groups in Roseville.  With a combined 50 years experience, they guarantee the best prices and have installation available. Cleo is a rescue cat, saved by their generosity. You will be glad you found them too.
---
SPECIAL PROMOTIONAL SECTION
---
If you would like to be included in one of Style's Special Promotional Sections, please contact Debra Linn at 916-988-9888 x114 or [email protected].