Distinctive Dentists
Sep 01, 2011 03:45AM ● By Wendy Sipple
Presenting Style Magazine's Distinctive Dentists special advertising section. Some of our area's best dentists and orthodontists have chosen to highlight their practice within the pages of the area's most read community magazine. Each month Style plans on choosing a different industry to give these businesses a unique opportunity to stand out and highlight their products and services. And when you visit these businesses, make sure you tell them you saw their profile in Style! 
---
SPECIAL PROMOTIONAL SECTION
---
A. Rademacher, D.D.S.
3301 Ponderosa Road
Shingle Springs
530-677-1403
Dr. A. Rademacher, D.D.S. and his highly trained staff head up his dental practice on ten gorgeous acres, located at 3301 Ponderosa Road in Shingle Springs. Dr. Rademacher has been serving the citizens of El Dorado County since 1967, offering General, Cosmetic and Family Dentistry.
Dr. Rademacher is also known to be an avid pilot of 35 years and enjoyed being a volunteer member for 20 of those years with "The Flying Samaritans" which provide free dental care to the Mexican citizens south of our border.
After becoming a pilot during World War II he trained bombardiers, then earned his degree at Northwestern School of Dentistry. Dr. Rademacher was later re-instated in the Army during the Korean War and assigned to Letterman Army Hospital in Presidio, San Francisco. Working side by side with his lifetime mentor, the world-renowned Dr. Shira, they gave hope back to the soldiers that had been critically injured by Napalm during that conflict.
On a personal note: I have been in this profession for many years now and am still finding it enjoyable and challenging. We live in a beautiful area that shouldn't be taken for granted, and I am so grateful to be a part of this wonderful community.
I love to learn and to implement the many new and exciting procedures that have evolved in the ever-changing sciences and technology of today.
I am proud to say that along with my excellent staff my patients are a part of my extended family. So many have become my close friends. We provide our patients with the same courteous honest evaluations that I would want for my family and myself along with our commitment to provide quality dental care.
As we continue to provide care for our many established patients and friends we look forward to meeting and caring for the new patients that are joining us.
---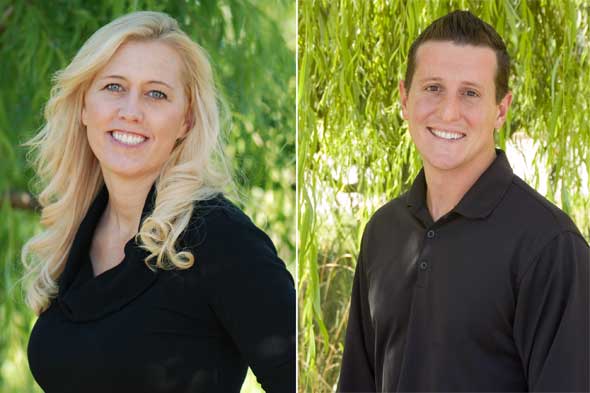 Shellie Edwards, D.D.S. and Ryan Everhart, D.D.S.
1192 Suncast Ln., Ste. 3  |  El Dorado Hills  |  916-939-9912  |  drshellieedwards.com
Dr. Shellie Edwards and Dr. Ryan Everhart strive to create a gentle, caring and comfortable dental environment that patients appreciate as soon as they walk through the door. Described as approachable and honest, these doctors focus on patient education and preventive care.
Dr.'s Edwards and Everhart are skilled in all aspects of dentistry and enjoy working with children. Their state of the art office is equipped with the most modern dental and sterilization techniques.
Dr. Shellie Edwards received her degree from UCLA School of Dentistry in 2002. She loves spending time with her husband and their two children, snow skiing and going to hot yoga.
Dr. Everhart earned his degree from UOP School of Dentistry in San Francisco in 2008.  He enjoys boating, traveling and photography.
Dr's. Edwards and Everhart are passionate about life, family and their profession which makes patients of all ages look forward to coming to the dentist.
---

Russell S. Jones, D.D.S.
6390 Runnymeade Drive, Suite A
Placerville
530-622-6768
Are you one of many who find it stressful to visit the dentist? You are not alone. Relax, we can help! Dr. Russell Jones and his staff provide compassionate, expert dental treatment for patients of ALL ages. As a General and Cosmetic Family dentist, Dr. Jones provides services in cosmetic dentistry, oral surgery, dental implants, root canals, teeth bleaching and dentures. Dentistry is a family profession. Following in the footsteps of his father (R. Bruce Jones, D.D.S., with forty years of service to the profession), uncle (Russell Anderson, D.D.S., who taught dentistry for 20 years at Chicago's Northwestern University), and two older brothers, Dr. Jones graduated from UOP and opened his dental practice in 1991; his sister, a hygienist, works alongside him. With easy access and plenty of available parking; the office is conveniently located off Highway 50 and EI Dorado Road in Placerville.
---

Dale Stanec Jr., D.D.S.
3222 Royal Drive, Suite B
Cameron Park, CA 95682
530-676-6500
drstanec.com
Dr. Dale Stanec Jr.'s patients experience a one-on-one approach when they come in for appointments. With his refreshing approach, Dr. Stanec performs all cleanings and services himself. This process stems from a desire to get to know his patients and help them make the best decisions about their dental health, even if that means seeing fewer patients every day. Dr. Stanec explains, "Our mind-set on the business is keeping the office smaller and family-run, allowing us to be active in the community."
Dr. Stanec lives up to this belief in his practice. His office hours are scheduled around his family commitments, giving him the time to coach his kids' sports teams. The only other employee in his practice is his wife, Elena, who serves as the receptionist and bookkeeper. Dr. Stanec's office is open weekly on Monday, Tuesday, Thursday and Friday.
---

Main Street Dental
493 Main Street • Diamond Springs
530-626-5810
mainstreetdentalnow.com
Main Street Dental has been serving the people of Placerville and surrounding communities for over 30 years. Founded by Dr. Richard Henifin, Main Street Dental has been located in historic downtown Diamond Springs since 1980. Dr. Ryan Easterbrook joined the practice a few years ago and has fit right in continuing to uphold the standard of personal, patient-centered care that Main Street Dental has been renowned for.
Dr. Henifin and his wife Anne have lived in Pleasant Valley since he graduated from UCSF School of Dentistry raising two daughters, Kira and Kai, along the way.
Dr. Easterbrook completed his dental training at Loma Linda University. He and his wife Holly have two children and make their home in Placerville. "We feel very fortunate to have the opportunity to live and work in Placerville and look forward to many years of raising a family here."
"We pride ourselves on having a great staff and a warm, friendly environment," says Dr. Henifin, "which helps us to get to know each of our patients personally and always make sure that they understand their choices about their dental care and treatment needs."
Open Monday through Thursday, 8 a.m. to 5 p.m.
New patients welcome!
---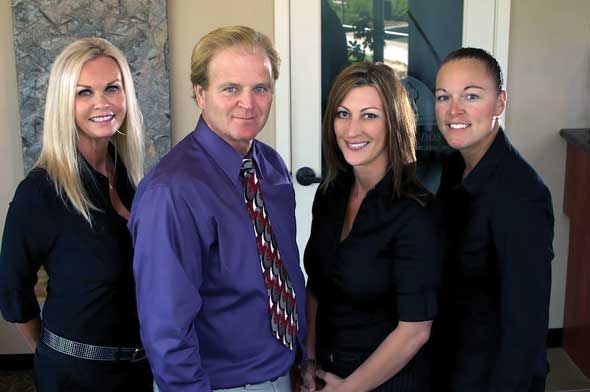 David McIntire, D.D.S.
Oral & Maxillofacial Surgery
4280 Golden Center Drive, Suite 300, Placerville
530-622-4800
placervilleoralsurgery.com
Dr. David McIntire grew up in El Dorado County until he started college. He feels grateful and blessed to live in El Dorado County again to work and raise his 2 children.
Until recently Dr. McIntire maintained his private practice at UCLA Medical Center and as an adjunct professor in the Department of Oral and Maxillofacial Surgery. For 25 years Dr. McIntire has thoroughly enjoyed his oral surgery profession which includes removing Wisdom Teeth and other surgical tooth extractions, Dental Implants, General Anesthesia and IV Sedation, Facial Cosmetic Procedures (Botox), Biopsies, Jaw Bone Grafting, Jaw Reconstructive Surgery, and Orthodontic and Root Canal Surgery.
25 years of surgical experience creates a high level of surgical skills, however, Dr. McIntire believes good communication with his patients creates good rapport and trust. He spends time really listening to his patient's needs, wants and desires which is equally important to surgical skill. Dr. McIntire is a patient rights advocate and his highest priorities are honesty, patient safety, communication, comfort and privacy.
Dr. McIntire understands the troubles our poor economy has caused for all of us. For this reason he has reduced his fees for all procedures and utilizes flexible payment arrangements. Dr. McIntire loves his profession and is very confident in his surgical skills. Above all he believes that good communication and spending time listening to his patients are the most important services he can provide. Flexible financial arrangements and lower fees make surgical treatment more affordable.
Dr. McIntire is board certified in anesthesia and has had extensive experience and training over 25 years in dental implants. He has a BS from UCLA and did his oral and maxillofacial surgery training and residency at UCLA Medical Center. Dr. McIntire maintains memberships in several professional societies including the prestigious American Association of Oral and Maxillofacial Surgeons. Please visit Dr. McIntire's web-site for more information.
---

Weideman Pediatric Dentistry & Orthodontics
Sunrise Dental Plaza  |  7916 Pebble Beach Dr., Ste. 101  |  Citrus Heights  |  916-962-0577  |  SacChildrensDentist.com
Congratulations to our "Top Dentists" Drs. Jeff Sue, Jenny McCarthy, Lexie Lyons, Tommy Clements, Mike Weideman, Darcy Owen and Cindy Weideman! They were all voted "Top Dentists" in the Sacramento and surrounding area. This vote was based on a peer-review survey in which dentists and specialists throughout the Sacramento area cast thousands of votes. What an honor to have our seven doctors selected by their peers!  In addition to our Specialist in Orthodontics, we have four Board Certified Specialists in Pediatric Dentistry. This accomplishment and rigorous training is the highest achievement a specialty trained pediatric dentist can obtain and it's extremely rare to have four in one office. Our doctors also have degrees in psychology and have been trained specifically to help children with special needs. Comforting children and alleviating fears is really what we focus on. Our "Top Dentists" are committed to making Weideman Pediatric Dentistry and Orthodontics the best place for parents to bring their kids.  
Pictured above: (left to right):  Drs. Jeff Sue, Jenny McCarthy, Lexie Lyons, Tommy Clements, Mike Weideman, Darcy Owen and Cindy Weideman
---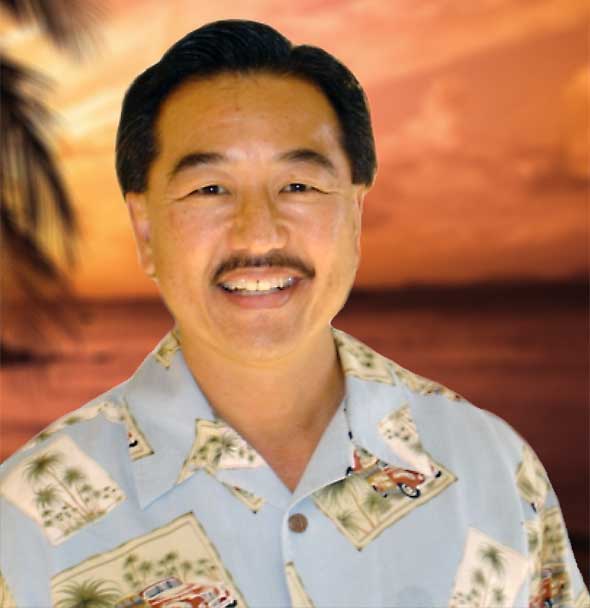 Aloha Family Dental
Wayne K. Tsutsue, D.D.S.
1020 Suncast Lane, Ste. 103  |  El Dorado Hills
916-941-2447  |  alohadentaledh.com
He goes by "DR. WAYNE!" His last name, Tsutsuse, is a difficult Japanese name to pronounce. Dr. Wayne was born and raised in Hawaii and has incorporated "The Aloha Spirit" throughout his state-of-the-art office, and in his friendly personality.  His dedicated, professional staff has many years of dental experience and will assist you with all of your concerns and questions.  Dr. Wayne, a graduate of USC School of Dentistry, caters to a wide range of dental needs for the entire family. Patients will find their individual dental needs are attended to in a skilled, gentle and caring manner.  Dr. Wayne and the entire "Aloha Family Dental" staff consider service and your comfort, safety and health as their number one common goal.
---

Victoria Sullivan, D.D.S.
Magic Smiles Dentistry for Children and Young Adults
5009 Windplay Dr., Ste. 1  |  El Dorado Hills
916-941-2341  |  magicsmilesdds.com
As a certified pediatric dentist, and Diplomate of the American Academy of Pediatric Dentistry, Dr. Victoria Sullivan has 16 years of experience and offers a wide range of services. Dr. Vickie is involved in the local community as a parent and a health care professional. Her caring and gentle staff is sensitive to children with special needs and has a variety of toys and comfort objects to assure their visit is calm and reassuring. Young patients are treated in a child-friendly, state-of-the-art office. Digital charts and X-rays are kept on file, and sedation options include IV, oral sedation, and nitrous oxide are available. Laser treatment is also available. Every child deserves to be treated by the best, in a relaxing and friendly atmosphere. The best is Dr. Vickie.
---

Dr. Jonah Tabrizi DC, DDS
Cosmetic Dental Studio
2700 E. Bidwell St., Ste. 300  |  Folsom
916-984-5552  |  cosmeticdentalstudio.org
Dr. Tabrizi graduated from University of Missouri, Kansas City, and prior to that, he attended Southern California University of Health Sciences obtaining his Doctoral degree in Chiropractic.  Dr. Tabrizi has extensive experience in general and cosmetic dentistry to create that winning smile you so desire.  Dr Tabrizi provides a state-of-the-art facility for the highest quality dental care available. At CDS, Dr.Tabrizi also provides anxiety free dentistry.  Just wake up with a new smile!
---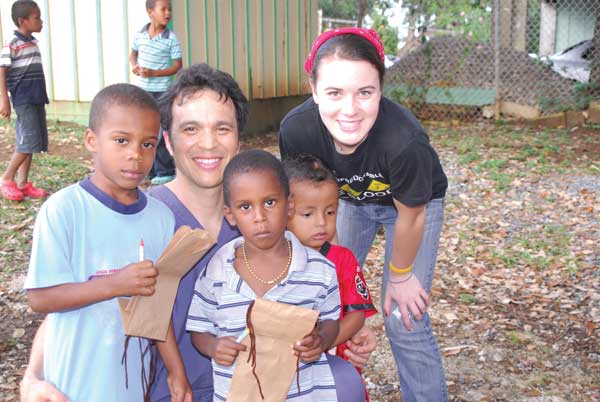 George Chen, D.D.S.
Esthetic Reflections In Dentistry
785 Hana Way, Ste. 103  |  Folsom
916-983-6051  |  FolsomDentist.com
Dr. Chen's passion is his enthusiasm for health and a love for helping people.  In March he put his passion into practice and was able to reach out and truly help others who are less fortunate. Along with a group of high school youth, his family flew to Honduras, eager to be of service to an impoverished society. They helped with renovations on a small local church, provided free dental care and taught the love of Jesus. "It was a life changing experience for all of us. To see the joy and happiness in the faces of those who have little to nothing puts such a perspective on life.  It was a heart-warming experience that I will always remember."
Dr. Chen is a cosmetic and general dentist and State certified in Adult Oral Conscious Sedation. His focus is on esthetic and implant dentistry but also provides general dental care for the entire family.  Dr. Chen has a philosophy of preventing disease both in dental and whole body health. As a result, he works closely with his patients' physician when signs of disease are noted. "Patients and their needs come first when determining their care. We want to help improve their self-image with a beautiful smile and excellent oral health in a kind and caring environment." Dr. Chen and his staff strive to provide exceptional service and the highest quality clinical care.
Pictured above: Dr. Chen volunteering in Honduras
---

Ryan Maddox, D.D.S.
General & Cosmetic Family Dentist
1568 Creekside Dr., Ste. 202  |  Folsom
916-983-1862  |  maddoxdental.com
Dr. Ryan Maddox and his staff are passionate about dentistry and seek to provide the best patient care possible. Their philosophy of care is as follows:
Each patient is an individual and deserves the best of care.
Your dental treatment plan is created just for you.  We use the best materials and latest technology to ensure the longevity of your treatment. 
Integrity and honesty are guiding principles in our dental practice. You can rest assured that we will only do dental work that is timely and necessary. 
We want you to look your best, and in the process maintain optimum health, comfort, and esthetics.
Dr. Maddox graduated from Loma Linda University, School of Dentistry in 2006. In his spare time, he likes to spend time with his wife and twin sons, ride his dirt bike, spend time outdoors, and work on restoring his 1967 Buick Riviera. 
---

Sean Roth, D.D.S.
2370 E. Bidwell St., Ste. 110  |  Folsom  |  916-983-1114
Meet Dr. Sean Roth DDS, of Folsom, CA.  Dr Roth takes pride in the fact that he lives in and has provided dentistry to the Folsom community for the last 10 years. Educated and trained at UOP School of Dentistry, he graduated in the top of his class.
Dr. Roth is passionate about dentistry, and loves what he does.  You'll sense it the first time you shake his hand. 
Patients feel like family and the office is designed to feel like you're a guest in his home. The environment is warm and comfortable, yet incorporates state-of-the-art technology, materials and labs for the very best treatment options available.
His team serves the entire family, from small children to the elderly, providing all phases of general dentistry. He has a passion for cosmetic dentistry and loves helping transform lives by restoring teeth and creating the smile of your dreams.
You are invited to stop by, meet Dr. Roth and take a tour of the office.  We'd love to have you a part of our dental family, for life!
---

David Lopes, D.D.S.
1150 Suncast Ln., Ste. 6  |  El Dorado Hills
916-933-4646  |  davidlopesdentistry.com
Doctor David Lopes would like to welcome you to a new standard of dental care. By combining the most advanced dental technology and a personalized, one-on-one approach to your care, Dr. Lopes and his team will make you and your family more comfortable than you ever thought possible.
Smile Designs by Dr. David Lopes is a new concept in modern dentistry. His post-doctoral education places him in the top five percent of all dentists nationwide. Being an expert in some of the most advanced dentistry available, Dr. Lopes is both a published lecturer and guest speaker. Yet, despite all of the clinical accolades, Dr. Lopes' most compelling feature is something even rarer in today's rushed world...he listens.
Your needs, desires and concerns are our top priority. It is our goal to help you and your families create smiles that will last a lifetime.
We take every step to deliver a first-class dental experience; warm freshly scented towels are provided after your appointment. Our new massaging dental chairs help you relax and rejuvenate you during your dental appointment. For the kids, we have an awesome treasure chest, balloons, and our "Kid's Zone" makes every visit enjoyable for your kids and for you.
---

Silver Star Dental Practice
2295 Fieldstone Dr., Ste. 110  |  Lincoln
916-434-6220  |  SilverStarDental.com
Enjoy a dental practice focused on the unique needs of children! Dr. Chester Hsu and the Silver Star Team are passionate about children's dental care and providing every child with a bright, healthy smile. Dr. Hsu is a self described "continuing education junkie" with one goal; to learn the latest technologies and techniques available in pediatric dentistry.  Both Dr. Hsu and his team have a warm, caring approach to dentistry turning many dental phobic children into eager patients. 

Take advantage of the many services Silver Star Dental has to offer and:
•    Enjoy a positive, supportive, non fearful environment.
•    Experience an "out-of-this world" practice that is relaxing for parents and fun for children.
•    Trust Dr. Hsu and his team to take care of your child's preventative, restorative, cosmetic, and sedation dentistry needs.

Call 916-434-6220 today!
---
Sydney J. Moore, D.D.S.
700 Sunrise Ave., Ste. C  |  Roseville
916-782-1209  |  moorepediatricdentistry.com
Dr. Sydney Moore understands how worrisome it is for parents whose children need dental treatment. "Will it be hard for them?" "How will my child be cared for?" Dr. Sydney has three little ones of her own, ages 7 to 2, and brings all her "mommy's" gentle patience and experience to her practice. A Board Certified Diplomat  Specialist in Pediatric Dentistry, Dr. Sydney's practice (est. 1991) is small, friendly and relaxed. Dr. Sydney graduated from University of The Pacific School of Dentistry, San Francisco, and then completed the two year residency in her specialty. She and her exceptional staff will take the best, most gentle care possible of your child.
---
Cater Galante Orthodontic Specialists
6526 Lonetree Blvd., Ste. 100  |  Rocklin
10544 Spenceville Rd.  |  Penn Valley
916-435-8000  |  luvmysmile.com
Drs. Cater and Galante are a husband and wife Orthodontic Team, in practice together since 1993. They specialize in providing the most up to date treatment modalities and products in Orthodontics. They are proud to have the distinction as Super Elite Providers of Invisalign, which puts them in the top 40 of all doctors nationwide in their level of expertise and experience with Invisalign. Another area, besides Invisalign that they specialize in is the treatment of Orthodontic problems early, before a child has all their adult teeth. There are many problems at age 7 or 8 that can be resolved with the use of retainers or other appliances other than braces that will minimize or even eliminate the need for more extensive orthodontic treatment in the future. To find out how they can help you and your family achieve a beautiful and healthy smile go their  website at www.luvmysmile.com or call their office at 916-435-8000 to schedule a complimentary consultation.
---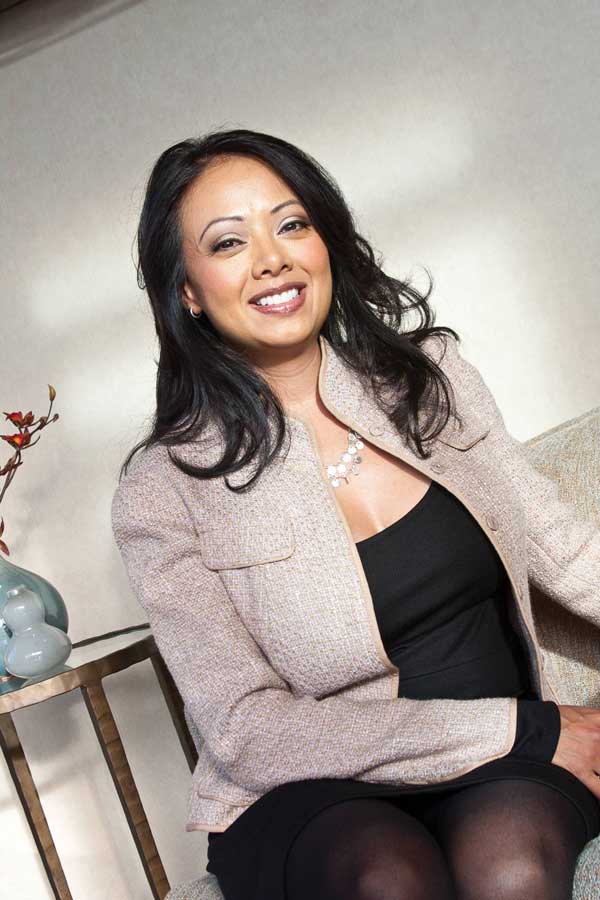 Fountains Dental Excellance
Mai-Ly Ramirez, D.D.S.
1186 Roseville Pkwy., Ste. 120  |  Roseville
916-780-3000  |  fountainsdentalexcellence.com


[email protected]
With 30 years of experience between them, husband and wife team Drs. Mai-Ly Ramirez and Dan Gustavson offer a wide variety of advanced dental services to their patients.  Both doctors have been certified in oral conscious sedation for over ten years and offer state-of-the-art technology to all patients, including  one day veneer smiles that uses the latest computer technology in dentistry.  Additionally, both doctors have years of aethetics and implant dental training at the prominent Las Vegas Institute for Advanced Dental Studies. 
Dr. Ramirez and Dr. Gustavson have helped many patients regain the natural, healthy smiles they deserve.  Committed to your Comfort is our way of thinking and we welcome you to experience a comfortable difference in dental excellence.
---
Blue Oak Dental~Rocklin
5410 Park Dr.  |  Rocklin
916-435-2475
Over 20 years of excellence in our community. Blue Oak Dental~Rocklin philosophy is simple: provide exceptional and comfortable dental service that is honest, compassionate, and respectful to both patient and family.  We have four general dentists to care for all your general/cosmetic needs: Dr. Mark Arena, Dr. Frank Resch, Dr. Mike Gade, and Dr. Randy Wilkes. We have a board Certified Pediatric Dentist, Dr. Barry MacDonald for all your children's needs and a Board certified Maxiilo-facial surgeon, Dr. Mark Weiner, for all your oral surgery needs.  We invite you, your family and friends to be part of our dental family.  You will enjoy our friendly professional staff and atmosphere!
---
Rocklin Pediatric Dentistry
2221 Sunset Blvd., Ste. 101  |  Rocklin
916-435-9100  |  RocklinPediatricDentistry.com
Dr. Lora Foster Rode is living her dream! As a young girl growing up in Fair Oaks, her own childhood dentist inspired her to practice dentistry. After graduating from Cal Poly in San Luis Obispo and UCLA School of Dentistry, she completed a two-year residency specializing in pediatric dentistry at the Children's Hospital Medical Center in Cincinnati, Ohio. Returning back to her hometown as a board certified pediatric dentist, she reintroduced herself to the community and married Jim Rode, a Sac State graduate who also attended Earl LeGette Elementary School in Fair Oaks. Dr. Lora then joined the community concert band at Sierra College with two of her fellow Bella Vista High School band mates. In her dental practice, Dr. Lora's philosophy is to promote health and wellness through education and personalized care, and to create beautiful smiles for Sacramento's young people. Her passion is working with kids, and you can tell by the walls of her new dental office in Rocklin, which are lined with artwork painted by local school children. Dr. Lora has accomplished her goal of creating Rocklin Pediatric Dentistry, and she's doing exactly what she dreamed of as a little girl!
---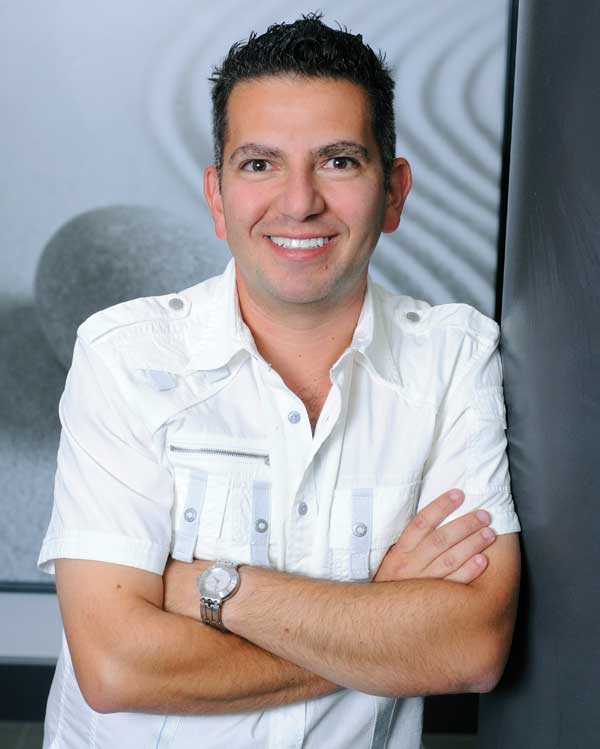 Rocklin Gentle Dental
Sevan Yergatian, D.D.S.
6000 Fairway Dr., Ste. 16  |  Rocklin
916-632-2000
First-class cosmetic and general dentistry in a comforting environment is a reality at Rocklin  Gentle Dental. Dr Sevan Yergatian focuses on providing you the very best in dental care. He does this by utilizing the latest equipment and procedures. His helpful and friendly staff goes the extra mile to make sure your visit is pleasant. Dr Yergatian will listen to your dental concerns and strive to develop the personalized solutions that meet your specific needs. Dr Yergatian has proudly cared for the dental needs of his local community for over 10 years. Being surrounded by state-of-the-art equipment, Rocklin Gentle Dental offers cutting-edge techniques in dentistry, while providing a relaxed atmosphere to calm the nerves. We look forward to establishing long-lasting relationships with our patients and to ensuring a healthy smile that radiates confidence and beauty.
A beautiful smile is only a phone call away. Call today to schedule an appointment.
---
Blue Oak Dental~Roseville
15 Sierra Gate Plaza  |  Roseville  |  916-786-6777  |  blueoakdentalroseville.com
"Care for a lifetime" is the cornerstone upon which Blue Oak Dental was founded over 20 years ago in Roseville. Their friendly staff and dentists provide quality dental care and help patients look and feel their best through optimal dental health. They are committed to the integrity of their profession and honesty of their treatment recommendations.
They offer extended appointment hours – 7 a.m. to 7 p.m. each weekday, and 7 a.m. to 1 p.m. on Saturdays. They provide general dentistry, implant dentistry, orthodontics, periodontics and cosmetic dental services.At Blue Oak Dental ~ Roseville, they strive for more than just a beautiful smile. Healthy teeth and gums are essential to good health and that's why our office features an in-house periodontist, Gregory Steiner, D.D.S., M.S., and an in-house orthodontist, Dwight Miller, D.D.S., M.S.
Blue Oak offers flexible financing and welcome new patients.  Please ask about their $50 new patient certificate.
---
SPECIAL PROMOTIONAL SECTION
---
If you'd like to promote your business on Stylemg.com, please contact Debra Linn at 916-988-9888 x114, or via email at [email protected].